20 Fun Thanksgiving Crafts for Kids.
A great way to spend time and connect with your kids in a whole new way is by making crafts! Kids love the creativity of crafting. One thing I loved about all my child's art that they brought home from preschool was how it showed their personality. And their holiday art was often some of their most creative work! So if you're looking for a way to get your kids involved and in the mood for Thanksgiving, try out some of these 20 Fun Turkey Kids Crafts!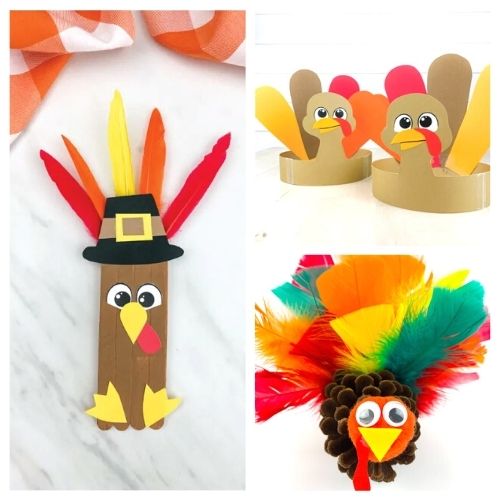 Disclosure: This post may contain affiliate links to Amazon and/or Etsy, which means that I may earn a small commission from some of the links in this post. Please see our Disclosure Page for more information.
This Thanksgiving, let your kids get creative and make some turkey décor for your Thanksgiving dinner. The excitement to eat Thanksgiving dinner will be coming from all the kids as they were a part of making the decorations. Kids love being included. If you have older kids, then they may enjoy making some of these fall button crafts that would be perfect for using as decorations too.
20 Fun Turkey Kids Crafts
The joy kids have seeing their art displayed is priceless. You are not only getting some cute turkey kid crafts to set out around your home, but you are also allowing your children to improve their fine motor skills. Not to mention allowing them to just have fun! So as you wait for that turkey to cook, have some fun crafting and making memories with your kids. To get started on making some of these cute turkey kid crafts, be sure you have the following craft supplies on hand:
Paper plates
Glue Sticks
Colored construction paper
Tape
Markers, crayons, and colored pencils
Yarn
Popsicle sticks
Paper bags
Just remember to allow your kids to be creative, have fun, and enjoy being in the moment as you make memories together!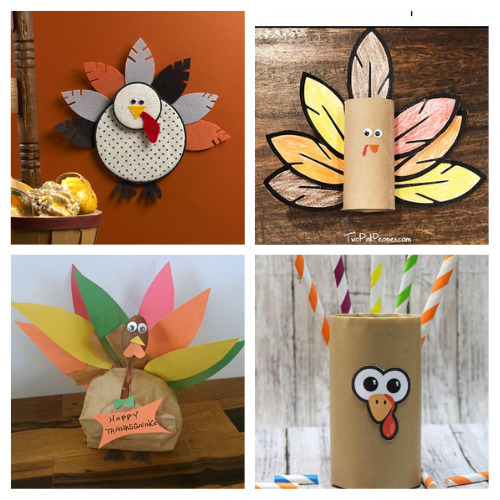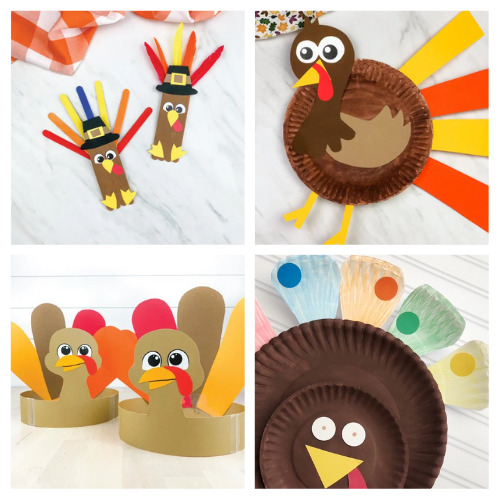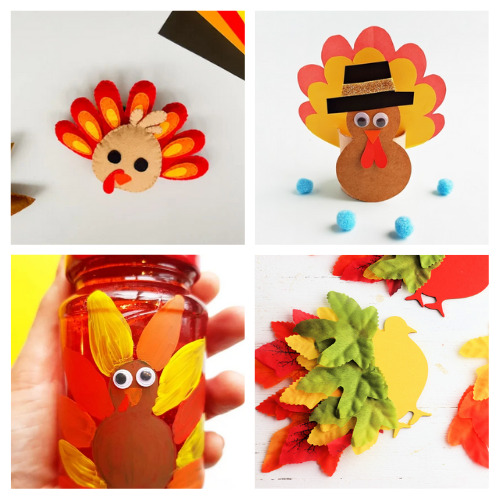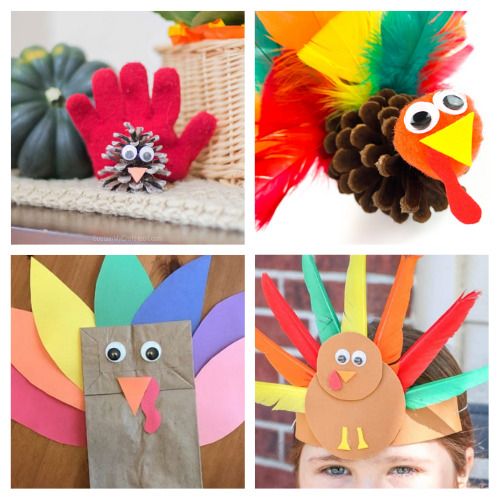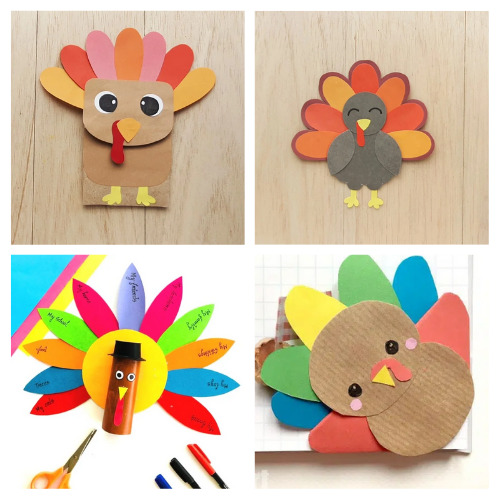 Did you do any fun Thanksgiving activities as a kid?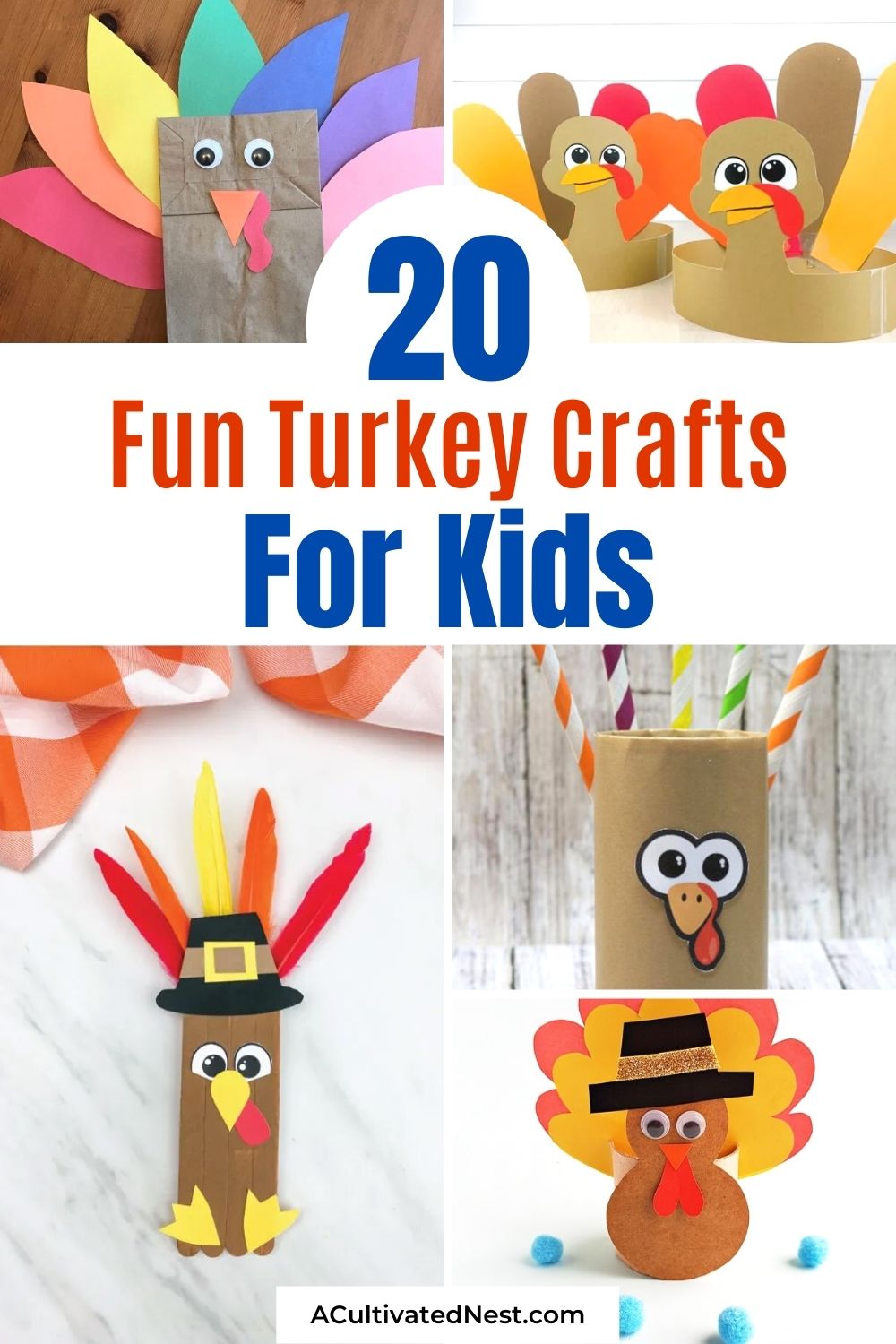 You might also be interested in: Homemade Pumpkin Pie Playdough & Turkey Building Activity