Delicious Recipes for Thanksgiving Dinner.
One of my favorite holidays is Thanksgiving. It always feels wonderful to be gathered with family and friends enjoying a meal together. Plus, I love cooking all the tasty food to make the meal too. Typically, the only part I struggle with is deciding what to actually make! Raise your hand if you are right there with me! That's why I thought it would be nice to share these 20 Traditional Thanksgiving Dinner Recipes to give you some help deciding.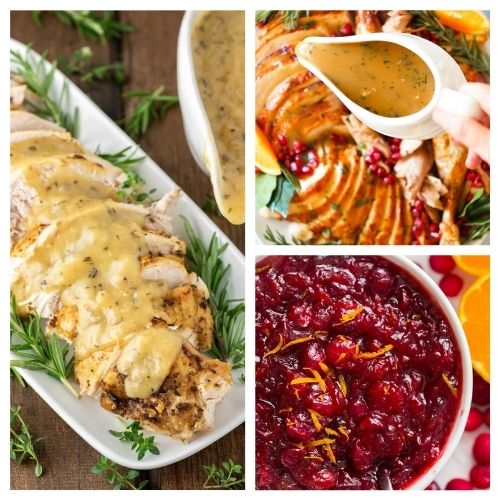 Disclosure: This post may contain affiliate links to Amazon and/or Etsy, which means that I may earn a small commission from some of the links in this post. Please see our Disclosure Page for more information.
I know that everyone loves the dessert table, and I do too, but I am also a huge fan of the main course and all those yummy side dishes. I can't resist the various potatoes, stuffings, and meats. Who can?
20 Traditional Thanksgiving Dinner Recipes
If you are hosting Thanksgiving Dinner this year, I wanted to give you a few pointers to help it be as stress-free as possible. Take a look at these tips to help you:
Figure out how many people you will be serving. It's important to know how many people there are going to be, so you can adjust the amount of food you need. Most of the recipes can be adjusted for serving size to save you some time and not have to do a bunch of math. Just click on the number of servings in the recipe card and adjust the number for whatever you need.
Prepare a giant grocery list. Go through your cabinets and figure out what you already have and what you need. Having an organized grocery list will help this not seem so daunting.
Meal prep any of the food that you can. Dicing fruits and veggies can be done ahead of time. There are foods that can be made in advance and reheated when it's almost time to eat. Trust me; you are going to want to do this to save yourself a headache the morning of.
Delegate duties to other family members. You don't have to do everything yourself. Put someone in charge of the salad, desserts, or other dishes, so you don't have to make them all. There is NO shame in this!
Use our free printable Thanksgiving meal planner. Our Thanksgiving meal planner free printable includes a blank meal plan template, shopping lists, a daily schedule, a blank guest list, a to-do list, and recipe cards. Plus, it comes with 3 free printable Thanksgiving wall art prints! Get your free printable Thanksgiving meal planner here!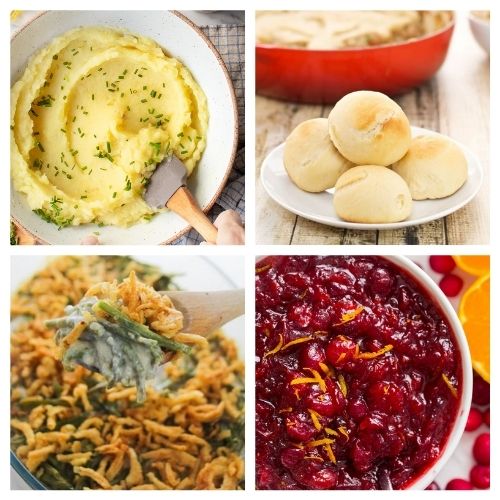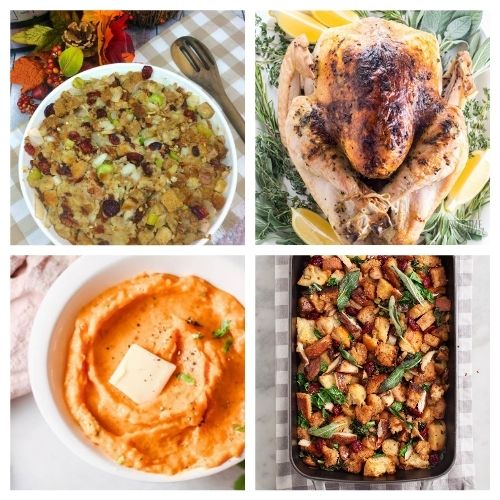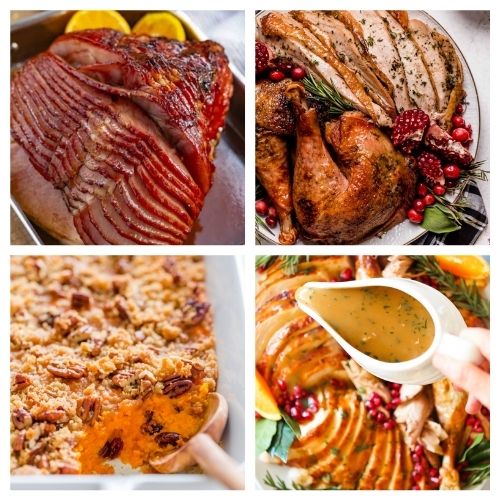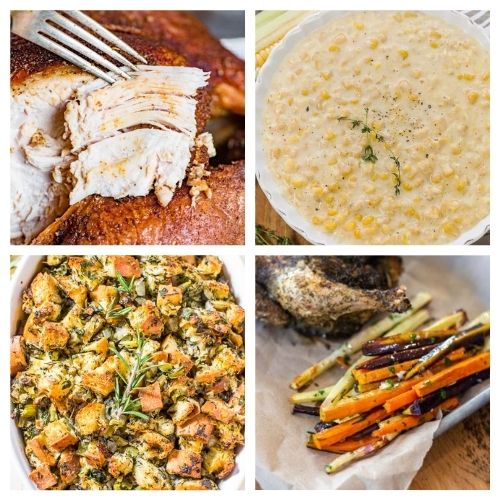 What's your go-to dish for Thanksgiving?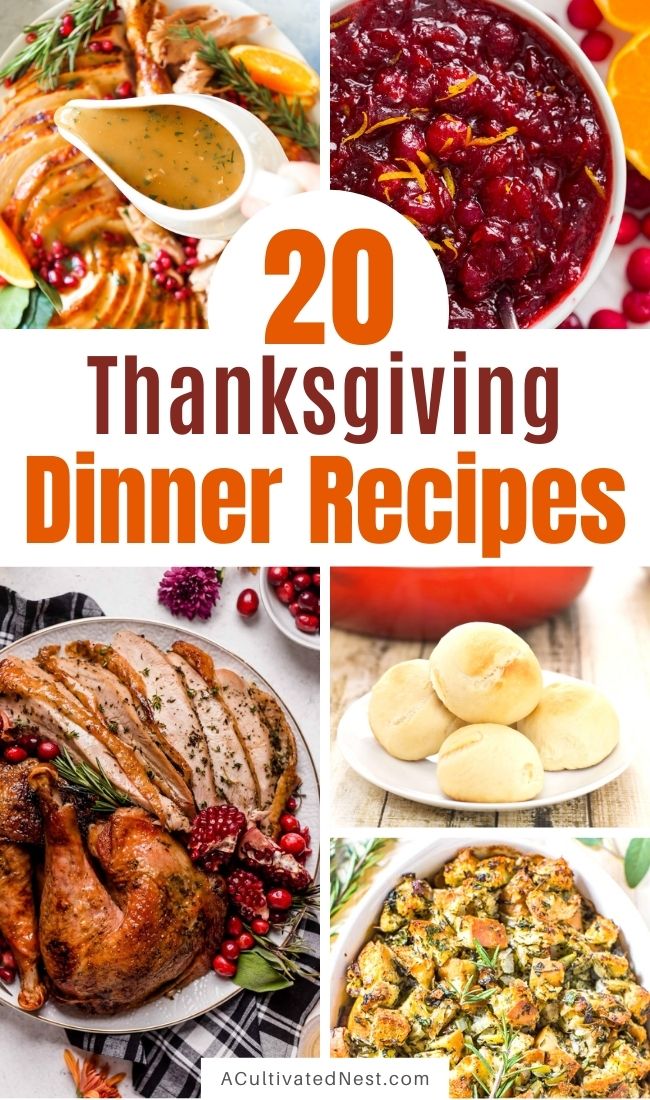 You might also be interested in: Free Printable Thanksgiving Meal Planner