Fun Autumn Button DIY Projects for Kids.
The days are getting shorter, the weather is turning cooler, and you find yourself reaching for your wooly jumpers – you know Fall is here! When we think of fall, an array of orange, red, brown, and yellow comes to mind. The leaves are changing and the weather is turning. With the crisp, cool air, what better way to enjoy fall than to cozy up inside creating fall-themed crafts. Get your colorful buttons at the ready, call over the kids, and enjoy making these 16 Fall Button Crafts For Kids!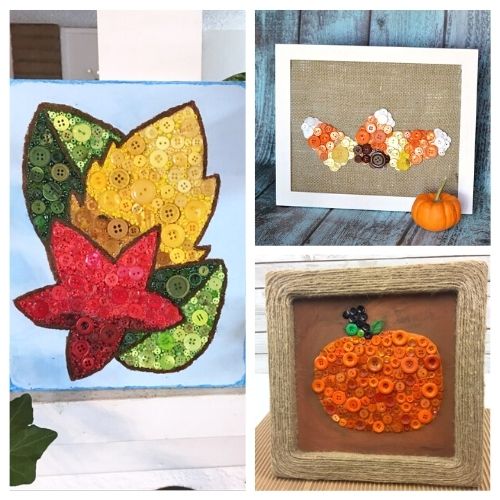 Disclosure: This post may contain affiliate links to Amazon and/or Etsy, which means that I may earn a small commission from some of the links in this post. Please see our Disclosure Page for more information.
We have the perfect list of brightly colored fall button crafts for kids incorporating the best celebrations of the season such as Halloween and Thanksgiving.
16 Fun Fall Button Crafts For Kids
Before you get snowed under with buttons and glue, here are a few top tips to help you prepare and create your fall button crafts:
Choice of Buttons – To make your craft stand out, make sure to use a range of textures and sizes. It will make your fall button crafts more eye-catching and interesting. Not to mention provide a sensory experience by using plain buttons, raised buttons, and fabric-covered buttons.
Budget-Friendly – If you are in short supply of buttons, do not worry! Buttons do not have to be expensive and can be budget-friendly. You can often find buttons for sale in auctions, charity shops, or even cheap in your local craft shop.
Fall Colors – Remember that these crafts are focused on a fall theme, so pick fall colored buttons. Think of oranges, yellows, browns, reds, and even incorporate greens and purples. When on the hunt for buttons, keep these colors in mind to make your fall button crafts.
Thick Cardstock – Buttons can be quite heavy, so it is a good idea to use the thick cardstock as a backing for your button craft. For younger children, it might be a good idea to draw and cut the template first, e.g. a pumpkin, for them to glue buttons onto.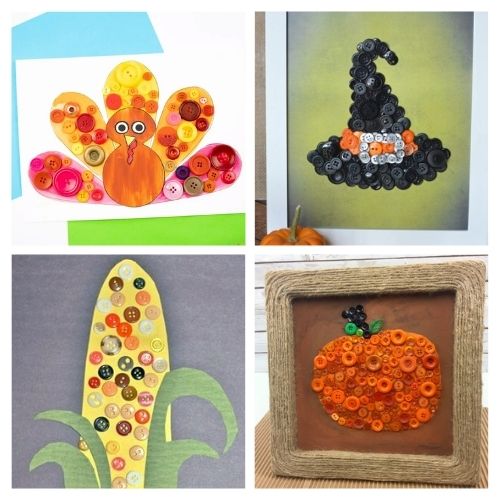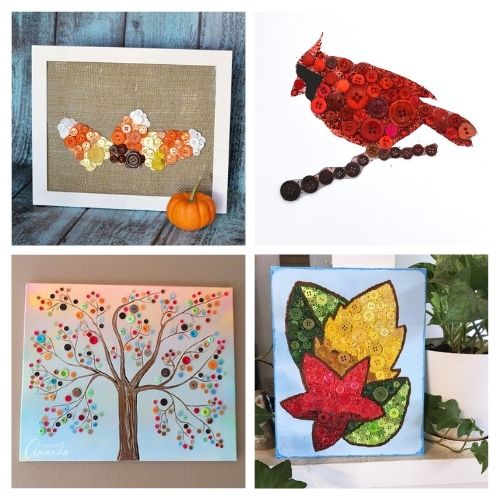 Which of these fun fall kids button crafts do you want to make first?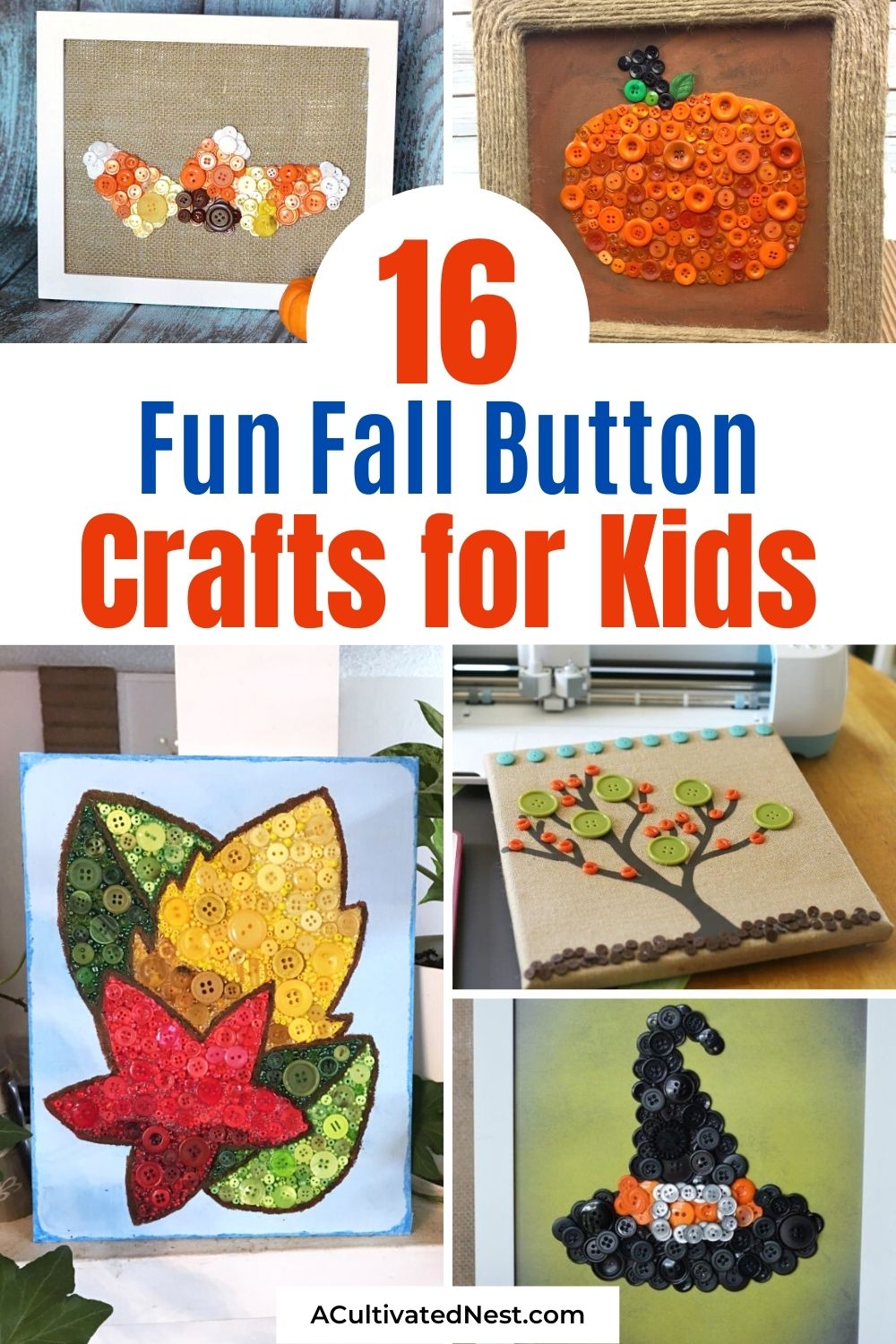 You might also be interested in: 20 Creative Fall Leaf Kids Crafts