Button crafts are so fun and easy! I've made several button crafts this year, and each time I really enjoy both the process and the final result! They're very relaxing and simple to make, and the results are always so colorful and cute! This can be a fun craft that you just do on your own, or with your kids! It's very inexpensive as well, as you can get a lot of cheap buttons at Walmart. So if you're looking for an easy, inexpensive, and fun fall craft, try this Cute Candy Corn Fall Button Craft!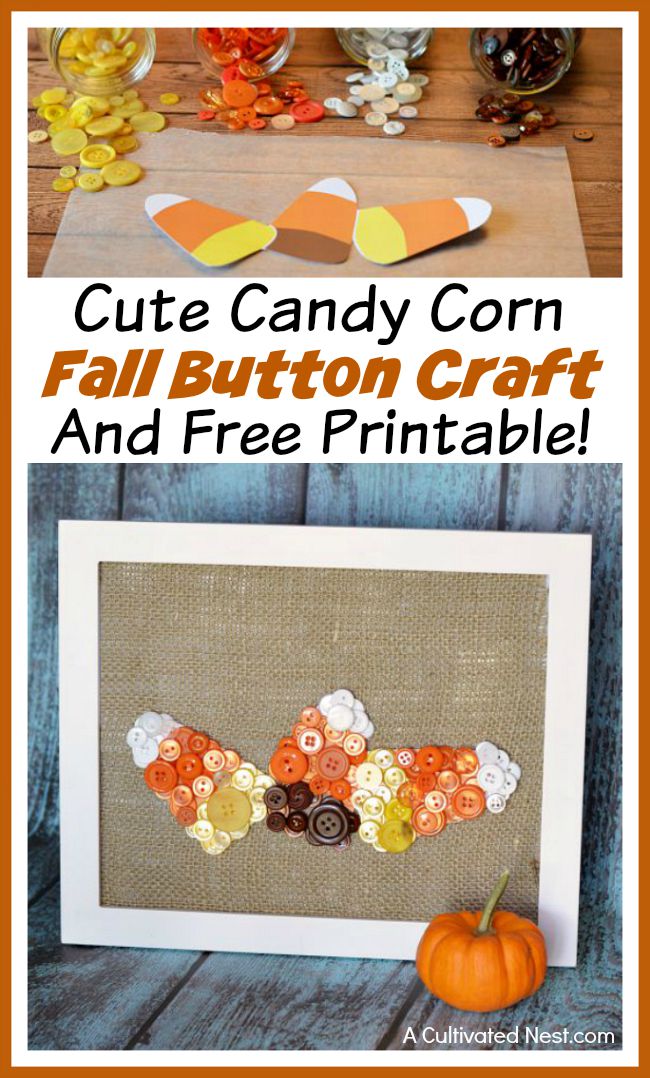 Disclosure: This post may contain affiliate links to Amazon and/or Etsy, which means that I may earn a small commission from some of the links in this post. Please see our Disclosure Page for more information.
This project can be made with a piece of real burlap, but if you don't have any then you can use the printable with the pre-printed burlap background instead. The end results look very similar, and equally cute!
Cute Candy Corn Fall Button Craft
Materials
White buttons
Orange buttons
Brown buttons
Yellow buttons
8 x 10″ piece of burlap
8 x 10″ frame
Hot glue
Scissors
Wax paper (optional)
Old toothbrush (optional)
Printable – plain white or use pre-printed background and eliminate burlap above. Print on card stock.
Cute Candy Corn Printable- White
Cute Candy Corn Printable- Burlap
Directions
1. If using burlap, cut the pattern out around the edges and place on a surface covered with wax paper. If not using burlap, cut your printable to 8 x 10.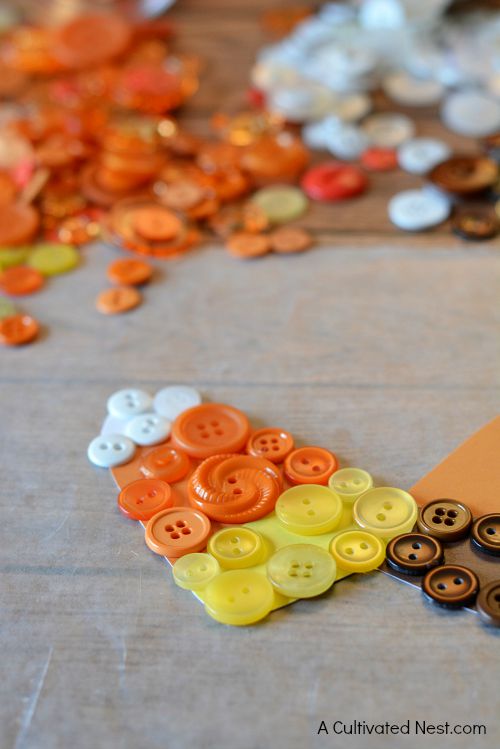 2. Use a hot glue gun to place one layer of buttons on the coordinating colors. Don't worry too much about the gaps, we can cover these up with the second layer.
3. Add a second layer and fill in the gaps with buttons. Add a third layer if desired.
4. Using an old, dry toothbrush, brush the buttons to remove the hot glue strings.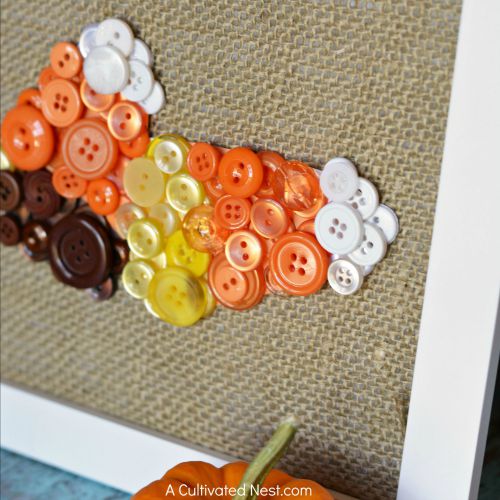 5. Place burlap on wax paper and glue button covered candy corn to the burlap with hot glue. Place in front of the glass in your frame. If using the pre-printed background pattern, simply place in front of the glass of the frame. Enjoy!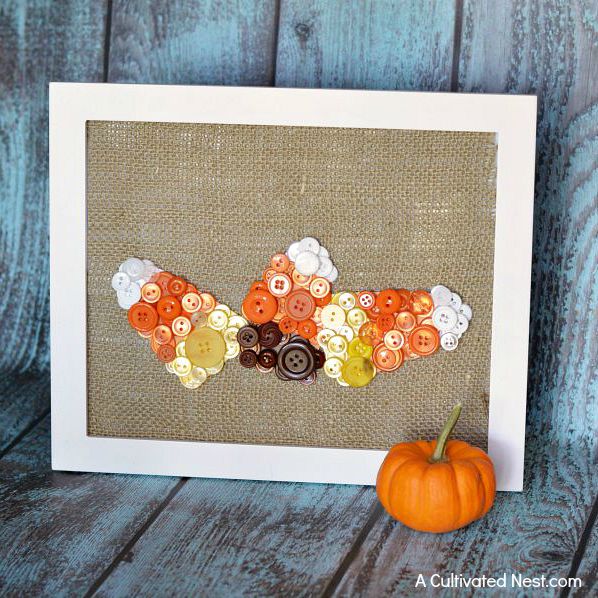 You may also be interested in: