Easy Fall Leaf Crafts for Kids.
Fall is in the air, and while that means pumpkins, falling leaves, cozy sweaters, and apple cider, it also means kids need some fun too. There are those rainy or extra chilly fall days when you don't feel like venturing to the pumpkin patch. It happens to all of us with our busy lives and schedules. Instead, stay closer to home and make memories together. There are TONS of fun things you can do right at home to celebrate the new season. These 20 Creative Fall Leaf Kids Crafts will keep the kids happy and you entertained as well!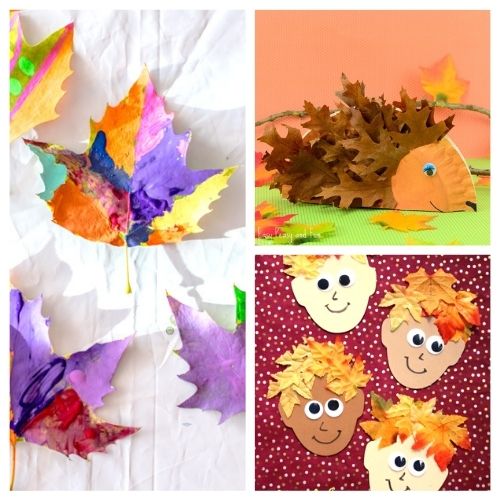 Disclosure: This post may contain affiliate links to Amazon and/or Etsy, which means that I may earn a small commission from some of the links in this post. Please see our Disclosure Page for more information.
The best part of making memories at home is that you can avoid spending tons of money. These frugal kids craft ideas can be made with basic crafting supplies and items you can find in your own backyard or local park. The kids are sure to get some good laughs and you are going to cherish these fun times together. Let's get started because I am so excited to share these with you!
20 Creative Fall Leaf Kids Crafts
As I mentioned, you don't have to spend a boatload of money to make these crafts. You can simply track down a few items and get to work. Here are some ideas of things you might want to keep on hand for these fall leaf kids crafts.
Leaves – Of course, leaves are the main theme we have here! Go hunting for various styles and shapes of leaves at your local park or walking trail. Odds are you will find some beauties along the way.
Rocks – Most kids adore rocks. Go on a rock hunt and get a bunch of different styles and sizes. It's great to have the kids out in nature too.
Scissors – Be sure to keep some scissors on hand. They come in handy for crafts for any time of year.
Paper – Collect all sorts of paper. Colored paper, paper with designs, or even brown paper bags. The possibilities are endless, especially when you have a good supply.
Various Supplies – If you love working on kids' crafts, especially fall leaf kids crafts, it's a good idea to keep things like glue, pom poms, string, and other inexpensive supplies on hand.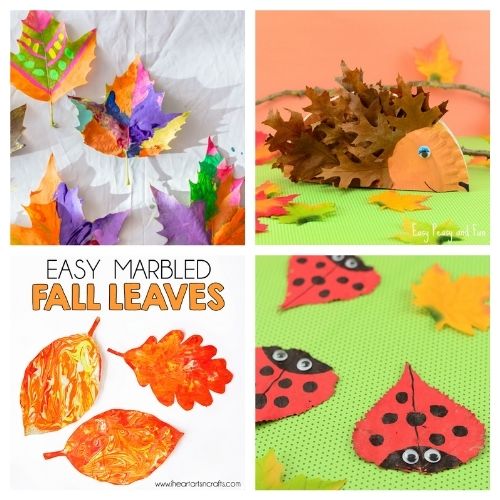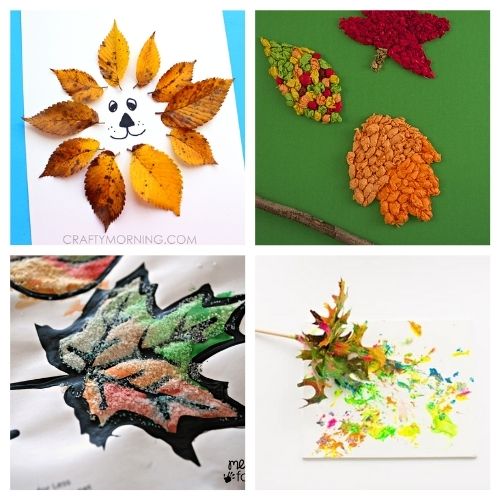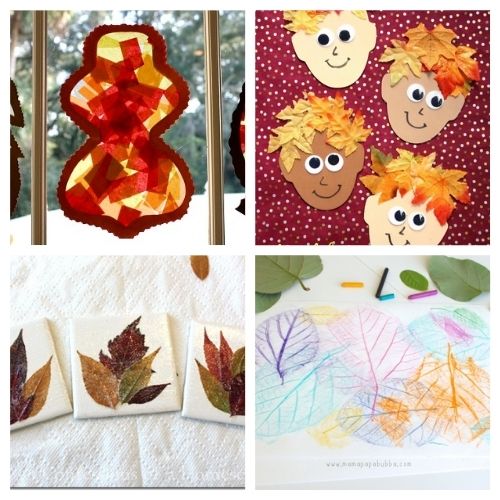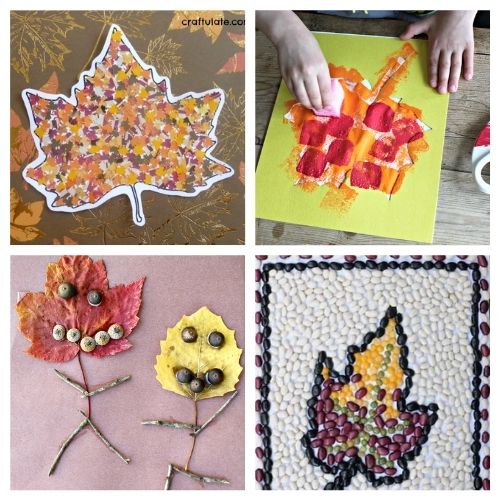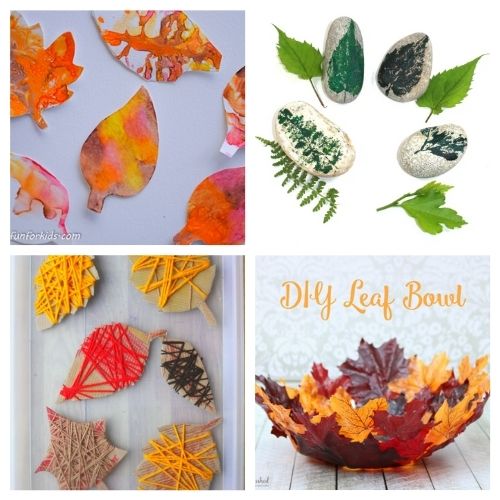 What's your favorite season to work on crafts?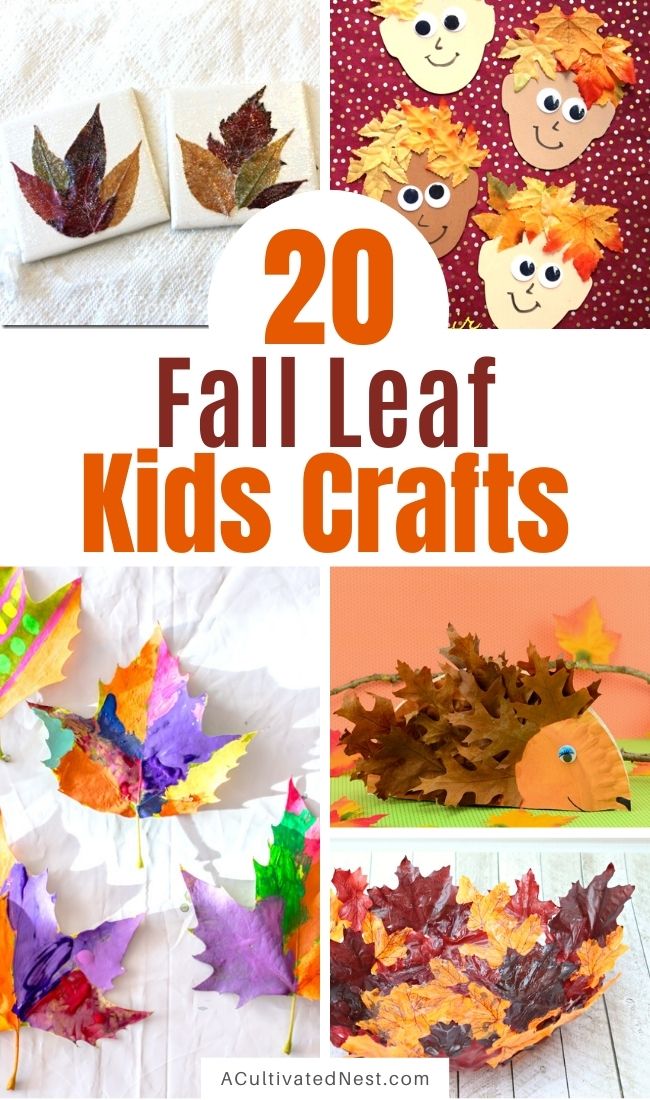 You might also be interested in: Scarecrow Popsicle Stick Craft for Kids