Delicious DIY Dog Treats for Fall and Halloween.
If you have a sweet little doggie, you already know what a valuable companion they are. They are always there to give you snuggles on those rough days, lick your tears if you're sad, or head out on the road for those long road trips. Now it's time to give your favorite pooch some yummy dog treats. Take a look at these 20 Homemade Fall Dog Treats for this season's most awesome treats!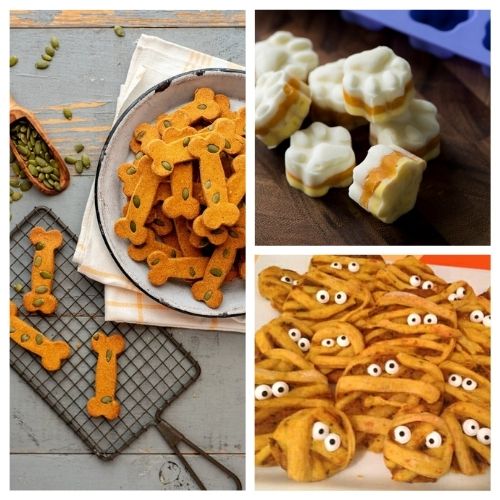 Disclosure: This post may contain affiliate links to Amazon and/or Etsy, which means that I may earn a small commission from some of the links in this post. Please see our Disclosure Page for more information.
I know many people don't even think about making dog treats. When you head to the store there are usually lots of options when it comes to commercially packaged treats. I am not saying that all of them are bad for your pup, but you can make some pretty healthy and wonderful treats at home with just a few ingredients!
20 Homemade Fall Dog Treats
When you make dog treats, you will need a few basic supplies to get started. Don't worry, nothing is out of the ordinary and are things you probably already have around the house. Here are a few ideas of what you may need:
Bowls – You will need a variety of mixing bowls for the different recipes.
Baking Pans – A good quality non-stick baking sheet is a must-have for recipes that require baking.
Cookie Cutters – If you are making holiday-themed treats, a pumpkin is a MUST! Any dog bone cookie cutter will do as well.
Wooden Spoon – The ingredients mix better when using a wooden spoon, so keep one nearby.
Measuring cups – Having a set of measuring cups and spoons on hand is essential for correct measurements.
Storage Containers – You will need some airtight storage containers to keep all these tasty dog treats in.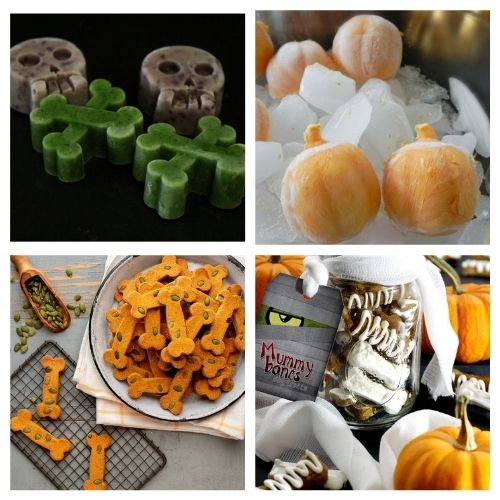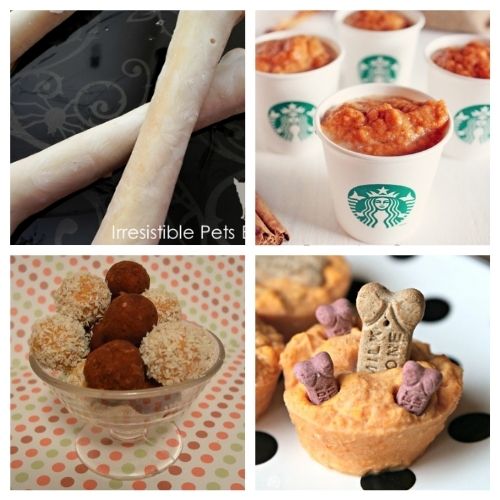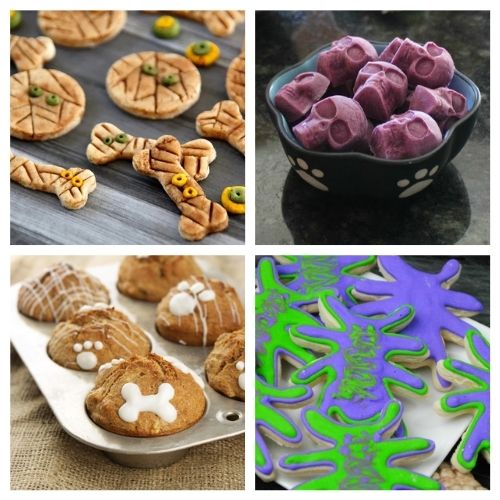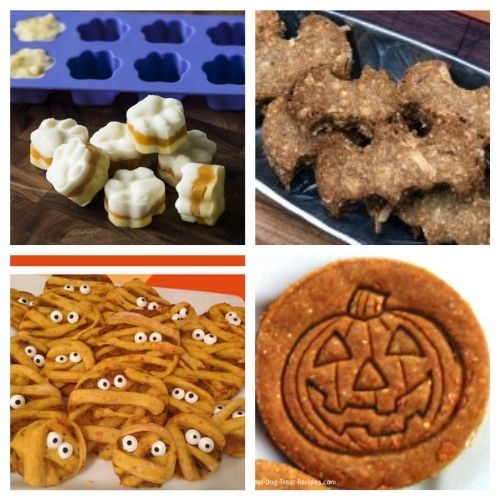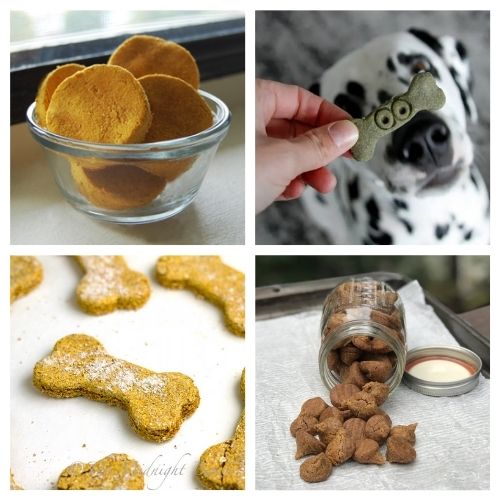 Which treats are you going to make for your pup first?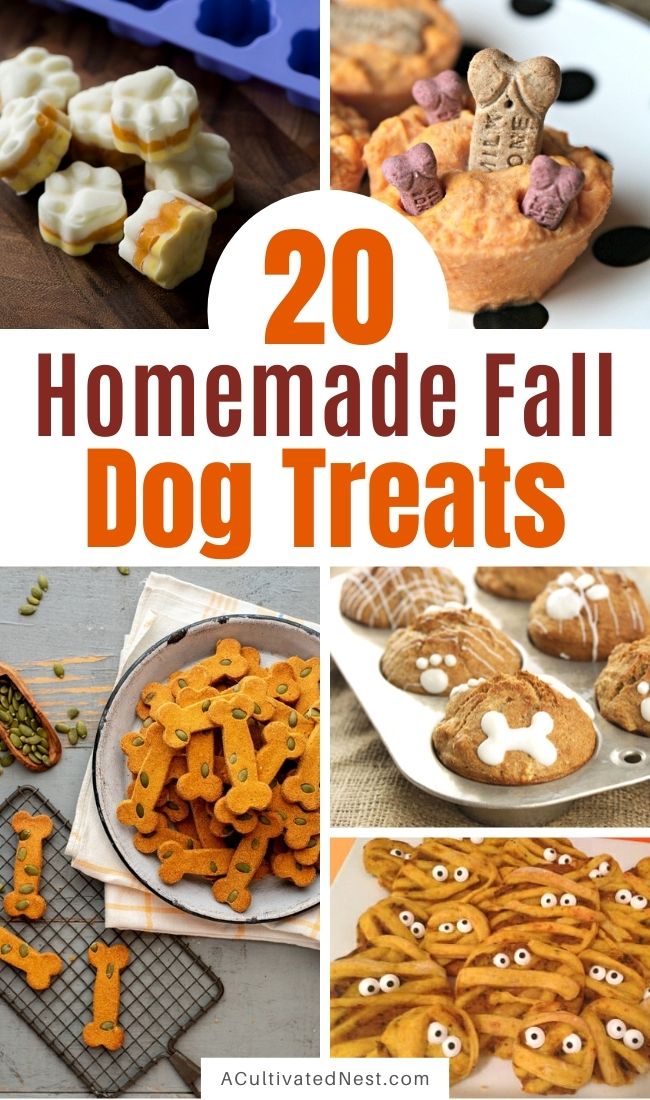 You might also be interested in: 15 Easy Homemade Dog Treats