12 Handy DIY Jewelry Cleaner Recipes.
Do you have jewelry that is starting to tarnish? Do you want to know how to clean your jewelry in a budget-friendly and natural way? I know I did! That is why I found these 12 Homemade Jewelry Cleaners to share with you, in case you too are wanting to find a simple solution to cleaning your jewelry at home!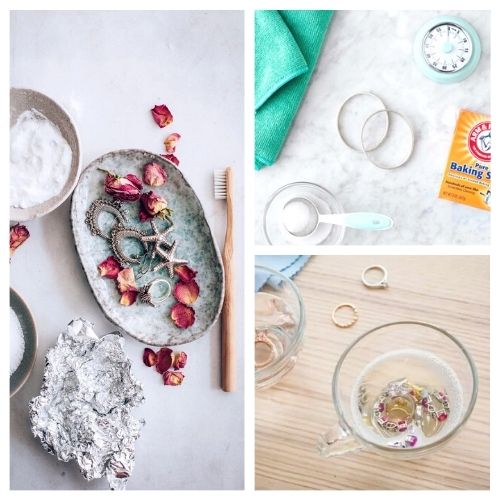 Disclosure: This post may contain affiliate links to Amazon and/or Etsy, which means that I may earn a small commission from some of the links in this post. Please see our Disclosure Page for more information.
The more you wear your jewelry the more I am sure you notice how some start changing colors or even appear as if they have dirt on them. This leads to you not wearing them because you know they just need to be cleaned. It always seems when I am ready to clean my jewelry I never have cleaner in my home. I know I can't be the only one!  That is why I decided to make my own jewelry cleaner at home and started my search for the best homemade jewelry cleaners!
12 Homemade Jewelry Cleaners
I love the idea of DIY jewelry cleaner recipes. They really help offset the cost of getting your jewelry cleaned by a professional, as well as allows you to always have cleaner on hand! To be sure you are ready to use your homemade jewelry cleaner, make sure you have the following items on hand:
Cotton ball – You do not want to soak your jewelry too long in a solution. That is why it would be helpful to have cotton balls. Apply the solution to your cotton balls and then use them to clean your pieces instead of soaking them.
Baby toothbrush – A soft, small toothbrush helps get in all the tiny cracks of any costume jewelry or detailed jewelry pieces you have.
Spray bottle – These are super helpful because you can mist some of your jewelry to help apply the cleaner. Spray bottles are also great for helping store your homemade jewelry cleaners.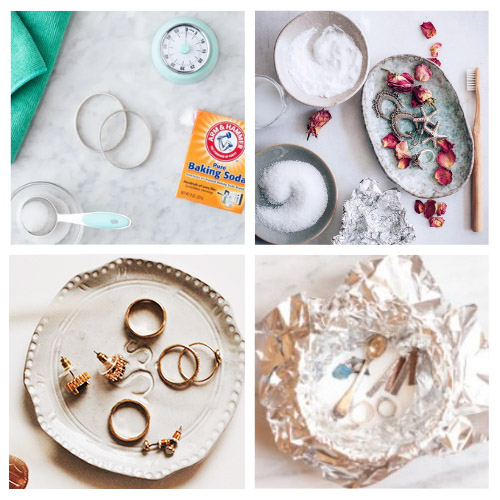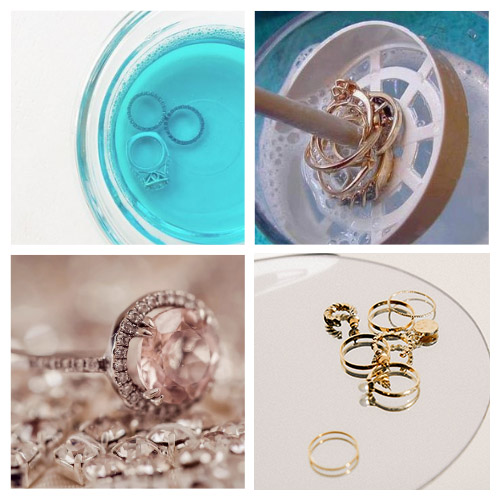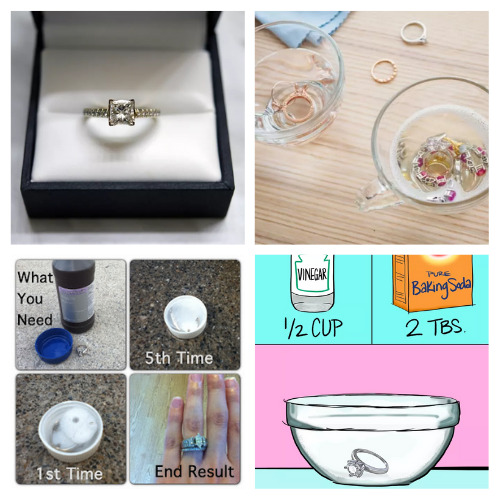 Do you have any handy jewelry cleaning tips, or your own homemade jewelry cleaner recipe that you'd like to share?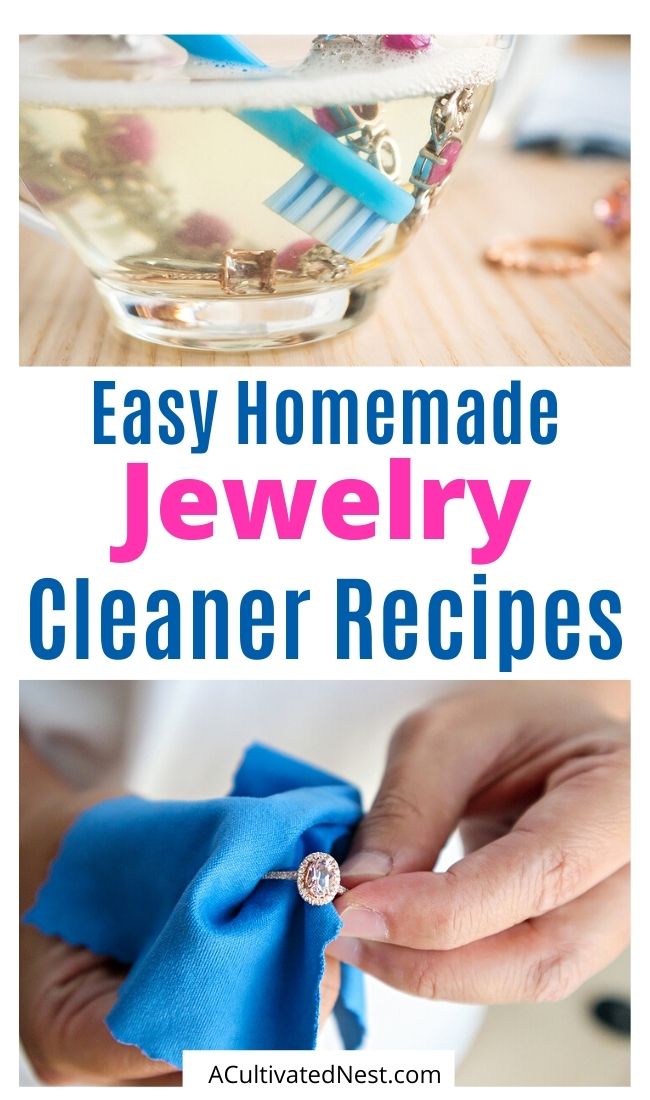 You might also be interested in: 15 Great DIY Money Saving Household Cleaners