I hope you all had a relaxing Labor Day Weekend! I want to share a super easy No Sew Home Decor Project. This is a easy way to make a decorative pillow!  You can use this method to make pillows for any special season or just for every day and the best part is that you don't have to sew it if you don't want to!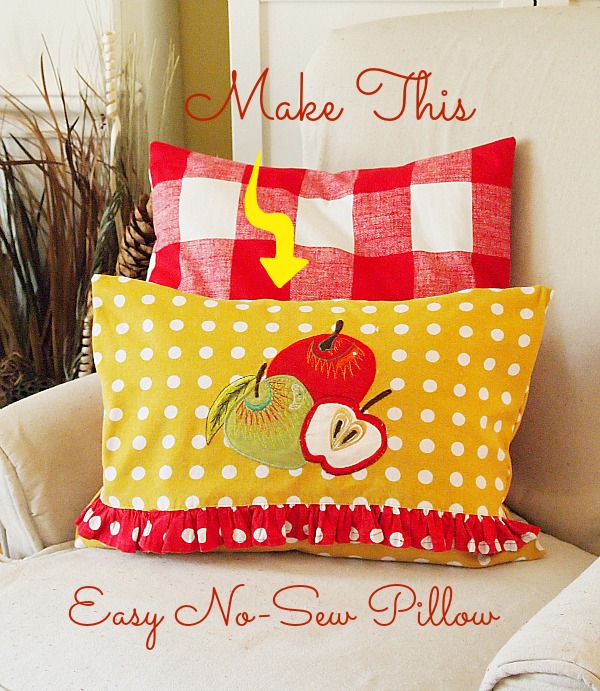 It's super easy because I used a cute tea towel (all the edges are finished) and hot glue. It's inexpensive because…it's just basically a tea towel and hot glue!  I actually bought the tea towel last year at the end of summer (maybe fall) clearance at TJMaxx. Which is my method for getting things at a good price (I know you all do that too).
No Sew Home Decor: Tea Towel Pillow
Materials Needed For Hot Glue Pillow
Disclosure: This post may contain affiliate links to Amazon and/or Etsy, which means that I may earn a small commission from some of the links in this post. Please see our Disclosure Page for more information.
1. tea towel/kitchen towel
2. pillow insert (I used an old Christmas pillow)
3. straight pins
4. hot glue gun (or you can sew it – it is just straight line sewing or use fabric glue)
I am not a seamstress – I wish I was – so this is how I figured out how to make this pillow since the decorative part was on the end of the tea towel.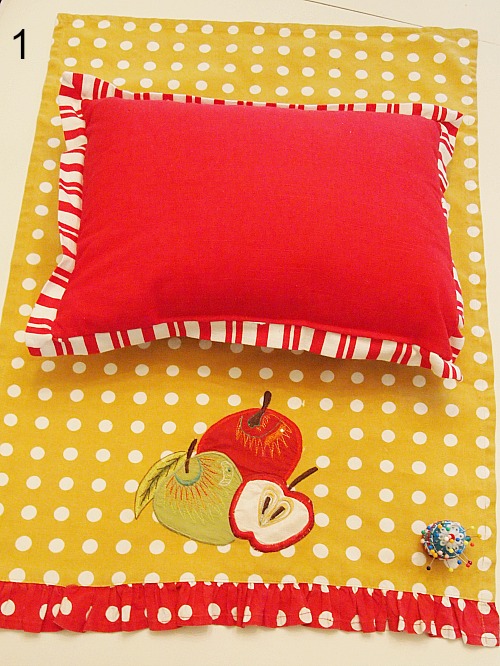 1.  Lay your tea towel down right side facing you and use your pillow as a guide so you can map out where you want the decorative part to land.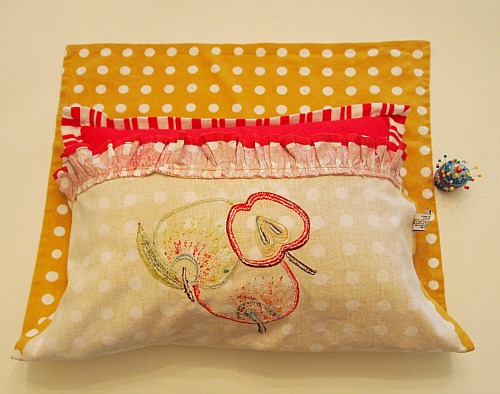 2.  Fold the bottom end up and the top down and pin the sides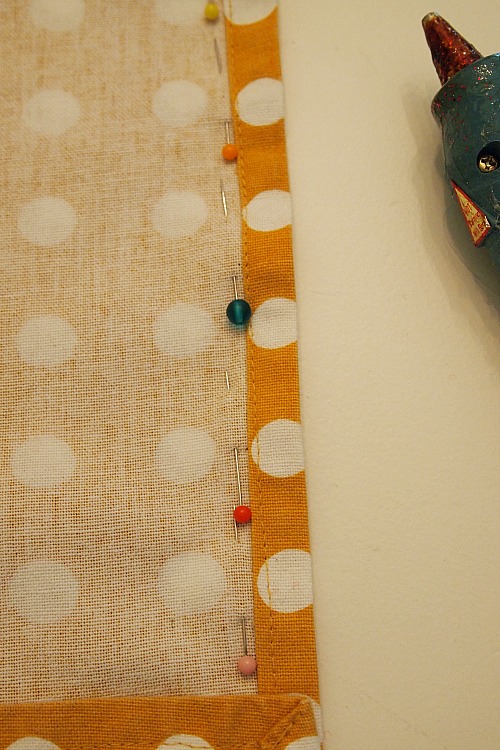 3.  I pinned right inside the towel seam so that I could apply the hot glue to the seam edge. Do a little at a time – like maybe  1 inch – because you're going to squeeze your two hems together to seal them and this way you have more control to make sure everything is straight.  (Be careful you don't burn your fingers – the glue is hot and depending on your fabric you can really feel it!)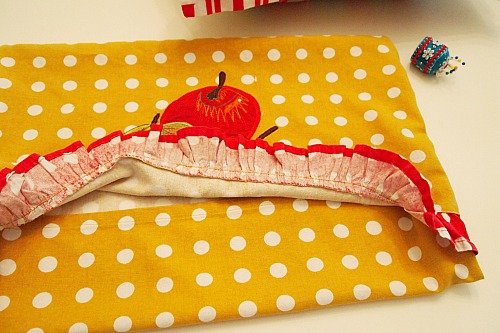 4. Flip your pillow cover right side out when you're done gluing your seams and your pillow is ready to stuff. If your design is not on the end of your tea towel like mine, you could use what is the front of my pillow as the back envelope closure of your pillow.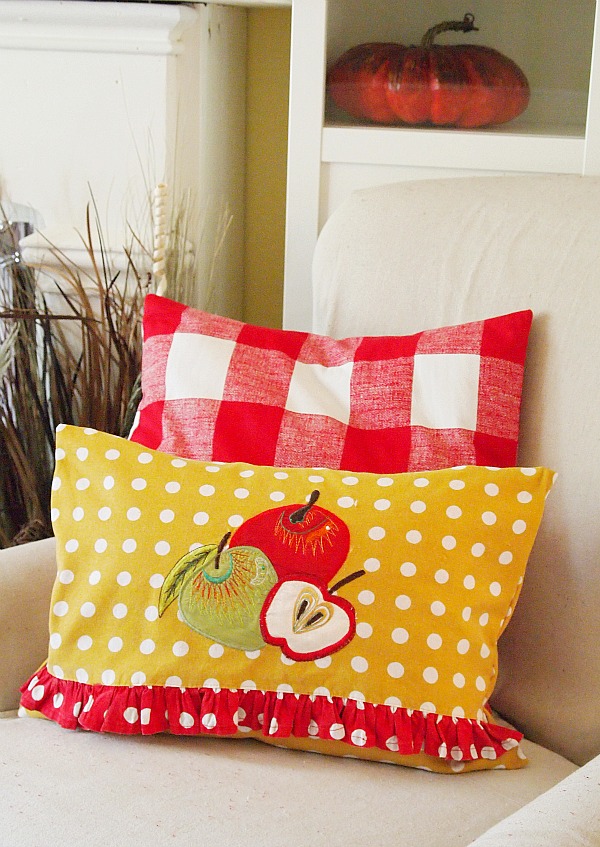 I know tea towel pillows are not a new idea and I've made one before but that one I sewed. You can see it here – it's made from a French grain sack tea towel.
New pillows can give you an easy instant makeover! The main point I want to make is that I think people tend to forget that you can use towels, placemats, tablerunners, napkins, tablecloths,  sheets, shirts, sweaters etc to make  cute pillows instead of buying expensive pre-made pillows or even buying fabric. Make it easy to make something new for your home!