I'm once again in the dining room! I made a couple of changes in there. The main thing that we did was to dress up our dining room chandelier by adding a ceiling medallion which I got at Home Depot.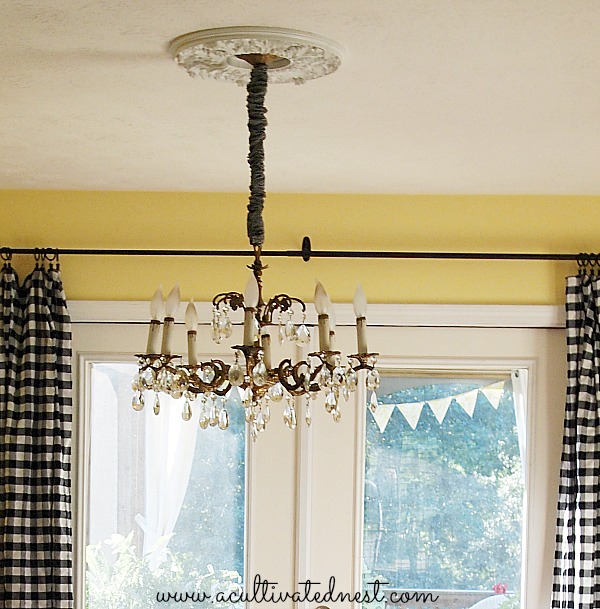 I forgot to take a photo of it before my husband put it up so this is a photo from HomeDepot.com It's a a ceiling medallion that comes in 2 pieces!
Disclosure: This post may contain affiliate links to Amazon and/or Etsy, which means that I may earn a small commission from some of the links in this post. Please see our Disclosure Page for more information.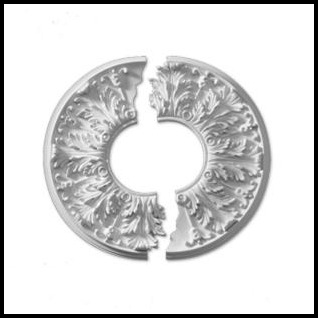 Home Depot now let's you pay by PayPal so all of you who do Swagbucks – cash out for  PayPal money and you can shop at Home Depot for free! That's what I did.  So it was free for me!! Although it's only $22.87,  which is an inexpensive way to glam up a light fixture or ceiling fan.
With the 2 piece ceiling medallion you don't have to bother with removing your light fixture. You just glue it in place with some polyurethane adhesive. The only draw back is that there aren't a lot of styles or sizes to choose from.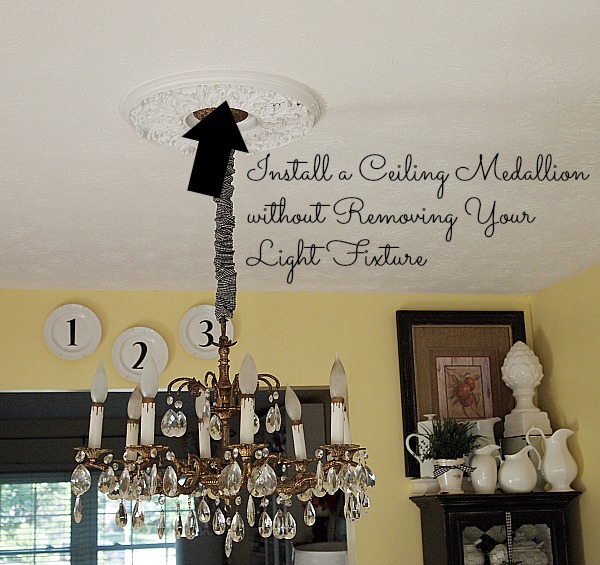 The other update I made was to take down some black transferware plates I had hanging over the opening into the living room and replaced them with these.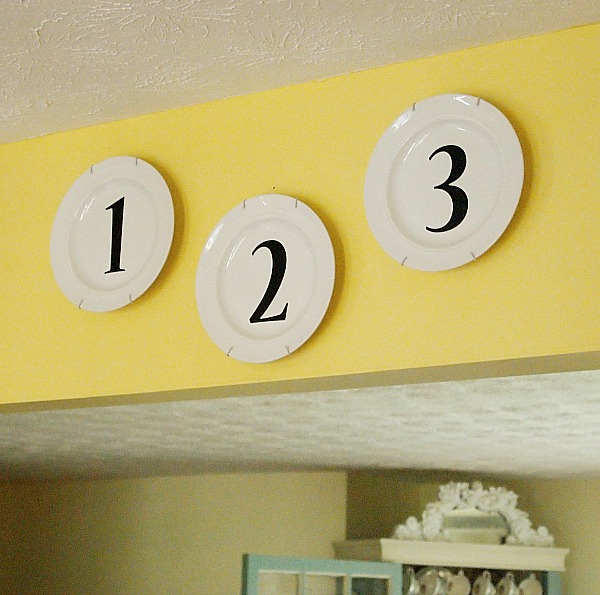 They're just simple white salad plates that I put some vinyl numbers on.  You could also put vinyl letters on plates – I thought about  doing "E A T" (I'm sure you've seen that before). I decided I liked the simplicity of the numbers. They're repositional vinyl numbers so it would be easy to change them out.
I like the lighter look of the white plates. There's quite a bit of black in my dining room (which I love) and my dining room table is white, so this ties those colors together without being too heavy.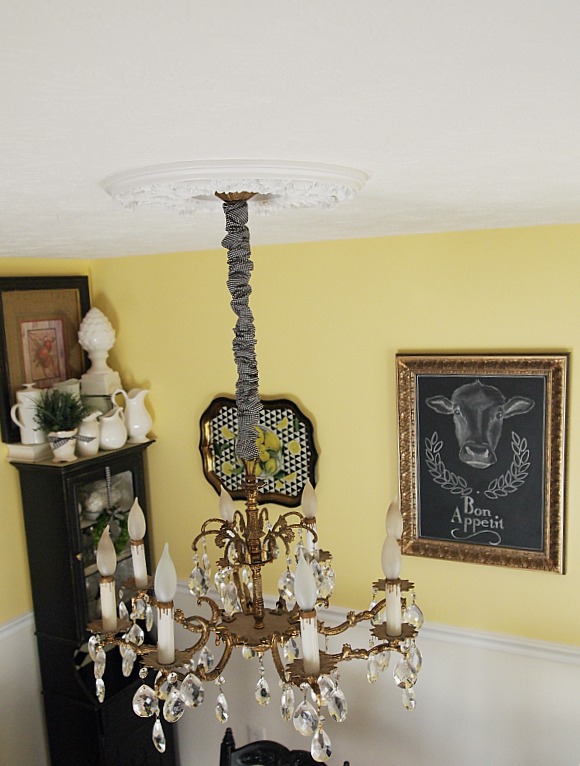 The other thing I want to do is to make a new cord cover for my chandelier. The one that's on there now is gingham.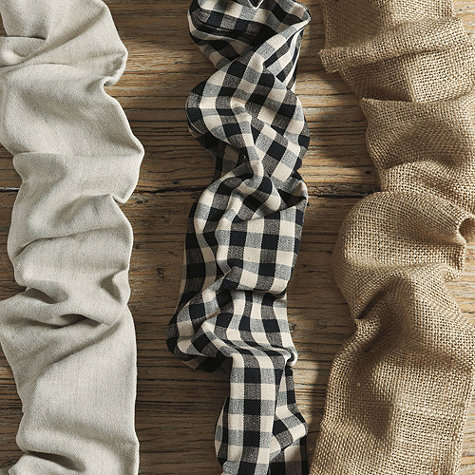 These are from Ballard (just for inspiration because I would never pay $30 for a chain cover – although they are zippered). I was thinking either a tan burlap or buffalo check, maybe a white silk? There's also white burlap.
Any suggestions? Should I go with a pattern or plain cord cover?
I have a few more changes to make in the dining room!