Fun Pipe Cleaners Winter Kids Crafts.
I know I can't be the only one who loves mess-free crafts! Pipe cleaners are a great fun way to allow kids to create and craft without mess. So if you want a fun and frugal way to keep the kids busy this winter, and want it to be mess-free, check out these 20 Fun Winter Pipe Cleaner Kids Crafts!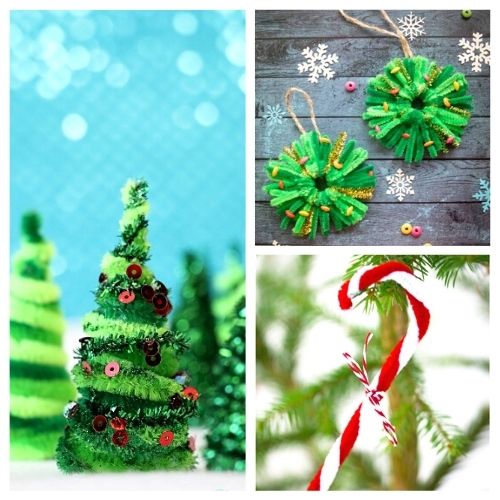 Disclosure: This post may contain affiliate links to Amazon and/or Etsy, which means that I may earn a small commission from some of the links in this post. Please see our Disclosure Page for more information.
Kids love crafting and winter crafts are just the cutest. I love all things winter. Snowmen, penguins, snowflakes, and snow globes are my favorites. Something about those things just makes me smile! Crafting is a great way to entertain your kids during those snow days this winter, so go ahead and stock up on plenty of colorful pipe cleaners. Your kids will love them and you will too!
20 Fun Winter Pipe Cleaner Kids Crafts
Winter pipe cleaner kids crafts are also a great craft to do for a school class party activity, or even to help entertain your kids in that long car ride you may have planned over the holiday break. You can even use some of these pipe cleaner crafts for your DIY Christmas gifts. What better gift to give than a craft your kids have made to someone who is special in their lives?
Now that you're ready to craft mess-free with your kids check out these fun winter pipe cleaner kids crafts I am sure your kids will love! Here are some tips and tricks for when it comes to using pipe cleaners for crafts:
Use Pliers to bend the ends when needed: If the metal at the ends seems a little sharp you can use pliers to curve the metal down so it isn't sharp.
Use Q-Tips: If you run out of pipe cleaners grab those Q-tips, they can really save a craft when your kid is in the middle of creating their next masterpiece.
Chenille Stems: If you come across any chenille stems at the dollar store or in a garage sale, don't pass them up! They're actually the same thing as pipe cleaners, so can be used the same way.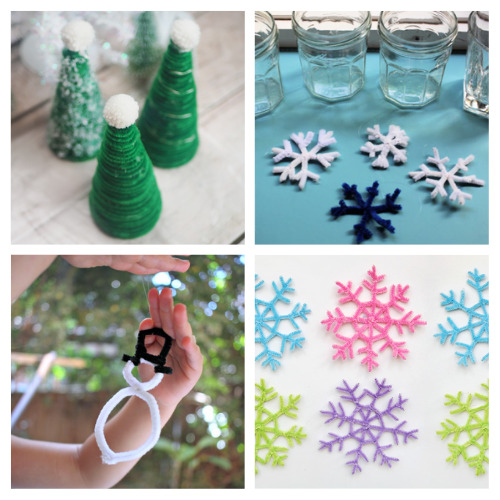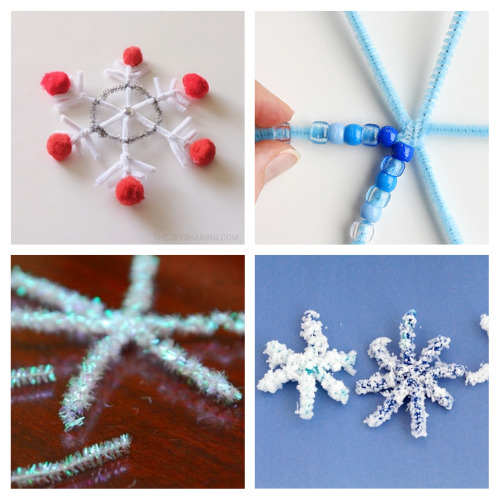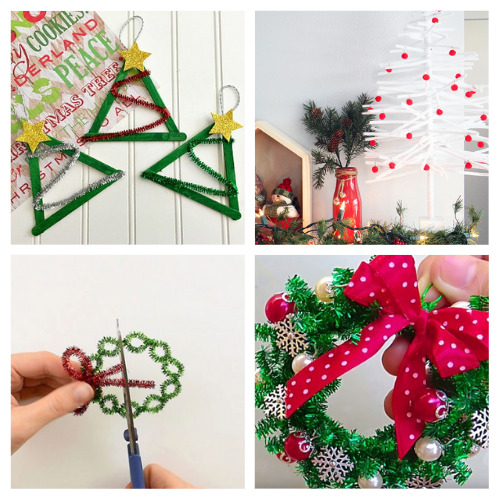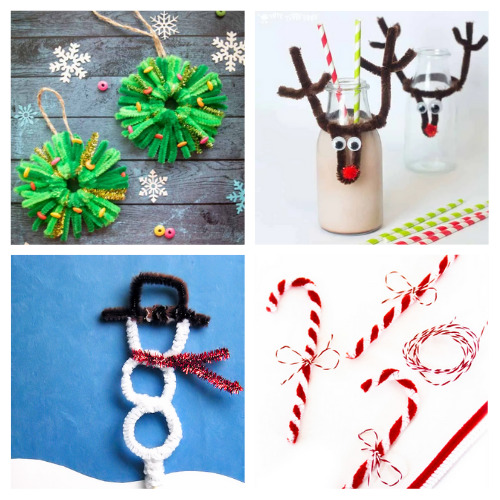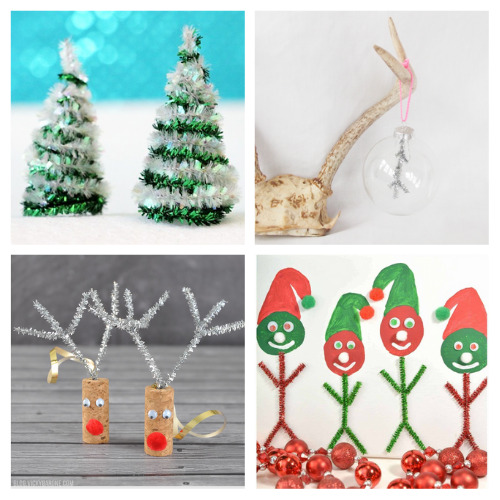 What types of crafts do your kids like to do the most?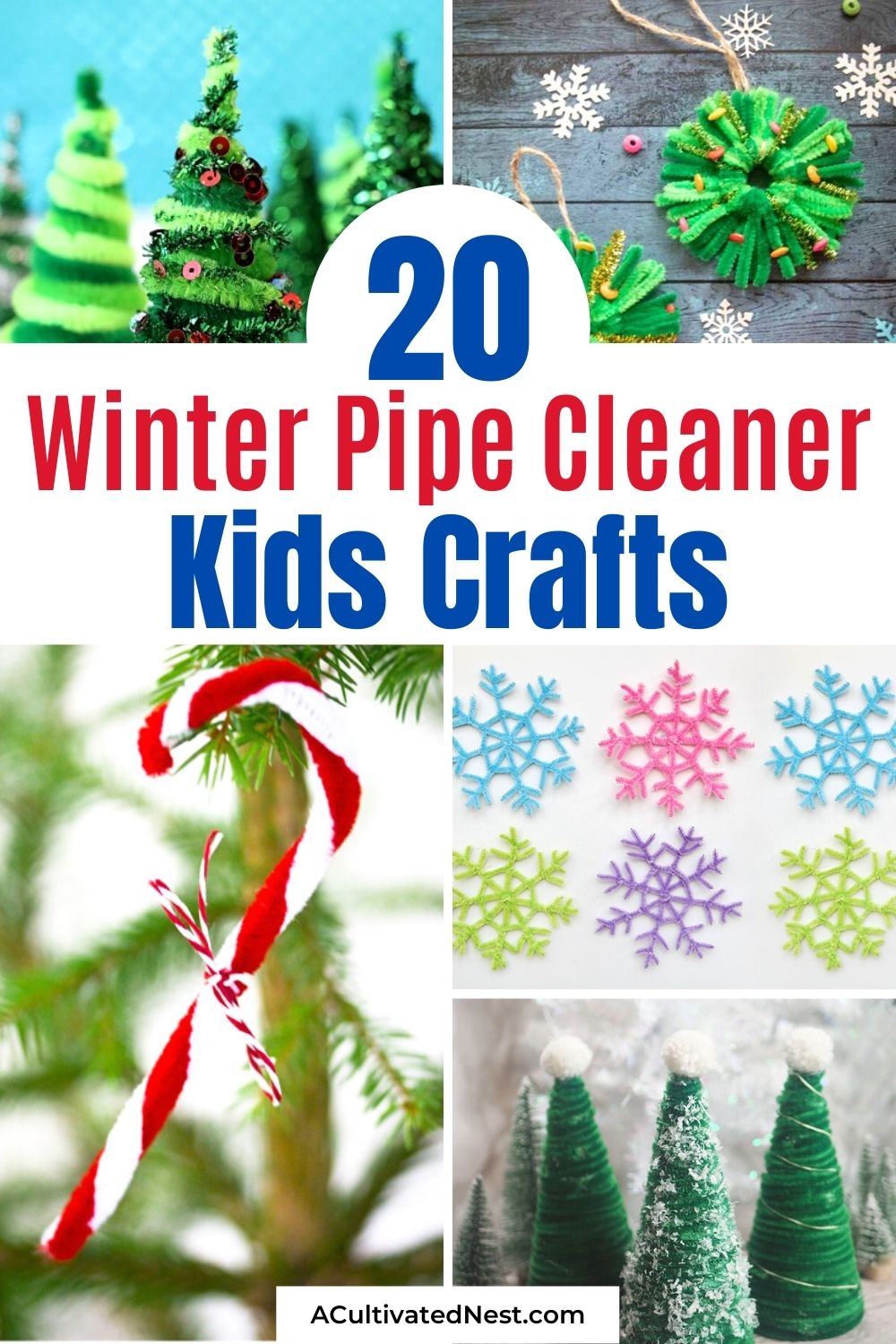 You might also be interested in: 20 Adorable Paper Plate Winter Crafts for Kids