20 Budget-Friendly Ways to Organize Your Nursery.
Ready or not your baby is arriving and there is no stopping this sweet little bundle of joy from coming! Don't worry, no need to stress, I have you covered with preparing the nursery for the arrival of your newborn. I have gathered 20 Frugal Nursery Organization Ideas to help you be as prepared as possible.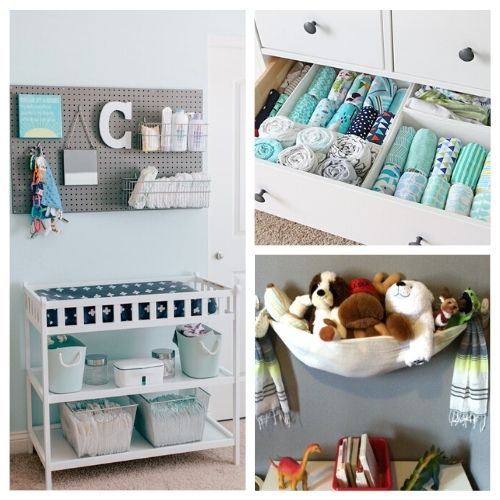 Disclosure: This post may contain affiliate links to Amazon and/or Etsy, which means that I may earn a small commission from some of the links in this post. Please see our Disclosure Page for more information.
Being organized and prepared once your baby is here is important for your sanity and survival. I say survival because you will most likely be functioning with little to no sleep. With that being said you will be SOOO grateful for your nesting efforts that are happening now before the big arrival date. That way after you are home with your new baby, you can spend more time snuggling and less time trying to find all the things you need!
20 Frugal Nursery Organization Ideas
Having a nursery that is organized can be easily accomplished! Incase you didn't know, a small baby requires a lot of big and small things and requires a lot of your attention. Just know everyone who has had a baby will share all the tips they have even if you do not want them. However, just listen and accept all their knowledge and even those hand me downs. You never know, those words of wisdom and tips could be the reason you survive those long days and messy diapers.
Another way to survive is setting yourself up for success with a very organized nursery. You can achieve this with any budget by using some of these frugal nursery organization ideas I have gathered. Good luck, and most importantly, enjoy those baby snuggles!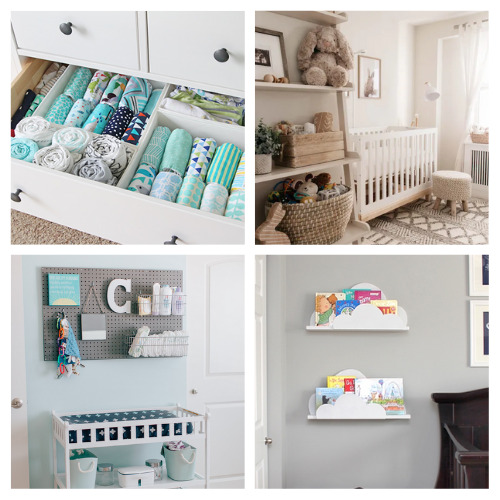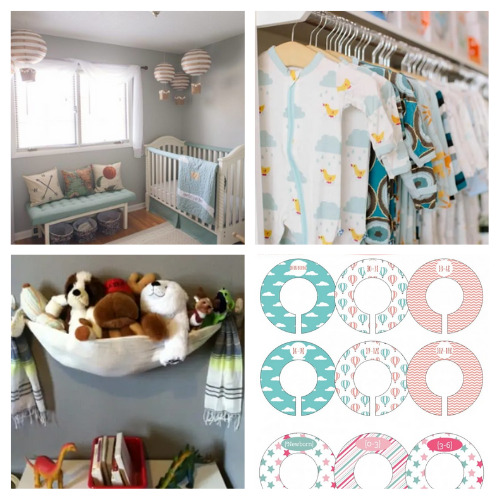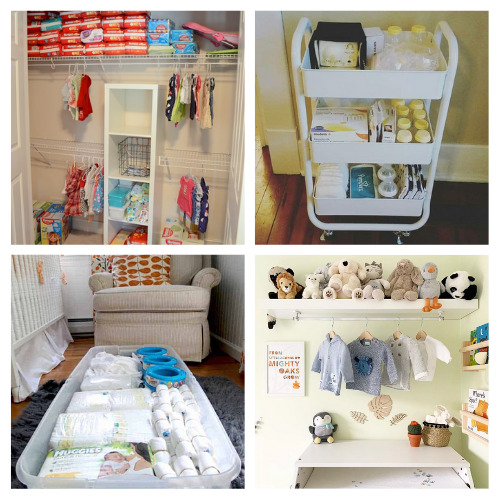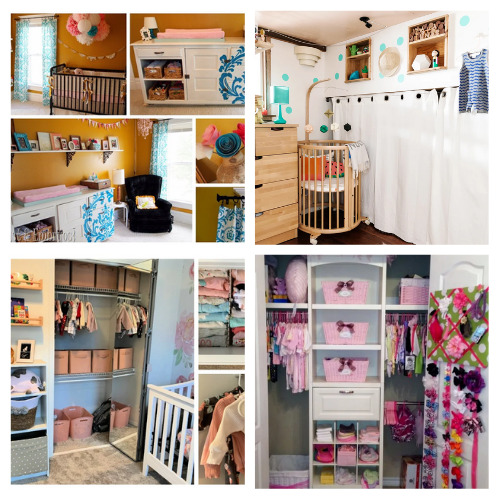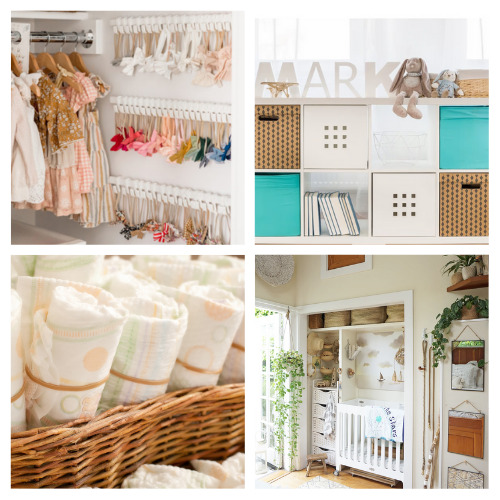 Do you have any other handy nursery organizing tips to share?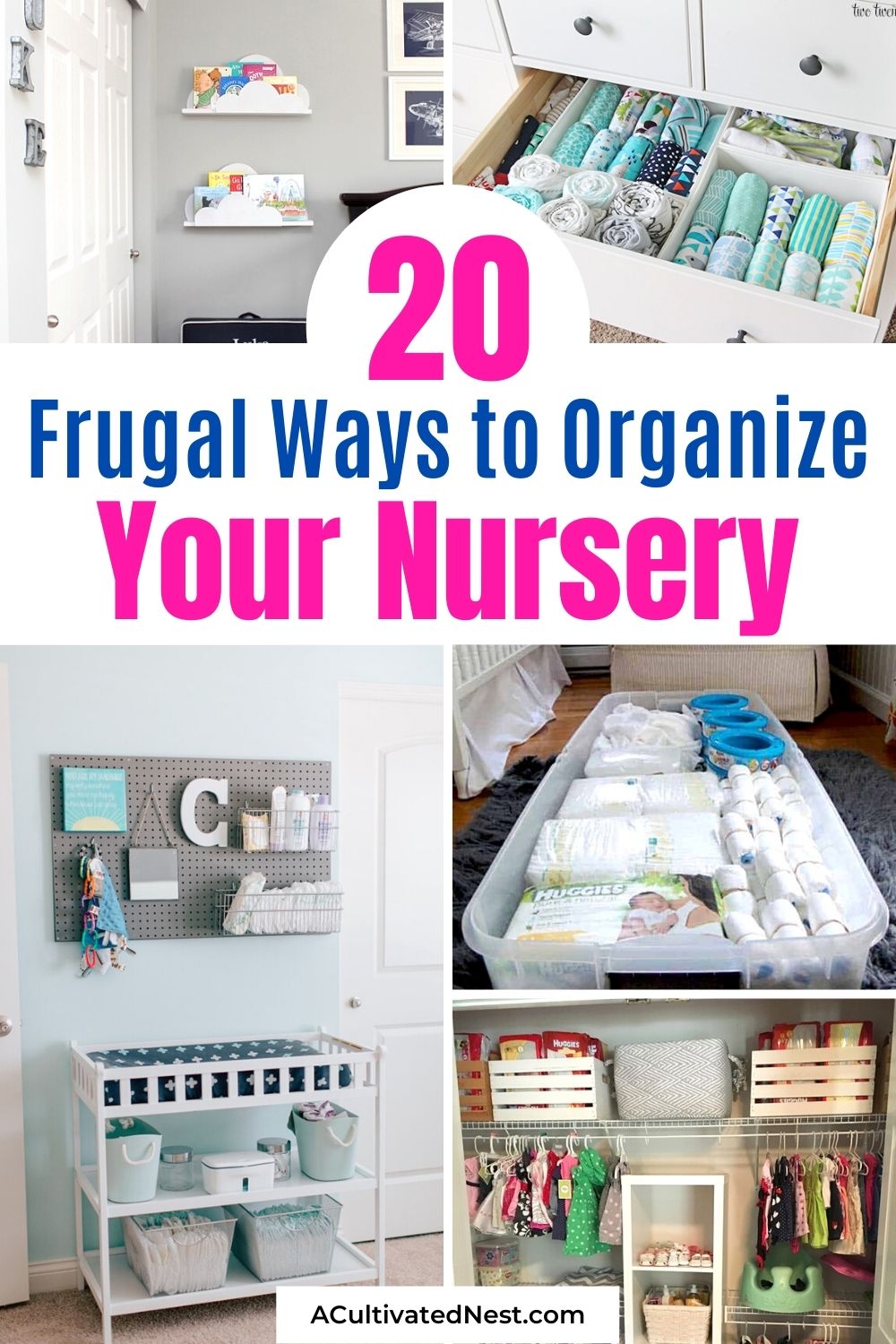 You might also be interested in: 10 Creative DIY Toy Storage Ideas