DIY Winter Decorations for After Christmas.
When the last of the Christmas decorations have been dusted off and put away, your home may feel a little bare. The time between the holidays and when we start to spend more time outdoors can feel long and drab. With a few supplies and your handy glue gun, you can keep yourself busy and add a bright spot to your surroundings. I think you will love these 20 DIY Winter Décor Projects to Brighten Your Home!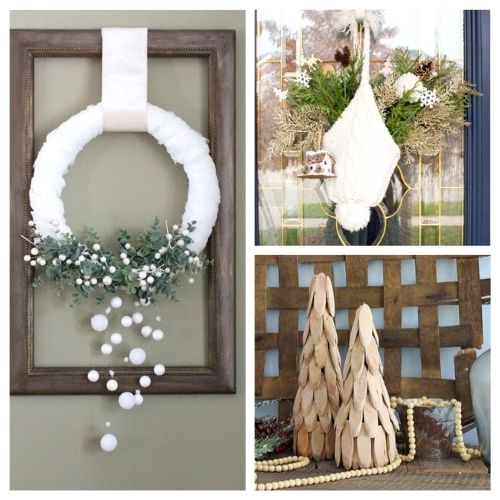 Disclosure: This post may contain affiliate links to Amazon and/or Etsy, which means that I may earn a small commission from some of the links in this post. Please see our Disclosure Page for more information.
Of course, you could probably head to the store and buy some cute winter décor. It may be easier, but it won't be as much fun! And, we all need to let the bank account replenish a bit after the holidays. Additionally, when the snow (or rain) is falling, there is something cozy about crafting, and these projects are just perfect.
20 DIY Winter Décor Projects to Brighten Your Home
Decorating for winter can add joy to your home, and it doesn't have to be expensive. Look for ways to repurpose items in your home or choose holiday décor that can be transitioned into winter décor. Here are a few tips to help you create winter DIY projects with ease.
Repurpose Christmas Décor – Look for Christmas décor that can be transitioned into winter décor. Buying after the holiday is over often allows you to purchase at a deep discount.
Use White/Off-White – Even if you live in an area that doesn't get much snow, snow is synonymous with winter and all shades of white create a bright, clean winter look.
Add pops of color – Sapphire blues, silver, and touches of red, purple, and green look great in winter décor.
Include Greens – Leftover pine branches, green leaves, and eucalyptus look (and smell) great when added to winter décor.
Use winter motifs – Think snowmen, snowflakes, cardinal birds, evergreen trees, and more.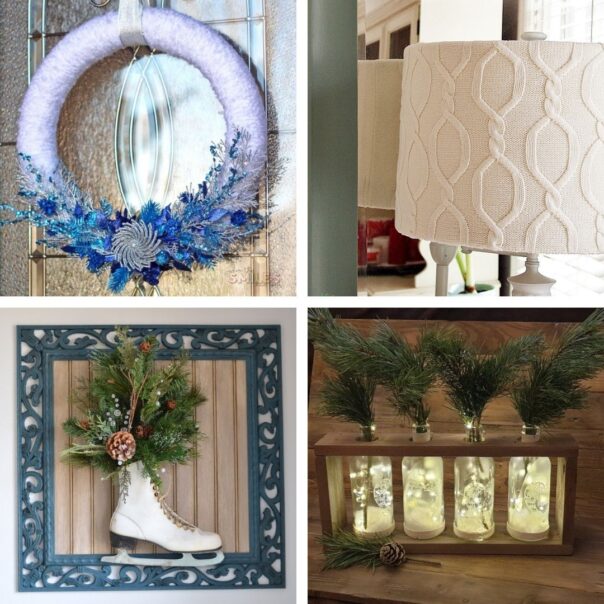 What are some of your favorite winter DIY projects?
You might also be interested in: 10 Upcycled Sweater Winter Decor DIY Projects