Genius Office Organizing Ideas.
In 2020 many of us found ourselves working from home for the first time.  It also left many of us scrambling for an organized space to work in.  A home office is a necessity but there are some challenges that you don't face when you work outside of the home.  Your home office may be a corner in the kitchen or living room, you may share the space with others, and personal items tend to find their way into your work area, also making it difficult to be productive. If you are ready to create a functional office space check out these 20 DIY Office Organization Solutions!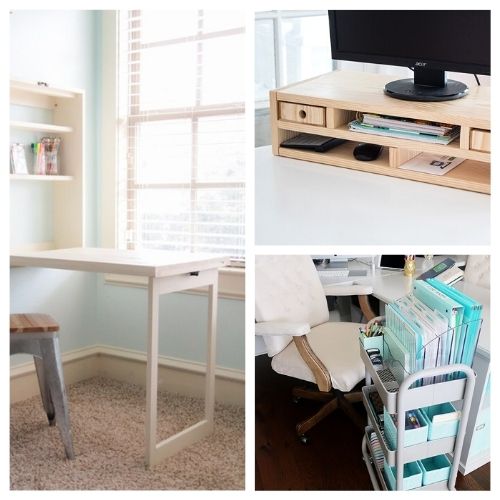 Disclosure: This post may contain affiliate links to Amazon and/or Etsy, which means that I may earn a small commission from some of the links in this post. Please see our Disclosure Page for more information.
Whether you need a simple DIY office organizer or you are planning a full-blown office makeover, this collection of projects is sure to inspire you!
20 DIY Office Organizing Solutions
DIY office organizing is really about making sure everything you need has a home and is easy to access. Here are a few tips to help you create a functional and beautiful home office:
Clear out the space. Remove everything so you can start with a fresh space.
Purge. Get rid of things you don't need. Don't return anything to your office space that isn't needed.
Determine your workflow. Place the things you will need most frequently within easy reach and use storage bins to control the clutter. Even a simple desk organizer can make a big difference.
Prioritize paperwork. Paperwork is a part of any office, and piles of papers can quickly take over a space. Getting a handle on all the paper can tidy your office in no time. Check out these handy ways to organize your personal papers.
Make it beautiful. Whenever possible add beauty to your workspace. It's easier to be productive when you enjoy the space where you are working. Greenery and vases of flowers can add a touch of loveliness.
Which project will you tackle first as you get your office organized?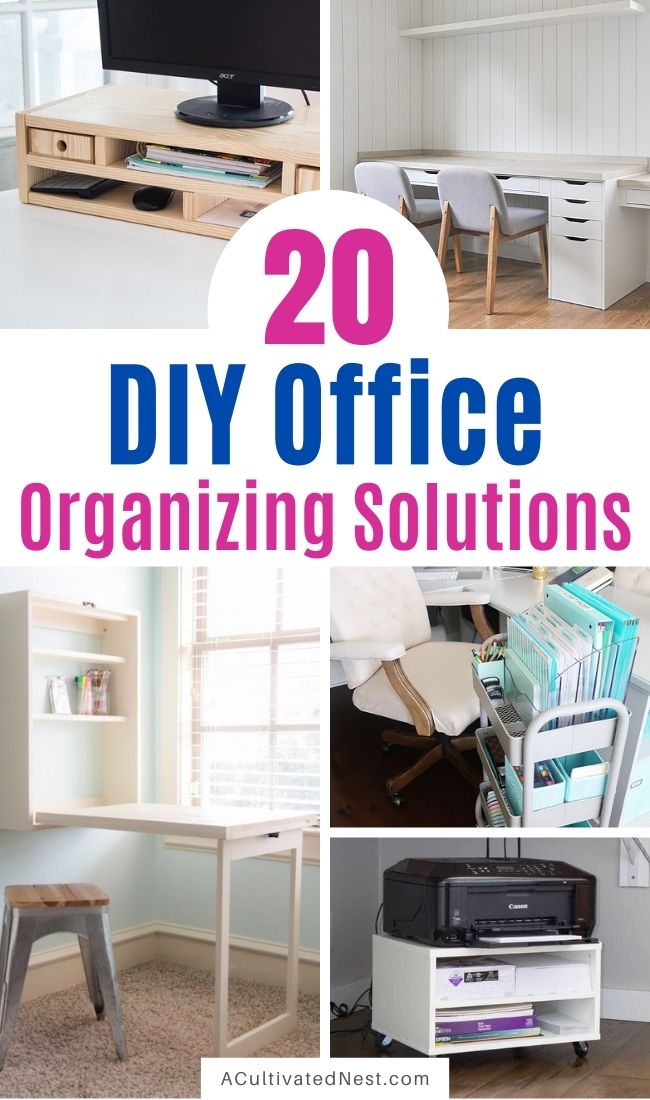 You might also be interested in: Awesome Ideas for DIY Family Command Centers