Creative Family Command Centers to DIY.
Seems like everyone is in organizing mode in January! Me too!  Since we're planning on moving this year and have lots of things going on,  I've been thinking of making a Family Command Center so that we all know what's going on when. If you're not familiar with the idea of a family command centers,  it's basically just a one-stop family organization area.  Here are a few Ideas for DIY Family Command Centers that I find inspiring!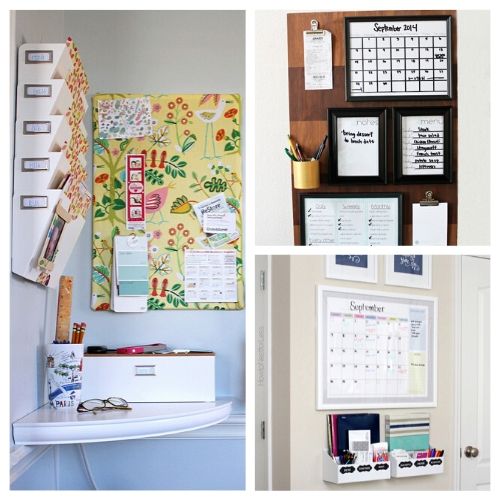 Disclosure: This post may contain affiliate links to Amazon and/or Etsy, which means that I may earn a small commission from some of the links in this post. Please see our Disclosure Page for more information.
Keep yourself and your kids organized by creating a family command center! They're easy to create, and very easy to get in the habit of using!
Awesome Ideas for DIY Family Command Centers
A command center is a perfect location to have all your essential information in one easy to find spot. No more searching the junk drawer or anywhere else for this vital info! You may be wondering what kind of items belong in a command center, so I wanted to take a second to let you know what we like to keep in ours.
Calendar – Have a family calendar available so everyone can see what is on it. Try to color code it, so at a glance, you can quickly see what's coming up. This will help little kids figure out the schedule too.
A Place for Mail – Using baskets or boxes to put incoming and outgoing mail is beneficial. It's a great addition to the command center.
Stationary, pens, and pencils. Having an easy to find location for all your stationery supplies will save you the headache of searching the house for a pen when you need one!
Keys and other miscellaneous items. It's important not to turn the command center into a catch-all, but keeping items like keys, tape, cords, and other things like that together is a good idea.
Don't know where to find the components to make your DIY command center? Check out Amazon! Amazon has letter organizers, dry erase wall calendars, whiteboard and corkboard combos, and other hanging and tabletop organizers to help get you put together your command center fast! There are even pre-made command centers available, if you don't want to spend the time to make a custom one. Now let's take a look at some great family command center inspiration!
1. Kitchen Command Center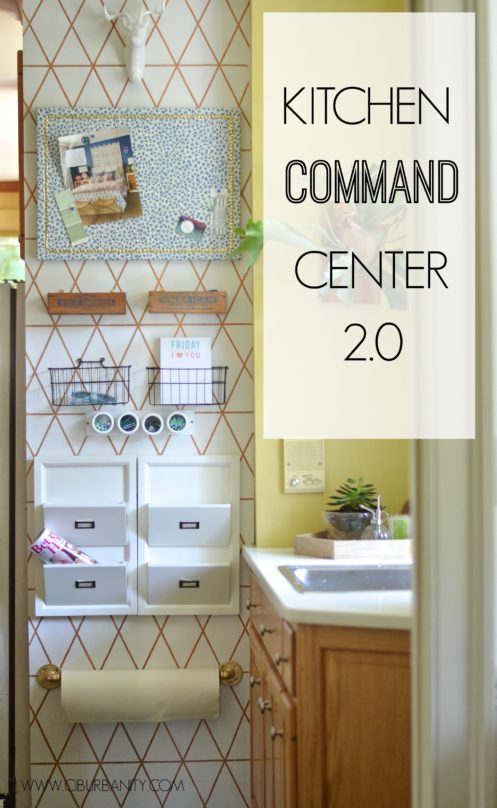 At Charlotte's House made this amazing kitchen command center and even links her sources in the post. It makes it so easy to duplicate that look!
2. Organized Command Center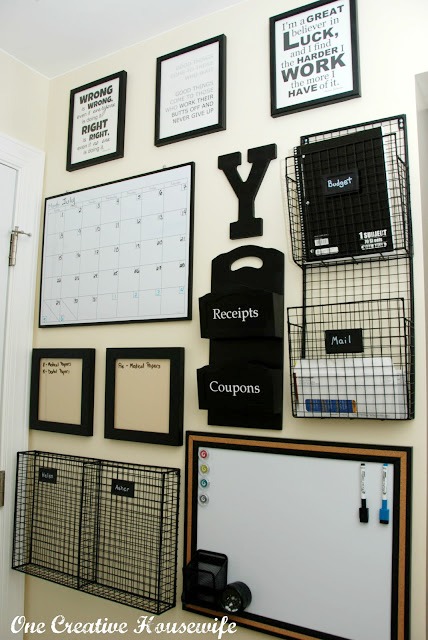 One Creative Housewife has a wonderful post on how she set up this command center.
3. Utilize Unused Spaces For A Command Center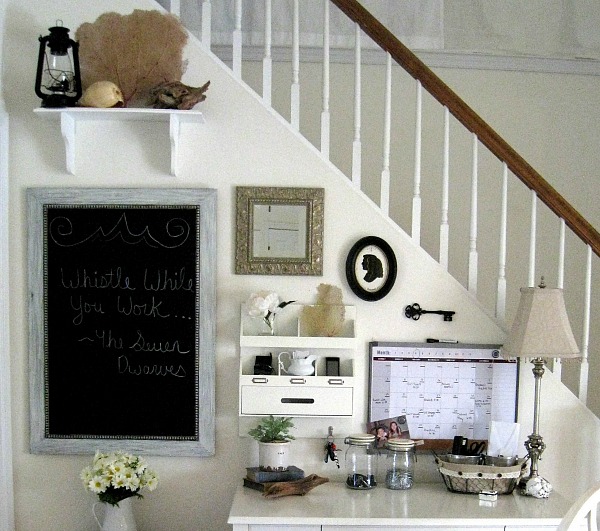 I love this command center from Home Remedies!
4. Corner Command Center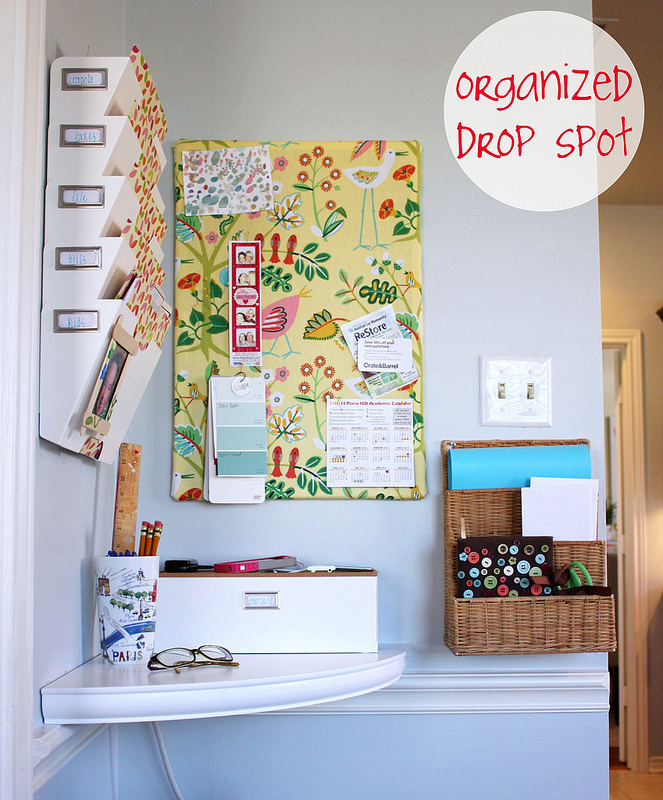 This corner command center by Hi Sugar Plum is great for small spaces.
5. Budget-Friendly Command Center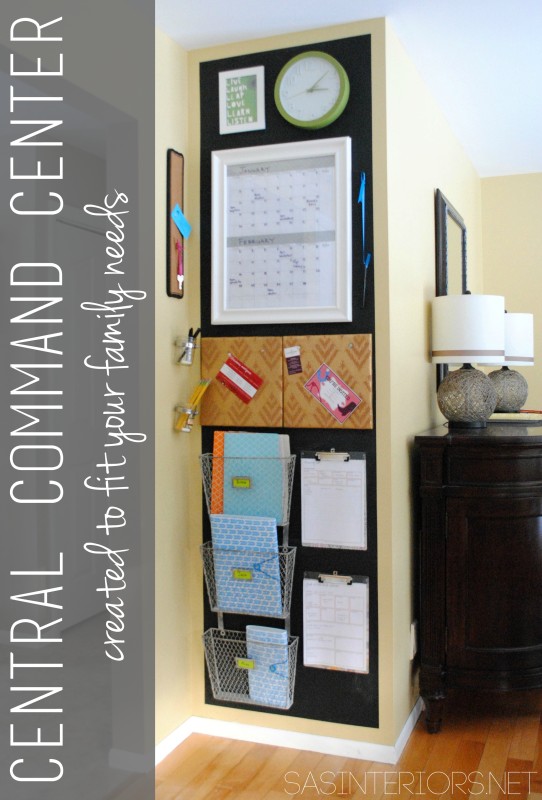 SAS Interiors shows you how to put together this budget-friendly command center.
6. Organization Board Command Center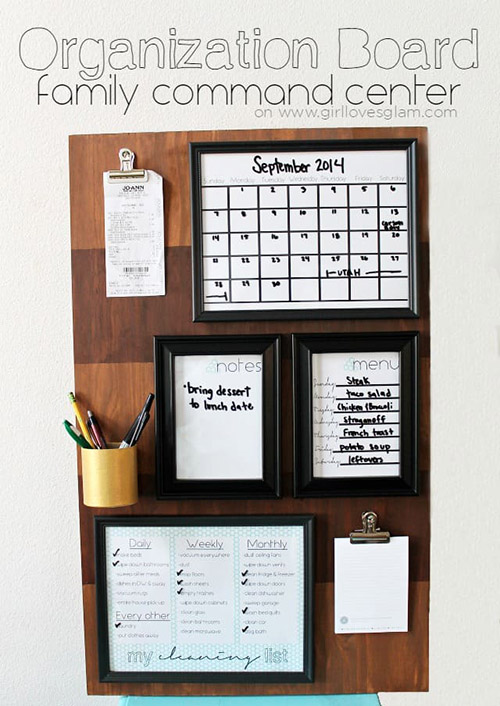 I love this compact DIY organization board command center that Girl Loves Glam made!
7. Kitchen Command Center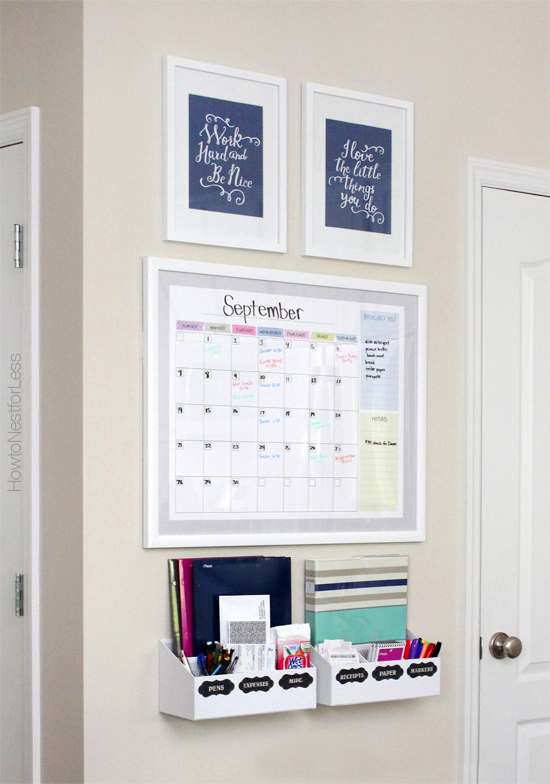 This well-designed command center by How To Nest For Less is an excellent example of making the most of a little/awkward space.
8. Giant Command Center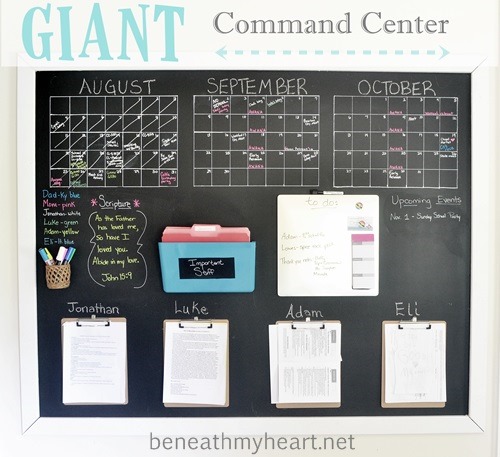 Beneath My Heart created this amazing wall command center!
9. Useful Command Center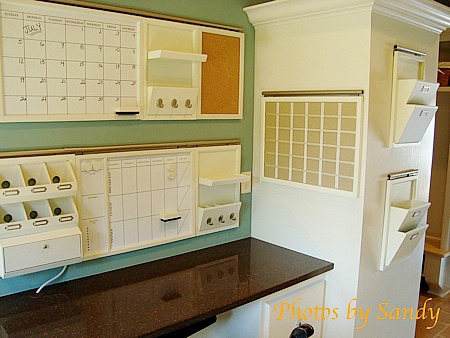 This one is amazing, isn't it! I'm pretty sure most, if not all, are part of the Pottery Barn home office line since I used to have a few of these pieces (and of course got rid of them during a decluttering phase- could kick myself now!). Head on over to Organize with Sandy to take a closer look at this command center!
10. Wall Command Center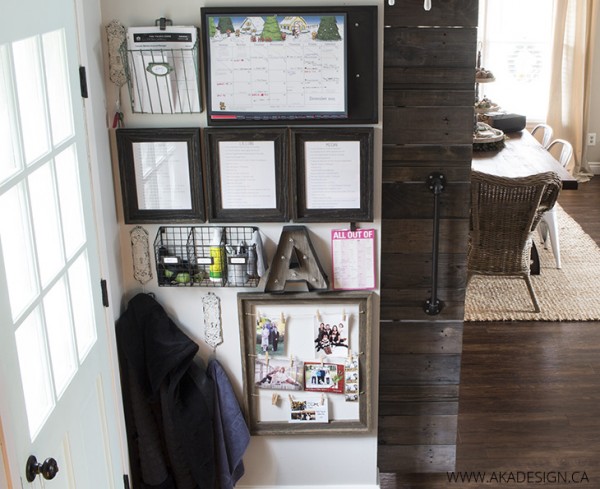 Home Made Lovely did a fantastic job organizing everything in a wall command center that is right inside the door. Such a great idea!
Do you already have a family command center?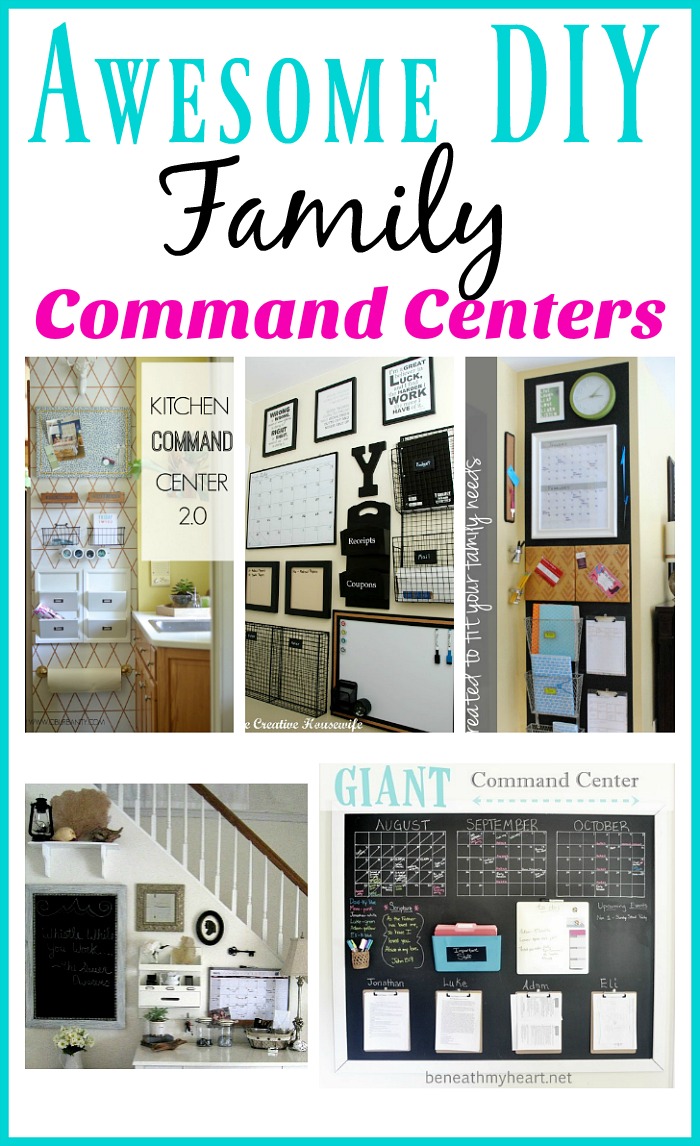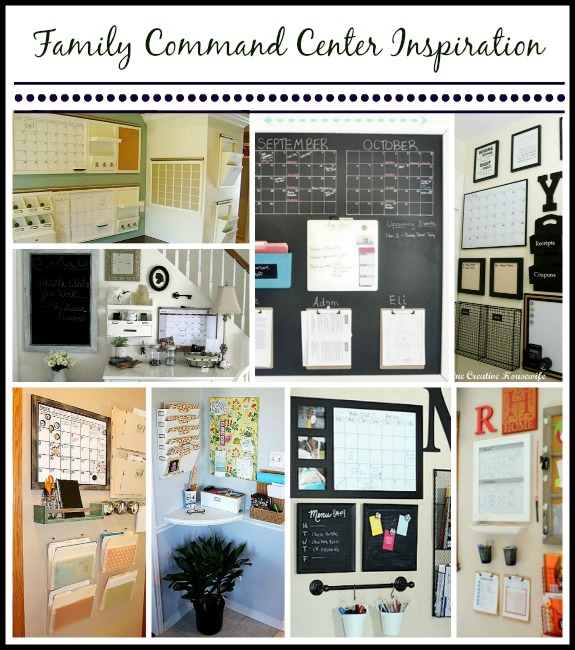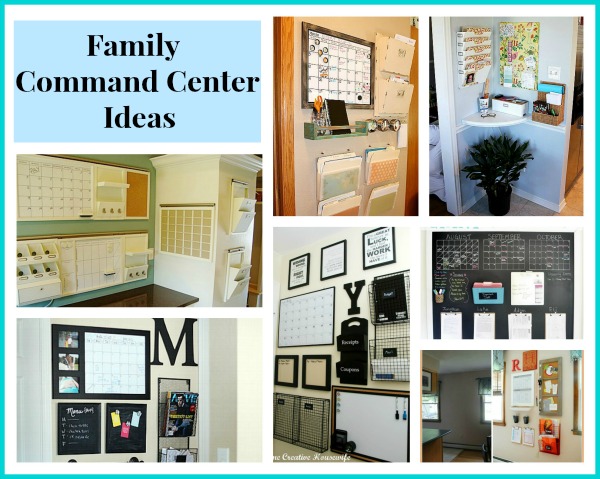 You might also like: 10 Pretty Ways To Organize With Baskets