The Best Free Garden Planner Printables.
Whether you consider yourself an old pro in the gardening department or you are just starting to get your feet wet, planning a garden can be tricky. Sometimes it seems like the actual gardening (planting, tending, harvesting) is a totally separate skill from garden planning! But not to worry, garden planning is only difficult if you try to do it on a blank sheet of paper. Use some of these 10 Free Printable Garden Planners and you'll find the experience to be very easy!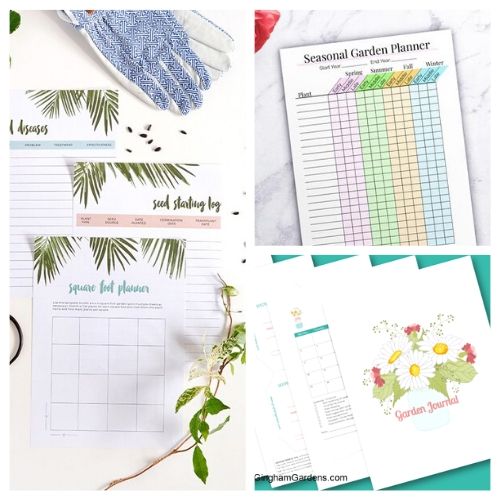 Disclosure: This post may contain affiliate links to Amazon and/or Etsy, which means that I may earn a small commission from some of the links in this post. Please see our Disclosure Page for more information.
I can't get enough of garden-fresh fruits and vegetables. They are just so much more delicious, juicy, and amazing when they are grown at home. The food that you buy at the store can be great too, but it's never going to be as good as what you can grow in your garden. My favorites are plump fresh tomatoes, watermelon, and cucumbers!
And if you're more into flower gardening, many of these free printable garden planners can be used for that, too! Take a look below at all the handy garden planners you can print out!
10 Free Printable Garden Planners
I can't wait for you to print off your free garden planners. Without a garden planner, it can be a little overwhelming to keep everything in order. Using a planner will save you valuable time and keep you prepared for what's to come. Take a look at these tips to get started:
Start seeds inside your home. Seeds are super cheap, so starting seeds indoors is a wonderful way to know what you are going to grow.
Get supplies in order. You will need some necessary supplies for gardening, such as a  pair of gardening gloves, a garden hoe, water hose or can, mulch, and soil. It's easier for you if you have them before you begin. And if you know how much/what you plan to grow, you'll be able to make informed shopping decisions.
Label your plants, so you know exactly what is there. It's very frustrating as your plants begin to grow when you have no idea what kind of plant it is. Trust me, a lot of plants look similar during the early stages and can easily be mixed up! Check out these 11 creative DIY plant markers for some ideas!
Make sure that your plants have adequate water, sunlight, and they aren't overcrowded. If you lack in any of these departments, it could mean trouble for your beloved plants. Luckily, by using a garden planner you can ensure each plant will be placed in the perfect location for it to thrive!
1. Square Foot Garden Planter Printable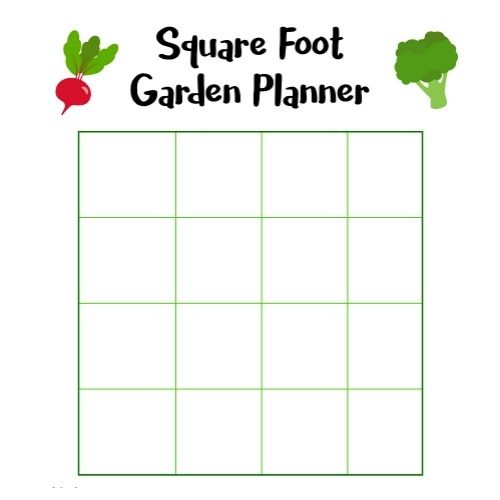 Our no-fuss free printable square foot garden planner is perfect for getting everything in order. It's easy to use, and you can arrange your garden based on the square footage you have available.
2. Printable Garden Planter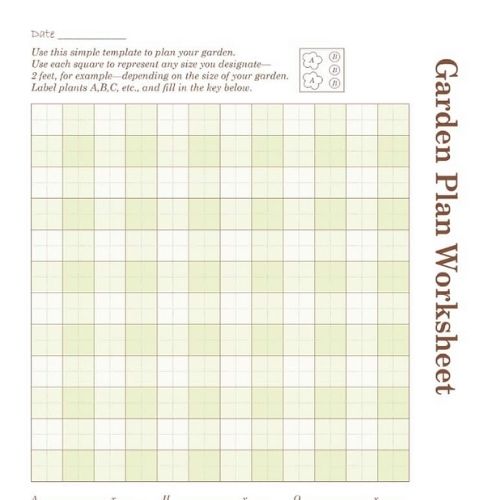 My Frugal Home created a lovely garden plan worksheet to help you through planning everything. They add theirs to a binder to keep it organized and easy to keep track of.
3. Free Printable Garden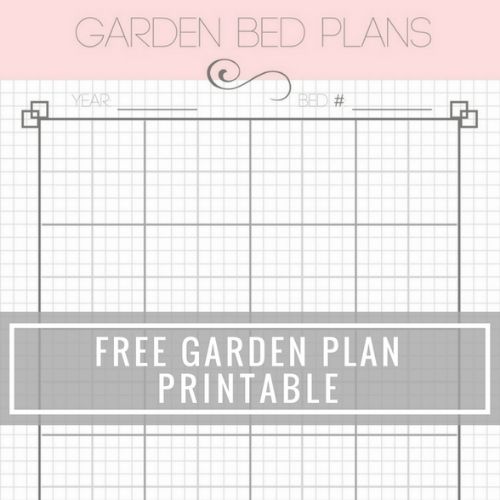 From The Family With Love takes the guesswork out of planning a garden with this fantastic and easy-to-use garden planner.
4. 3 Free Garden Planner Printables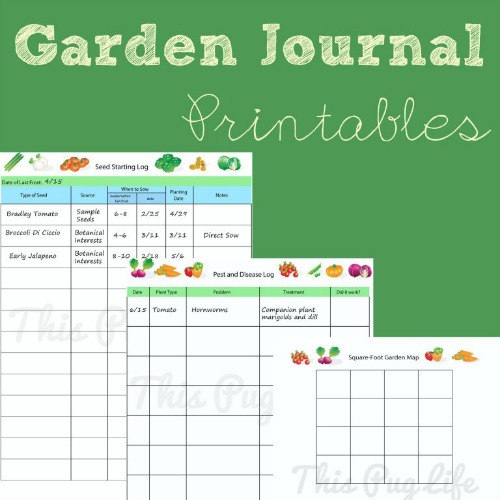 The Pug Life has generously made her seed staring log, square foot garden map, and pest and disease log garden planners available for free! They're a must have in any garden planning binder!
5. Free Garden Journal & Planner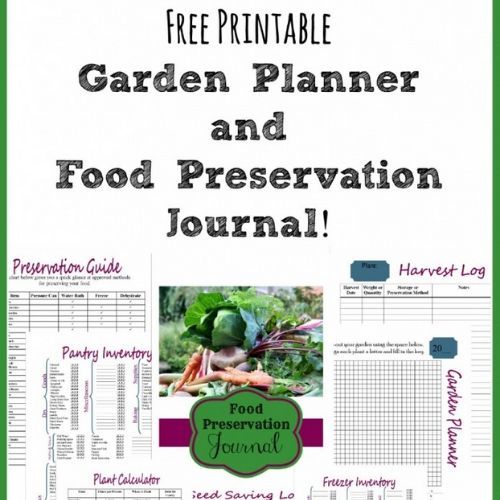 This set of free garden printables comes with tons of information from Mom Needs To Know. You'll be so glad you took the time to plan ahead for your garden!
6. Printable Garden Planner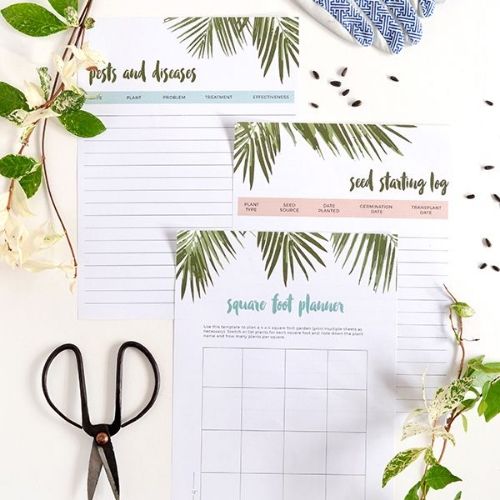 Curbly made this beautiful garden planner that has everything you need to grow your own fruits and veggies. Gardening can be such a fun and relaxing thing to do too! It helps when you have this guide to make things easier.
7. Lovely Free Gardening Printables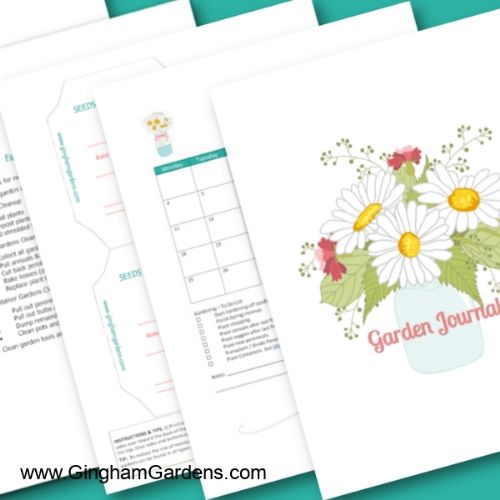 Get your garden planned in style with these free printables from Gingham Gardens. They are well-designed and easy to use!
8. Planning Your Garden Guide
Imagine growing big huge tomatoes and flavorful peppers. It is so easy to do with this free printable garden planner from A Virtuous Woman.
9. Free Printable Seasonal Garden Planner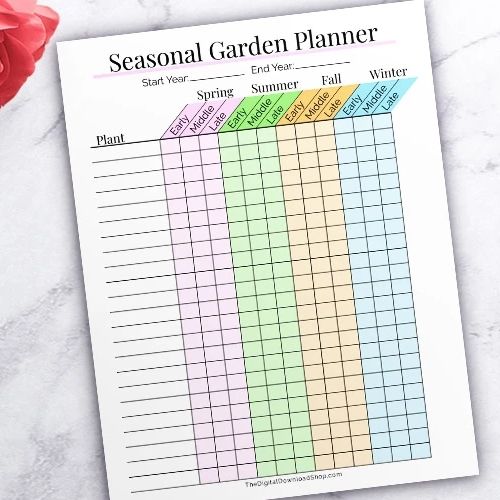 Depending on where you live and what your climate is like, you will need to pay attention to what your growing seasons are. This free printable seasonal garden planner helps you figure it all out so you can plan the year. The Digital Download Shop created it perfectly!
10. Seed Starting Journal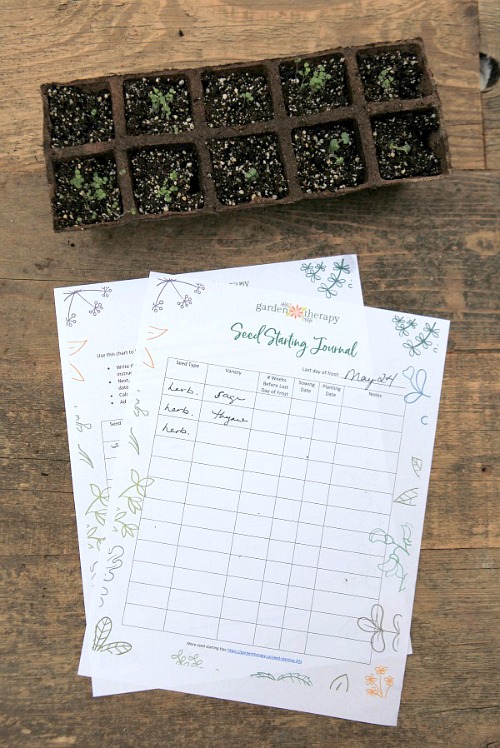 Seed starting is easiest when you can track things like how many seeds you planted and your frost dates. Get Garden Therapy's free printable seed starting journal for an easy time starting your seeds!
What are you planning to grow in your garden?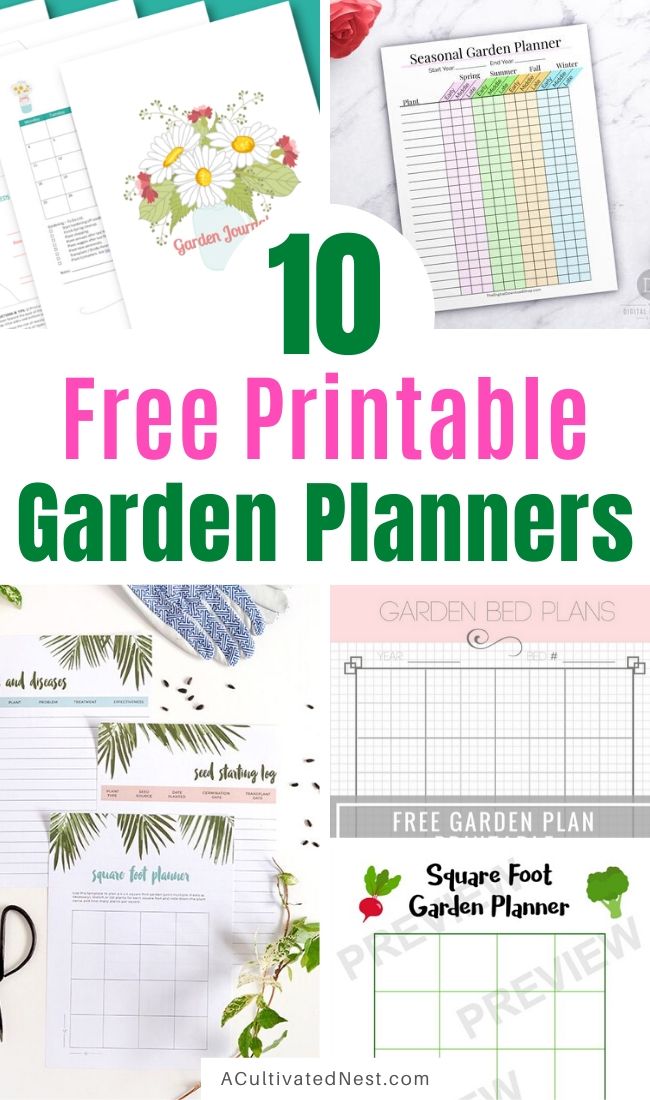 You might also be interested in: Online Vegetable Garden Planners