Figuring out what you're going to grow, where and how much space to put in between vegetables can be a daunting task even for experienced gardeners. Every year I draw out my garden plan on a sheet of graph paper. This year I'm trying something new to help me plan my vegetable garden – online garden planners!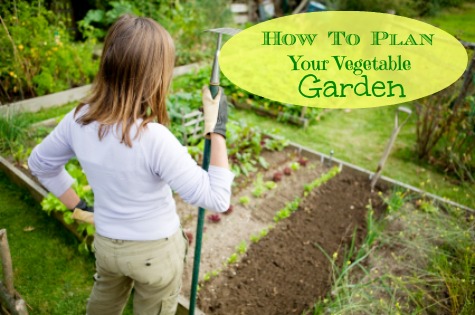 Creating A Garden Plan
As I discussed in Gardening 101- The Basic of Planning Your Vegetable Garden,  the first thing you need to do is find a good site for your garden. Once you have a chosen where you're going to put your vegetable garden, you can then move on to layout and picking what you're going to grow. These online garden planners help you figure out how to layout your vegetable garden and offer helpful tips on when to plant, what to plant and how to space what you plant.
Disclosure: This post may contain affiliate links to Amazon and/or Etsy, which means that I may earn a small commission from some of the links in this post. Please see our Disclosure Page for more information.
This website provides you with  a custom garden plan.. You have to sign up with an email and then you get to name your garden. You also input your zip code and how many people your garden is supposed to feed. Then you pick raised beds, in the ground or containers. Select your plants and it creates a garden plan. It will arrange the plants for you if you want or you can do it yourself with a drag and drop feature. It also  gives weekly to-dos by email or your online journal.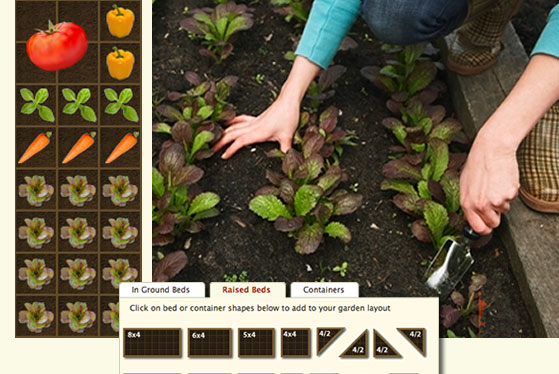 There are many features that I like about this site like the weekly reminders, that you can choose containers (!)  and that it gives you an estimate of your different growing seasons based on historical data. It has an extensive list of vegetables. For example I'm growing peanuts this year and it had 8 varieties to choose from. But I'm also growing cotton and that was not on the list.
This interactive vegetable garden planner lets you draw out your vegetable garden with drop and drag feature. It has over 130 common vegetables, herbs and fruit for you to  add to your planner. It is free for 30 days and doesn't require a credit card to begin with. You do have to sign up with an email address.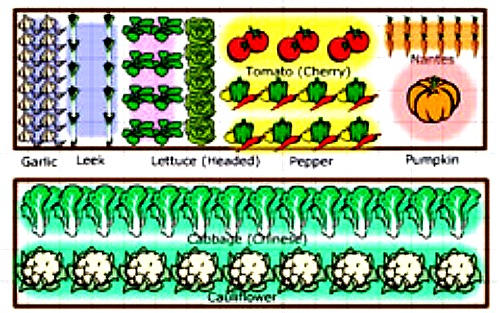 What I liked about this one is that it has short informative videos on Square Foot Gardening & Succession Planting. Once you pick your plants, it gives you their spacing and when to plant them based on your location.
This website has already made up vegetable garden plans like the All American (example down below) or the High Yield which all come with a shopping list, planting guides and layout.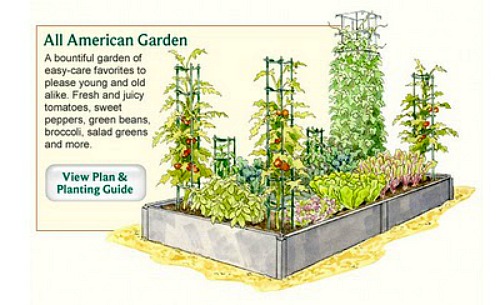 Or you can use Design Your Row or Bed option by dropping and dragging your vegetables for a custom plan.
This is the easiest and most user friendly of the three online garden planners but only has just the most common types of vegetables available for adding to your planner.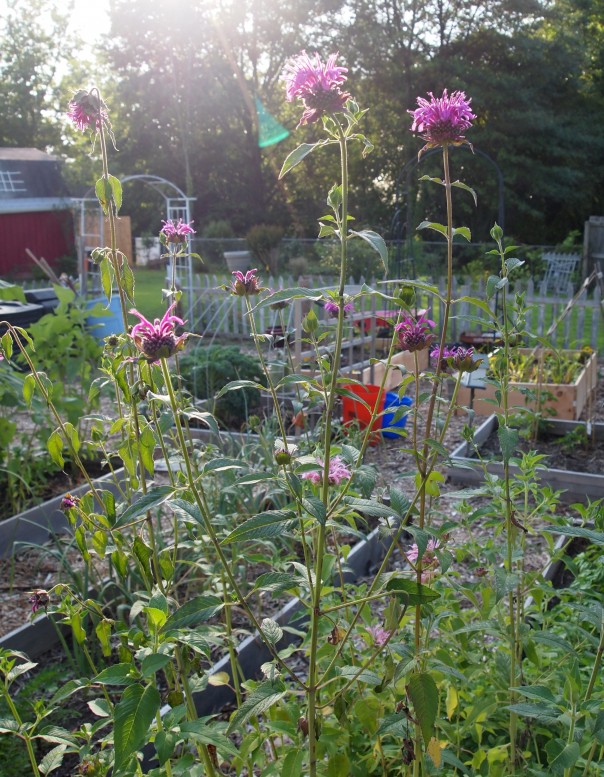 There are a few more online garden planners available but these are the first three that I've tried.
I hope you'll try one of these online vegetable garden planning tools to help you create a beautiful and productive garden this year.
So what do you think? Are you old school paper and pencil or are you going to embrace garden technology this year when planning your vegetable garden?
Please check out my Gardening 101 Series for more gardening tips