Well this house is finally coming together!  For those of you that are new here – we sold our house last October, downsized and are living in a rental. I have my fireplace mantel to share with you today. I made a really lovely winter pom pom wreath and my husband made me a reclaimed wood, I guess you could call it wall art? Take a look!
Disclosure: This post may contain affiliate links to Amazon and/or Etsy, which means that I may earn a small commission from some of the links in this post. Please see our Disclosure Page for more information.
I planned on putting it in the living room above the fireplace so I used white and gray yarn because the room is white, gray, aqua and red.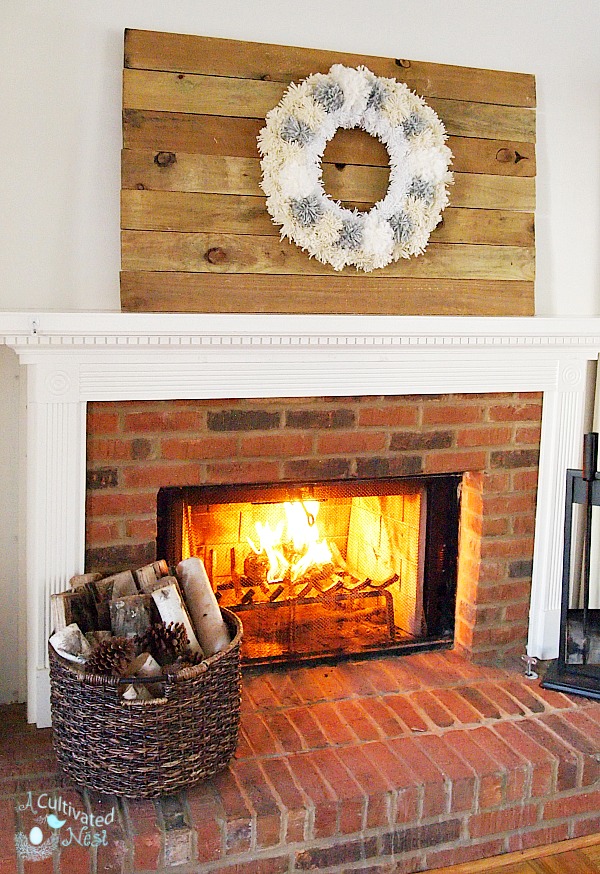 My husband made me this wood wall art piece. Originally he was going to use wood from pallets but we couldn't find any pallets! So he bought some thin privacy fence pickets and used those instead. I think he spent around $10 and we still have the ends of the pickets that we can use for another project.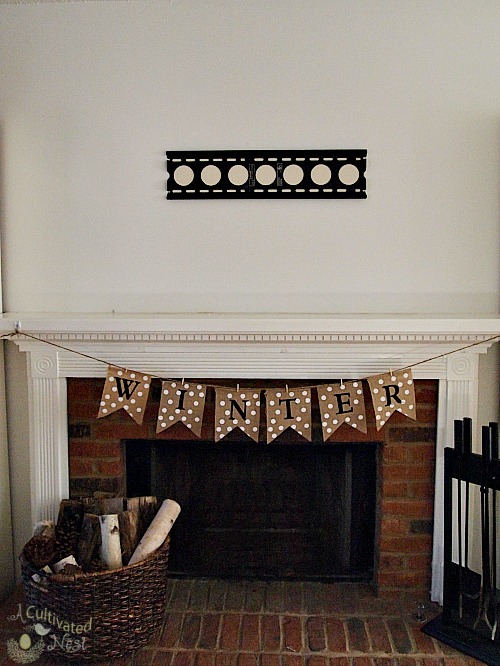 We needed to find a way to cover up this TV mount in a way that would let me hang stuff off it or have it be the backdrop that wasn't permanent.  So we came up with the idea of that wood piece!
Here's how I made the wreath. This wreath is so easy anyone could do it! It is time consuming depending on the size of your wreath form. Mine is rather large so even my husband helped make pom poms!
DIY Pom Pom Wreath
Materials:
Wreath form (mine is styrofoam, straw would also be easy to work with but leave the plastic on)
Several skein of yarn (how many depends on your wreath size)
hot glue gun (push pins or floral pins if you didn't want to glue your pom poms)
Directions:
1. I had to spray paint my wreath form because the only one I had was green and I used light colored yarn. If I had a straw wreath form I wouldn't have bothered. So depending on the color combination of pom poms you would like to use, you may have to cover your wreath form with some ribbon, strips of drop cloth, burlap etc. The pom poms are very close together so it really just depends on your color scheme. Basically, you don't want the color of the wreath form to show through.
2. Make your pom poms. There are many ways to make these. You can use a pom pom maker or you can use another method. Here's a link to a post where I show how to make pom poms by using a cardboard template.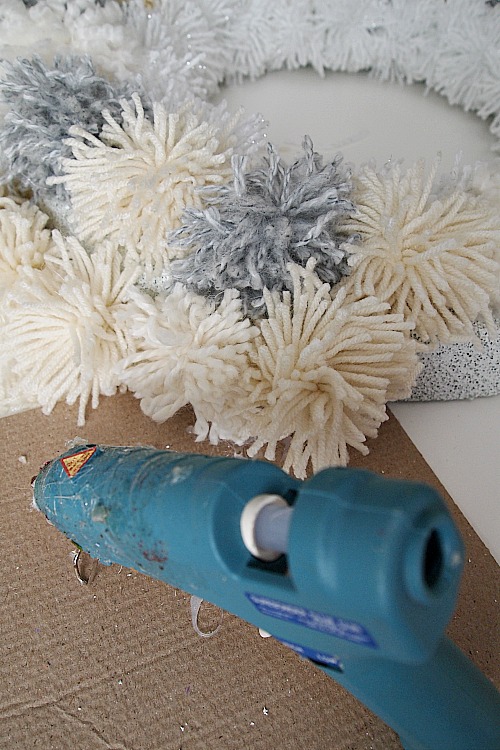 3. After you make a million pom poms…you can start gluing or pinning them to your wreath form. I did the top first (the part that faces out), then I did the inside of the ring and then I did the outside of the ring last.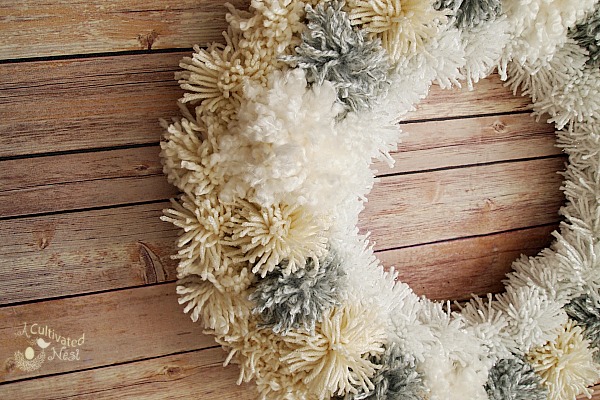 4. Glue and fluff your pom poms as you go until your wreath is covered.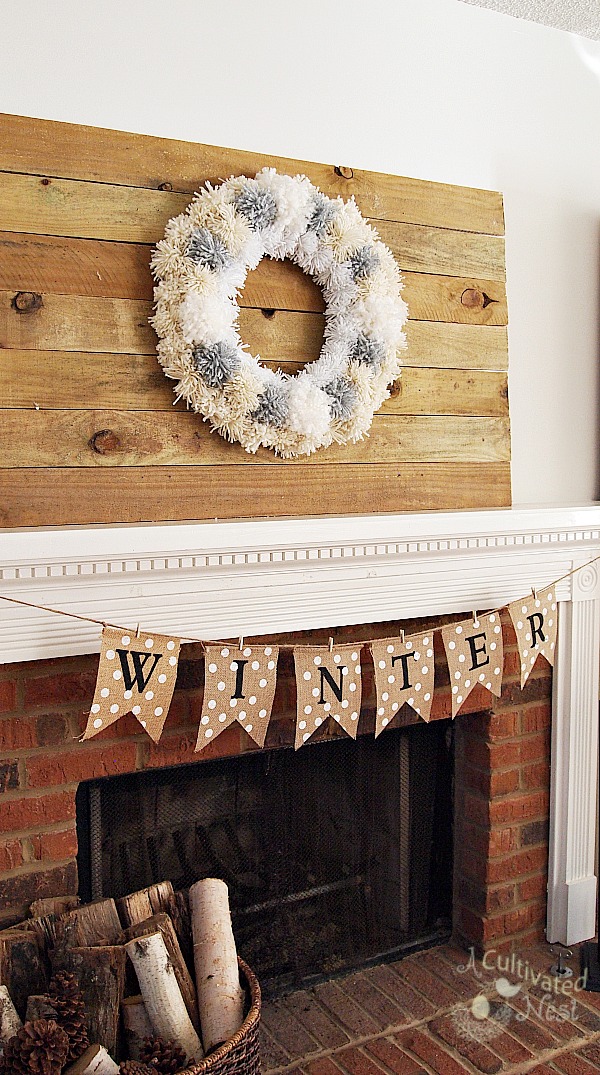 It has been soooo very cold here in Atlanta this year.  But I'm trying to embrace winter!
This yarn wreath with the sweater covered lampshade that I made, the sweater pillows I have scattered around, lots of woolly throws and some other accessories I've used…all those things have added up to one cozy living room!