When it comes to homemade gifts, there are few things as nice and useful as a beautiful scented candle! Who doesn't love to burn candles? Since it's so easy to make your own candles,  I have so many candles now that you could say I have quite a "collection"! Besides being given as a gift, they can be used in your decor to create beautiful centerpieces or vignettes. A few days ago I was looking for more inspiration for a future candle project and I found some beautiful DIY Candle Tutorials that I can't wait to share with you. Best of all, these projects are very easy and inexpensive to make (especially if you make more than just one candle)!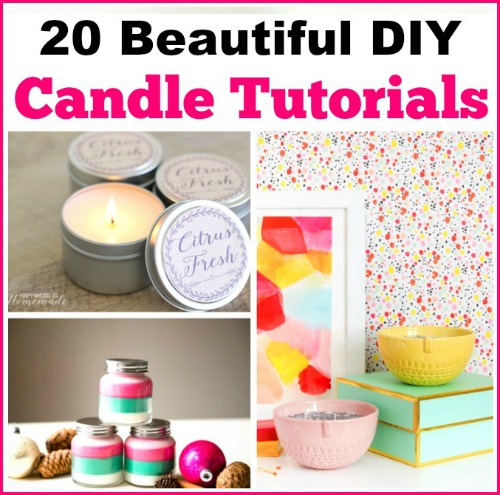 Disclosure: This post may contain affiliate links to Amazon and/or Etsy, which means that I may earn a small commission from some of the links in this post. Please see our Disclosure Page for more information.
Check out the DIY candle tutorials below and start making some homemade candles for your family and friends. Remember that candles are very easy to customize. You can change out scents and coloring as well as how you decorate the jar.
20 DIY Candle Tutorials
Give candle making a try if your go to gift is usually some sort of tasty food. Food isn't a great gift for everyone, and a homemade candle may just be the perfect thing!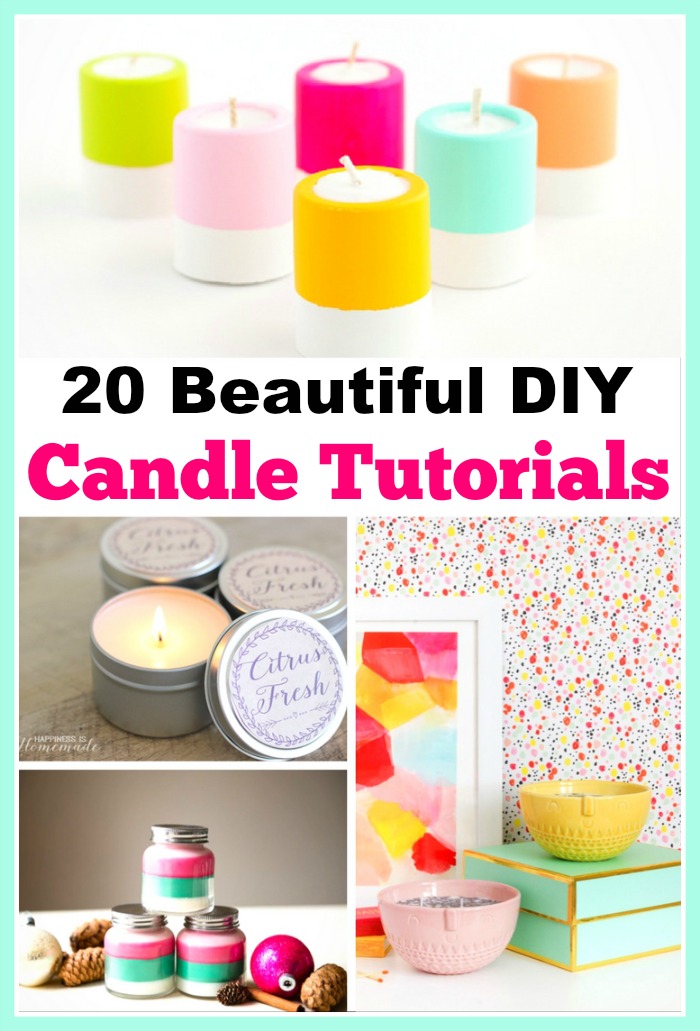 This post contains affiliate links to Amazon. Please see our Disclosure Page for more information.
You May Also Be Interested In: 10 Beautiful Ways To Wrap With Brown Paper