Insanely Delicious Lemon Baked Treats.
Spring and summer months at our house mean lots and lots of yummy LEMON recipes! They are so tangy and add zest to everything you add them to. Honestly, if you put something lemon flavored in front of me, you can pretty much bet on it that I am going to devour every crumb. I can't help it; it's one of the best flavors there is, if you ask me! That's why I am super excited to share these 20 Incredible Lemon Dessert Recipes with you!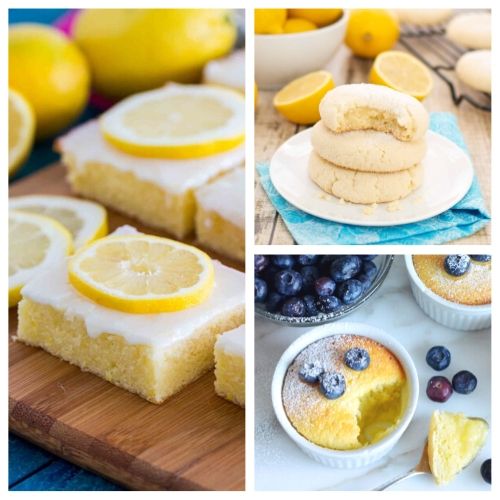 Disclosure: This post may contain affiliate links to Amazon and/or Etsy, which means that I may earn a small commission from some of the links in this post. Please see our Disclosure Page for more information.
Whether you are munching on some lemon-flavored cookies, a lemon cake, or even a quick bread that is lemon flavored, it's impossible not to have a good day if you have a lemon treat to enjoy. Lemons are so bright, cheery, and fragrant. So if you want to cheer up a neighbor or brighten someone's day, give them a delightful lemon dessert, and they are bound to appreciate it.
20 Incredible Lemon Dessert Recipes
Bright, vibrant lemons are a fantastic ingredient to add to all your favorite recipes. Each one of the recipes we have compiled for you has their own set of directions, but I wanted to give you some tips and information about this zesty fruit:
When choosing lemons, look for them to be shiny and have a sheen on their skin. Ripe and good lemons should seem heavy when you lift them up for their size. That means they have lots and lots of good juices in them. If you notice a lot of green spots, they aren't ripe enough, so go to the next one.
Keep lemons out of the sunlight to store them. On average, lemons will last around one week on your counter as long as they are away from sun and heat.
You can store lemons in the refrigerator or freezer to make them last longer. When kept cold in the refrigerator, lemons will last 2 or even 3 weeks. You can even freeze them for several months if they are kept in an airtight bag or container.
There's nothing like fresh. While you can buy commercially prepared lemon juice and minced lemon zest, they don't even come close to the wonderful flavors you'll get from using real lemons. So before you get started with these delicious lemon dessert recipes, make sure you have a good citrus juicer and zester on hand!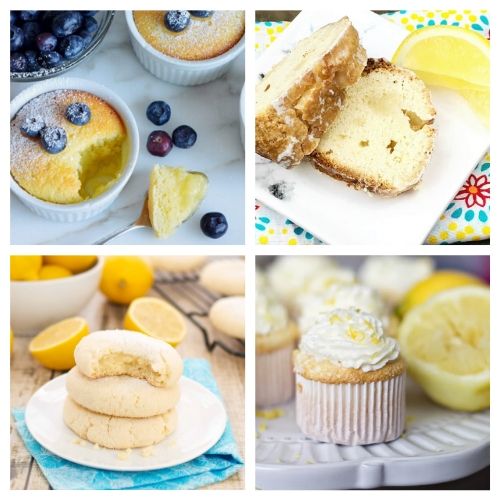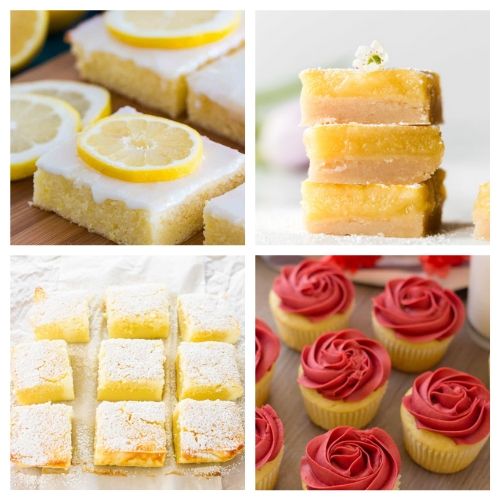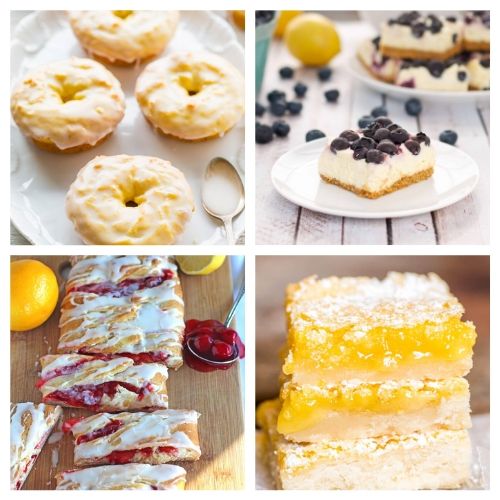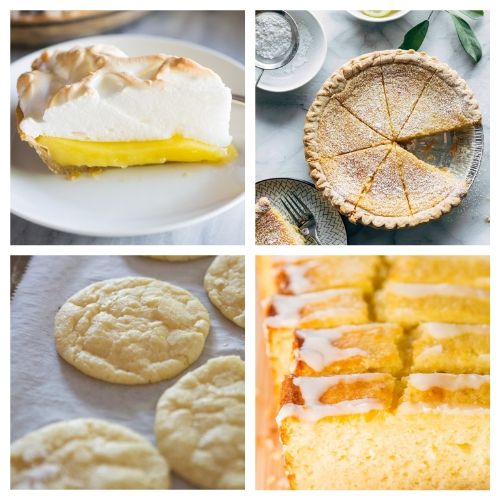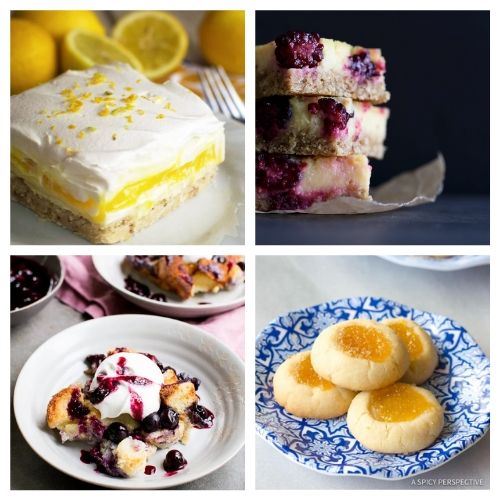 What is your favorite way to eat lemons?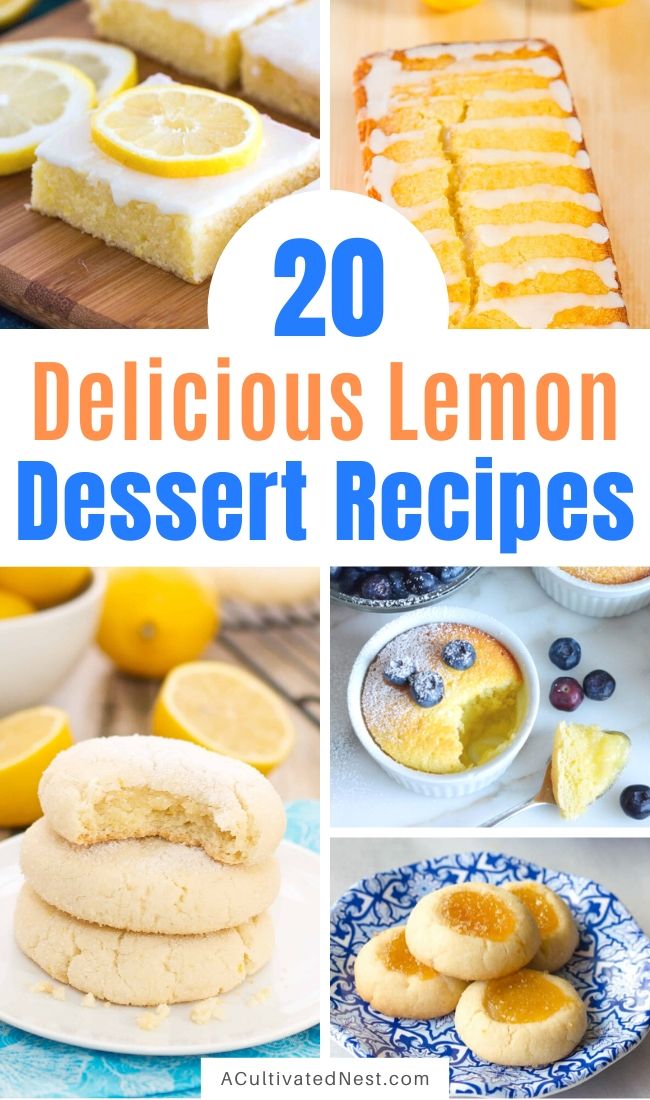 You might also be interested in: 27 Yummy Delightful Fruit Recipes