28 Delicious Recipes Using Fruit.
If you want something delicious and healthy to snack on, then you need to make something with fruit! Various fruits are in season year round, but there is tons available during the summer, making fruit recipes an easy (and frugal) choice for your summer treats. For inspiration, check out these 28 Yummy Delightful Fruit Recipes!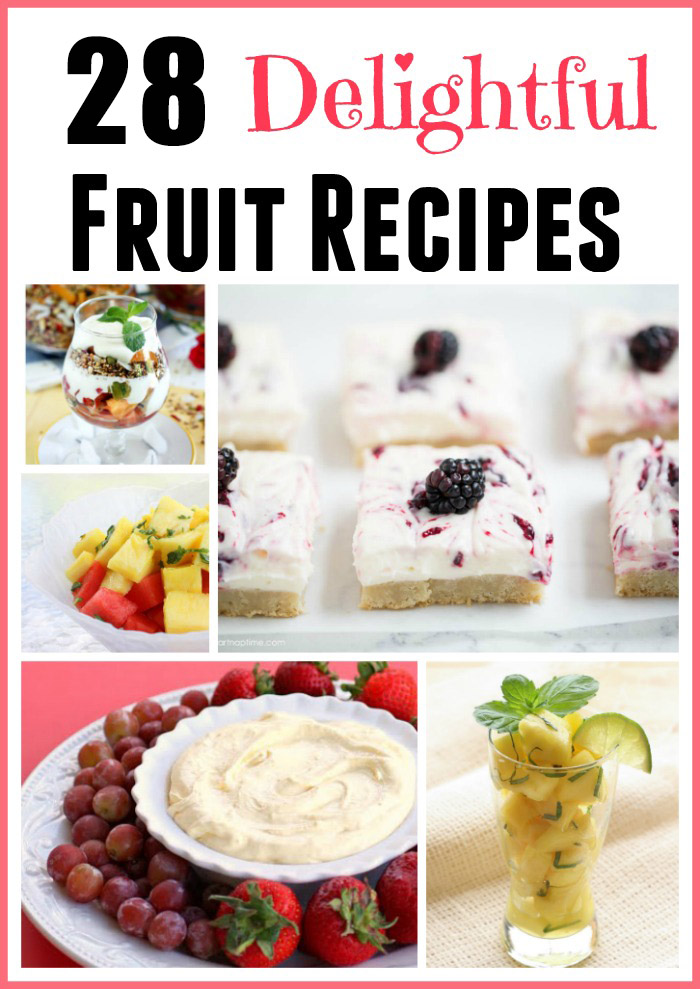 Disclosure: This post may contain affiliate links to Amazon and/or Etsy, which means that I may earn a small commission from some of the links in this post. Please see our Disclosure Page for more information.
Fresh summer fruit is yummy all on its own, but it is also perfect for creating healthy, delicious recipes. So celebrate the season and try one of these mouthwatering fruit recipes!
28 Delightful Fruit Recipes
Fruits aren't just delicious, they're also packed full of vitamins and anti-oxidants. Making them an important part of any diet! But before you jump into making these delicious fruit recipes, make sure to check out these tips:
Pick your fruit carefully. Picking good fruit is a skill. Some fruits should be firm, others soft. For some it's okay if there are spots, on others spots mean the fruit won't be ripe for ages, or could be over-ripe. To learn how to choose the best fruits, check out this great guide to picking the very best of over a dozen different fruits!
Store appropriately. Did you know that some fruits will last longer on the counter than in the fridge? But for some fruits the opposite is true! To find out how to keep your fruit fresh until you're ready to cook with it, check out this guide to fruit storage.
Consider marked down fruit. Most grocery stores have a section where they put marked down fruit that is a little bruised or that only has a day or two left before it's over-ripe. If you're at the store the same day you plan to make your fruit recipe, buy that fruit! As long as it's not too far gone (using the fruit picking guide I linked to above to guide your decision), getting marked down fruit can be a great way to save on something you were going to get anyway.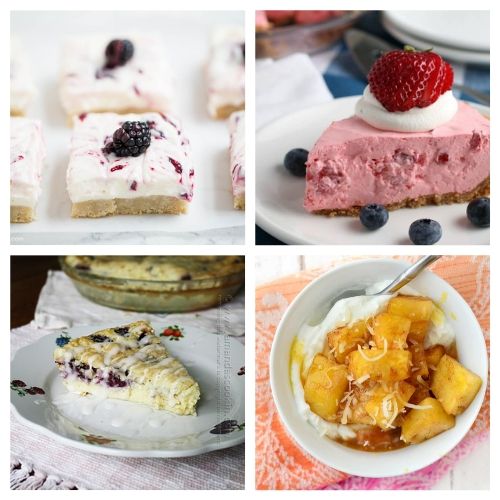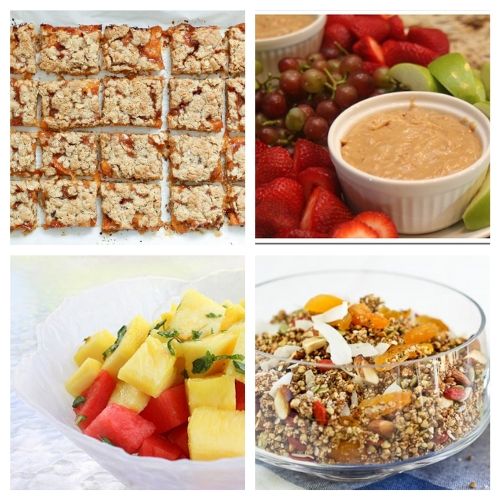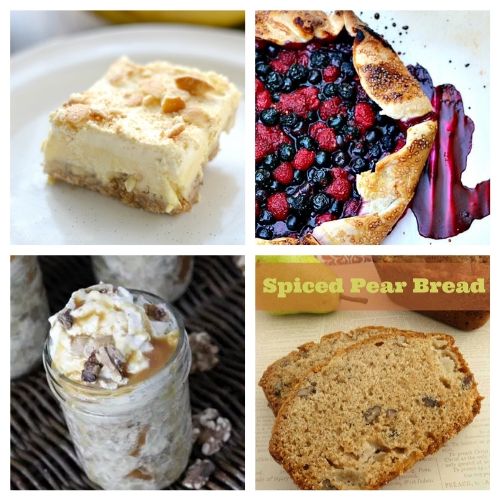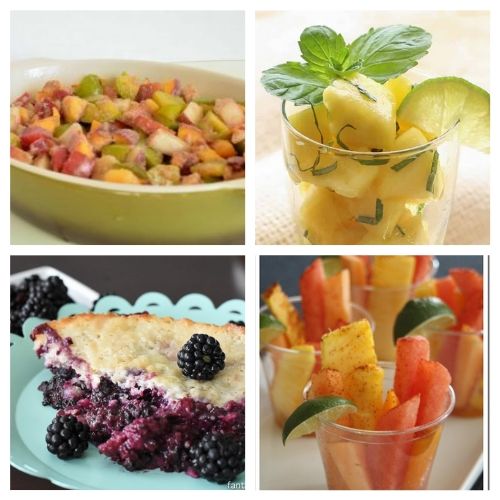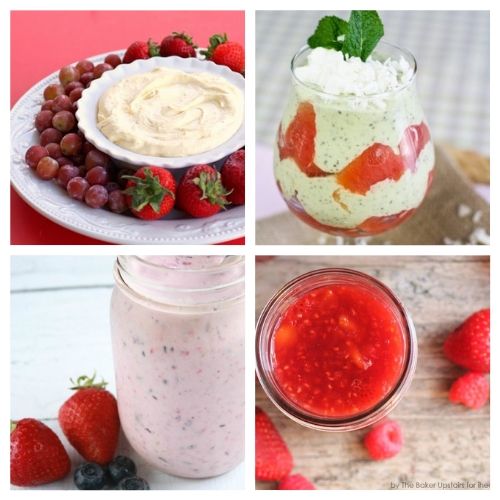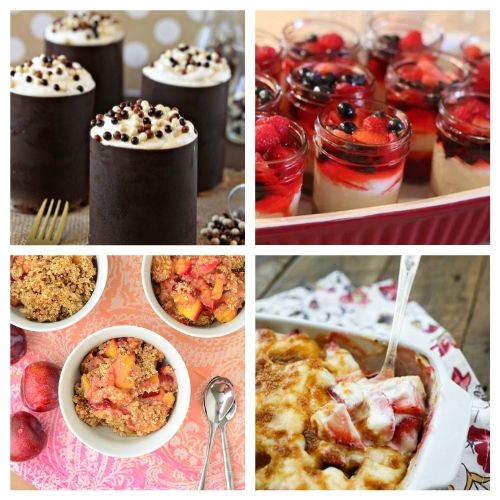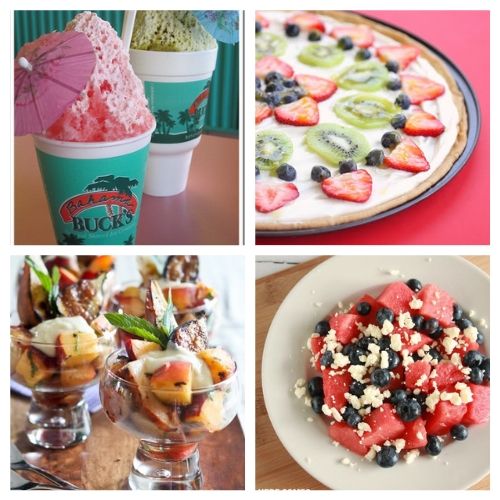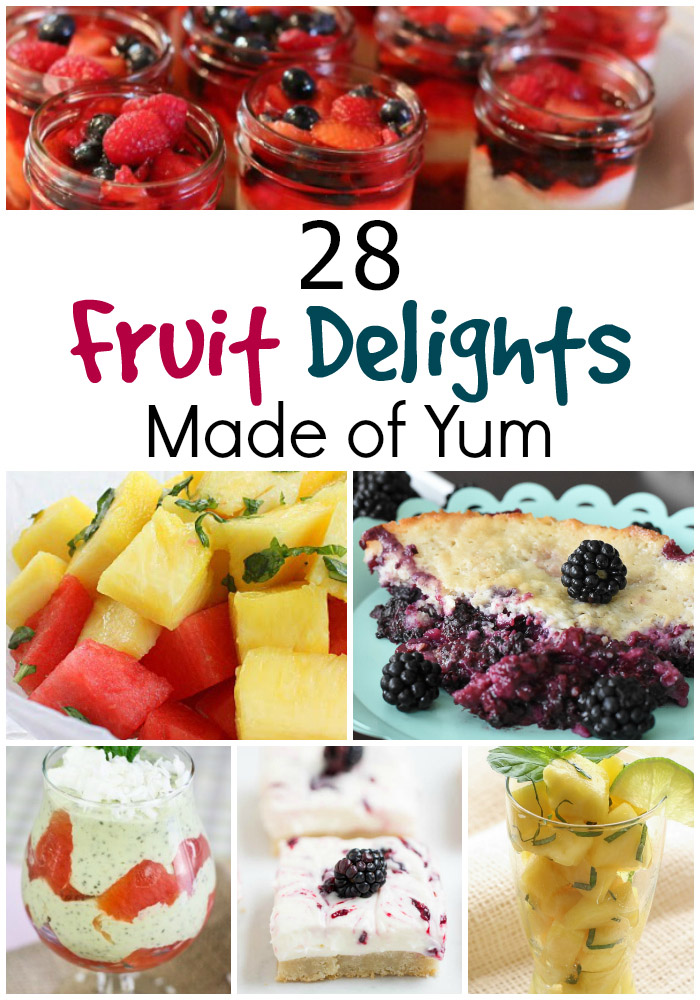 You May Also Be Interested In: 10 Scrumptious No-Bake Desserts