Candles are beautiful, functional and making homemade scented candles is so much easier than you think! These DIY apple scented candles are a quick project that would make a lovely yet inexpensive gift (if you don't want to keep them for yourself).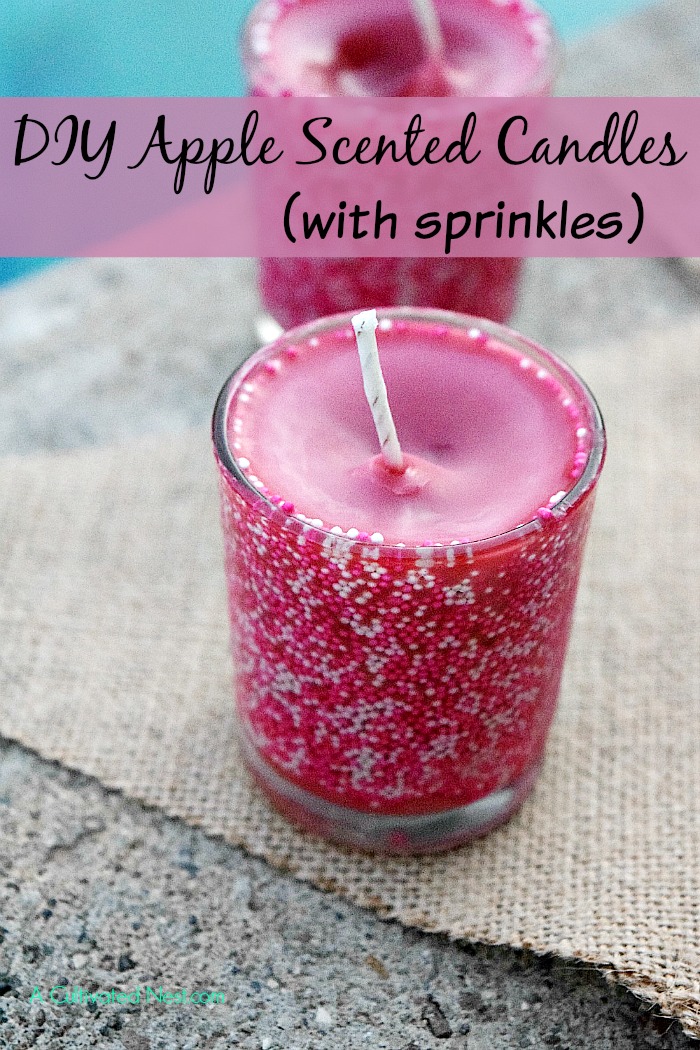 These are so simple to make you that will be hooked and want to make more and more homemade candles!
DIY Baked Apple Scented Candles with Sprinkles
Supplies Needed:
2 Candle Votives
Candle Wax (3 Cups)
Colorful Sprinkles
Tabbed Candle Wicks
Microwave Safe Bowl
Baked Apple Warming Wax Cubes (I got mine at Walmart)
Corn Syrup
Directions:
Please be aware that you are working with very hot objects. So be careful!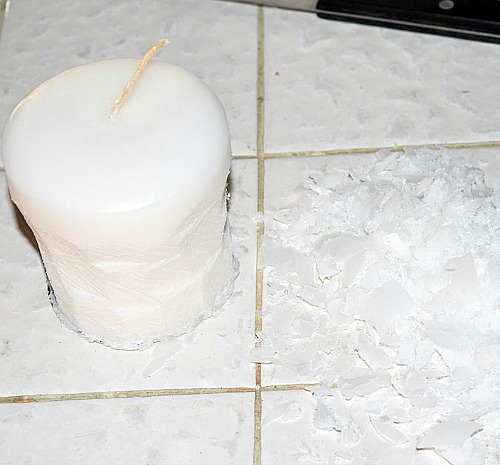 1. You can take an existing candle that you have and start shredding it into flakes using a sharp knife or you can use candle wax flakes (which you can purchase at any craft store).
2. Then take  your glass votives (available at the Dollar Tree and I always see them in thrift stores) and turn them on their side. Pour in about 2 Tbsp of corn syrup. Use a paint brush or your finger to spread the  syrup around to cover all edges. This is what will get the sprinkles to stick to the votive.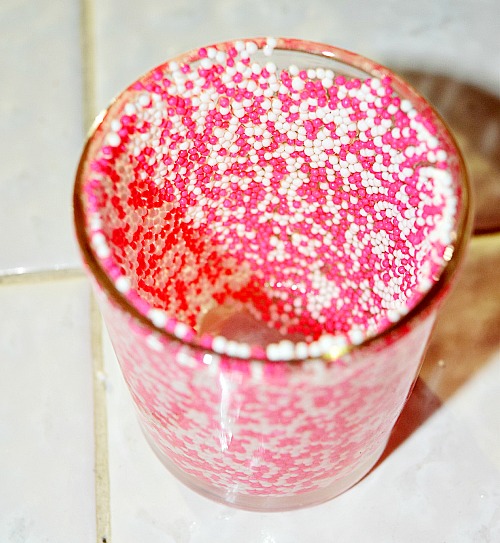 3. Quickly pour in your sprinkles. Cover the top of the votive and shake. You want the side rims of your votive completely coated.
4. Now we need to melt our wax. Put your candle flakes into a microwave safe bowl and add the Baked Apple Scented wax cubes on top.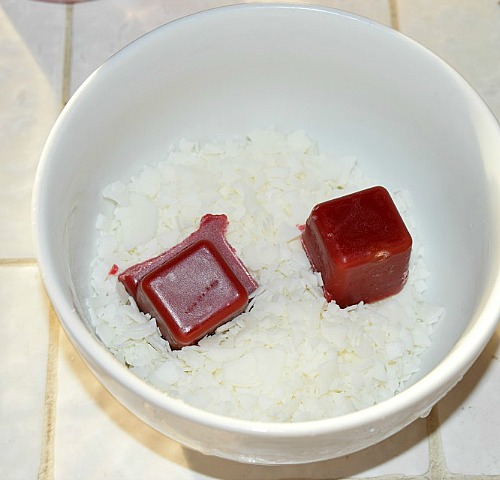 5. Microwave this for about 3 minutes and when melted be sure you remove it from the microwave with pot holders. (The bowl will be very hot)
6. While your wax is melting you can get your candle wick and place a small amount of corn syrup on the bottom and firmly press it into the glass votive in the middle.
7. Quickly pour your candle wax into your votives, focusing on pouring directly in the middle and allow to set for about an hour before using.
8. When your wax has cooled trim your wicks to your desired length (usually about a half inch).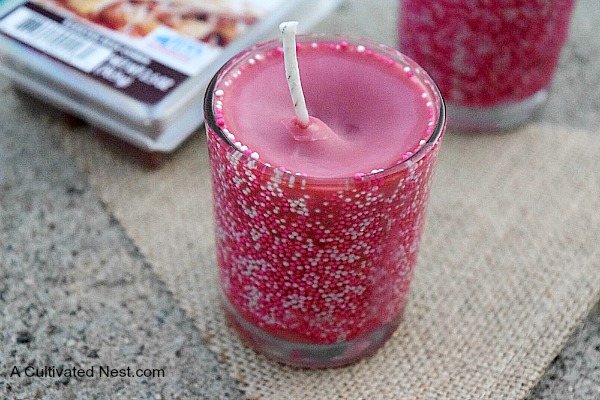 These DIY candles are very easy to customize. Although I used Baked Apple warming wax you could use any scent that your prefer. There are tons of scents to choose from!
This post contains affiliate links to Amazon, which means that I may earn a small commission from some of the links in this post. Please see our Disclosure Page for more information.