I think we can all agree that as time goes on, people's lives seem to become more and more complex and fast-paced. There is so much that needs to be done, so many things vying for our attention, so much changing so fast. If you've ever wished to be able to live in the simpler times (whether you consider that to be hundreds or thousands of years ago), then you may be interested in simple living!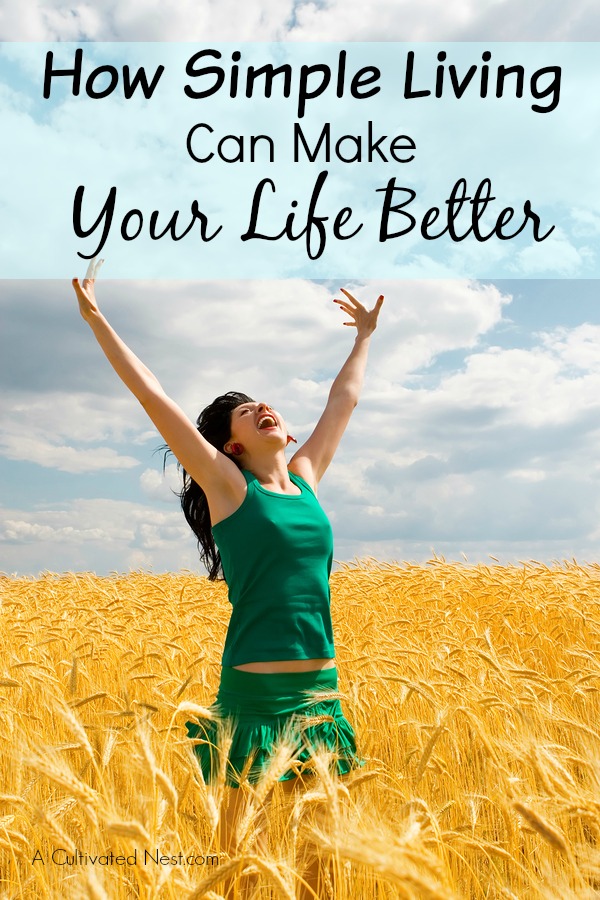 Disclosure: This post may contain affiliate links to Amazon and/or Etsy, which means that I may earn a small commission from some of the links in this post. Please see our Disclosure Page for more information.
If you've never heard of simple living before, it's a pretty broad idea with different definitions for different people. But the gist of it is that you remove things from your life that aren't helping you be you and aren't helping you get where you want to go in life. If you don't like tech, you don't own all the newest gadgets. If you enjoy nature and open spaces, you don't live in a small city apartment. Simple living is part of your every day life and it affects every choice you make.
Simple living first requires that you really figure out who you are. Maybe you think you like techy things and that you really do enjoy owning the newest tablets and smartphones. Or maybe you just feel that way because over the years society and tons of ads have made you believe that that is what you want in life. Maybe you do enjoy the convenience of frozen meals and fast food, or maybe you just wish you had the time to make all your meals from scratch. Spend some time thinking about it, and decide who you really are and what you really want.
How Simple Living Can Make Your Life Better:
Once you've decided to start living simply, you'll find that simple living provides many ways to make your life better, including the following:
1. Less stress
Simple living can lead to less stress in a variety of ways. Living simply tends to lead to a cut in expenses, which leads to more money in your savings (or more money to help pay off debt faster). That means less financial stress. Simple living is also less stressful because you don't feel like you constantly have to keep up with everything in the world. You can slow down and enjoy your life more.
2. Less want
In the beginning, you may miss your things, or wish you could buy the newest gadget/car/whatever. But over time, these feelings start to fade, and you realize that you truly don't want those things anymore. And if you don't want things, you become content with your life as it is, which is essential to being present and happy in the now.
3. More options
Maybe simple living will free up enough money for you to travel more often. Or it'll allow you to change to a job with better hours, or one that is closer to your interests, regardless of the fact that it pays less. Or maybe simple living will free up enough time for you to explore your interests, or to spend more time with family.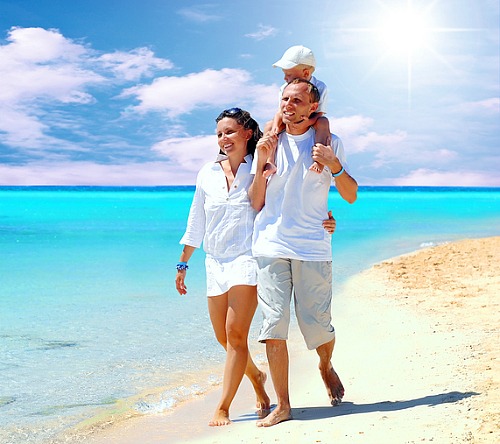 4. More health
Simple living often includes making things yourself in order to save money and to become less dependent on stores. Homemade foods, cleaning products, and beauty products tend to be healthier because you get to choose what you want in them. And you're likely not going to choose any of the weird chemicals found in commercial foods and products. Simple living may also include using your car less, and biking or walking more, leading to more daily exercise.
5. More space
You may wind up moving to a smaller home as part of simplifying your life. But you'll also most likely donate/sell the many things you realized you don't really need. As a result, though you're living in smaller square footage, your rooms will be less full, giving you a sense of more space. And the fewer things your eyes have to settle on when looking at a room, the more peaceful the room will feel.
Simple living may not be for everyone, but it's definitely worth considering! There are so many benefits in return for giving up a few things. And the good thing is that you can decide what level of simple living is right for you. In the end, it's all about living the life you truly want and being happy!
Do you practice simple living?
You may also be interested in: