20 Helpful Summer Cleaning Checklists.
Summer is the perfect time to declutter and get your home in top shape. Take advantage of the sunlight and warm days to complete all the tasks you didn't get to in the fall and winter. These 20 Summer Cleaning and Decluttering Checklists are just what you need to get motivated!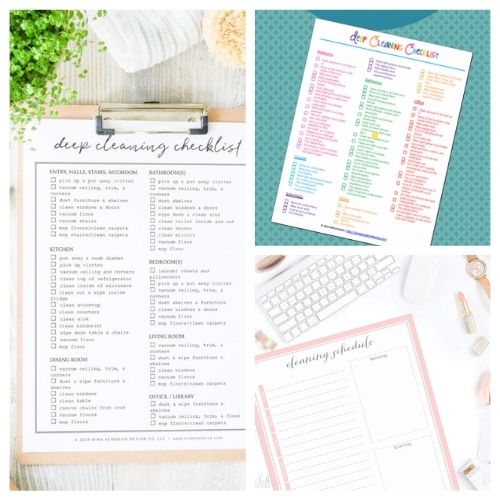 Disclosure: This post may contain affiliate links to Amazon and/or Etsy, which means that I may earn a small commission from some of the links in this post. Please see our Disclosure Page for more information.
I find that having a checklist handy helps me stay focused and be more organized than if I start projects without a plan. If you can relate, I know you are going to love these checklists! Many of them are printable to make using them even easier!
20 Summer Cleaning and Decluttering Checklists
Whether you have kids, grandkids or you are doing these projects yourself, it's easier with a game plan. Take a look at these decluttering and cleaning checklists to get inspired to start cleaning and organizing!
Get the entire family involved. Give everyone tasks that work well for their age and capabilities. It takes some pressure off of you to get everything done, plus it gives them something to be proud of, too.
Gather supplies before you begin. Make sure you have plenty of cleaning supplies, gloves for dirty projects, and other items you need. Having everything ready to go prevents those last-minute trips to the store mid-project.
Host a yard sale, or donate unused items. Summer is the ideal time of year to have a yard sale or declutter your home. Get rid of the stuff that doesn't have a place anymore!
Don't do it all in one day! Spread the workload throughout the season so you don't end up overwhelmed or quitting the project.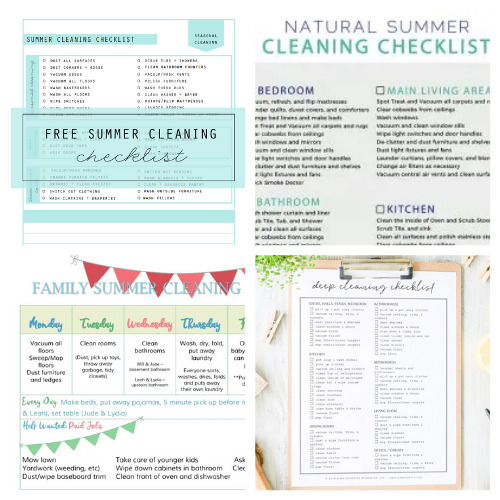 What is your favorite thing to clean? What do you least like cleaning?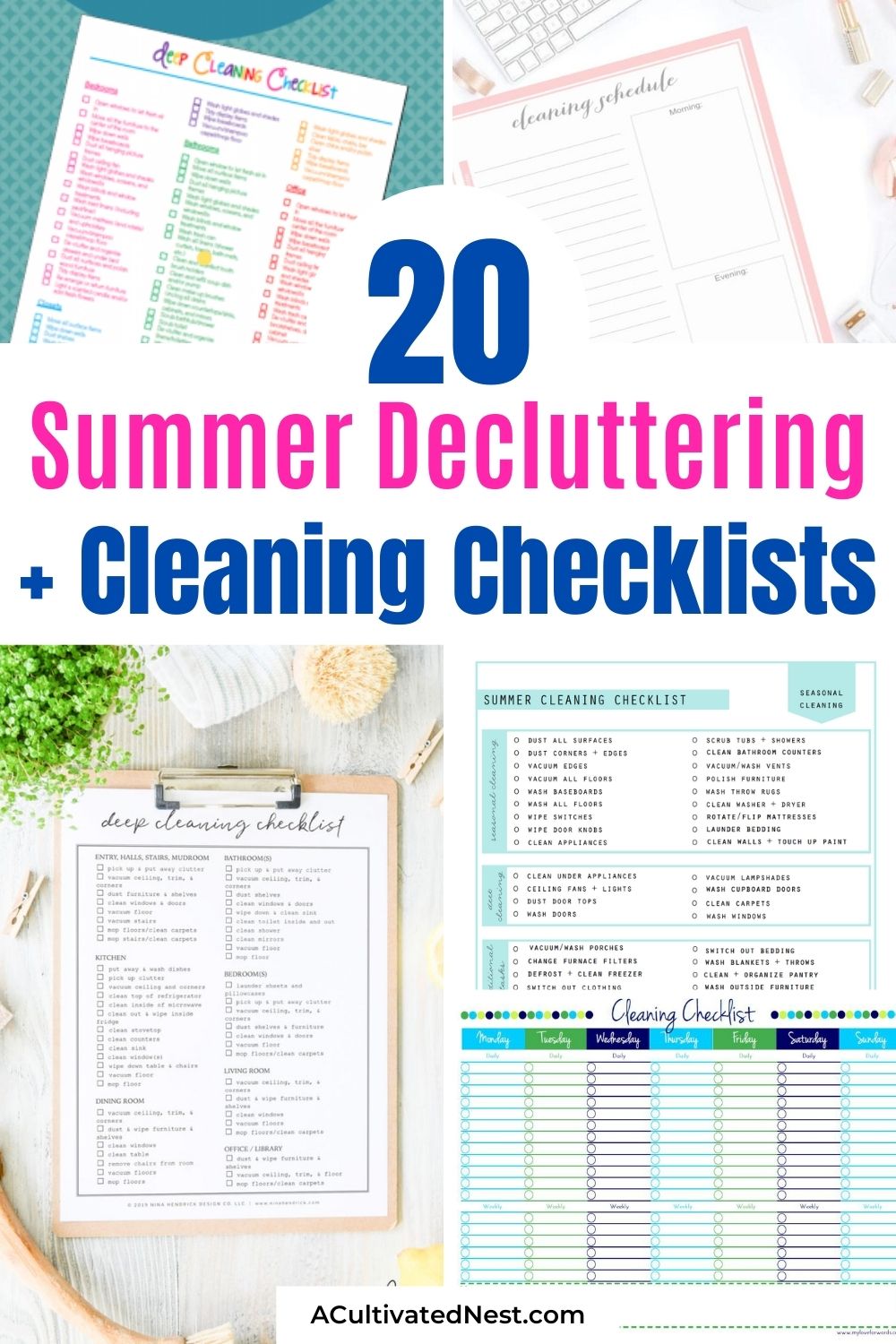 You might also be interested in: 20 Free Printable Summer Planners