20 Beautiful Homemade Desks.
In the world of working at home, homeschooling, and home decorating in general, having a desk is a must in most households. Naturally, you can go to most furniture stores and buy a fancy, commercial desk. While there is nothing wrong with this, it's often easier and much less expensive to make your own. Here are 20 Charming DIY Desks You Can Make!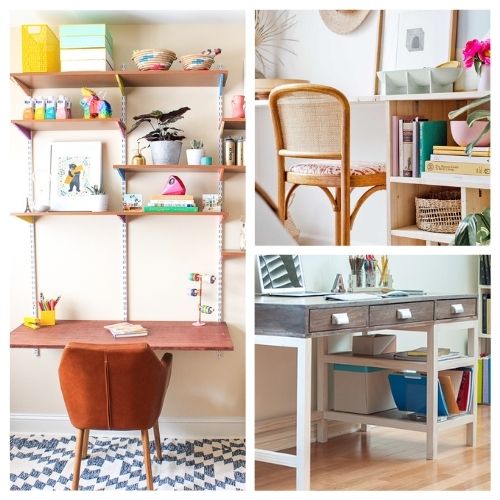 Disclosure: This post may contain affiliate links to Amazon and/or Etsy, which means that I may earn a small commission from some of the links in this post. Please see our Disclosure Page for more information.
While you will need a little bit of experience working with wood and other materials, most of these are fairly easy, even for a beginner. I recommend  that you find one that you feel comfortable with and go for it!
20 Charming DIY Desks You Can Make
When you finish making your first homemade desk, you are going to feel so accomplished! Not only will you have a beautiful piece to display, but it's also going to be functional, too. Here are a few tips to help you out along the way.
Double and triple measure everything. There is nothing more frustrating than figuring out your desk is too big for the space or cutting a piece of wood too long or short. So, do yourself a favor and repeatedly measure to ensure you can avoid this problem.
Have the tools you need before you begin. After you decide which desk you are going to make, go over the materials list very closely. Then be sure to have everything you need ready to go. This will save unwanted trips to the store later.
Make it your own! You can follow the directions very closely and still end up with something that is your own. Maybe you want to use fun, bright paint colors or add polka dots. Either way, go wild with your creativity!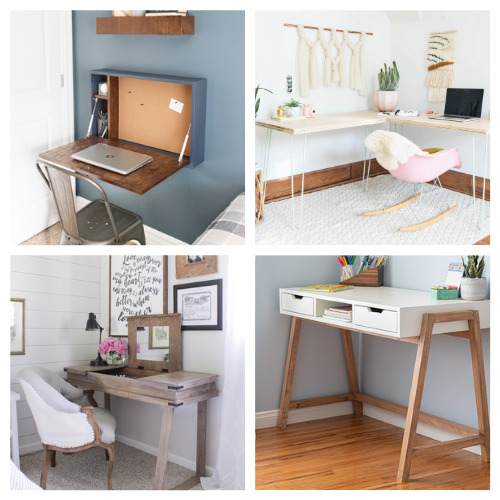 What room are you going to put a desk in?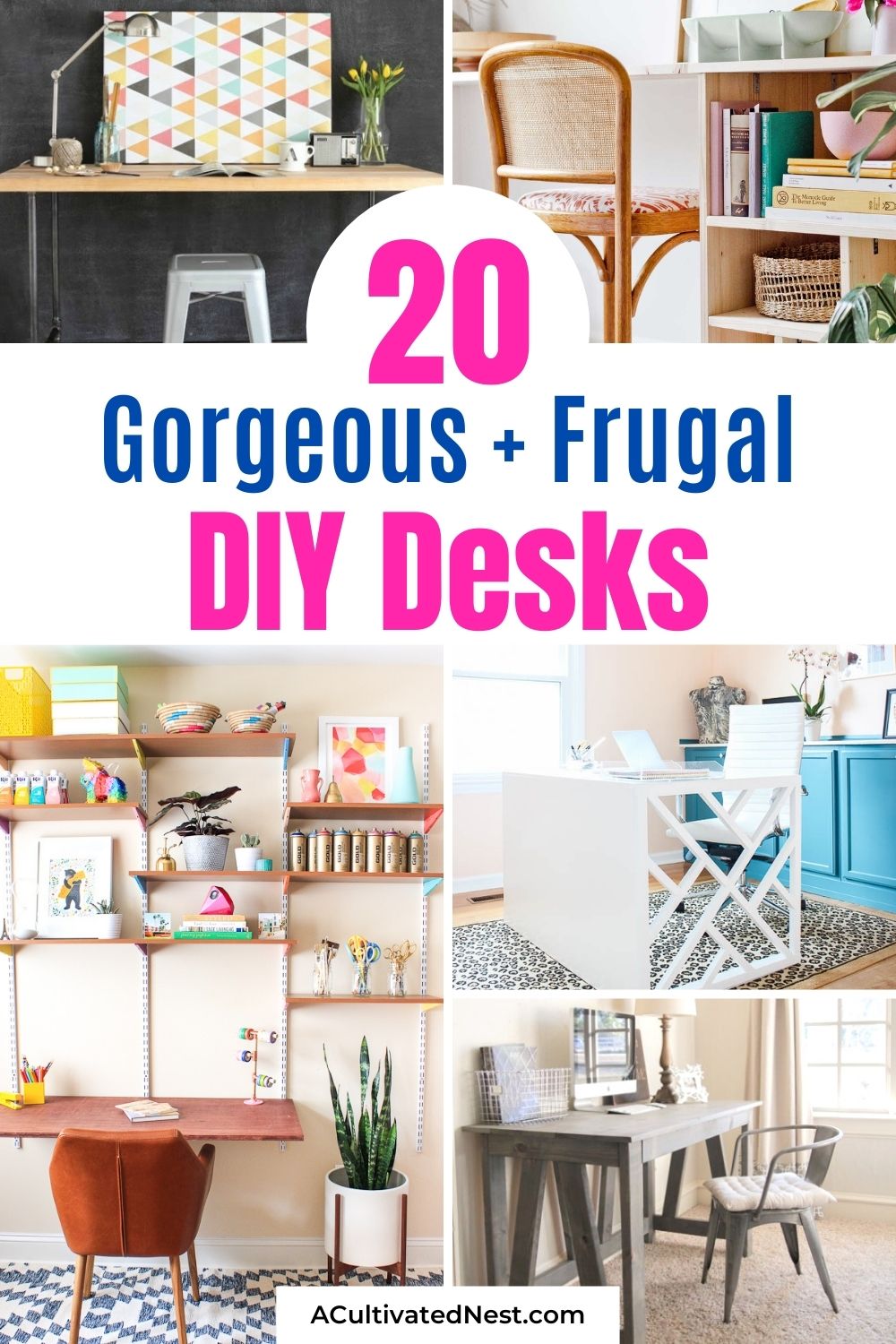 You might also be interested in: 20 DIY Office Organizing Solutions