20 Fun Kids' Button Crafts for Summer.
Time to gather the kiddos and some basic crafting supplies! Not only is it fun to make memories when creating works of art, but it's also actually good for the kids too. Crafting helps with fine motor skills as well as gets them using their imaginations. These 20 Summer Button Crafts for Kids are sure to bring a smile to your children's faces and keep them busy this summer!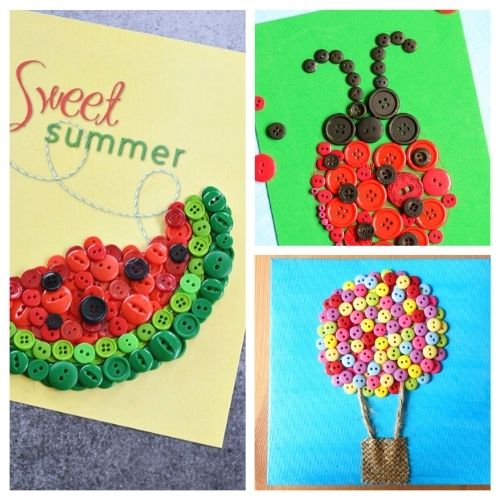 Disclosure: This post may contain affiliate links to Amazon and/or Etsy, which means that I may earn a small commission from some of the links in this post. Please see our Disclosure Page for more information.
These summer kids' button crafts are an inexpensive and creative way way to get rid of summer boredom!
20 Summer Button Crafts For Kids
Summer is such a fun time of year, but it's best when you have some ideas handy to keep the kids busy. Older kids can complete these projects with a little supervision, and younger kids aren't going to mind getting involved either. Buttons are inexpensive, so be on the lookout at any of these places:
Auctions – You may not realize it, but many people sell old buttons at auctions. You can get them for super cheap just because many people don't use them.
Yard Sales – Another great place to pick up used buttons is yard sales. You'll probably snag them for next to nothing.
Grandma's House – Odds are grandma and other family members have been saving buttons for years. Ask around, and they will probably be happy to put them to use.
Buy New Buttons – Yep! You can even order buttons on Amazon for pretty cheap. You don't have to spend an arm and a leg for them either.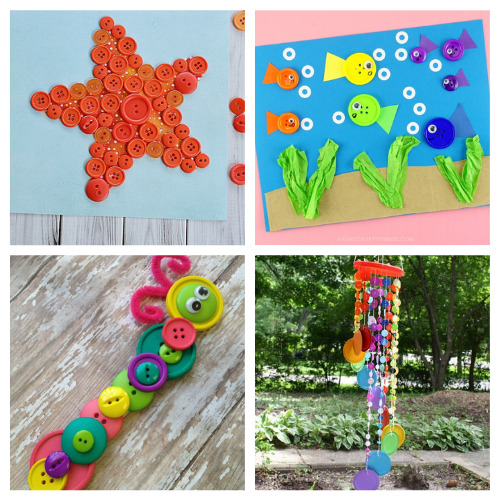 Have you made other crafts with buttons?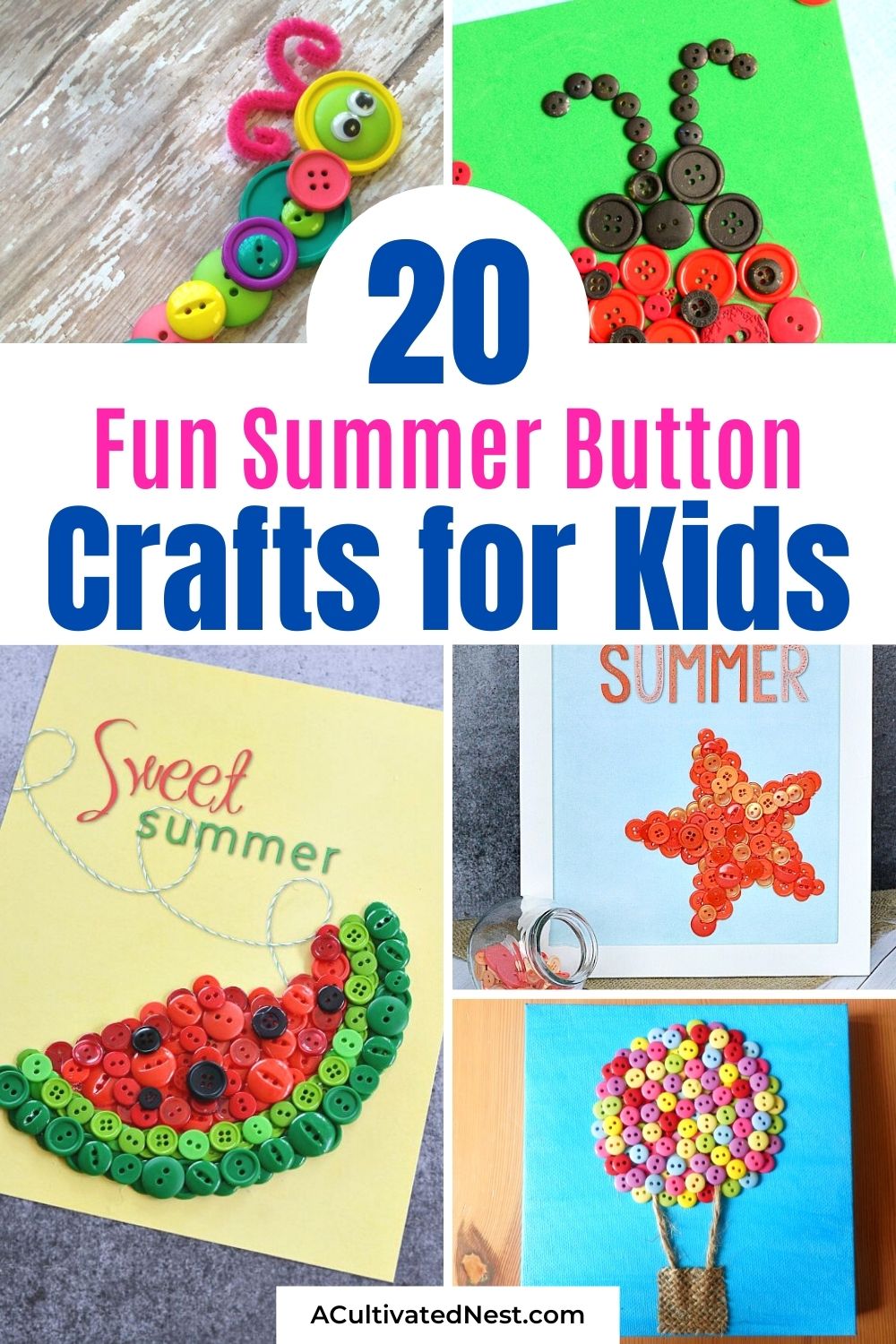 You might also be interested in: 24 Fun Button Crafts for Kids