This is a fun and easy summer craft project of one of summer's best fruits- the watermelon! If you don't feel like doing the whole button craft you could just use the free watermelon art printable as-is, but I find gluing the buttons on to be a relaxing and fun experience. If you're looking for a quiet and easy summer activity, try this DIY Sweet Summer Watermelon Button Craft!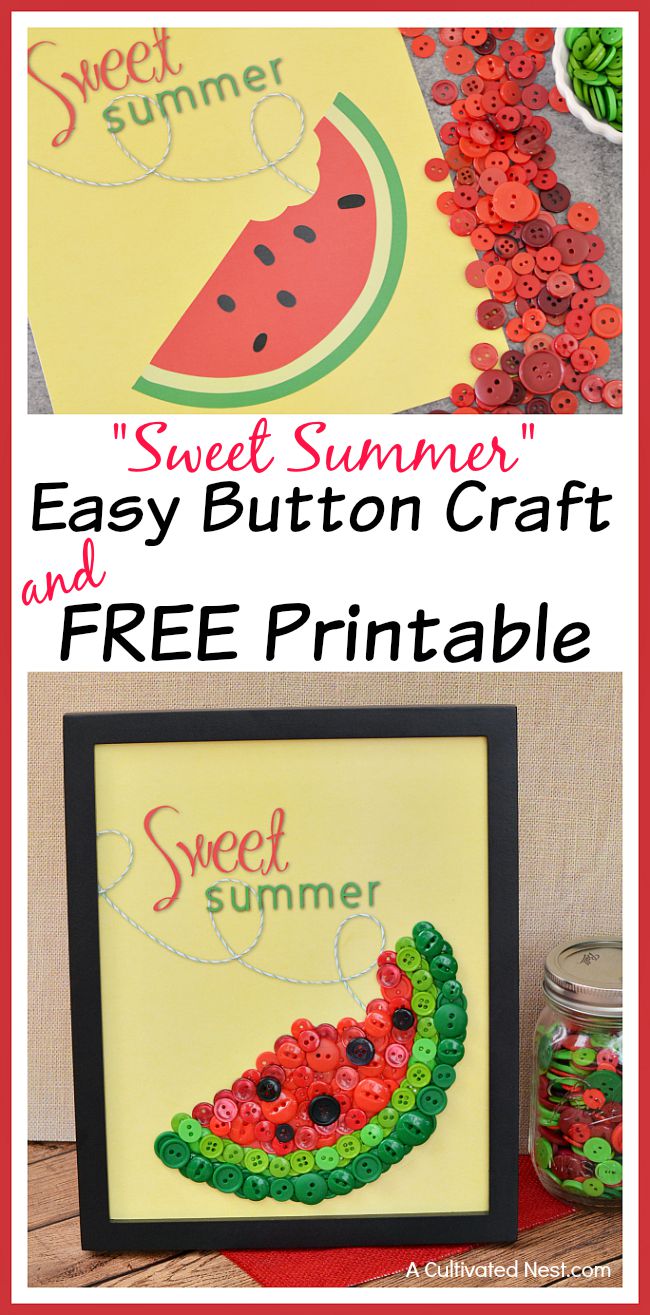 Disclosure: This post may contain affiliate links to Amazon and/or Etsy, which means that I may earn a small commission from some of the links in this post. Please see our Disclosure Page for more information.
This would be a great activity to keep kids busy during those hot summer afternoons!
DIY Sweet Summer Watermelon Button Craft
Materials: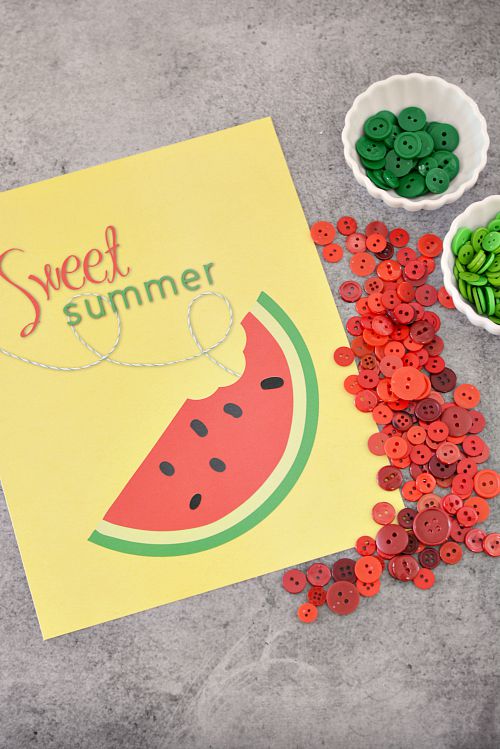 Sweet Summer Watermelon Printable – printed on card stock and cut to 8 x 10
Red, light green, dark green, and black buttons- You'll want some smaller buttons for this project. I used a large package of Favorite Findings' "Christmas" buttons that were red and green as well as additional buttons from my stash.
8 x 10 photo frame
Hot glue (or regular glue if you're kids are doing this)
Old toothbrush (optional)
Click on the link below to download the free "Sweet Summer" watermelon printable.
Sweet Summer Watermelon Printable
Directions:
1. Begin with the watermelon rind and lay buttons on your printable. You'll want to extend them beyond the outline. Don't worry about gaps for the first layer, you can fill those in when you put on the second layer. Hot glue the buttons onto the paper or if you're doing this craft with kids use regular glue (or supervise with the hot glue).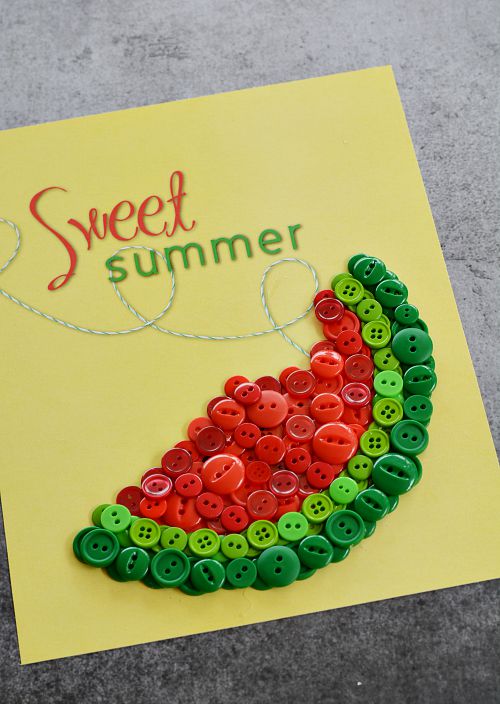 2. For the second layer, I began with the green buttons and put buttons in between each existing button. This helped to cover the gaps that showed the printable. Cover the red with two to three layers of buttons as desired. If you have any unique looking buttons, save them for the top layer so they'll be visible!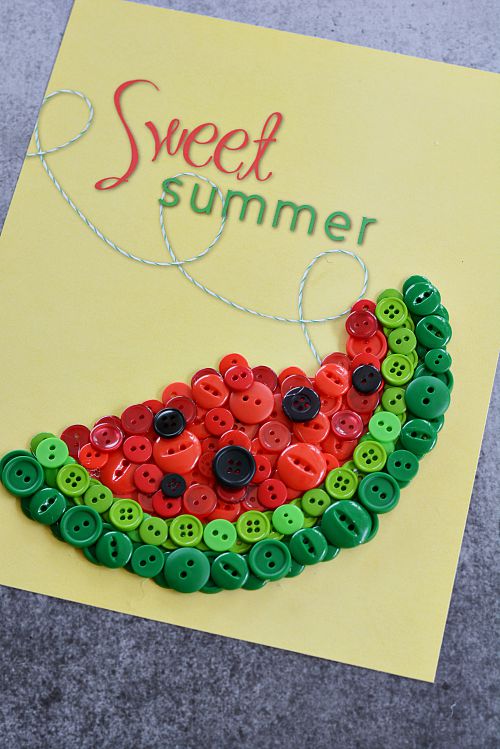 3. Finally, add black buttons for the seeds. Use an old toothbrush to remove any hot glue strings. This will also help you to know if any buttons are loose!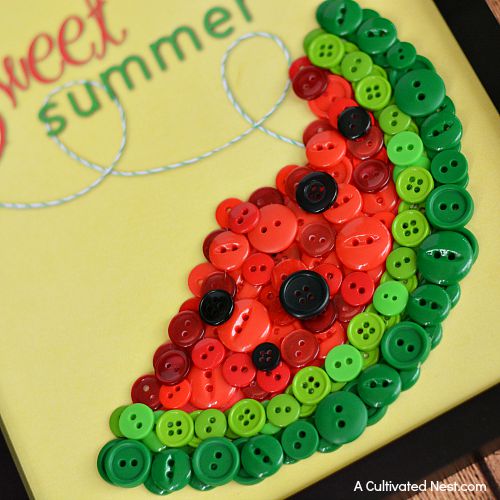 4. Place the finished button art in your frame (in front of the glass) and enjoy!
You may also be interested in: