Summer is nearly here! Which means soon the kids will be out of school, and you'll have to make sure they stay entertained. An easy way to keep kids busy at any time of year is with crafts! I especially like button crafts because they're inexpensive, easy, and not messy. Here are 24 Fun Button Crafts for Kids, including crafts for different seasons and holidays!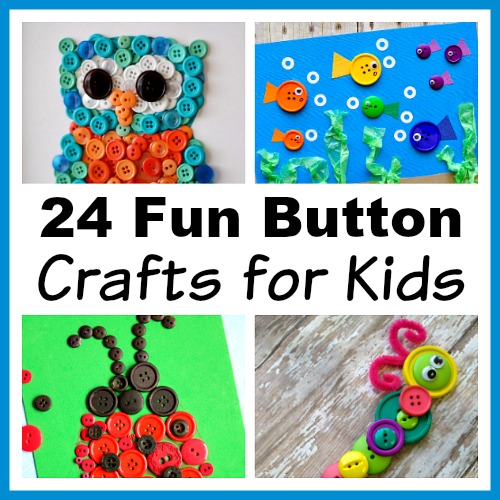 Some of these button crafts for kids actually look so nice when finished that they may be worth framing! At the very least, they deserve a space on the fridge.
For most of these, all you need to glue the buttons is craft glue. But if you're having trouble getting the buttons to stick, I've found that a hot glue gun on low heat works well. Of course, only older kids should handle a hot glue gun, for obvious reasons.
24 Fun Button Crafts for Kids
Have your kids ever done a button craft?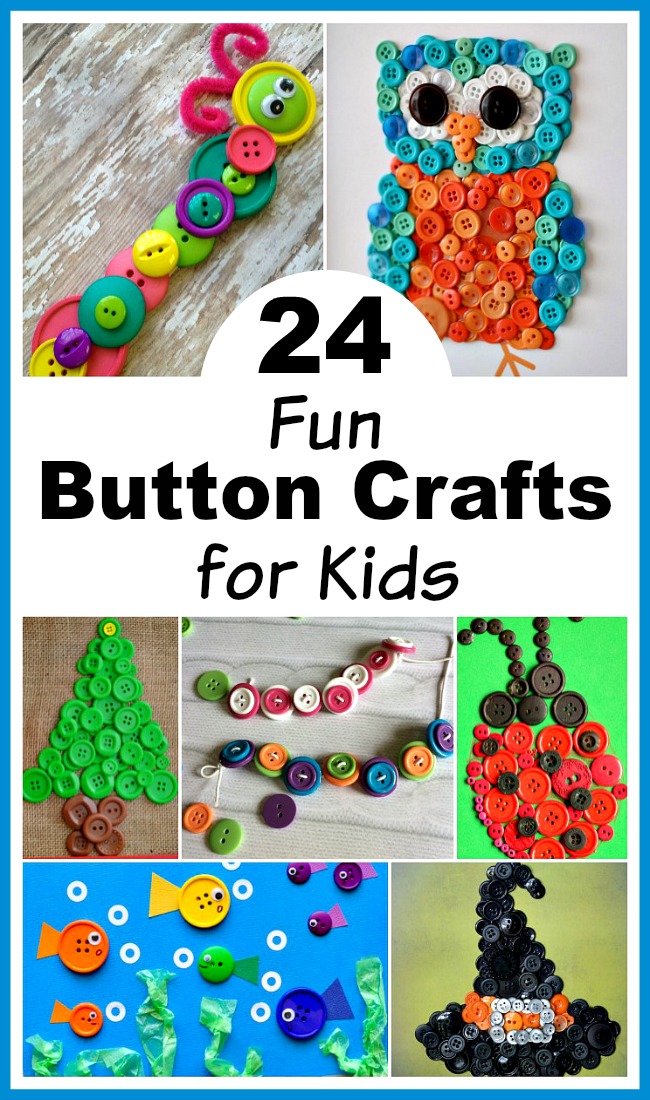 This post contains affiliate links to Amazon. Please see our Disclosure Page for more information, and thanks for supporting this site!
You might also be interested in: