Clever Ways to Organize Canned Food.
Prepping your pantry and cupboards with canned goods is a great way to be prepared for anything that is going on. Whether you become ill and can't leave your home for a while or you just want to avoid going to the grocery store, a fully stocked pantry is what you need. Keeping a variety of canned goods can keep your entire family fed for a long time, and the food will last much longer in a can too. These 20 Creative Canned Food Organization Ideas will help you stay on top of storing food.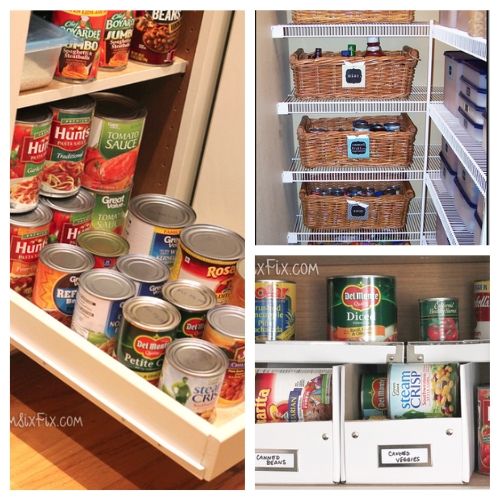 Disclosure: This post may contain affiliate links to Amazon and/or Etsy, which means that I may earn a small commission from some of the links in this post. Please see our Disclosure Page for more information.
You will be amazed by how much food you can store when it's organized, too. When you just shove all your canned goods in the pantry and close the door, you may not be getting the most out of your space. These tips, tricks, and hacks will help you use your space more wisely.
20 Creative Canned Food Organization Ideas
There is nothing more frustrating and stressful than having a few cans in many different cabinets. Then you scour each one looking for that last can of beans you have. You can save yourself so much time and a huge headache by keeping it orderly and organized.
Do a pantry inventory first. It's easy to think you have lots of beans, only to realize you used them all up last week making chili. Or maybe you think you don't have any canned fruit, but with some digging you would actually find it in the back of your pantry. So before you figure out how you want to organize your canned food and what food you might need to buy more of, make sure to do a pantry inventory first. Our free printable pantry inventory sheet can help!
Keep similar foods together. Do you have lots of corn, carrots, peas, or green beans? Or maybe you have several cans of soup. No matter what you keep, get everything together so you can easily find what you need in one place.
Try out various materials to organize. Think twice about throwing out that box that your soda came in. Boxes and baskets can easily be transformed into something useful to keep your canned goods in order.
Utilize all your available space. Stock up on canned goods when there are great sales. Keep the oldest items in the front and the newest items in the back. Use all the space you have available so you can keep a great stock in case you are ever stuck at home for an extended time.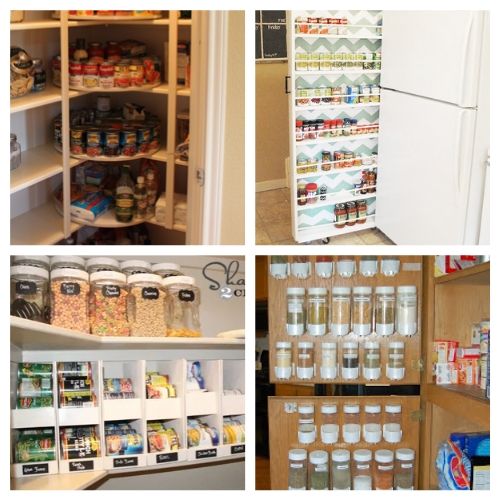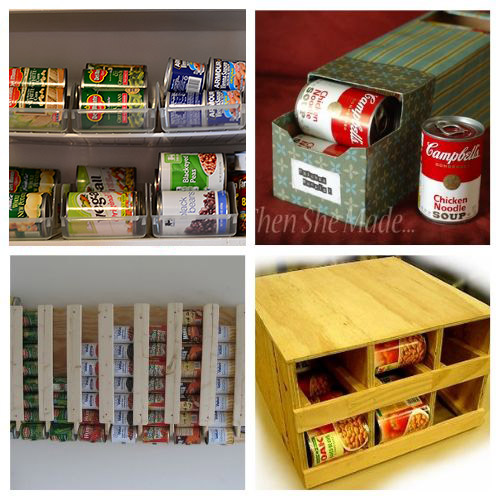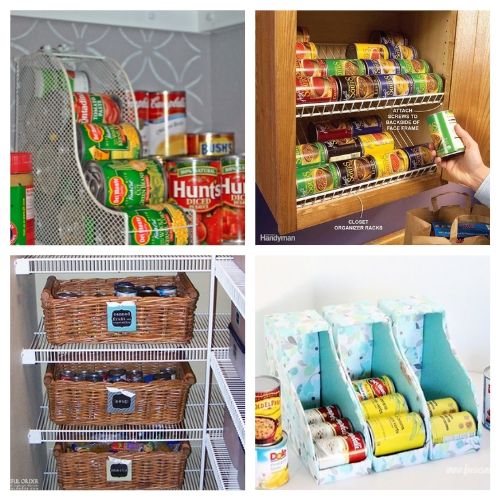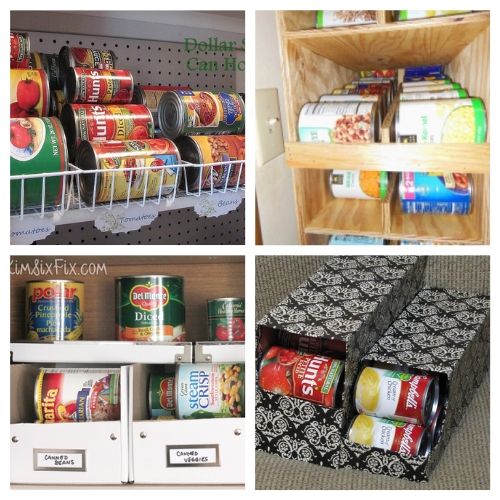 Do you have any clever canned food organization tips?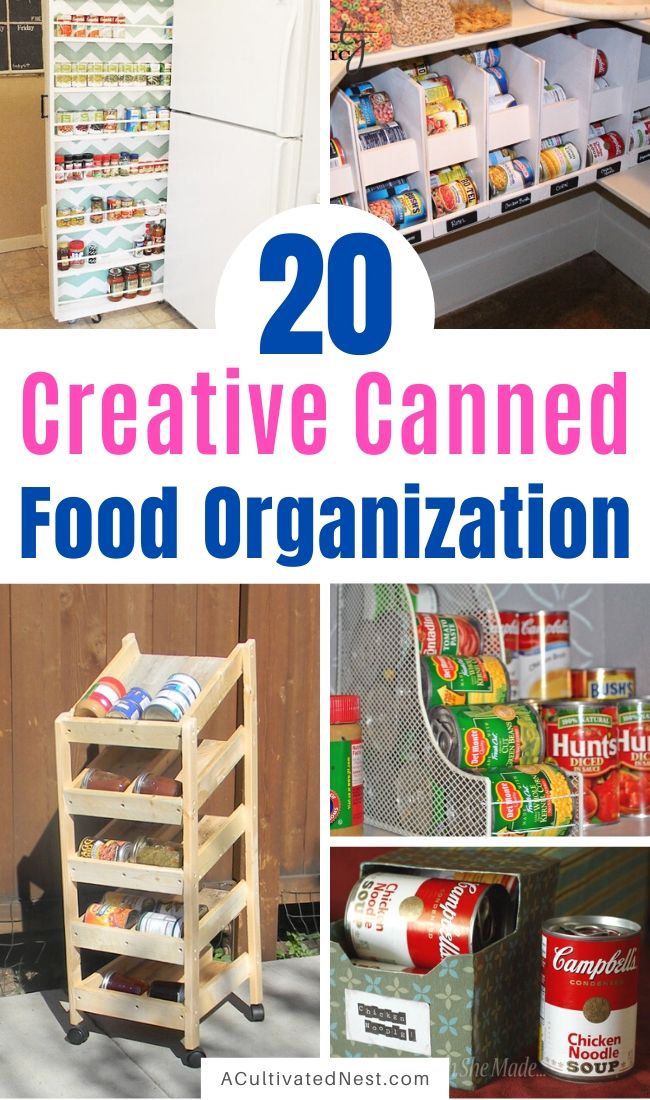 You might also be interested in: How To Have A Well Stocked Pantry