In one of my favorite frugal books "Miserly Moms" by Jonni McCoy, she explains that one of the things she did to help save money was to institute a soup night. I think that's a great idea especially now that it's getting cooler around here (well, if you can call 70 cool~smile). What I decided to do was to make soup night where I either use veggies from the garden or use leftovers (which I have been very good about wrapping up and sticking in the freezer if I say so myself). I've really been trying to stay on top of the perishables and use them so I don't get to a point where I throw them out and the same with leftovers (that's where menu planning comes in). Read on to see how a soup night can save you money!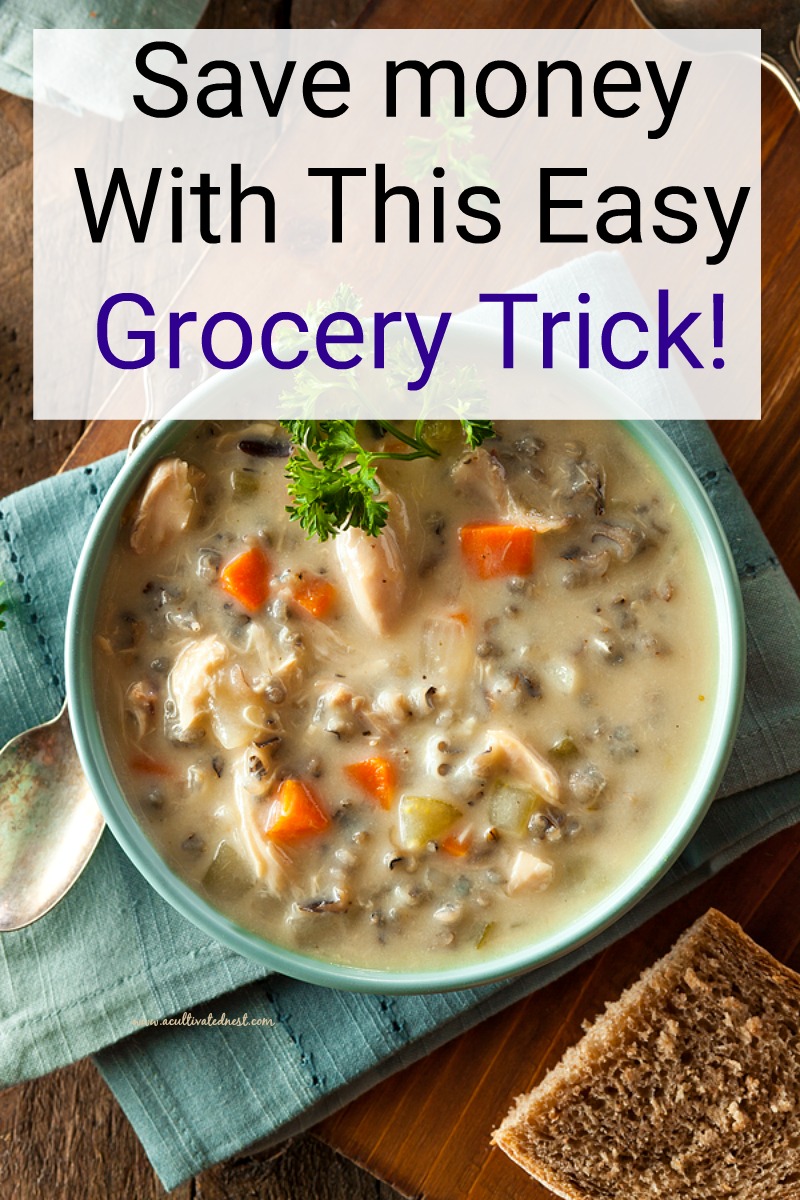 Save Money With A Soup Night
Disclosure: This post may contain affiliate links to Amazon and/or Etsy, which means that I may earn a small commission from some of the links in this post. Please see our Disclosure Page for more information.
So last night I went out and picked some Swiss Chard and we had Swiss Chard and White Bean Soup. It was really good and everyone liked it. Even my daughter who normally doesn't like meals that are meatless! I realized after I made the soup that I had a ham bone from Easter that still had a lot of meat on it in my freezer that I could have put in there!! Going through my freezer and taking an inventory is on my agenda this week! Oh, the soup recipe I used came from "The South Beach Diet Cookbook" and I've gotta say I haven't made one thing from that book that we haven't just loved!
My exciting news is that I made my first loaf of bread and it wasn't hard (and it was perfect with soup)!
I used this book's master recipe!
The good thing is that you can mix and store it all in the same bowl AND it makes several loaves AND the dough can be stored for up to two weeks in the fridge. So you could have fresh baked bread every day!
I've had this book since the beginning of summer and just now tried it and it was easy! If you get the book just be aware that they published it with a few errors and that you need to go to their website to print out the corrections (unless they've had a new printing and fixed it).
It was really good! The outside was crunchy and the inside was moist. I felt that I served my family a really tasty, healthy and frugal meal last night! I have so many things on my "want to do" list and baking bread was one of them, so it feels good to get that done and now I feel more comfortable about trying some of the other recipes in that book.
Here are some soup recipes on the blog to get you started with implementing your own soup night:
How Having A Soup Night Can Save You Money
1. You can make your on soup stock for free just by saving your scraps of produce and bones. So don't throw away your scraps!
2. Soup recipes are very forgiving. If you don't have a particular ingredient, most times its perfectly fine to just use what you have on hand.
3. It's easy to bulk up soap by adding beans, rice or pasta which are very inexpensive ingredients.
4. You can save money on soup ingredient by purchasing seasonal ingredients or growing your own!
I love making soup! Let me know what soup is your favorite in the comments below!