Tasty Ways to Cook with Pumpkin.
When it comes to pumpkin, pumpkin spice lattes and sweet pumpkin pies often steal the spotlight. But there's a world of savory, mouthwatering pumpkin dishes waiting to be discovered. Today I'll help you discover 16 Delicious Pumpkin Recipes That Aren't Desserts, offering a diverse array of satisfying, autumn-inspired dishes to warm your heart and delight your taste buds!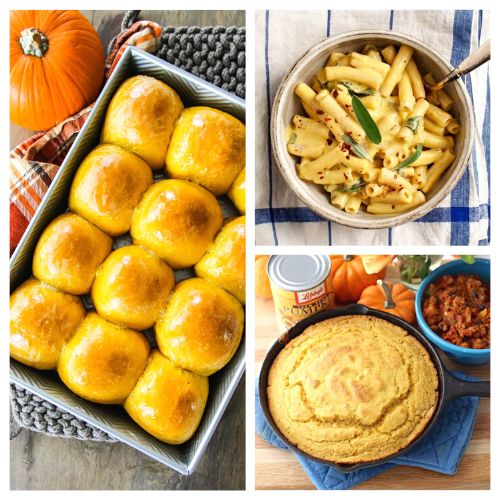 Disclosure: This post may contain affiliate links to Amazon and/or Etsy, which means that I may earn a small commission from some of the links in this post. Please see our Disclosure Page for more information.
Are you ready for the taste of fall in your home? Each recipe is packed with a delicious pumpkin taste that will leave you waiting to try the next recipe.
16 Delicious Pumpkin Recipes That Aren't Desserts
Here are some things to consider when planning a non-dessert pumpkin recipe.
Fall entertaining with friends. These recipes are perfect for fall entertainment at home. Plan an evening of enjoyment and relaxation full of tasty pumpkin treats and drinks.
Eat all year long. Pumpkin has a flavorful taste, and these recipes are yummy enough to eat through fall and into spring.
Healthy Recipes. Pumpkin is a fruit, and full of vitamins. So enjoy these healthy yet appetizing dish choices that will leave your palate begging for more!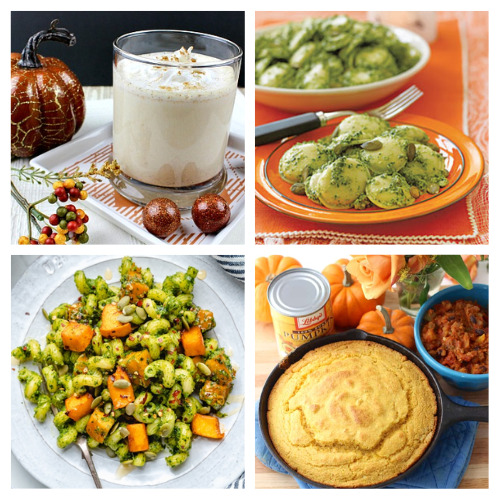 1. Pumpkin Spice Mudslide- Easy Homemade Alcoholic Drink Recipe from A Cultivated Nest
2. Pumpkin Ravioli with Pumpkin Seed Pesto from Big Oven
3. Cilantro Pesto Pasta with Roasted Pumpkin & Honey from Ambitious Kitchen
4. Pumpkin Cornbread from Living Well Kitchen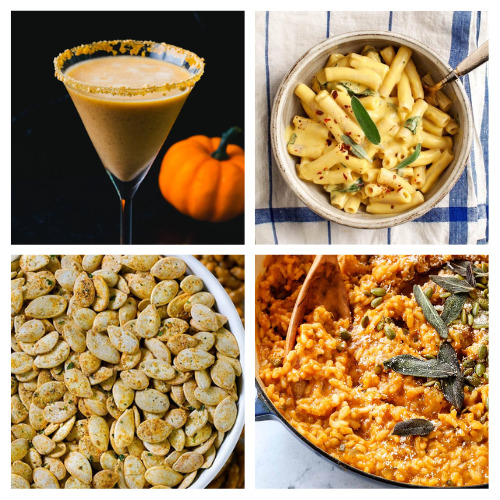 5. Pumpkin Martini from A Couple Cooks
6. Creamy Pumpkin Pasta Sauce from Love and Lemons
7. Ranch Pumpkin Seeds from Swanky Recipes
8. Pumpkin Risotto from Carlsbad Cravings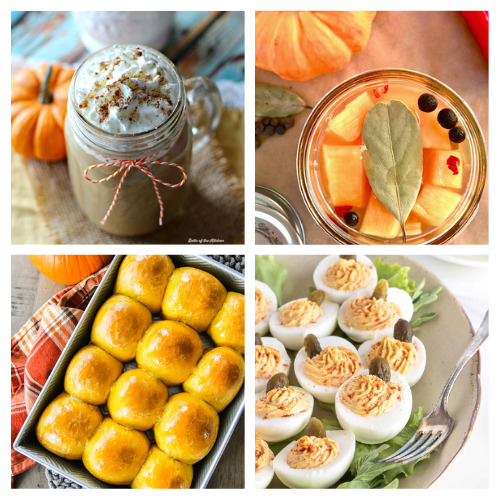 9. Pumpkin Spice Coffee from Belle Of The Kitchen
10. Marinated Raw Pumpkin Salad  from Passionately Raw
11. Pumpkin Dinner Rolls from A Pretty Life
12. Pumpkin Spiced Deviled Eggs from Baker Mama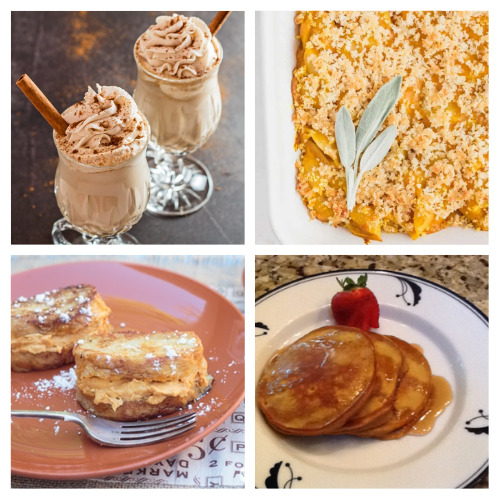 13. Iced Pumpkin Spice Latte from Bake It With Love
14. Pumpkin Macaroni & Cheese from Simply Stacie
15. Pumpkin Spice Stuffed French Toast from Ginger Snap Crafts
16. Good Morning Pumpkin Pancakes  from Big Oven
Which of these non-dessert pumpkin recipes do you want to make first?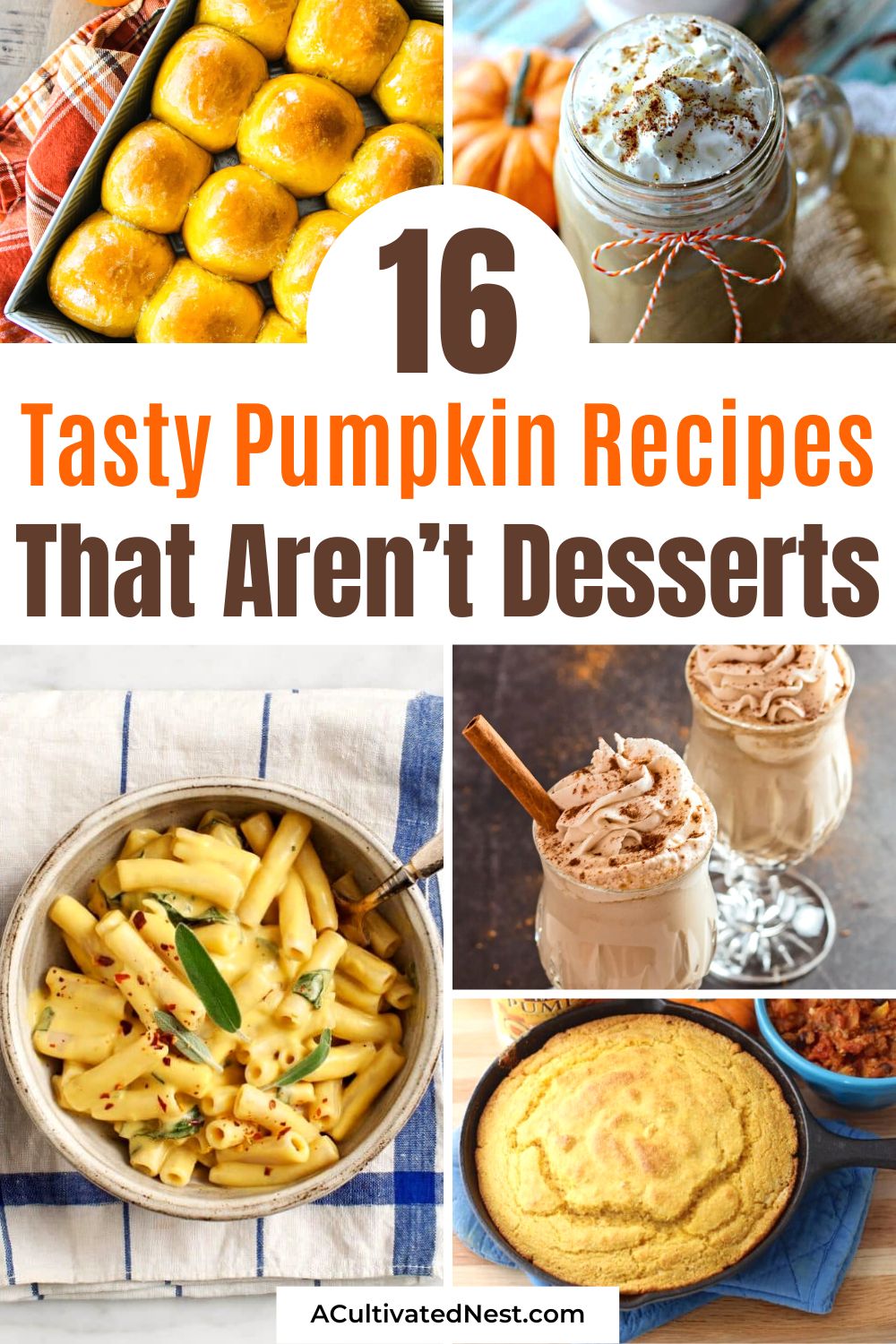 You might also be interested in: 15 Delicious Pumpkin Dessert Recipes