Tasty Dessert Recipes Using Pumpkin.
Fall is nearly here! That means it's time for one of my favorite parts of fall- pumpkin-flavored food! I never get tired of pumpkin-flavored things (I wait year-round for it to be the right season for pumpkin spice lattes), but perhaps my absolute favorite pumpkin-flavored food is pumpkin desserts! If you love pumpkin things too, then you've got to try some of these 15 Delicious Pumpkin Dessert Recipes!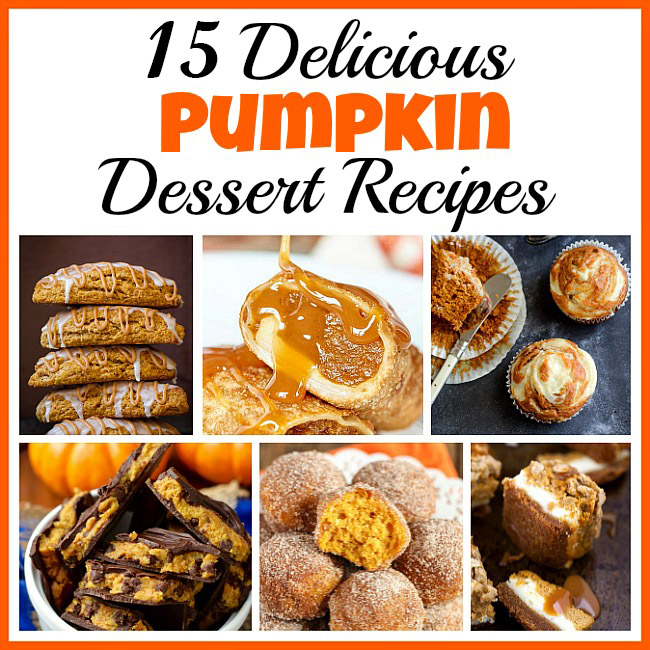 Disclosure: This post may contain affiliate links to Amazon and/or Etsy, which means that I may earn a small commission from some of the links in this post. Please see our Disclosure Page for more information.
If you love pumpkin like I do, you're sure to love the tasty pumpkin dessert recipes below!
15 Delicious Pumpkin Dessert Recipes
Here are some tips to help you make the best pumpkin desserts!
Buy in bulk! Before fall fully hits, I like to buy a lot of canned pumpkin in bulk. Also, if I have the freezer space for all the extras, I like to buy all-purpose flour in bulk, too. There's nothing worse than finding a delicious pumpkin recipe and not having enough pumpkin for it! And all the extra flour ensures I have all the flour I'll need to make yummy treats through fall and winter!
Store in fridge. If you have any leftover pumpkin puree. Store it in an airtight container in the fridge for up to one week. If you won't use it in time, pop it in the freezer for up to one year!
Feed it to your dog. Don't think you can use your opened pumpkin before the week toss-out date; don't worry! Plain pumpkin puree is super healthy for dogs with tons of nutrients and fiber! If you don't want to feed them plain pumpkin, check out this round-up with ideas to make your own dog treats!
1. Pumpkin Caramel Cheesecake Bars with a Streusel Topping
If you're looking for a scrumptious fall pumpkin dessert, then you definitely have to try Chelsea's Messy Apron's pumpkin caramel cheesecake bars with a streusel topping!
2. Pumpkin Scones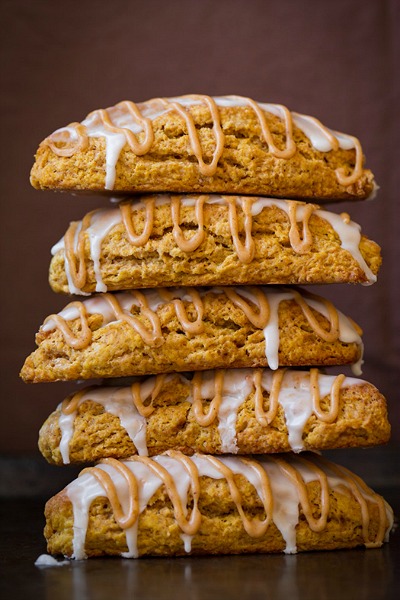 In the fall, there's nothing more relaxing (and delicious) then a hot cup of tea and a warm scone. Make your own delicious pumpkin scones (Starbucks copycat) by following Cooking Classy's recipe!
3. Pumpkin Nutella Bars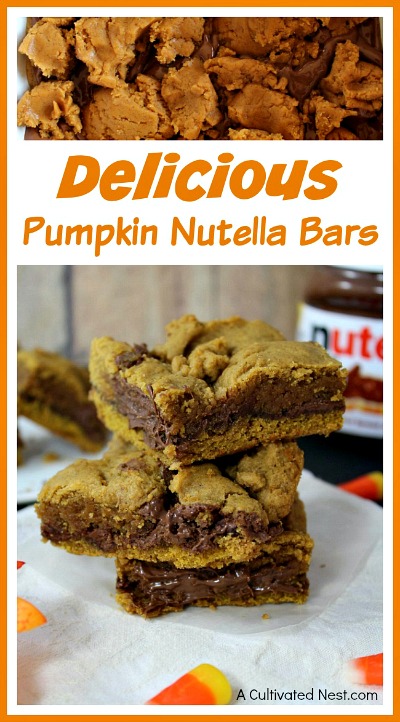 I love Nutella, and I love pumpkin, so these are some of my favorite treats! Follow our recipe to make these delicious pumpkin Nutella bars!
4. No-Bake Pumpkin Cheesecake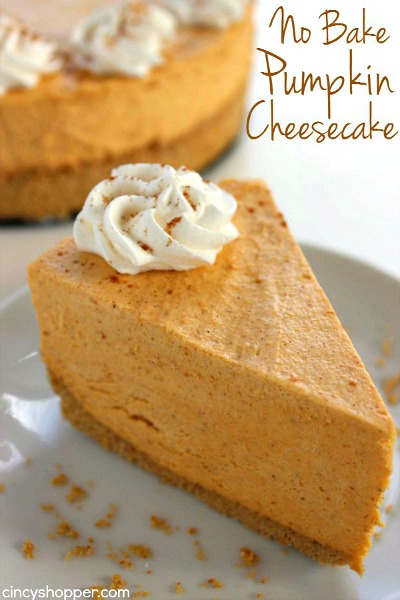 Maybe you'd rather not have to turn on the oven? Then the perfect pumpkin dessert for you to try is Cincy Shopper's no-bake pumpkin cheesecake!
5. Baked Pumpkin Donut Holes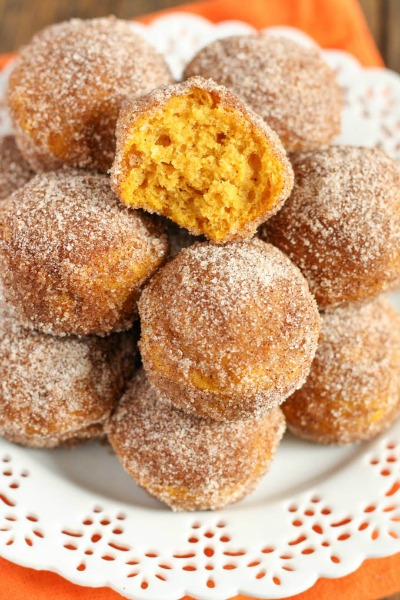 If you want the delicious taste of a donut without all the work of making actual donuts, then you have to make Live Well Bake Often's baked pumpkin donut holes!
6. No-Bake Pumpkin Cookie Dough Bark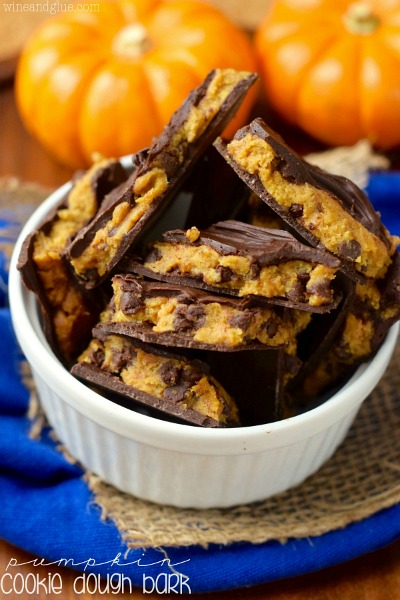 If you love chocolate, another delicious no-bake recipe you have to try is Wine and Glue's no-bake pumpkin cookie dough bark!
7. Pumpkin Pie Egg Rolls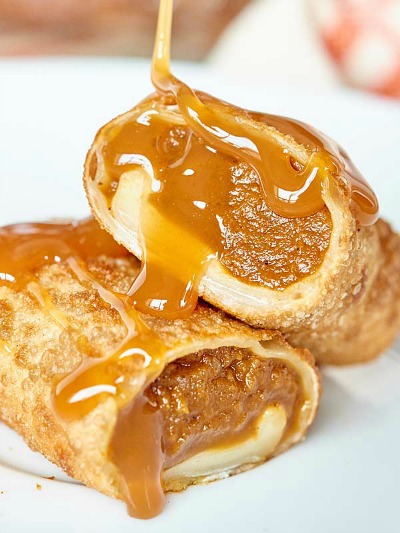 Pumpkin and caramel? That's a delicious combo! Check out how to make Show Me the Yummy's pumpkin pie egg rolls!
8. Maple Pumpkin Bars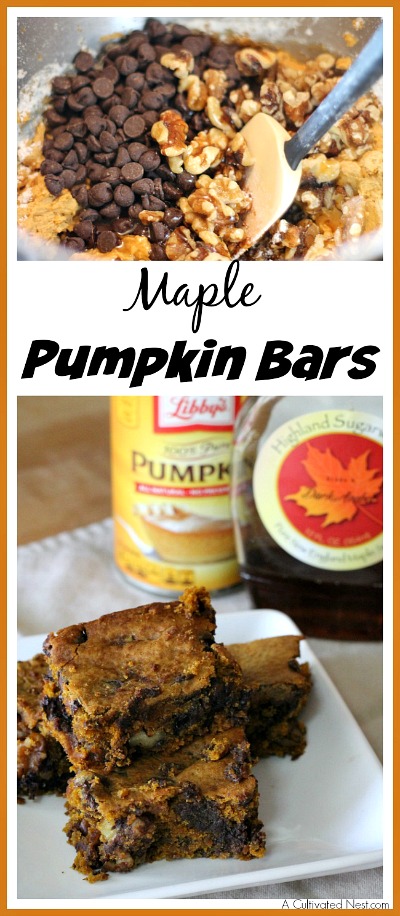 Rich and moist, our maple pumpkin bars are the perfect fall treat!
9. Pumpkin Pecan Cobbler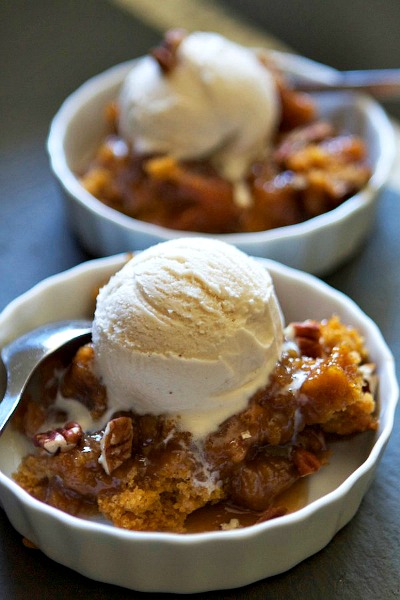 Doesn't this look so gooey and delicious? If you like traditional chocolate lava cakes, you must try Lauren's Latest's pumpkin pecan cobbler!
10. Pumpkin Cream Cheese Swirl Muffins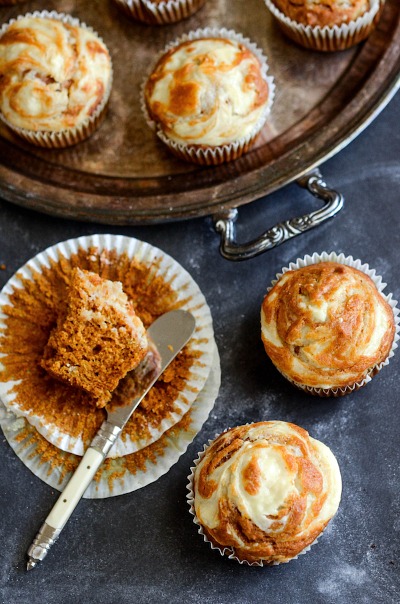 I love the swirl of color (and flavor) in these pumpkin cream cheese swirl muffins! Check out The Novice Chef's recipe to make your own!
11. Starbucks' Copycat Pumpkin Bread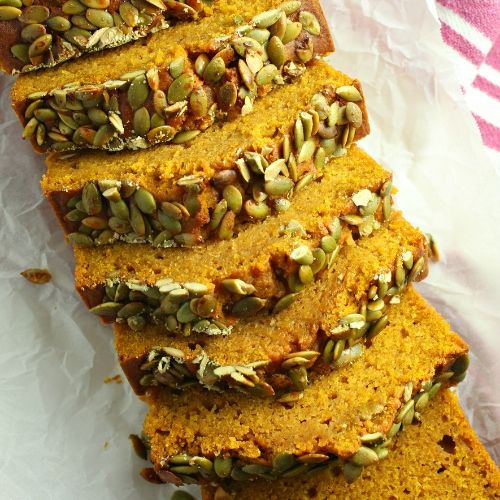 Save money by making  our copycat recipe of Starbucks' Pumpkin Bread.
12. Pumpkin Spice Cupcakes with Homemade Cream Cheese Frosting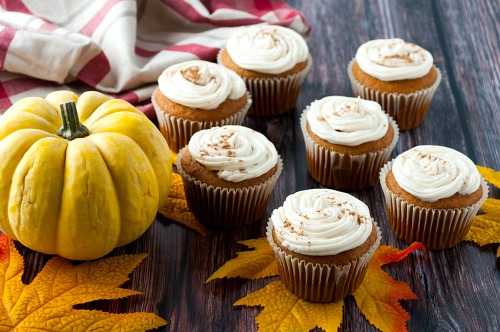 Our yummy spiced cupcakes are perfect for a fall get-together! The cream cheese frosting is delicious and just what the cupcake needs with all the spice and pumpkin flavors.
13. Pumpkin Spice Whoopie Pies
Check out these pumpkin spice whoopie pies from A Pumpkin and A Princess. They look so yummy and poppable!
14. Pumpkin Cinnamon Rolls
Change up your breakfast routine with a pumpkin cinnamon roll. These have added health benefits from the pumpkin and will keep you full for quite some time. Ambitious Kitchen shows you how to make them.
15. Pumpkin Pudding
These pumpkin pie parfaits are so gorgeous and much simpler than making a pumpkin pie. I love the idea of a cool treat that is light after all those heavy meals! Love and Lemons has the recipe for you.
What's your favorite pumpkin dessert?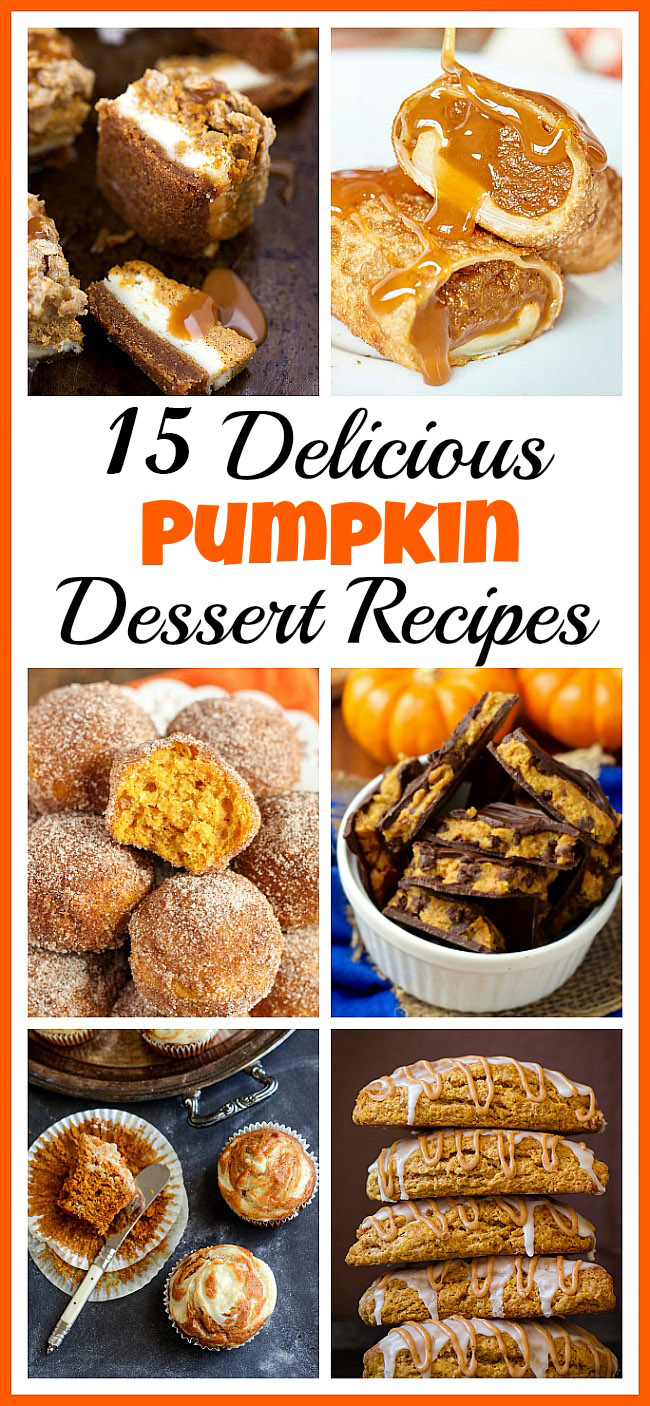 You might also be interested in: 10 Delicious Pumpkin Cookie Recipes