I don't know about you, but I can't get enough of pumpkin right now! It's just the perfect fall ingredient! I wait all year for pumpkin drinks and pumpkin desserts to be in season. One of my favorite fall pumpkin treats is pumpkin cookies! There are so many different types of pumpkin cookies out there- crunchy, soft, chocolaty, creamy. No matter what type of cookie you like, it's likely there's a pumpkin one to fit your tastes! If you love cookies, you have to try one of these 10 Delicious Pumpkin Cookie Recipes!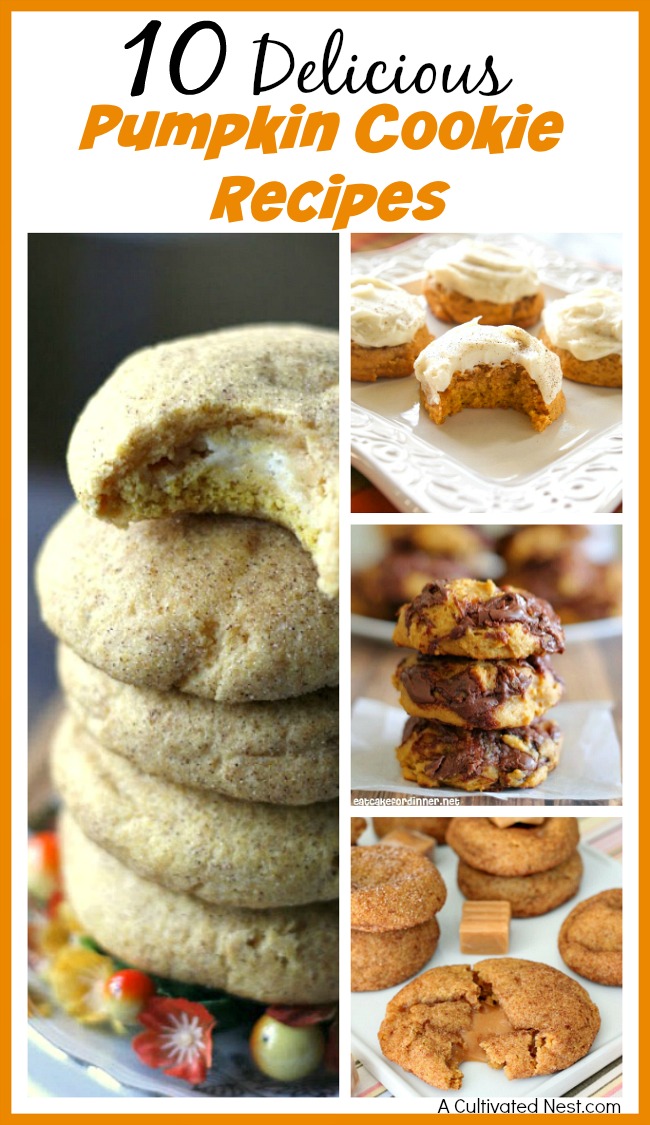 10 Delicious Pumpkin Cookie Recipes
1. Nutella Swirled Pumpkin Cookies
Disclosure: This post may contain affiliate links to Amazon and/or Etsy, which means that I may earn a small commission from some of the links in this post. Please see our Disclosure Page for more information.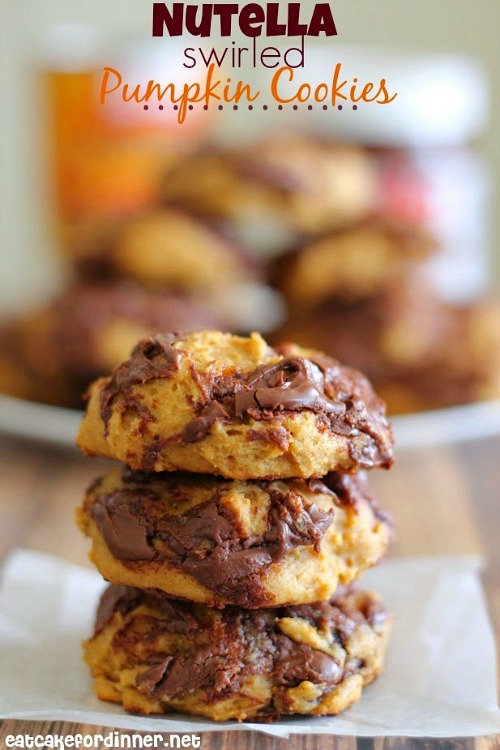 Doesn't this sound perfect? What could be better than a mix of Nutella and pumpkin! Find out how to make these delicious Nutella swirled pumpkin cookies by following Eat Cake for Dinner's recipe!
2. Double Stuffed Pumpkin Pie Oreo Cookies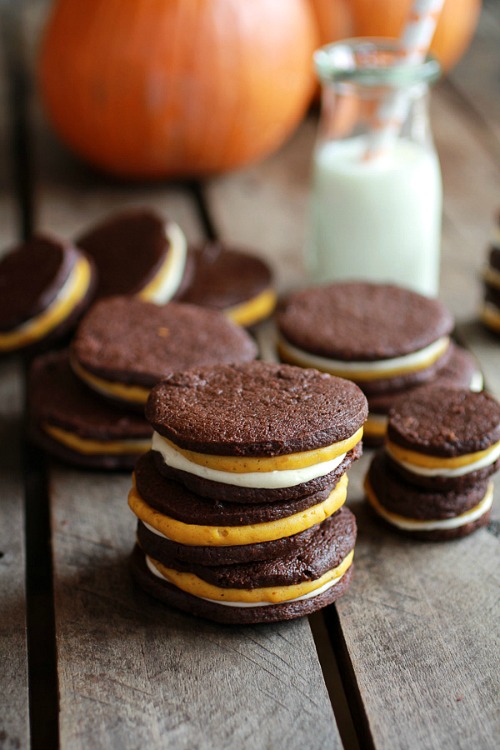 With their black, orange, and white coloring, these cookies would be perfect Halloween treats! Follow Half Baked Harvest's recipe to make these delicious double stuffed pumpkin pie Oreos!
3. Chocolate Caramel Stuffed Pumpkin Cookies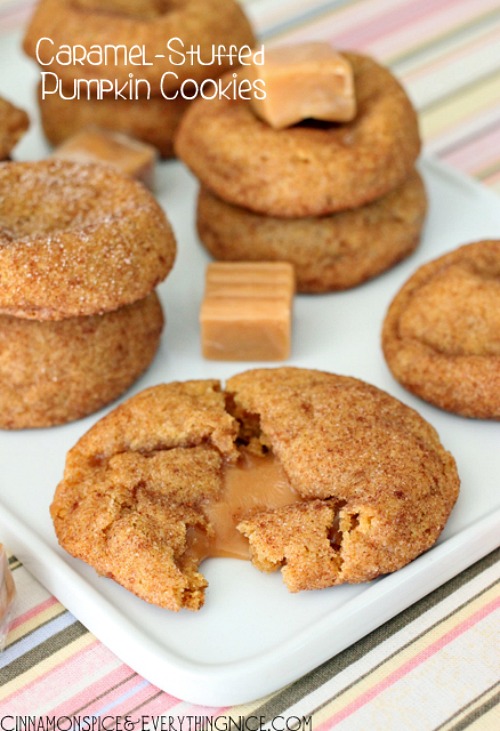 I love stuffed desserts, and I love caramel, so these cookies look delicious! Follow Cinnamon-Spice and Everything Nice's recipe to make these delicious caramel stuffed pumpkin cookies!
4. Brown Butter Pumpkin Shortbread Cookies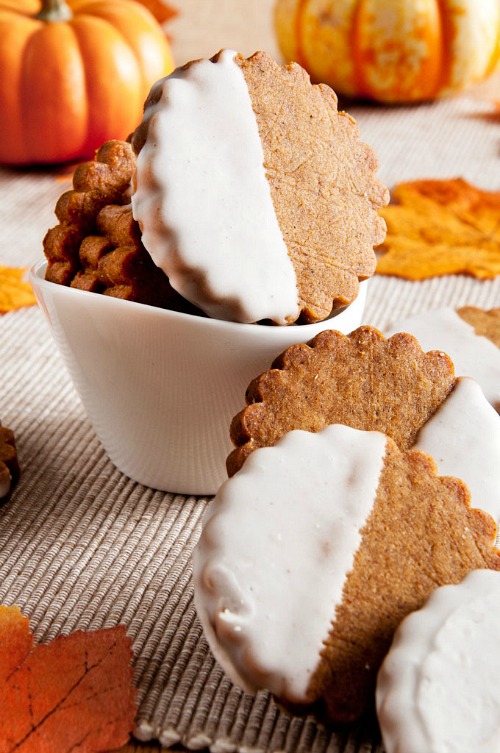 If you love shortbread cookies, then you have to try this recipe! I Bake He Shoots explains how to make these yummy brown butter pumpkin shortbread cookies.
5. Soft Pumpkin Cookies with Cream Cheese Frosting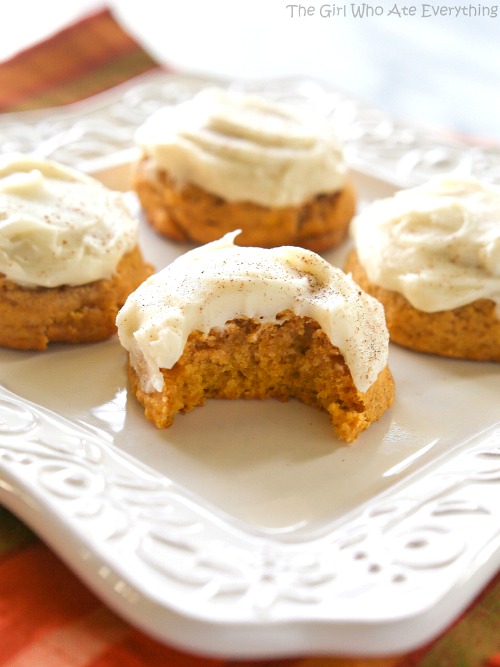 Some people like cookies that are crunchier, while others like ones that are softer. If you're part of the latter group, you'll love these soft pumpkin cookies with cream cheese frosting! Follow The Girl Who Ate Everything's recipe to find out how to make them!
6. Soft Glazed Pumpkin Sugar Cookies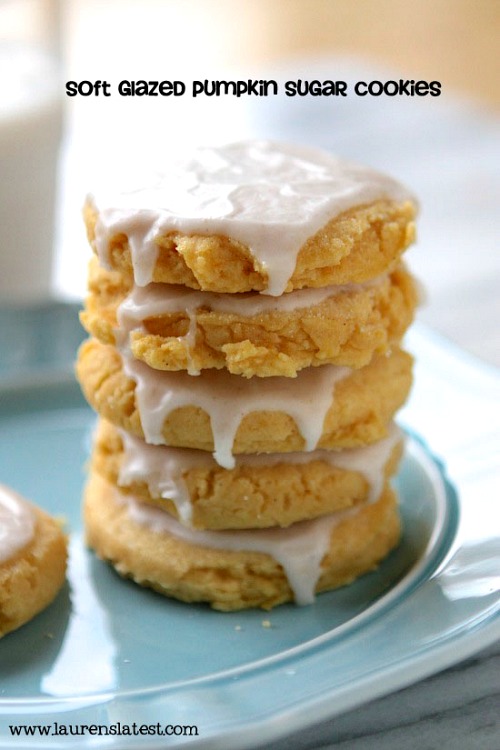 Here's another great recipe for those of you who like softer cookies. These cookies are the perfect mix of soft, sweet, and pumpkin! Follow Lauren's Latest's recipe to find out how to make these wonderful soft glazed pumpkin sugar cookies!
7. Pumpkin-Oat Chocolate Chip Cookies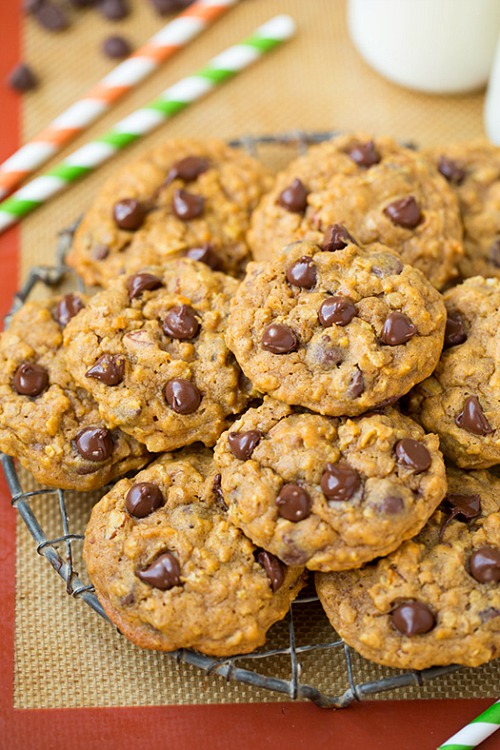 I always like it when cookie recipes include some oats. They make the cookies have this wonderful, slightly chewy texture! If you like cookies with oats too, then you have to try Cooking Classy's pumpkin-oat chocolate chip cookies recipe!
8. Cream Cheese-Filled Pumpkin Snickerdoodles
Don't these look delicious? They're a wonderful way to blend the flavors of pumpkin and cream cheese! Make some of these yummy cream cheese-filled pumpkin snickerdoodles for your family by following Bakeaholic Mama's recipe!
9. Healthy 3 Ingredient Pumpkin Cookies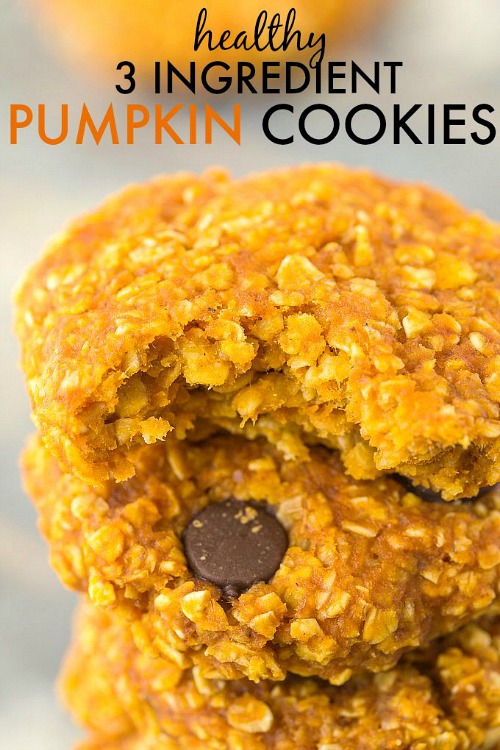 There's no reason why you can't be healthy and still have some delicious pumpkin cookies! These flourless, vegan cookies only have a few ingredients, but are very yummy! If you want to have a cookie but still want to be healthy, you have to try The Big Man's World's healthy 3 ingredient pumpkin cookies!
10. Confectioner's Sugar Rolled Pumpkin Cookies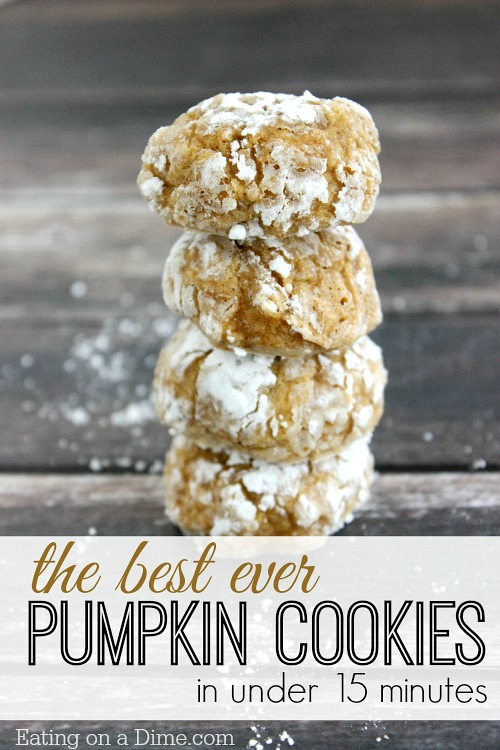 These look like they taste wonderful! If you prefer simpler cookie recipes, then you've got to try this easy confectioner's sugar rolled pumpkin cookies recipe from Eating on a Dime!
What are your favorite pumpkin cookie recipes?
You may also be interested in: