Don't you just love the look of chalky paints? They look so pretty, and have such a nice texture. It's also easy to use chalky paint to distress furniture, and who doesn't like it when a DIY project is easy? If you like easy projects, you'll love this homemade recipe for Easy DIY Chalky Paint!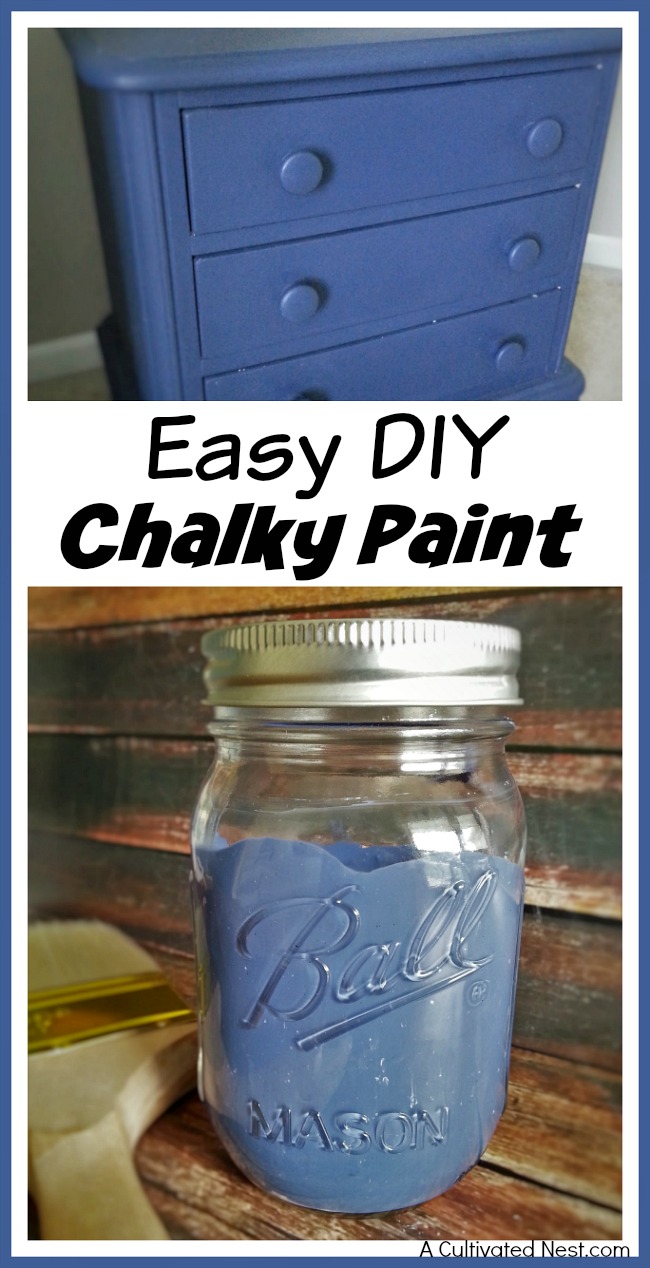 Disclosure: This post may contain affiliate links to Amazon and/or Etsy, which means that I may earn a small commission from some of the links in this post. Please see our Disclosure Page for more information.
Commercial chalky paint can be somewhat pricey (around $40 per quart), and you're limited by the colors the manufacturer makes. This recipe allows you to get the looks and benefits of commercial chalky paint without the cost! And the fun thing is that you can make whatever color you like! I chose to make mine blue, but I could have just as easily made a lighter blue, or red, or any color I wanted!
Easy DIY Chalky Paint

Materials: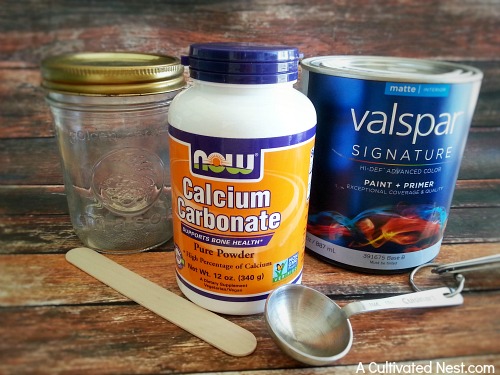 Mason jar (I like these because of the lids, the lines for easy measuring, and they are cheap!)
Calcium carbonate (which you can buy at health food stores, or online)
Latex paint color of your choice (be sure that the finish is either flat or matte)
Stir sticks
Warm water
Measuring spoons
Directions:
I like to make one cup at a time because it mixes better and the paint goes a surprisingly long way.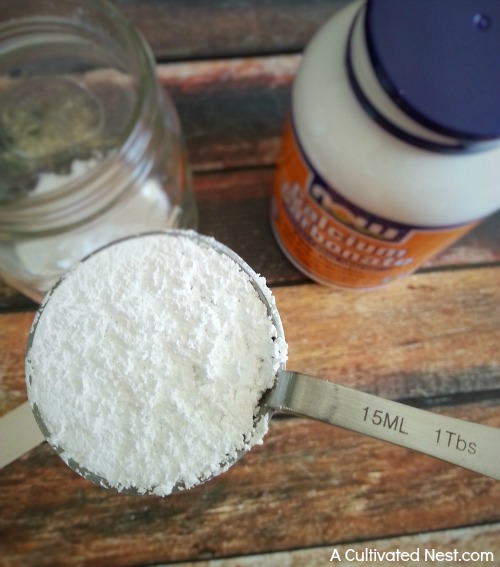 1. Start with the Mason jar and add 4 TBSP of the Calcium Carbonate.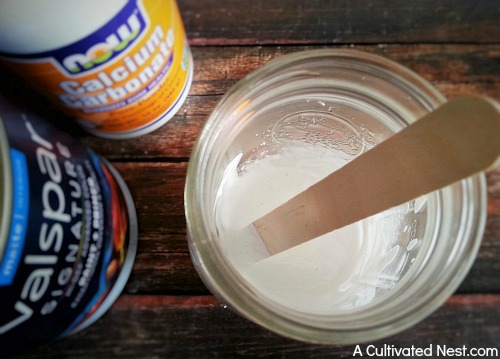 2. Next add 2 TBSP of warm water, and stir until you get a creamy base.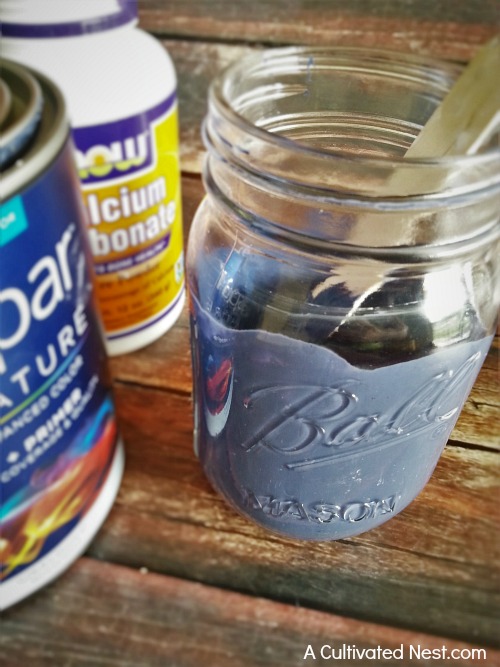 3. Add one cup of paint to the mixture and stir until the calcium carbonate and paint are well blended and you don't see any white.
Now you're ready to paint with your DIY chalky paint at a fraction of the cost of the name brand chalky paints out there. No sanding or priming needed. Typically I do 3+ coats and finish with a waxing cream. I rub the wax on with a clean rag, and buff it off with a clean rag.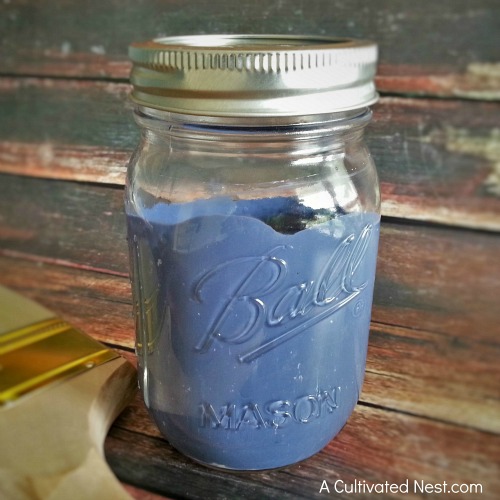 ***This post contains Amazon Affiliate Links. Please see our Disclosure Statement for more information.
You may also be interested in: