I've been thinking about all the outdoor projects that I need to do. Too many to list but on the top of my list is building a small garden tool shed to house my most used garden tools (so I don't have to keep going into the barn or garage). Ideally I'd love to have it in my vegetable garden so I don't want it to take up too much space. It has to be a small garden shed.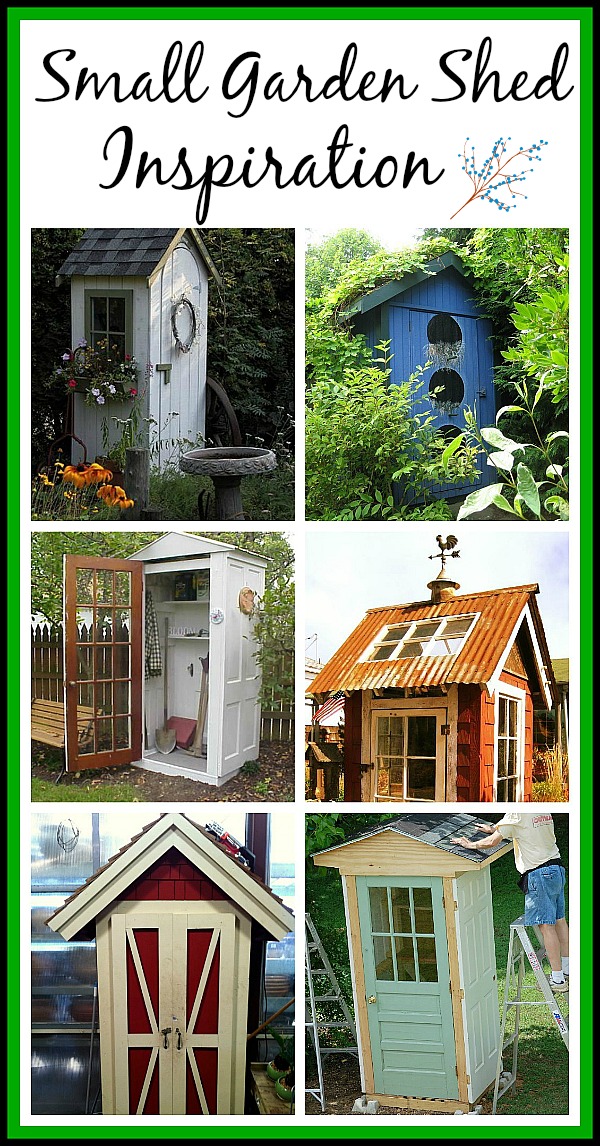 The one that I'm really coveting is one that my local Home Depot uses in the inside gardening area. It's really the perfect size and so cute!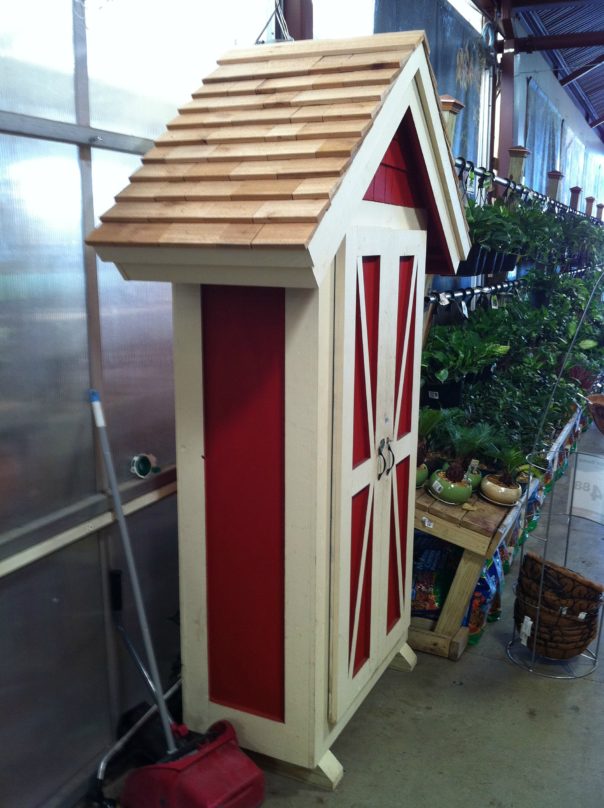 Disclosure: This post may contain affiliate links to Amazon and/or Etsy, which means that I may earn a small commission from some of the links in this post. Please see our Disclosure Page for more information.
 I figure if my husband can just build me the basic shell I can cute it up.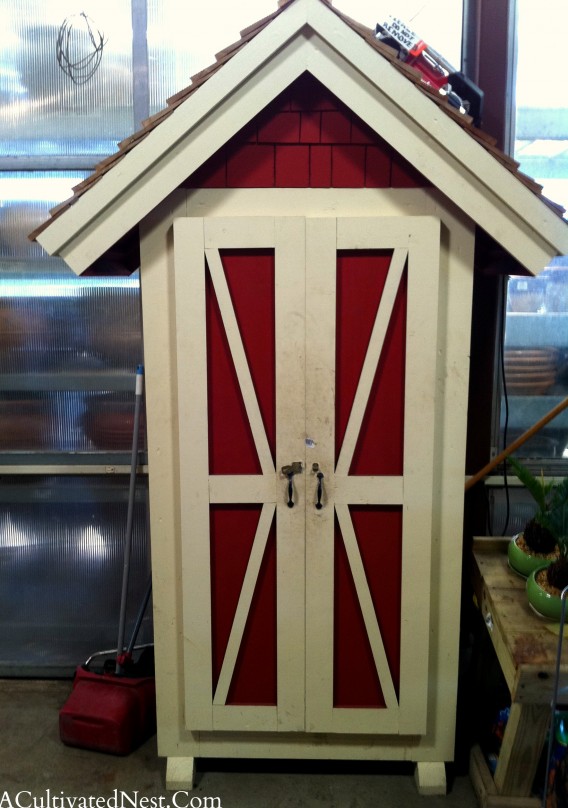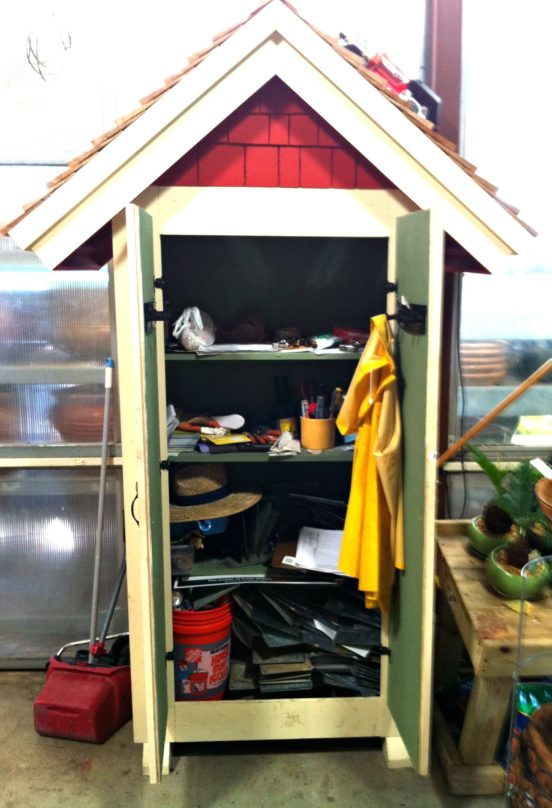 It's not very deep so it won't take up lots of space but I think it holds a lot. I wouldn't have all those shelves, probably just one on top since I want to put in my favorite hoe, rake, shovels etc.
I've asked if they sell them and they say no that they built it themselves. So I'm just wondering if any of you have seen them in your Home Depot?
Here are some other small garden sheds that I like: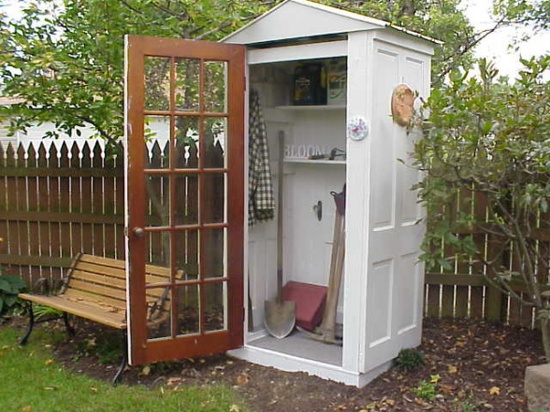 This one is made from upcycled doors! Love it! via HGTV Rate My Space
I do have a french door I found in a neighbors garbage that we could incorporate into our design like this one.  Look at that handle!
This one is cute too with it's unusual door and I love the color.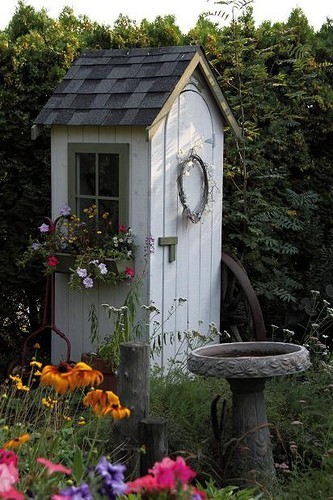 I still have some old windows that I haven't used so we could do something like this too.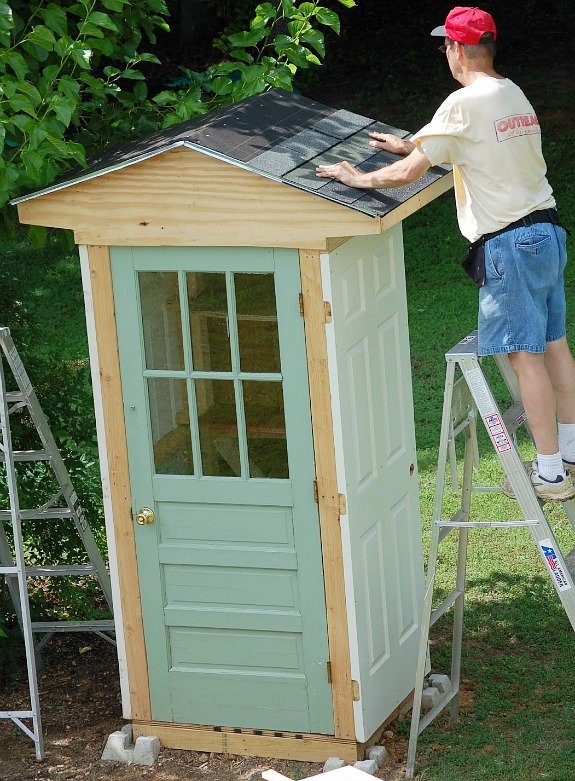 Love this one! via Liberty Rose
This weekend my husband is building me some more raised beds and then I've asked him to help me with the foyer steps.  So we'll see when I get my garden shed!
****Photos that are not mine are always linked to their original source (if I can find it). ****
Check out the garden shed I that I wound up making by repurposing doors and windows:  My Cute Upcycled Shed
Have a wonderful weekend!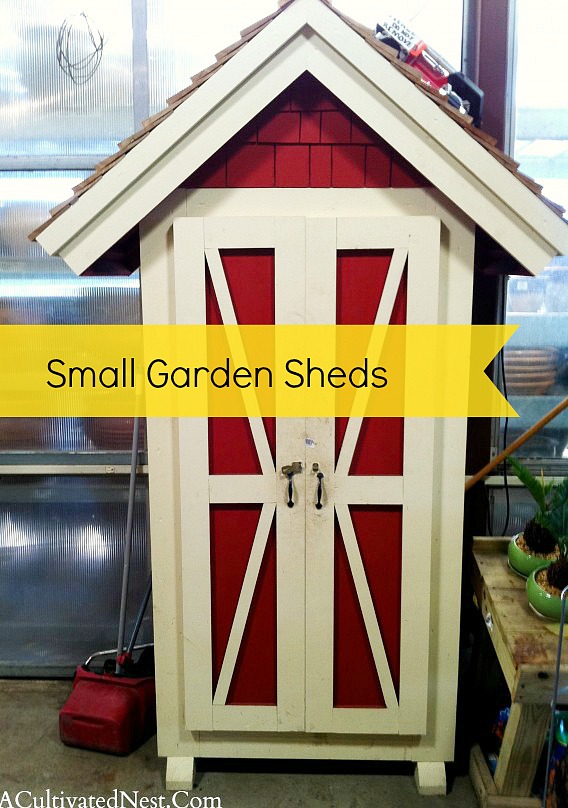 If you'd like more shed inspiration check out my garden shed board on Pinterest!