I wanted to show you two things that I got at the thriftstore recently. One thing I've been searching for since I re-made my faux fireplace and one thing I've always wanted for my garden but have never been able to find. The winner of the $25 Amazon Gift Certificate is announced at the end of this post. Thank you to all you entered!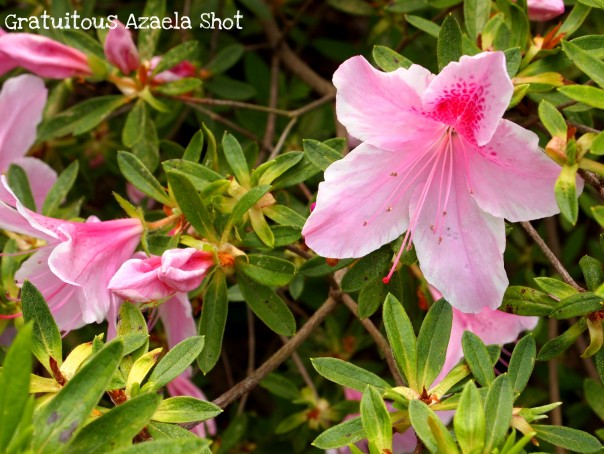 I  built out the firebox in my fireplace so I could actually put some candles in there and simulate a real fire (wishful thinking) so I've been looking for either a large candleholder thingie or maybe two/three that I could use together. I found this perfect one at Goodwill!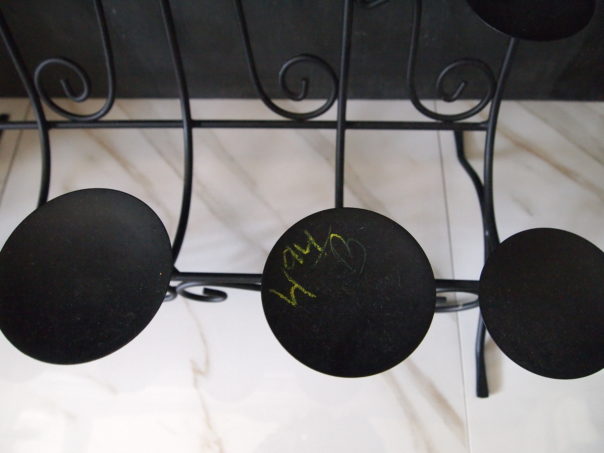 Disclosure: This post may contain affiliate links to Amazon and/or Etsy, which means that I may earn a small commission from some of the links in this post. Please see our Disclosure Page for more information.
I did see one I could have gotten at TJMaxx but it was $20+ and it wasn't exactly what I had in mind so I passed on it.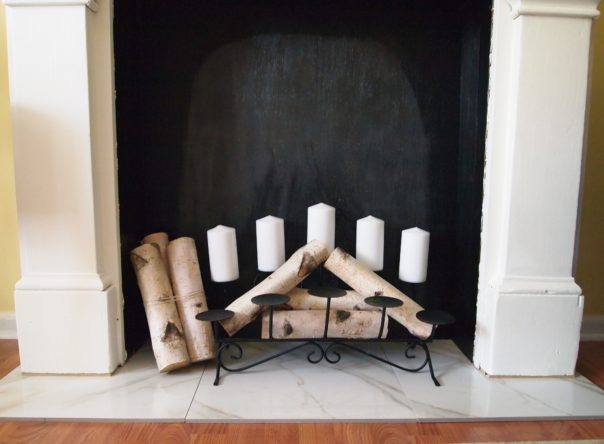 Which is good because this fits perfectly! I need to get some short white candles for the front and I'm still looking for a mirror that will fit into the back (to reflect the candles).
Still working on the fireplace (and the living room, and the stairs, and my office, and my garden)! I wish I wasn't always in the "before" stage with projects that I show you,  but that's real life. At least it's my real life since I shop mostly clearance and thriftstores plus I have a limited budget.  Slow is how it goes around here :)!
Guess what! I finally have a chicken! No………….really!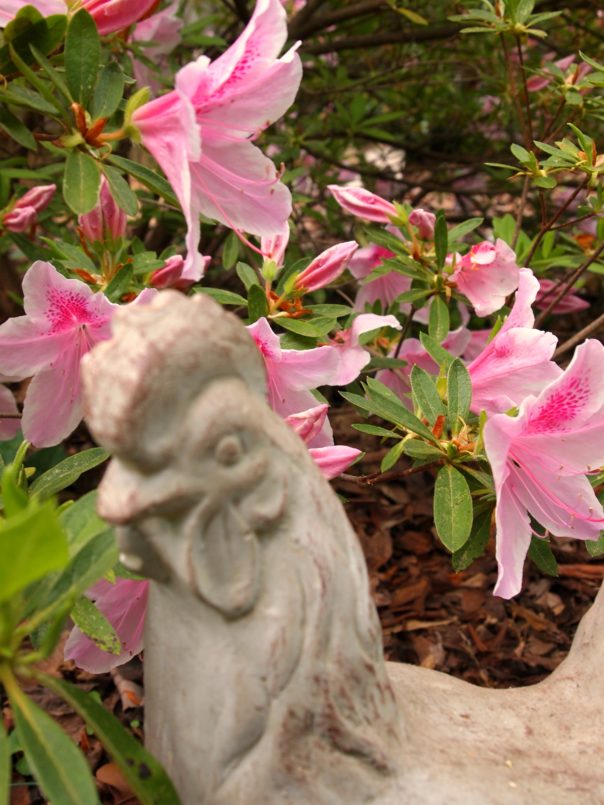 A concrete chicken! Oh my gosh, I have been looking and looking for a concrete chicken. I would have even paid full price for one, but I never came across one!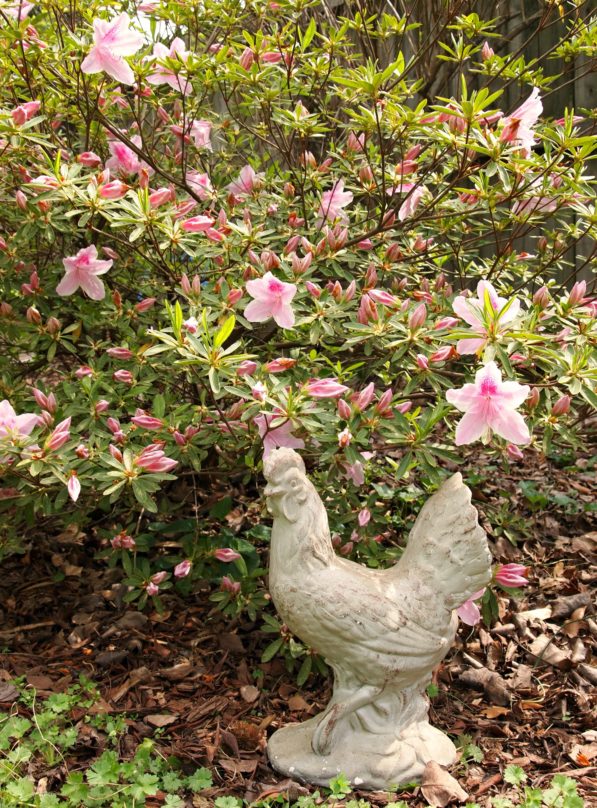 $8!!  Squeeal! I'm sure people thought I was crazeee since I know I was grinning from ear to ear clutching my chicken. Now, of course, I want one or two other ones so I can have a "flock" (less is never more with me).
That's it for my thrifty finds.
OK –  the winner of the Amazon Gift Certificate chosen by the random number generator thing is….
Thanks to everyone that helped me celebrate my five years of blogging!