These chewy no-bake granola bars are really easy to make and so delicious that every time I make some, half the pan is gone before I can put them away!  I started doubling the recipe so I would have enough to set aside for snacks for the week!  The great thing about this recipe is that you probably have the basic ingredients in your pantry already AND you can literally put these together in under 5 minutes! Plus they have no preservatives!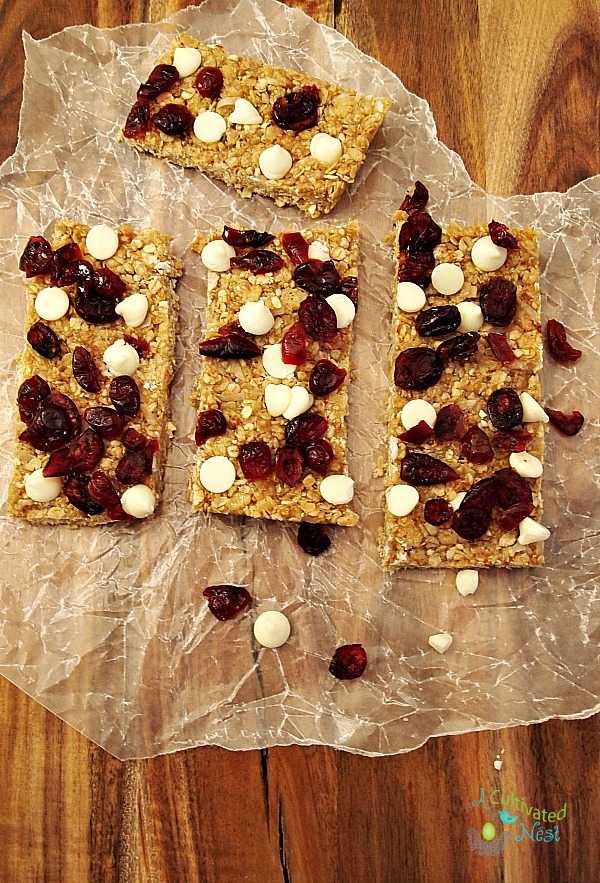 Disclosure: This post may contain affiliate links to Amazon and/or Etsy, which means that I may earn a small commission from some of the links in this post. Please see our Disclosure Page for more information.
This time I made white chocolate coconut cranberry bars but you can top them with whatever you like – mini chocolate chips, sliced almonds, chopped dried fruit, pecans, butterscotch chips, mini marshmallows, seeds…whatever! I've been making these for years but the recipe originally came from Lauren's Lately (and she adapted it from Rachel Ray).
No-Bake Granola Bars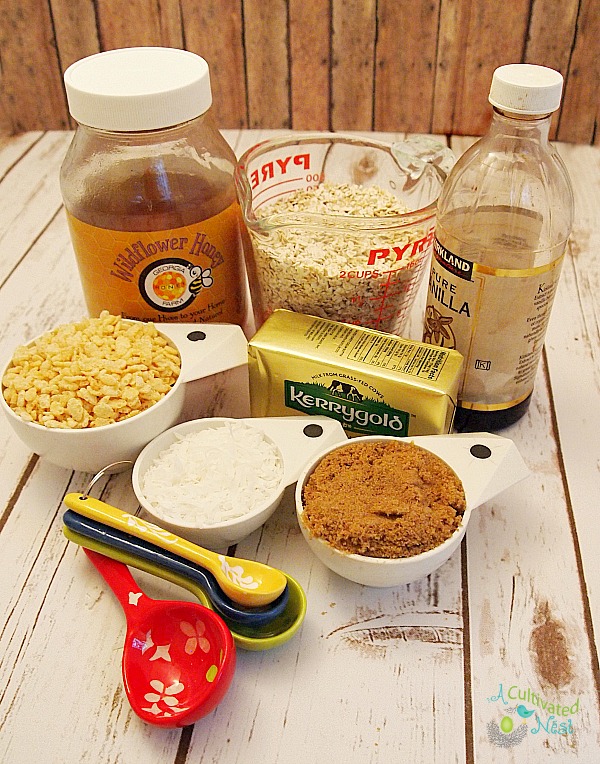 INGREDIENTS:
2 cups quick cooking oats (not rolled oats)
1 cup rice crispy cereal
1/4 cup butter (real butter)
1/4 cup honey
1/4 cup packed brown sugar
1/2 teaspoon vanilla
1/3 cup shredded coconut (optional)
Toppings of your choice (mine are craisins and white chocolate chips)
DIRECTIONS:
1. In a large bowl, stir oats, rice cereal and shredded coconut (optional) together. Set this aside
2. In a small pot –  melt butter, brown sugar and honey over medium high heat.  Stir and let it start to bubble.
3. Once it it starts boiling, reduce the heat and cook for 2 minutes stirring. remove from heat
4. Add the vanilla and stir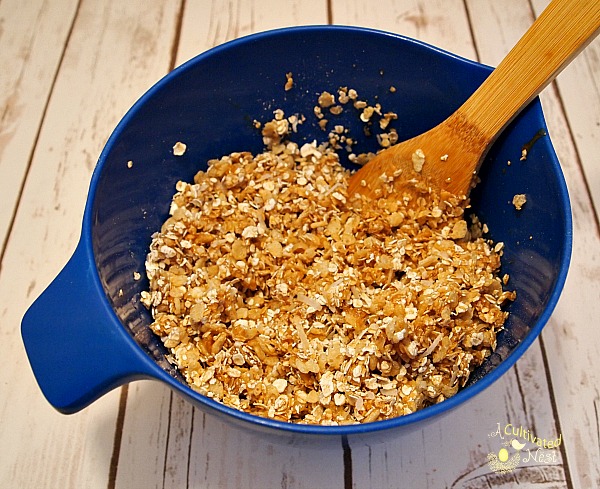 5. Pour over dry ingredients and mix well until everything is completely coated.
6. At this point you can add in your mix-in items if you like your bars that way (I put mine on top). Just be sure that the mixture is a bit on the cool side if adding chocolate chips otherwise they will melt.
7. Pour into a well greased 13×9 baking dish (if you like thicker bars you can double the recipe or use a smaller pan). Spread out your mixture to fit the pan and  sprinkle on any toppings (I like mine on top instead of mixed in)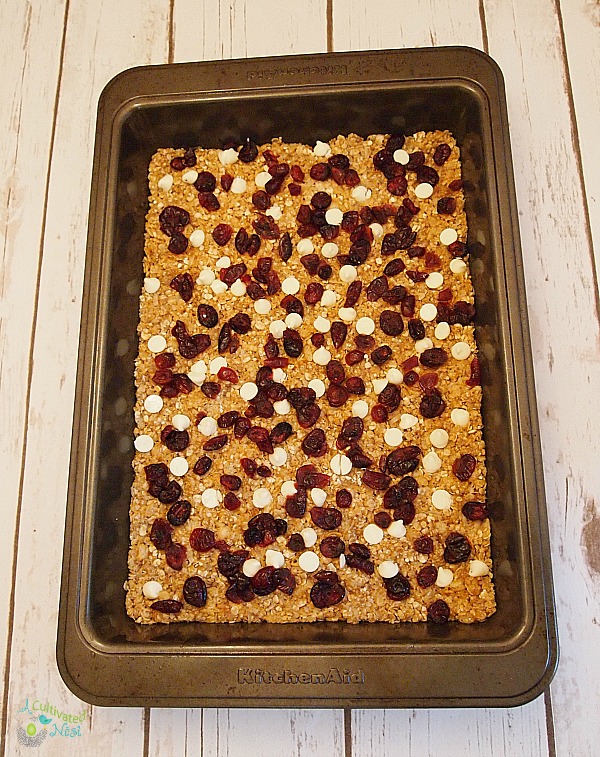 8. Press very firmly. I wet my hands with cold water and press down hard all around the pan. If you do not press firmly your bars will not hold together.
9. Place the pan into the fridge for 20-25 minutes then cut  into whatever size bars you like.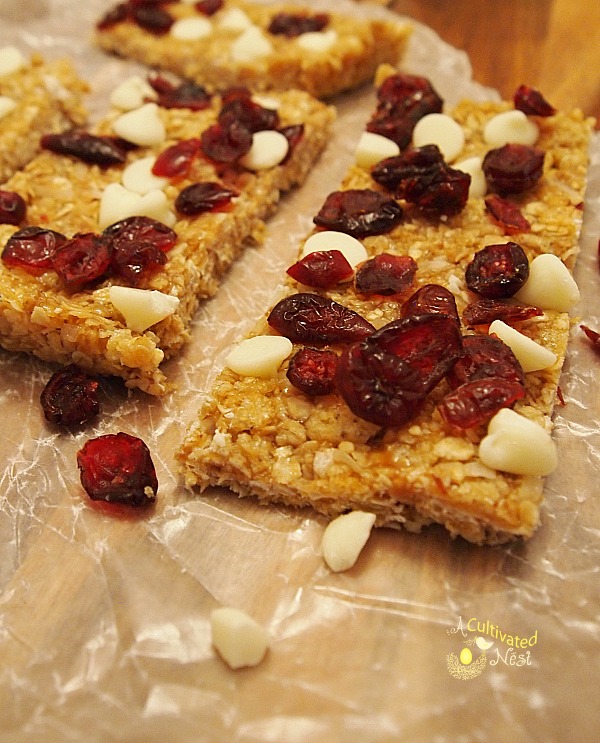 Wrap individually and store at room temperature. I put mine in plastic snack bags so they are easy to grab for a snack. They don't last more than a week in my house!
*You could use gluten free oats and gluten free rice crispy cereal
I'd love hear what you think of them if you make them!
Don't miss a post! Get this blog delivered by email every time I post.  Subscribe via email here