There are so many aspects to the Christmas holiday. Between shopping for Christmas, picking out a Christmas tree, holiday parties, and everything else, it doesn't take long before we find ourselves overwhelmed and rushing through the Christmas season. Simplifying your Christmas holiday can help you actually take time to embrace the Christmas season, and enjoy this time of year! If you want to learn How to Simplify Christmas Without Being a Scrooge, here are my best tips!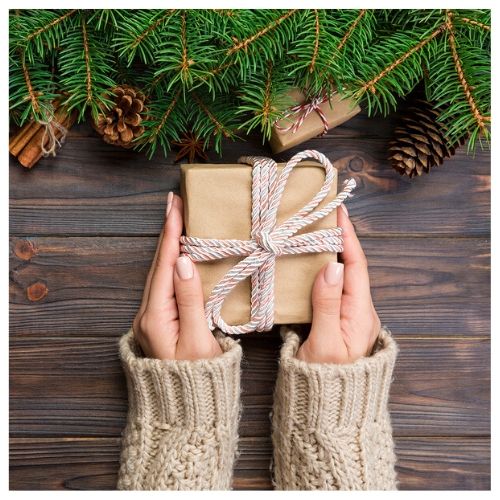 Disclosure: This post may contain affiliate links to Amazon and/or Etsy, which means that I may earn a small commission from some of the links in this post. Please see our Disclosure Page for more information.
It is possible to have a low-key, minimalist Christmas and still enjoy the season! You just need to go about it the right way. When done right, you'll find yourself saving money and experiencing less stress, allowing you to enjoy the holiday season even better than before!
How to Simplify Christmas Without Being a Scrooge
Say no so you can say yes.
You will not be able to do every single Christmas-themed activity out there! If you do, you will find yourself unable to say yes to the things you really want to do! Learn to say no to the things you don't want to do. It's okay to skip a holiday party if it's something you genuinely don't want to go to! If you don't want to host a holiday party, don't do that either!
Focus on the activities and traditions that bring you the most joy.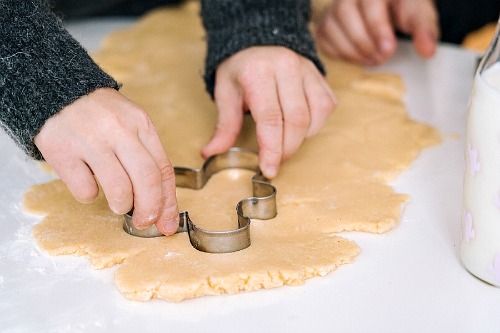 There are a lot of things we do during the Christmas season that we love! You might enjoy the idea of baking homemade cookies or searching through the stores for the perfect gift for everyone on your list. If those things aren't crucial for you, then let them go! Instead of baking homemade cookies, go storebought instead! If you don't like wandering through the crowds to shop for gifts, buy them online from your couch. Focus on the traditions and activities that bring you joy, and find shortcuts for the rest!
Dial down your Christmas expectations.
As we mentioned earlier, you won't be able to do everything. One of the best ways to simplify Christmas is to dial down some of those expectations. Your house doesn't have to be covered with Christmas cheer, and you don't have to have a special themed treat to watch The Grinch. If you dial down your expectations, you will find the holidays to be easier to manage.
Limit gifts and don't be afraid to give gift cards or cash.
If you want to spend less time shopping for everyone on your list, don't be scared to go with gift cards or cash! This gives them the flexibility to buy the things they want and need, and you don't have to spend a lot of time hunting and wrapping presents! DIY gifts are also a good alternative, especially if you enjoy crafts. They're heartfelt, but cost very little and don't require hunting through busy stores.
Don't try to do it all.
Doing it all is how you get burnt out and even start to despise the Christmas season. Instead, focus on just the things you enjoy and say no so you don't feel overwhelmed. Limit your Christmas responsibilities and know that you won't be able to do every little thing this year. If possible, pass on some of your Christmas responsibilities to other people in your household. If the kids are old enough, they can bake the treats. Your significant other can handle the outdoor decorations. You may even find that you didn't miss some of those activities you decided to skip this year.
You don't have to go all out on Christmas to have a fun and memorable Christmas holiday. Use these tips to help you simplify Christmas even if you love all the little pieces of the Christmas season.
What do you love most about the Christmas season, and what do you like the least?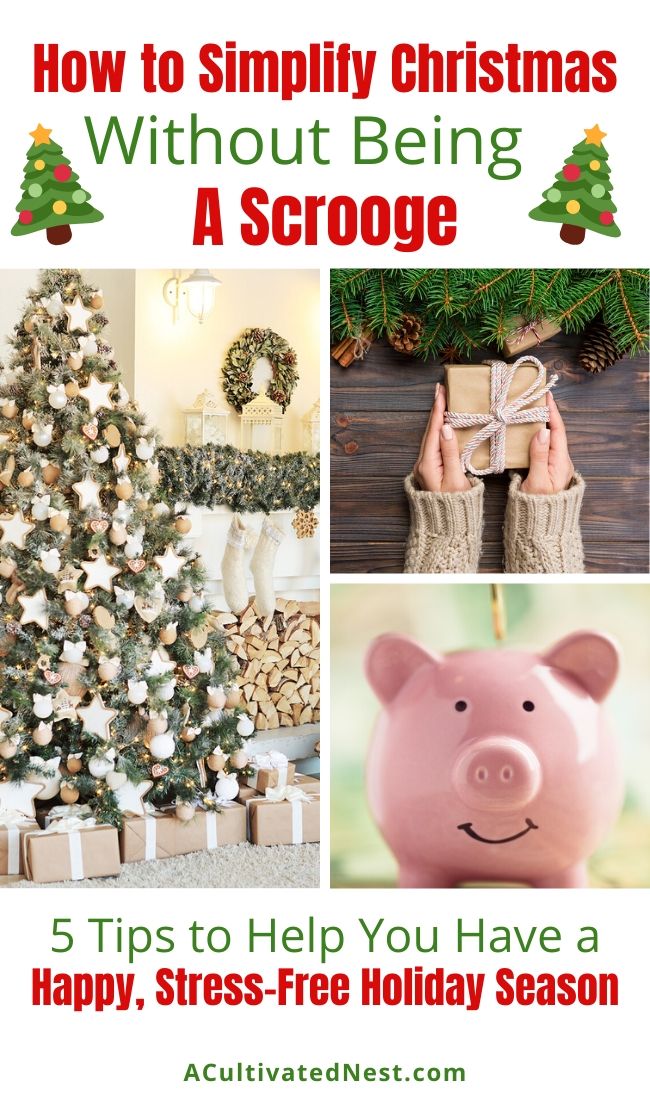 You might also be interested in: How to Get Into the Christmas Spirit When You're Broke