It's very nearly Christmastime, which means it's time to start planning what Christmas cookies you want to make! Luckily there are dozens of different kinds of cookies in existence! There are soft cookies, crunchy cookies, chocolaty cookies, you name it! Whether you're just making cookies for your family, or to take to a Christmas cookie exchange, there's likely several Christmas cookie recipes that you're bound to love! If you're looking for some new recipes to try this year, then you've got to check out these 10 Yummy Christmas Cookie Recipes!
10 Yummy Christmas Cookie Recipes
1. Spiced Gingerbread Man Cookies
Disclosure: This post may contain affiliate links to Amazon and/or Etsy, which means that I may earn a small commission from some of the links in this post. Please see our Disclosure Page for more information.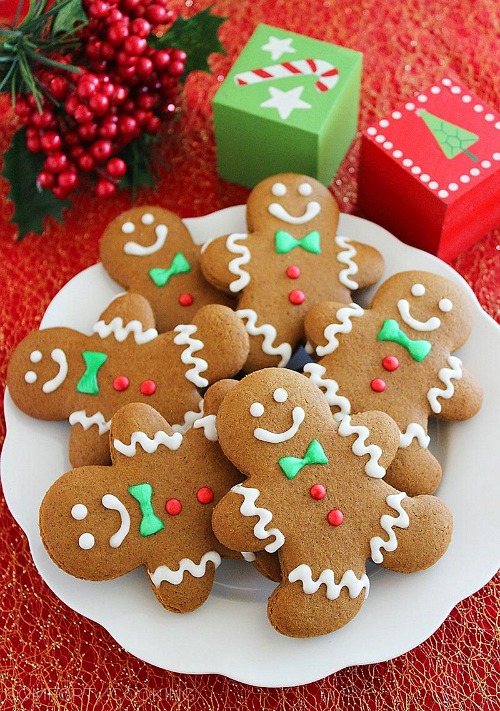 Christmas wouldn't be Christmas without some gingerbread man cookies! The Comfort of Cooking shows how to make these yummy gingerbread man cookies!
2. Red Velvet Gooey Butter Cookies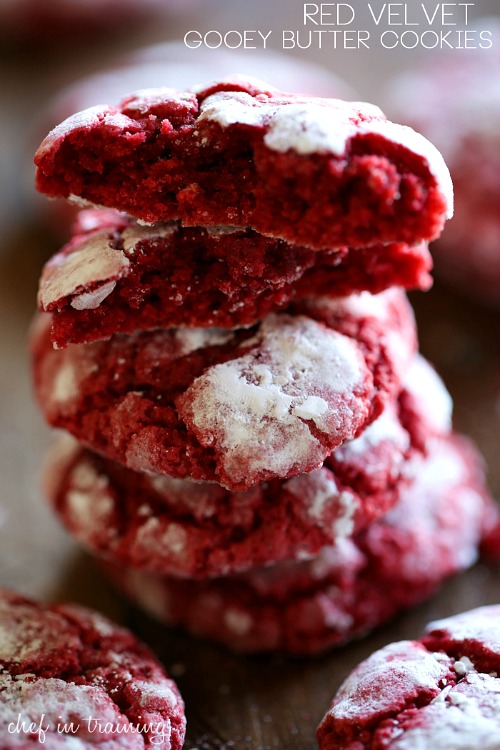 If you love red velvet cake, then you've got to try these delicious cookies! Follow Chef in Training's recipe to make your own red velvet cookies!
3. Eggnog Snickerdoodle Cookies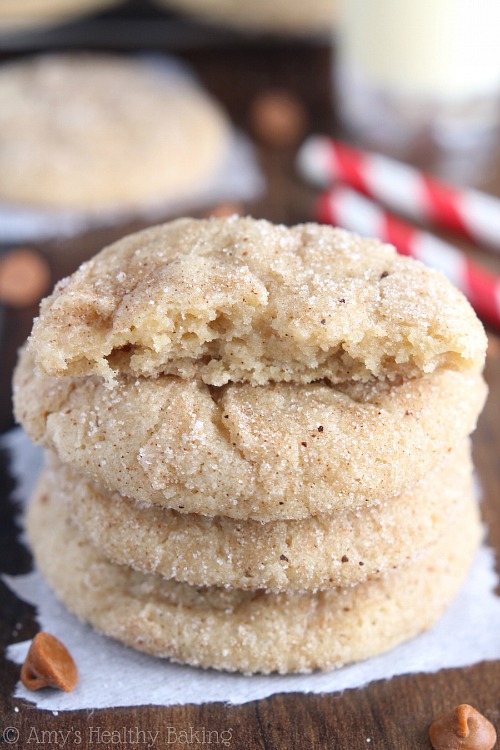 I love snickerdoodles, and the addition of eggnog makes these snickerdoodles perfect for Christmastime! Check out Amy's Healthy Baking's recipe and make these wonderful eggnog snickerdoodle cookies!
4. Italian Anisette "S" Cookies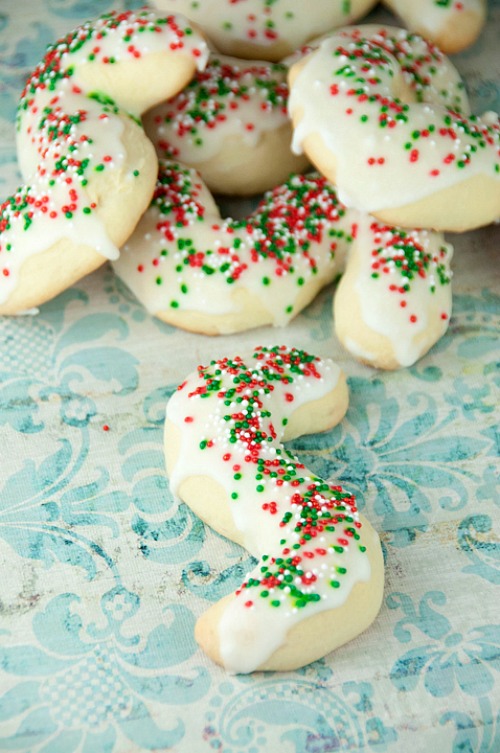 Aren't these Christmas cookies pretty? Wishes and Dishes explains how to make your own tasty Christmas Anisette cookies!
5. 3-Ingredient Buttery Shortbread Cookies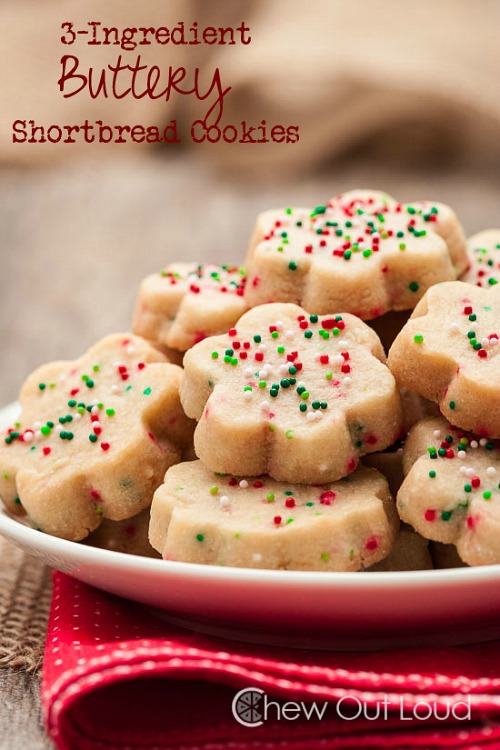 These shortbread cookies are perfect for a Christmas cookie exchange because they look cute, but only use a few ingredients. Find out how to make these yummy Christmas shortbread cookies by following Chew Out Loud's recipe!
6. White Chocolate Dipped Ginger Cookies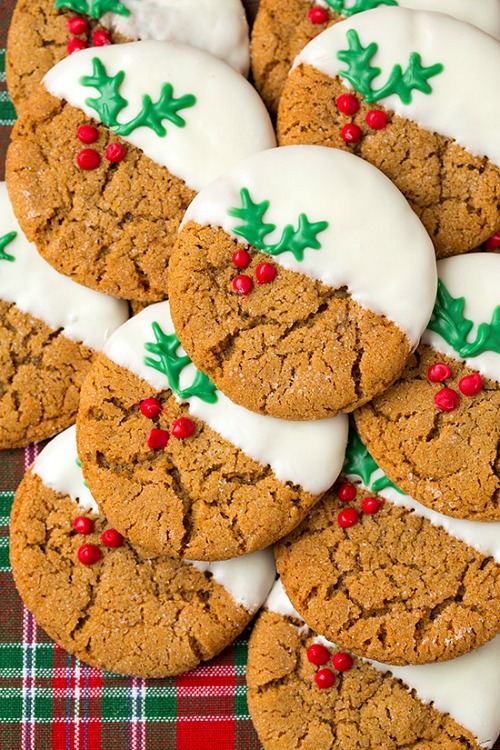 These cookies look so delicious! If you want to make your own pretty white chocolate dipped ginger cookies, check out Cooking Classy's recipe!
7. Snowman Thumbprint Cookies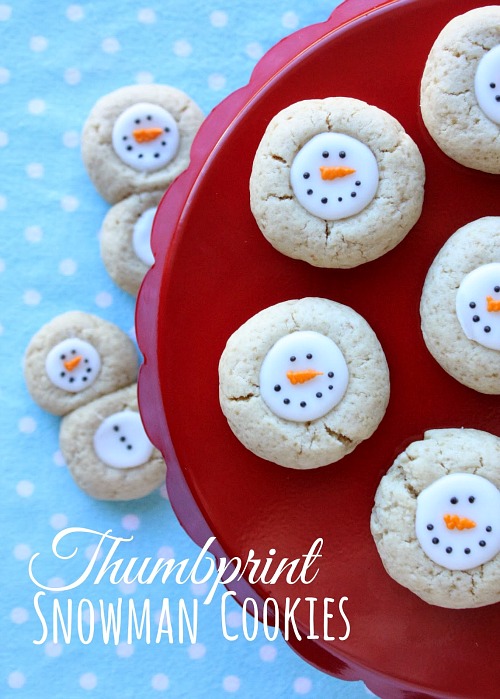 These creative thumbprint cookies are sure to be a hit at any Christmas cookie swap! Take a look at the recipe on In Katrina's Kitchen to find out how to make these adorable snowman thumbprint cookies!
8. Melting Moments Cookies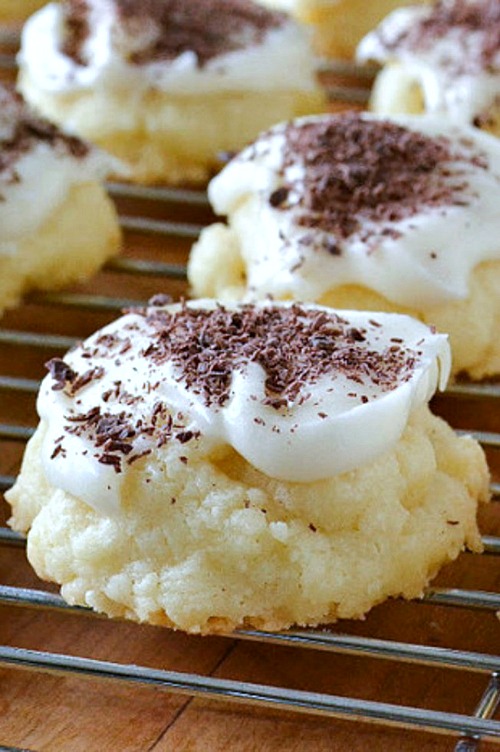 If you love soft, melt-in-your-mouth cookies, then you've got to bake these! Follow The View From Great Island's recipe to make these soft Melting Moments cookies!
9. Chocolate Cherry Blossom Cookies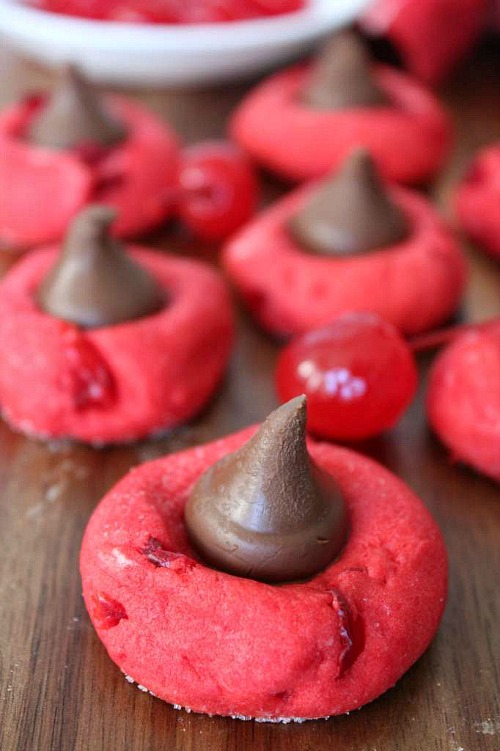 These pretty cookies look so tasty, and are easy to make! Follow Baking Beauty's recipe to make your own yummy chocolate cherry blossom cookies!
10. Oreo Peppermint Crunch Cookies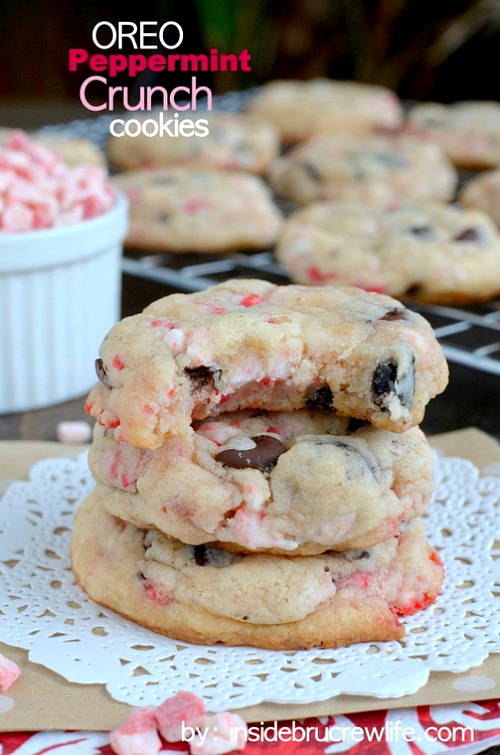 These easy to make cookies have a delightful added crunch! Inside Bru Crew Life's recipe explains how to make these yummy Oreo peppermint crunch cookies!
Don't miss a post! Get this blog delivered by email every time I post.  Subscribe via email here
You may also be interested in: