Clever Ways to Use Melamine Sponges.
Did you know that Magic Erasers (AKA melamine sponges) have more uses than just cleaning away stains? I recently purchased a nice bulk package of Magic Erasers, and thought it would be interesting to see what other hacks I could find to try in my home with these useful little sponges. And to my surprise, there are many different unique ways you can use them! Try these 16 Genius Magic Eraser Hacks to get the most out of your melamine sponges and have an easy time cleaning your home!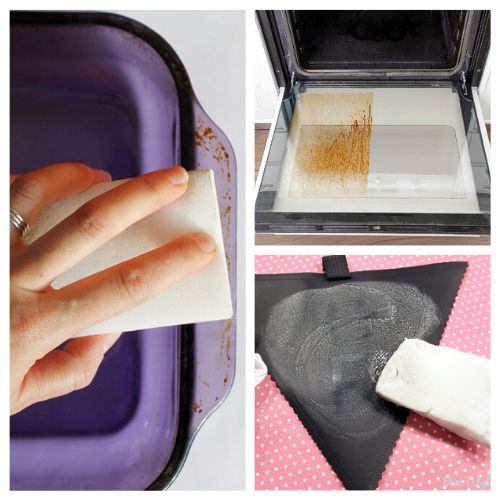 Disclosure: This post may contain affiliate links to Amazon and/or Etsy, which means that I may earn a small commission from some of the links in this post. Please see our Disclosure Page for more information.
If you don't have any Magic Erasers already on hand, you may wonder if you need to get the name-brand ones or just generic melamine sponges. I personally have found that the generic ones fall apart really quickly, so prefer to get actual Magic Erasers, particularly the Extra Durable variety. But you can technically use these hacks with any kind of melamine sponges. You just may have to throw them out more often if they're the generic kind.
16 Smart Magic Eraser Hacks
Here are some things to consider when starting to use Magic Erasers to clean:
Use anywhere! Magic erasers are very useful in cleaning almost every room in your home, from floor to ceiling, as well as furniture and bakeware.
Inside and outside. This genius magic eraser can be a helpful tool both outside the home and on the headlights of your vehicles.
Make your own. For the DIY crowd, you can make your own magic eraser sponges, as well as use them in your craft projects. You'll find a link to a DIY magic eraser tutorial below.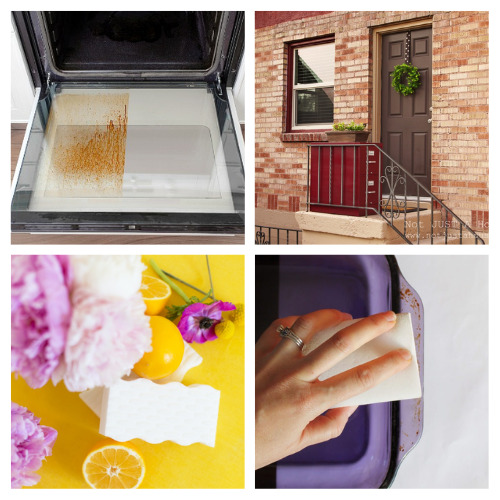 1. The Biggest Guide to Cleaning Your Oven Easily from A Cultivated Nest
2. Freshening Up My Porch from Stacy Risenmay Not Just A Housewife
3. Spring Cleaning Hacks  from Lovely Indeed
4. Pinterest Tested:  Removing Crud From Glass Bakeware from The Craft Patch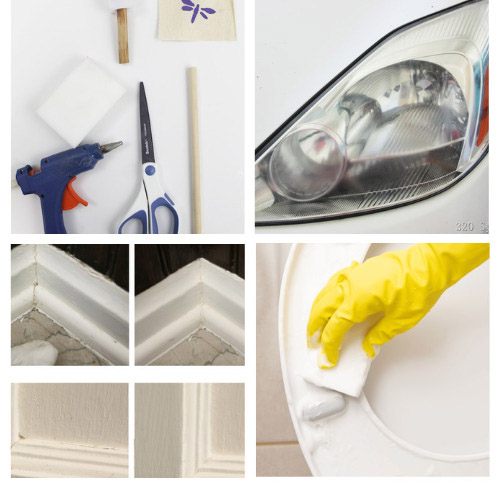 5. Cheap & Easy Way To Make Stencil Sponges (Stipplers)  from Craft Your Happiness
6. DIY Headlight Restoration from 320 Sycamore
7. Deep Cleaning Tips from Stacy Risenmay Not Just A Housewife
8. Make Your Own Homemade DIY Magic Erasers from Inspiring Savings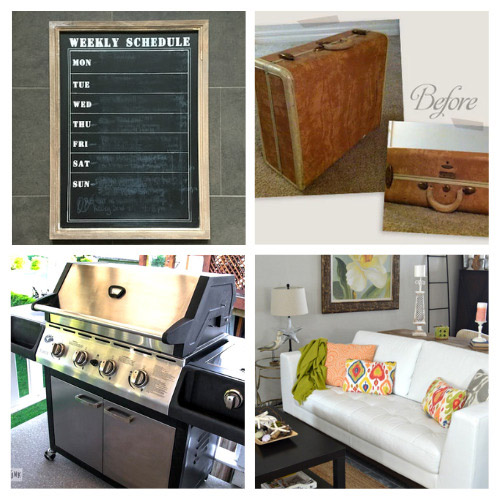 9. How to Use Chalk Ink Markers Properly: Great Tips and Tricks from Organizing Made Fun
10. Mod Podge Fabric Covered Suitcase DIY from Sarah Hearts
11. New Junky Patio Touches from Funky Junk Interiors
12. How To Clean White Furniture from H2O Bungalow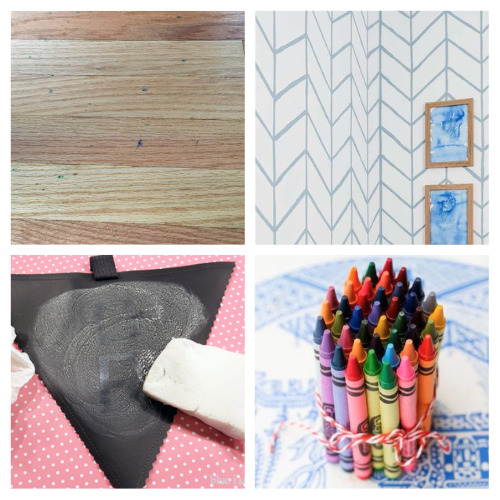 13. Wood Floor Mark Remover from Hometalk
14. DIY Herringbone Wallpaper | Easy Hand Painted Wallpaper from Pine + Poplar
15. How To Make a Reusable Chalkboard Pennant Banner   from Blue I Style
16. 15+ Marvelous Uses for a Magic Eraser from Hometalk
Did you know all of the genius ways to use a magic eraser?  Try some of these new ideas and let us know how it went in the comments!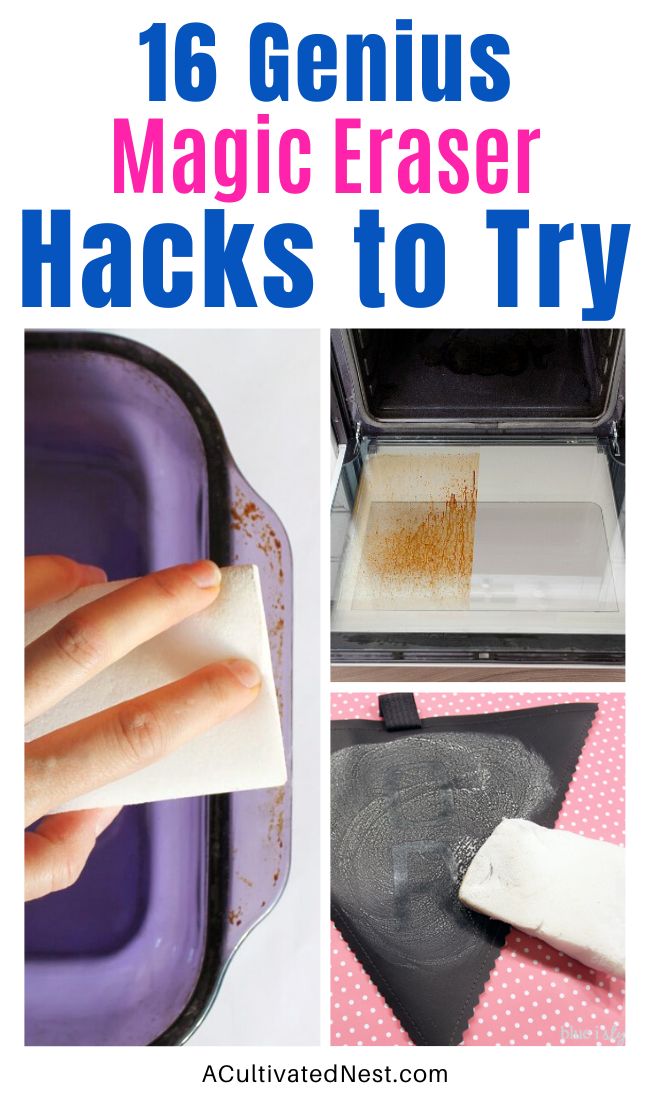 You might also be interested in: 12 Handy Uses for Dryer Sheets