Delicious Ways to Use Celery.
Celery has long been one of our staple kitchen ingredients, from chicken stock to salads and stir-fries. But its health benefits have inspired us to go beyond the same old recipes. We've found 24 Crazy Good Celery Recipes for you that pack a powerful nutrition punch!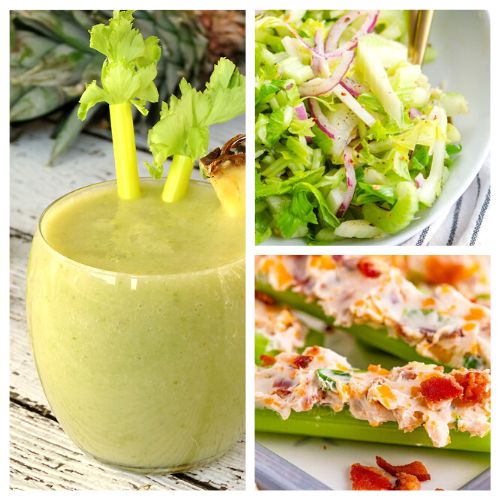 Disclosure: This post may contain affiliate links to Amazon and/or Etsy, which means that I may earn a small commission from some of the links in this post. Please see our Disclosure Page for more information.
Packed with vitamins A and C as well as dietary fiber and antioxidants, these recipes will help fuel your body while tantalizing your taste buds. Plus, celery is a very inexpensive health food, so it's perfect for budget-friendly meals! So whether it's breakfast or dinner, let's get creative with celery recipes – now is the time to whip up something delicious!
24 Crazy Good Celery Recipes 
Celery is yummy in so many ways! It's crunchy and flavorful, and there are infinite possibilities when it comes to pairing celery with other foods. In my opinion, the best thing to eat celery with is peanut butter. The salty-sweet combination will have you literally licking the celery stick clean!
Not only is it delicious and satisfying, but it's also a great source of vitamins, minerals, and protein. So why not get creative with celery – celery salads, cheesy celery gratin, or cream cheese and pineapple stuffed celery– because who doesn't love unique celery recipes?! Want more ideas and celery recipes? Be sure to check out the crazy good celery recipes below!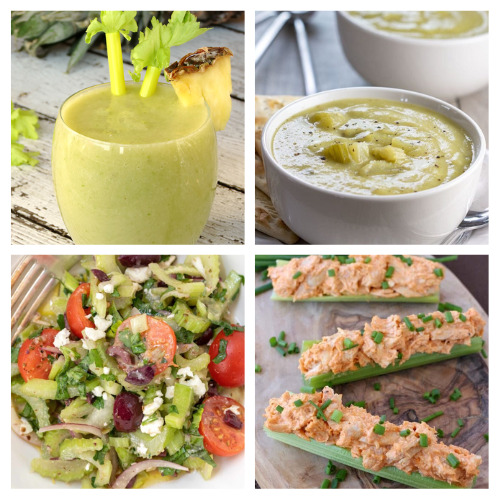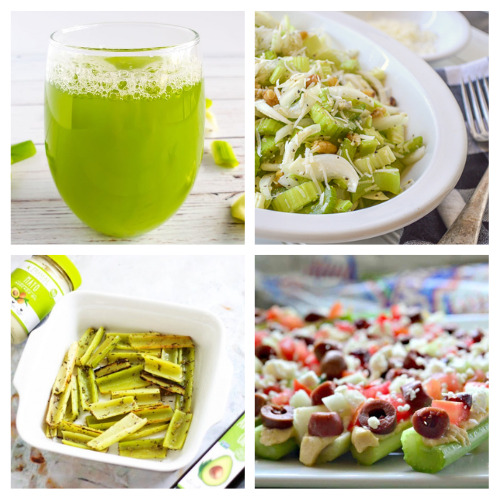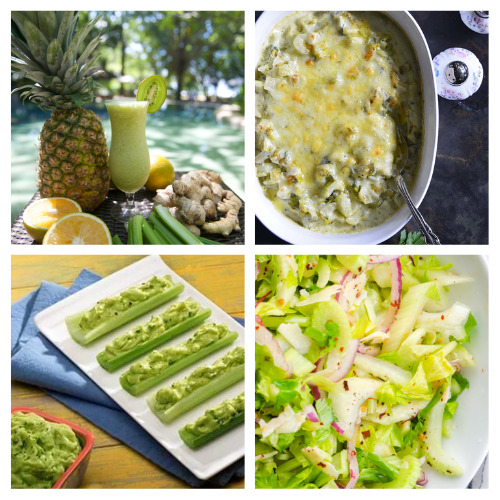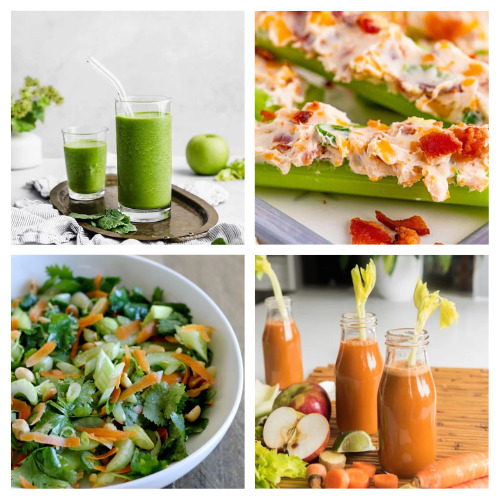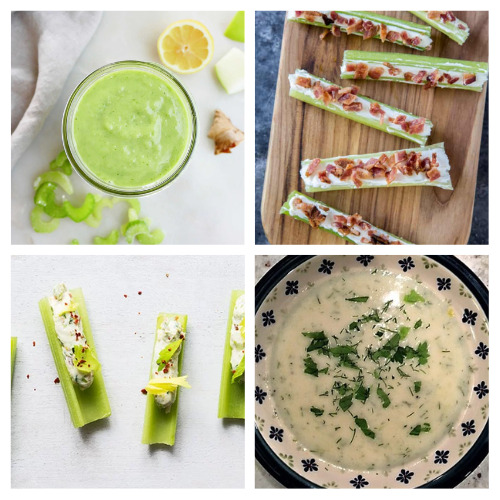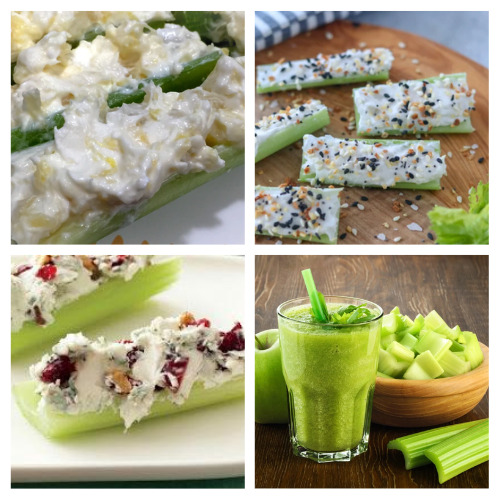 How do you like to eat celery?
You might also be interested in: 36 Delicious Homemade Juice Recipes