Dog toys aren't cheap. Even if your dog is small, toys can be pretty pricey. And if your dog tears up toys quickly, the costs add up fast! If you want to keep your dog stocked with toys, but don't want to spend a ton of money on them, you should consider making your own dog toys! They can be very quick and easy to make! Check out these 10 Homemade Dog Toys for ideas!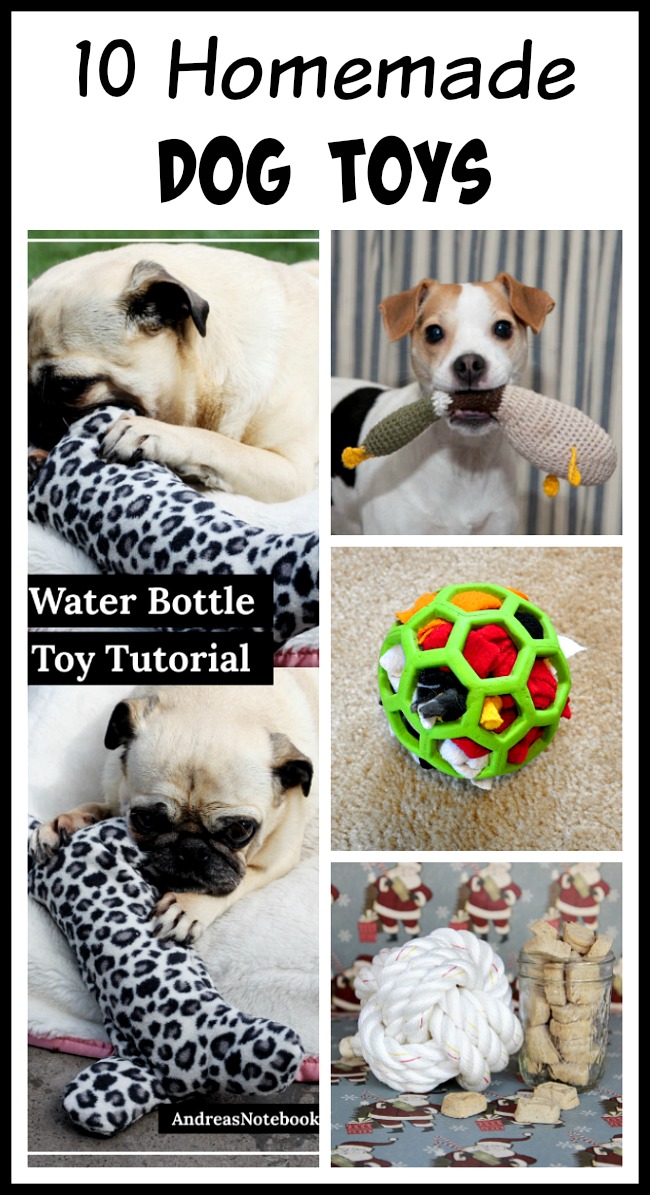 Disclosure: This post may contain affiliate links to Amazon and/or Etsy, which means that I may earn a small commission from some of the links in this post. Please see our Disclosure Page for more information.
While you can upcycle a lot of things into new dog toys, the only thing you can't make yourself is the squeakers. We bought a big bag of squeakers for our dog Corey a few years ago, and we still haven't used them all! They're great to have on hand, both for making new toys and for replacing broken squeakers in toys that are otherwise fine.
10 Homemade Dog Toys
1. Homemade Chew Ring Rope Dog Toy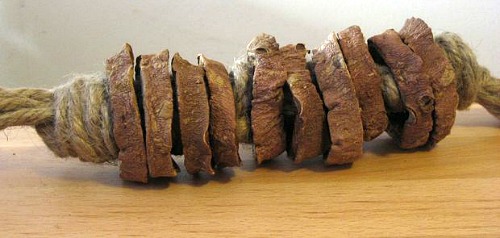 This is such a clever idea! Not only does your dog get the fun of chewing, but part of the toy is edible, too! Follow Instructables' tutorial to make your own chew ring rope dog toy!
2. DIY Water Bottle Dog Toy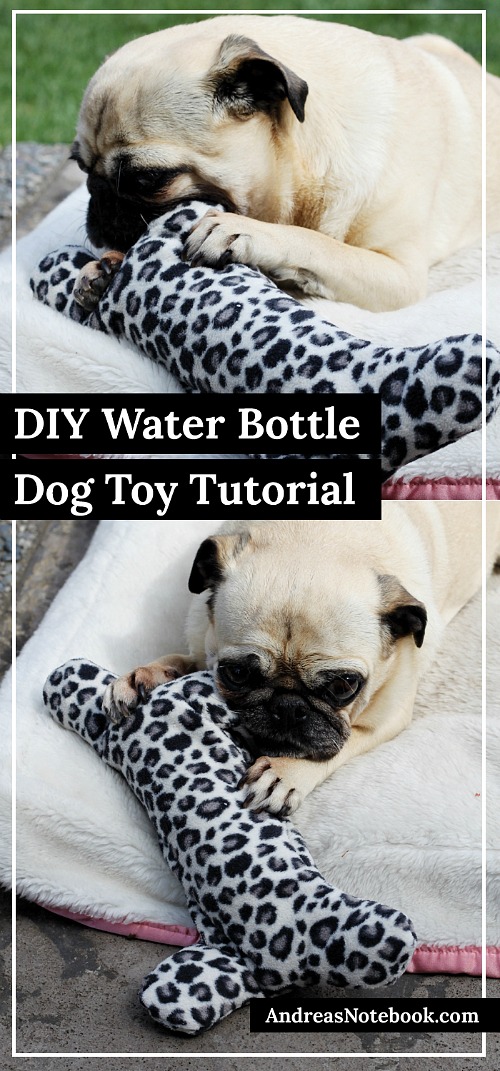 Our dog Corey loves to chew on water bottles! But we don't like to leave them uncovered, as he could eat the plastic. This DIY water bottle dog toy from Andrea's Notebook would make a great bottle cover!
3. Interactive Feeder Homemade Dog Toy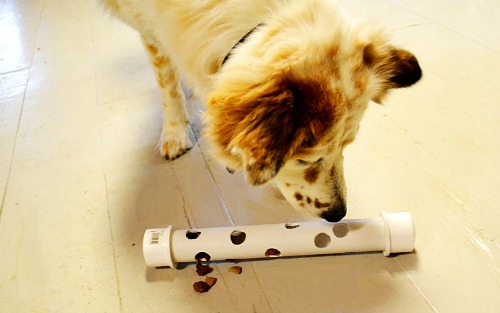 If your dog is smart, s/he may get easily bored. A great solution is an interactive dog toy! Follow Dog Tipper's instructions to make your own interactive feeder toy!
4. Crocheted Duck Dog Toy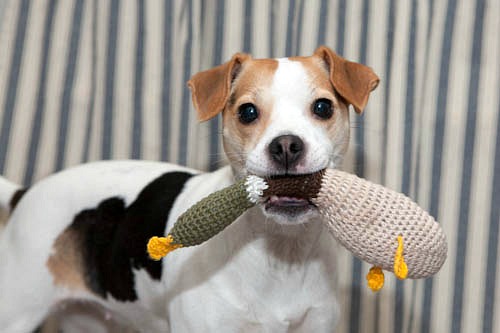 Have some crochet skills? Use them to make a cute toy for your dog! Follow Cand.Selv's tutorial to make your own crocheted duck dog toy (scroll down for English instructions)!
5. Homemade Tennis Ball Buddy Toy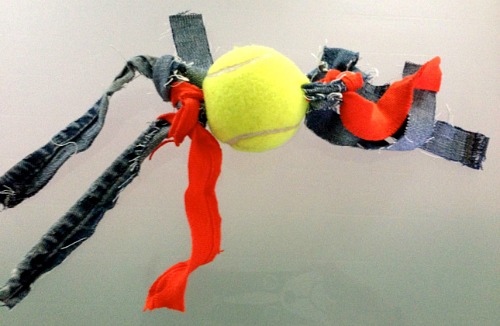 This toy is a great way to use old denim! Check Vetstreet's tutorial to find out how to make a tennis ball buddy toy!
6. DIY Braided Scraps Dog Toy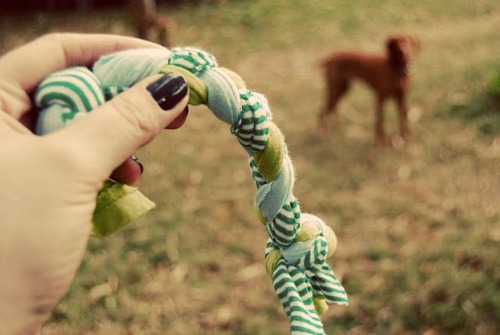 You don't need any fancy new fabric to make a good dog toy! With My Camera shows how to use old shirts to make this DIY braided dog toy!
7. Rope Ball Surprise DIY Dog Toy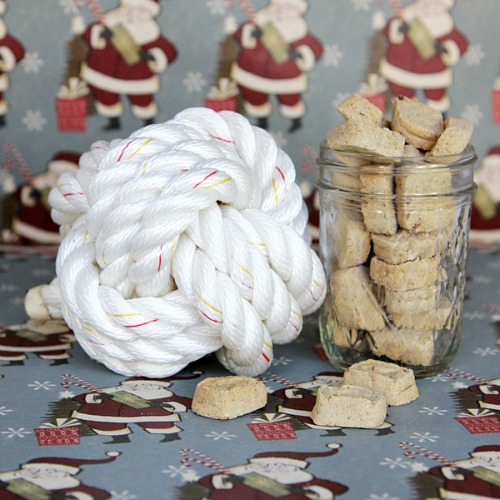 Does your dog usually tear up even the toughest toys? Then you'll want to make Hands Occupied's DIY rope ball surprise toy (the surprise is hidden treats)!
8. Edible Filled Apple Dog Toy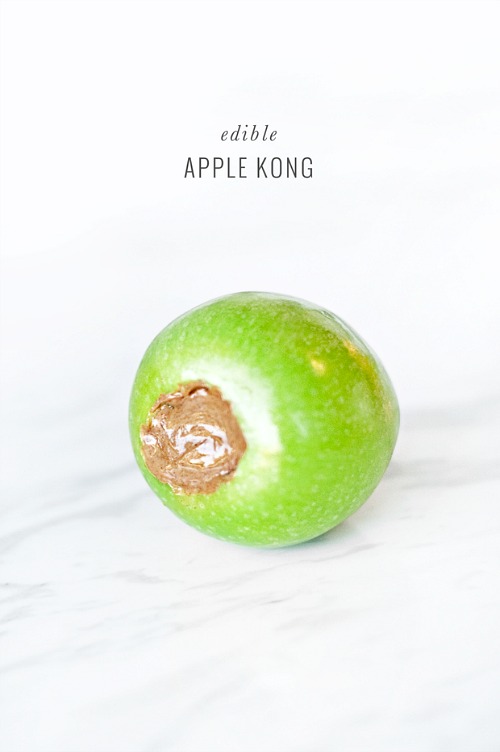 Don't want to have to worry about your dog eating part of its toys? Then make the whole toy edible! Follow Pretty Fluffy's tutorial to make your dog their own edible filled apple toy!
9. Homemade Squeaky Dog Bone Toy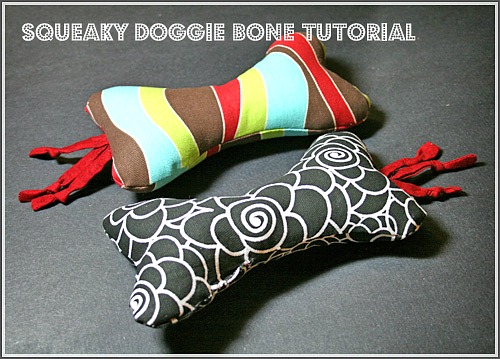 If you're good at sewing, you've got to try making this dog toy! Check out Laura Griffin's Design's tutorial for the pattern and instructions you need to make this adorable squeaky dog bone toy!
10. Fabric Stuffed Puzzle Homemade Dog Toy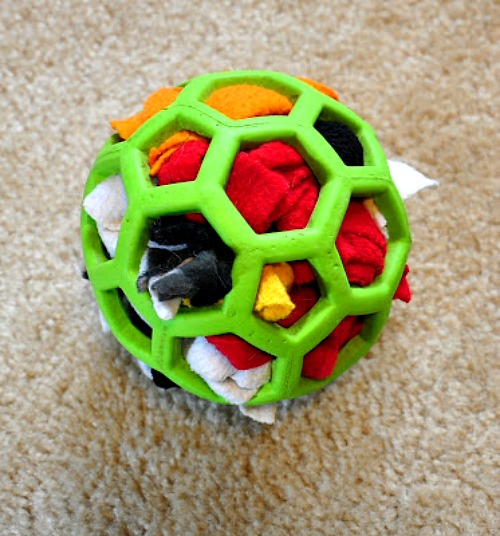 Puzzle toys are so much fun for dogs, especially if they include treats! Check out Leopold's Crate's tutorial on how to make a fabric stuffed puzzle homemade dog toy! This fun toy works well with any kind of ball toy with holes your dog already has.
Have you ever made your own dog toys?
This post contains an affiliate link to Amazon. Please see our Disclosure Page for more information.
You may also be interested in: