We're visiting local attractions this summer since we aren't going on vacation. One place we visited in June was the  Atlanta Botanical Garden. We hadn't been there in several years so I was anxious to see what was new.  They are hosting an exhibit from the International Mosiaculture Of Montreal through October. You gotta go see it before it's gone if you live in the area. It's truly amazing.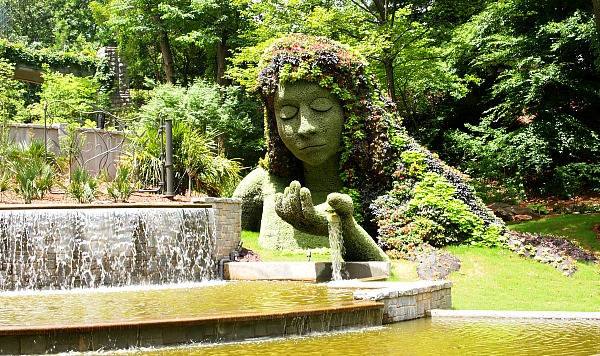 Disclosure: This post may contain affiliate links to Amazon and/or Etsy, which means that I may earn a small commission from some of the links in this post. Please see our Disclosure Page for more information.
These are huge sculptures made from thousands of plants  that are planted  into wire frames filled with dirt and moss.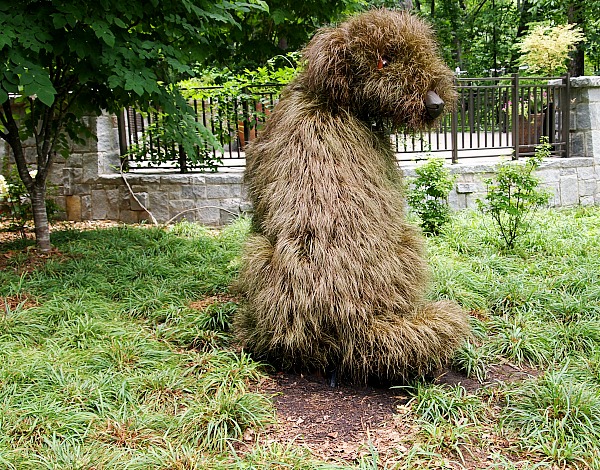 Doesn't this look like a shaggy dog! It's all grasses!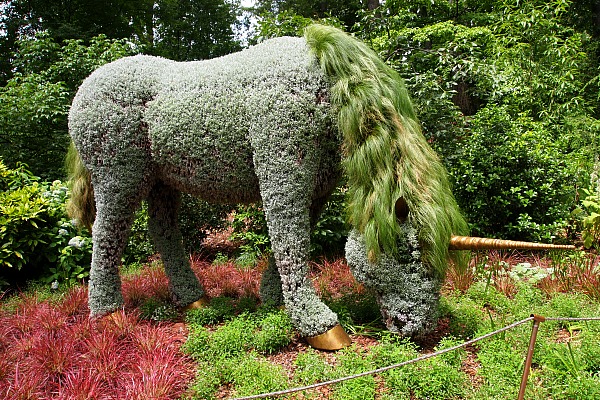 Anyway, that's just sampling of what they have in this exhibit!
The other reason I wanted to go is because they have an edible garden and I wanted see if they were growing anything unusual.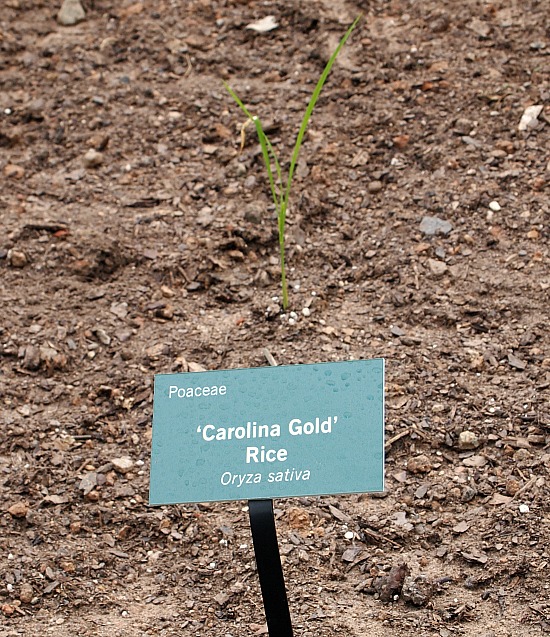 The rice was just beginning to pop up. I had no idea I could grow rice. With grains it's not necessarily the growing that's hard – it's the processing! Carolina Gold Rice is considered the grandfather of long grain rice in America.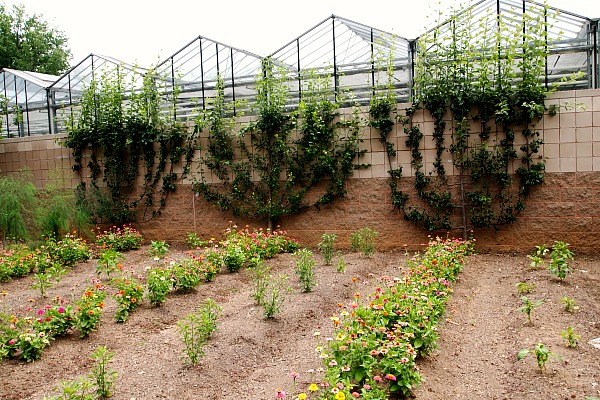 I thought it was interesting that they also grew zinnias in between their rows of vegetables. Along the back are some espalier trees.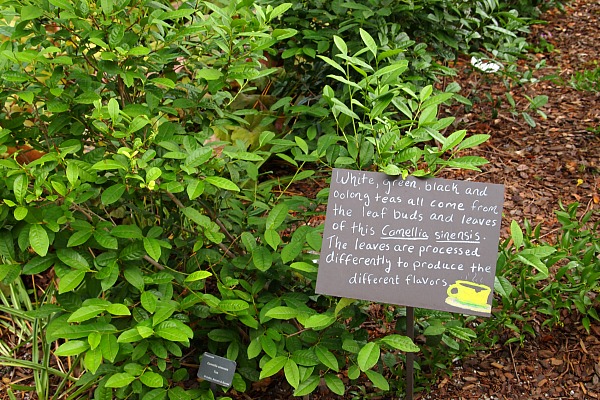 Camellia sinensis – homegrown tea!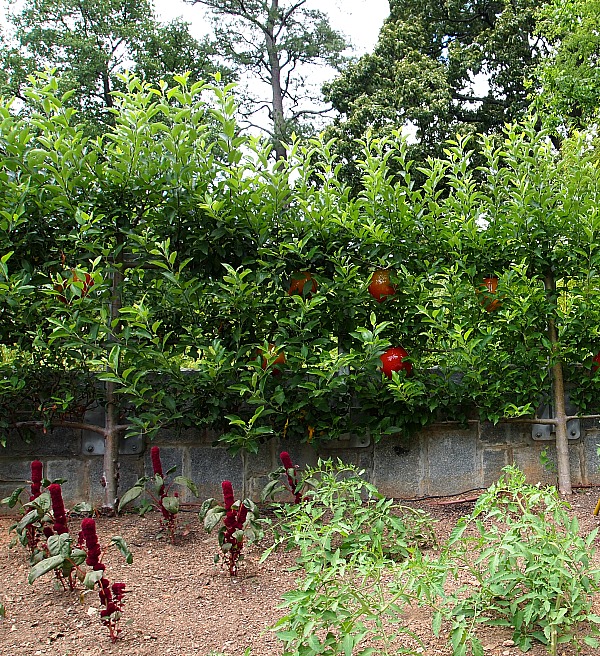 That red plant on the left is Amaranth which supposedly does really well in our hot humid weather. You can eat the young leaves like spinach.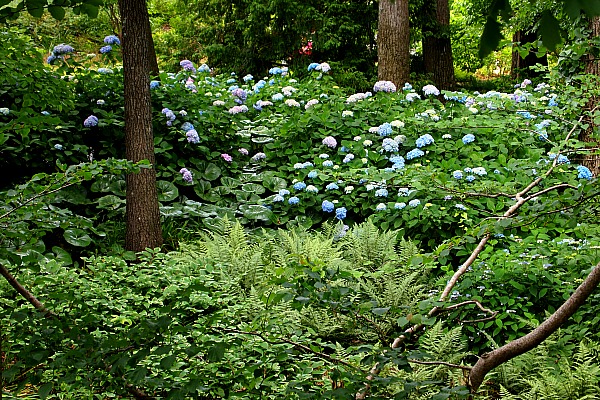 The hydrangeas were just amazing! So gorgeous and underplanted every where.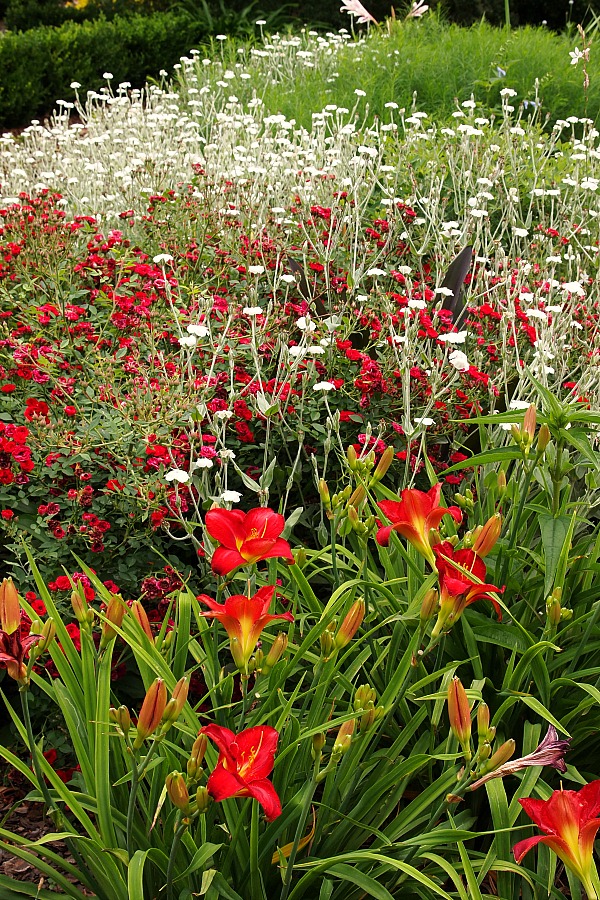 It was also interesting to see how they combined plants.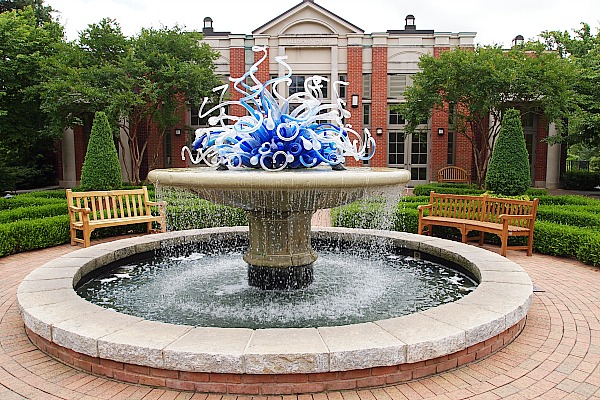 We'll be going back in the spring to see the azaleas which everyone tells me are just out of this world!