I've been wanting to show you the fabulous potting bench that my husband made for me. But I really had to wait for a time when I wasn't using it so I could have it cleaned up for photos.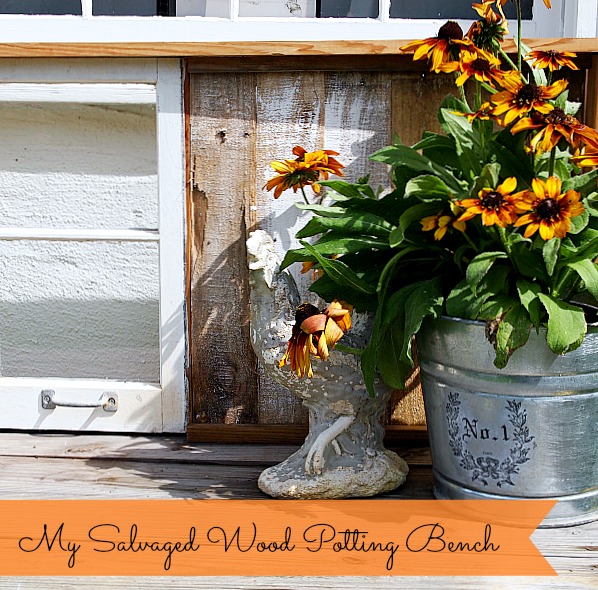 Disclosure: This post may contain affiliate links to Amazon and/or Etsy, which means that I may earn a small commission from some of the links in this post. Please see our Disclosure Page for more information.
He made it almost entirely from fence boards we had left over from when we built the fence along the back of our property, old windows we've been keeping for various projects, a couple of pallets we picked up, and odds and ends of scrap lumber from other projects.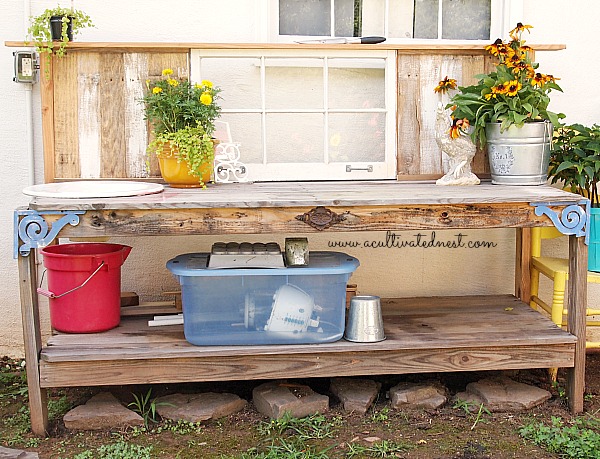 It's huge and heavy! I love it because it gives me so much space for planting and I also use it for a lot of painting projects.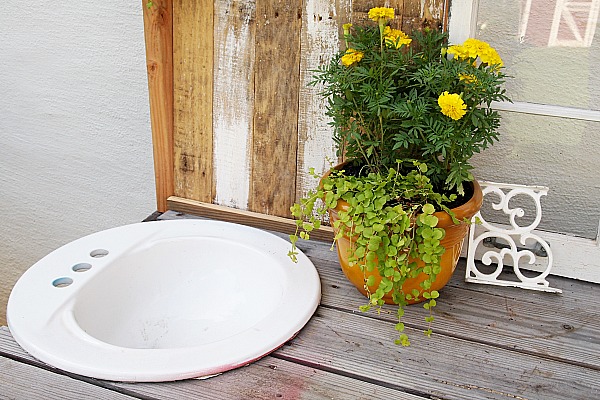 It has a sink so I can wash the veggies from garden or rinse off flowers before I bring them inside.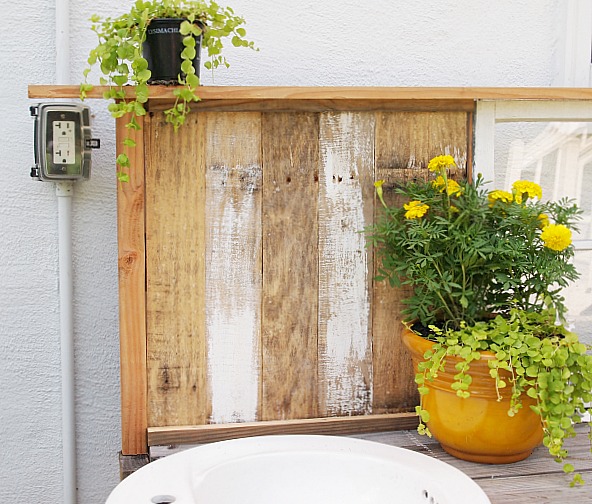 It's got outdoor electrical access for when I need to plug in a tool for a project or for when we plug in the blender to chop up stuff for the compost (it's in the blue bin on the bottom shelf).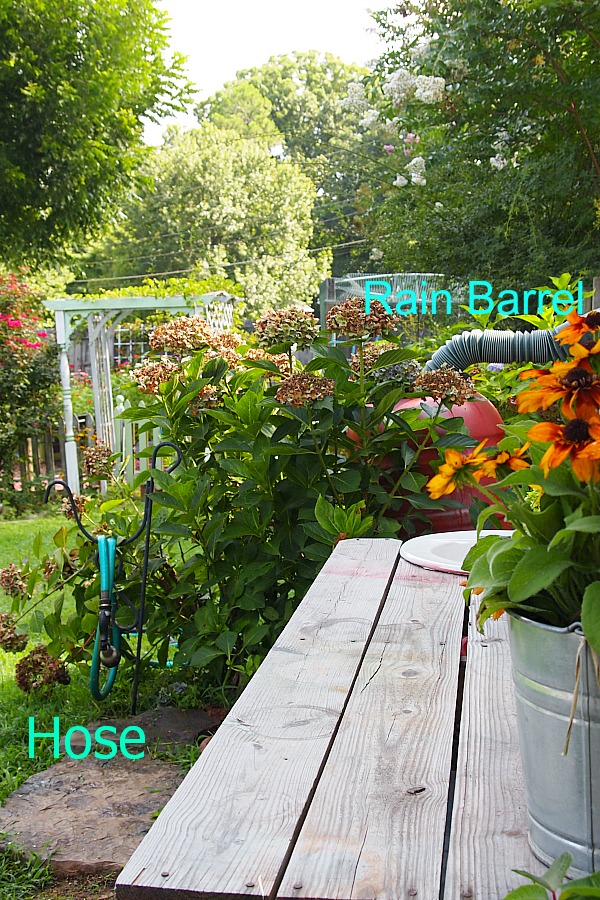 It's by the hose and one of our rain barrels for when I need water.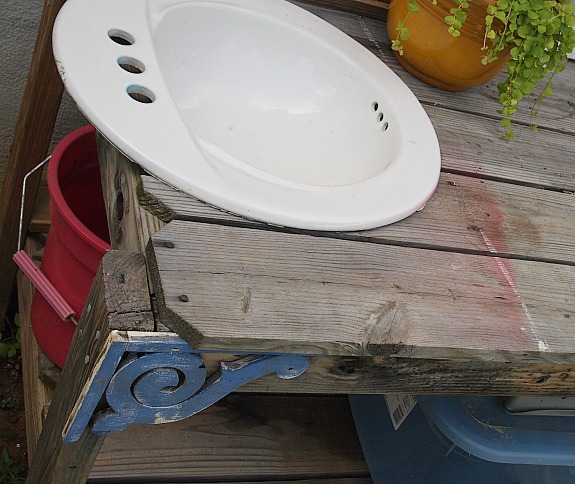 There's a bucket under the sink that catches all the water I use (also when it rains) so I can re-use it in the garden.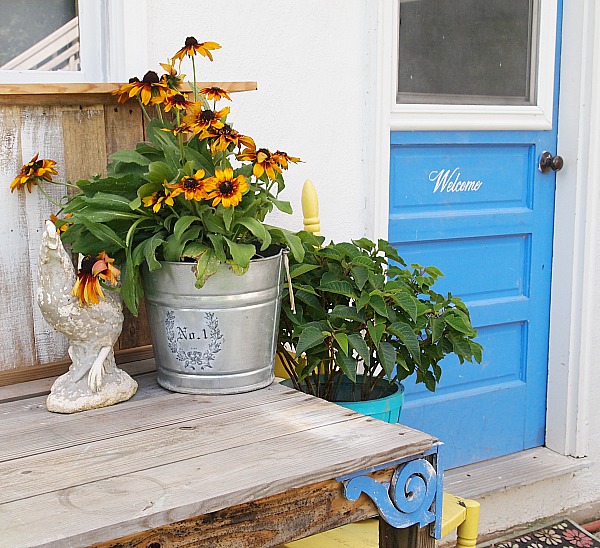 It's located right outside my backdoor.  So I have easy access to all my seeds, small planting tools, paints and brushes.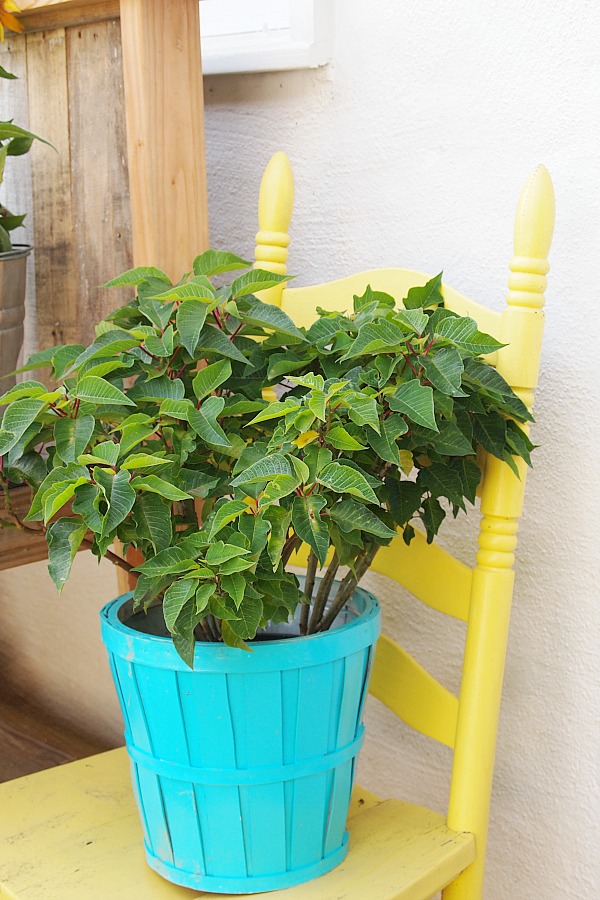 Does anyone else still have their Christmas poinsettia?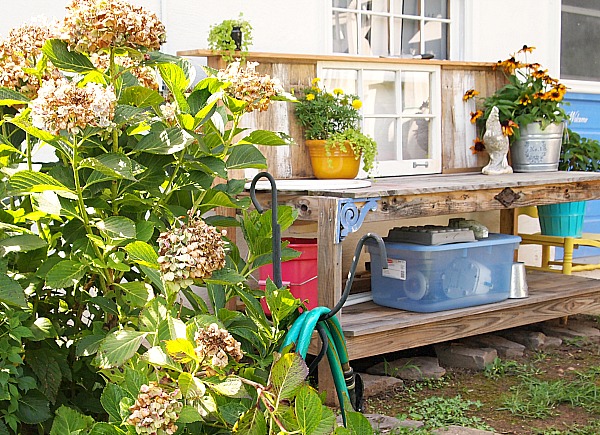 This potting bench is so much better than the little one I used to have which you can see here.  It didn't last long! This one will last forever!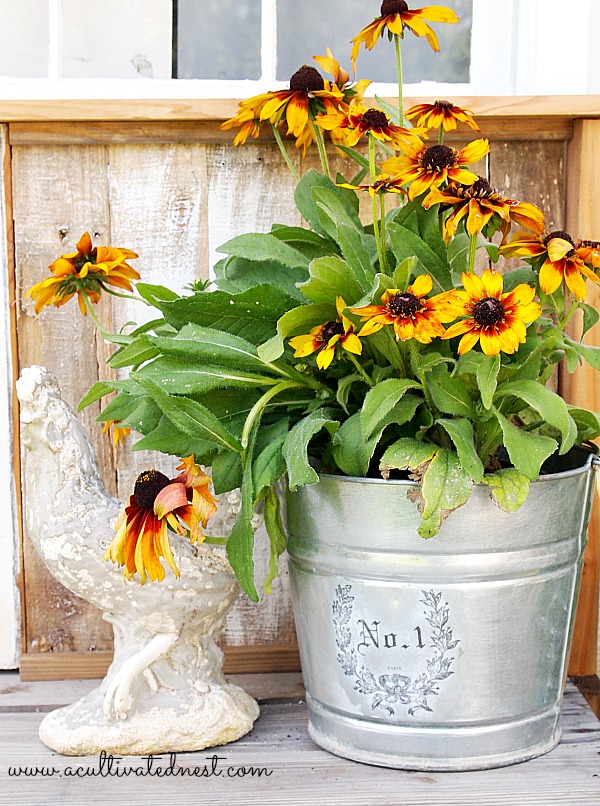 Because I know people will ask, I put the transfer on the old galvanized bucket using the mod podge transfer technique. You can purchase the graphic (and lots of others) from my Daughter's etsy shop Digital Download Shop.