I walked into Goodwill a few weeks ago looking for a tray to use in my living room and unbelievably, they had about 6 Ikea  Klack  trays! I rarely walk into a thrift store and find what I'm looking for the first time! These trays are a really nice size, not heavy and very plain. Which makes them really easy to makeover in many differnent ways to fit into your decor.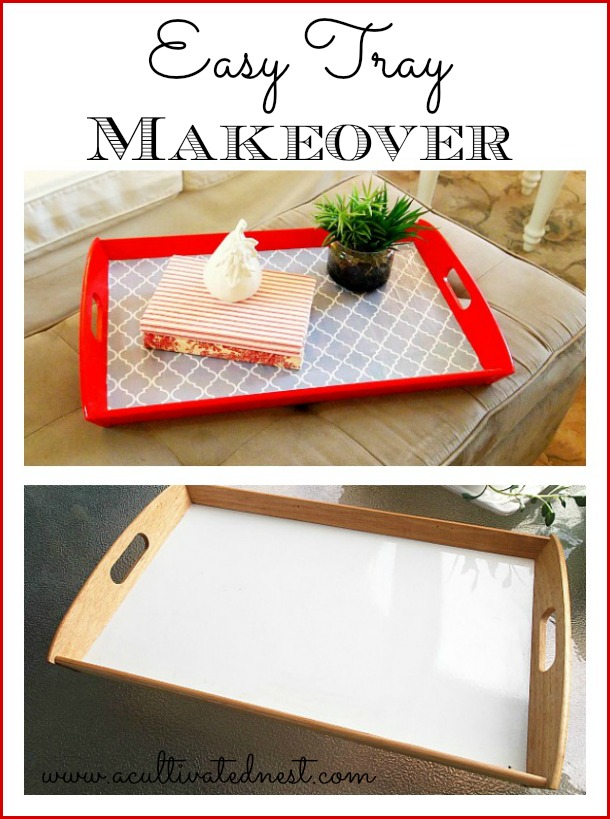 This is such an easy old school makeover 🙂 .  All you need is scrapbook paper/wrapping paper/wallpaper (some kind of decorative paper), spray paint, scissors, sponge brush, (x-acto knife is optional) and mod podge!
Easy Tray Makeover Steps
Disclosure: This post may contain affiliate links to Amazon and/or Etsy, which means that I may earn a small commission from some of the links in this post. Please see our Disclosure Page for more information.
Step 1.  Spray paint your tray – don't worry about over spray in the center unless you are using a very light colored paper and are worried about the spray paint color showing through (in which case tape off the center before painting).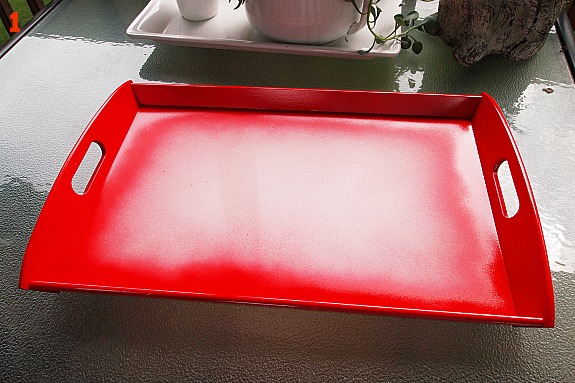 Step 2.  Measure and layout how you're going to place your paper. It's great if you have a big enough piece of paper to cover the whole thing. But if you don't, like I didn't,  take the extra time to make sure you patterns line up properly.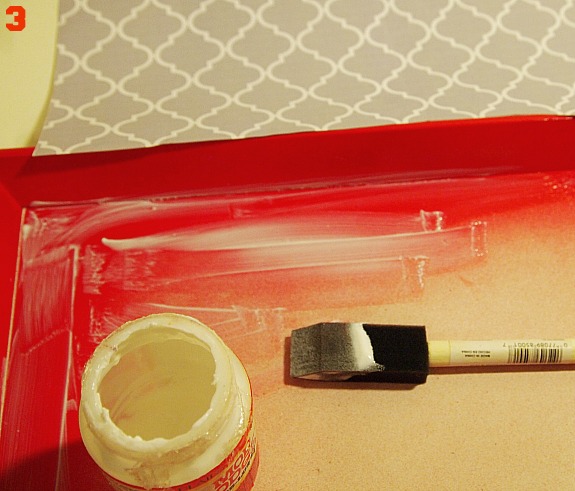 Step 3. Brush mod podge on the tray and place your paper on top. Gently smoothing out the bubbles with the tips of your fingers.  Use your x-acto knife to clean up the edges if you need to. Don't freak out if you have a bubble or two that you can't get out. Trust me – it'll look lovely when it's dry.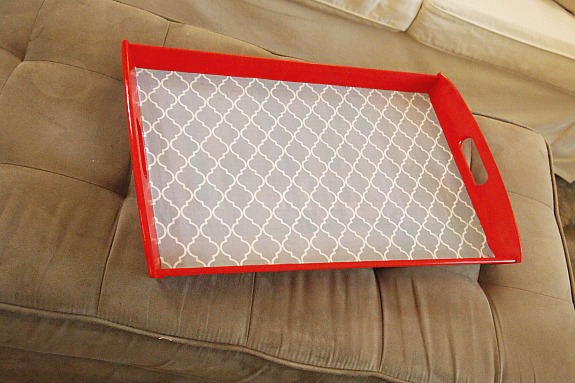 Step 4. Apply  2 coats of mod podge to seal the tray. You want to protect your paper and be able to wipe the tray clean.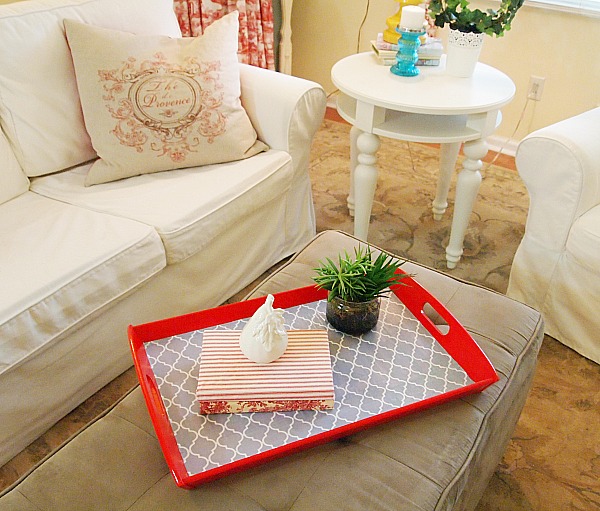 I tried every piece of paper that  I had in the house and came to the conclusion that I wanted gray but I didn't have any gray paper. Since we're a one car family, I couldn't just run out to Michael's or Hobby Lobby so I downloaded the quatrafoil pattern I used. There are lots of places where you can download and print out free patterns. There are also lots of etsy sellers that offer instant digital downloads for a $1 or $2 if you can't find what you're looking for.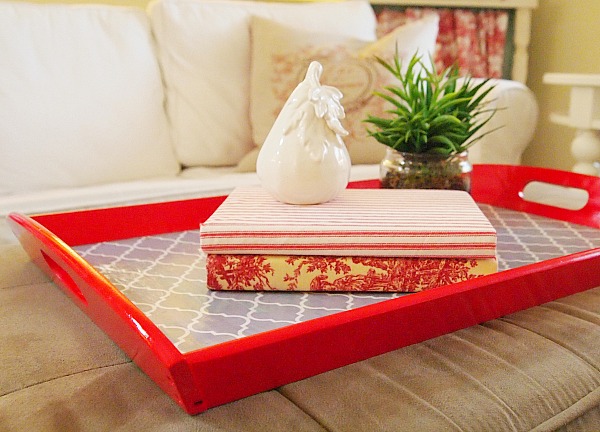 You can find my cloth covered book post  here – that's another really easy craft!