Delicious Air Fryer Recipes to Make for Dinner.
There are so many fun and awesome kitchen gadgets out there. I'll admit, I have fallen head over heels in love with my air fryer! It's amazing how wonderful food is when cooked in an air fryer, and it's super simple to use. The food always ends up crispy and crunchy and better than I could have imagined. So that's why I'm excited to share these 20 Easy Air Fryer Dinner Recipes with you!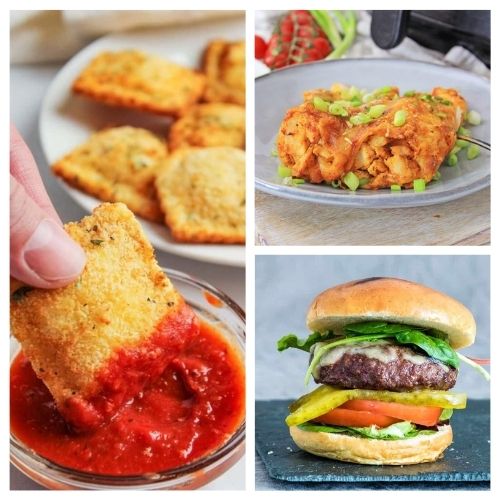 Disclosure: This post may contain affiliate links to Amazon and/or Etsy, which means that I may earn a small commission from some of the links in this post. Please see our Disclosure Page for more information.
I have compiled a list of the best dinner entrees and side items that can all be made in your air fryer. If you haven't broken down and bought an air fryer yet, now is the time because they are fabulous! You can not only cook frozen pre-packaged foods, but you can make some incredible homemade delectable air fryer recipes. This is the air fryer model that I use.
20 Easy Air Fryer Dinner Recipes
I wanted to point out a few things to help you get used to cooking in your air fryer. I promise it's easy to use, with these helpful tips and hacks to use along the way. Let's take a quick look:
Never overcrowd the basket. You need space between the food so the air can get in between it. It's how it cooks, so it is important not to skip this step.
You will need to flip the food halfway through cooking. It's vital to turn over the food so it can cook evenly and on both sides.
Spray the food with oil before cooking. To prevent sticking and keep the breading on foods, you need to spray it with oil before you begin cooking it. It's best to use olive oil or vegetable oil and put it in a spray bottle instead of using non-stick spray.
Add aluminum foil to the bottom of the fryer. This will catch drippings and makes clean up even easier!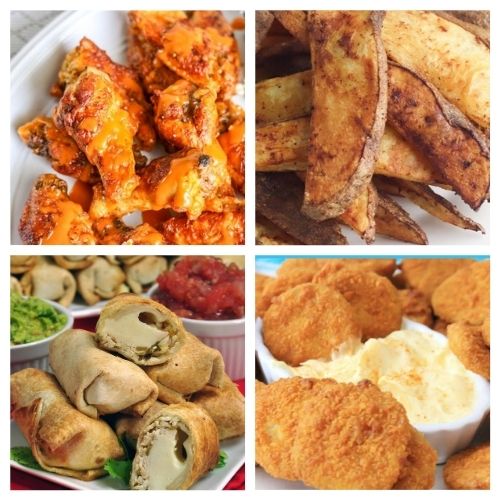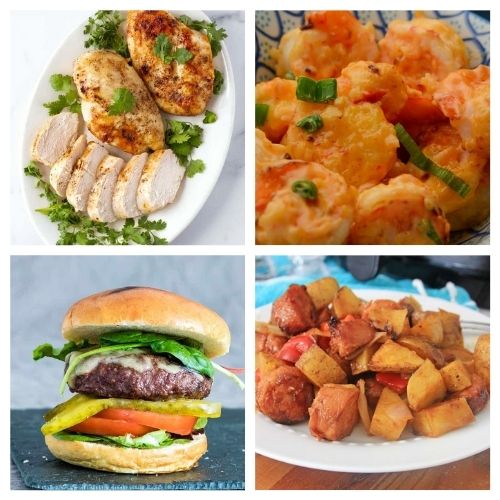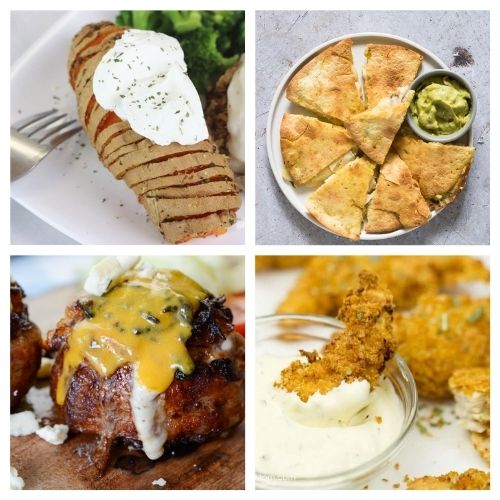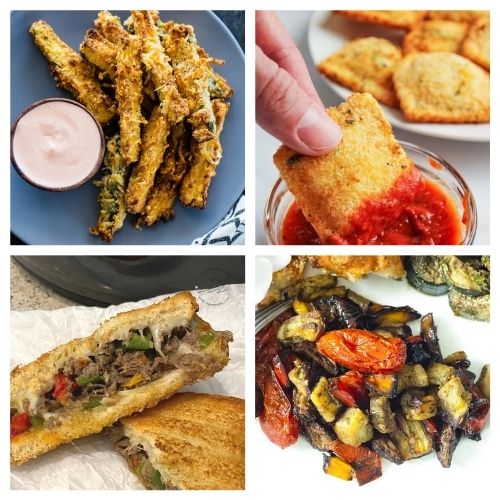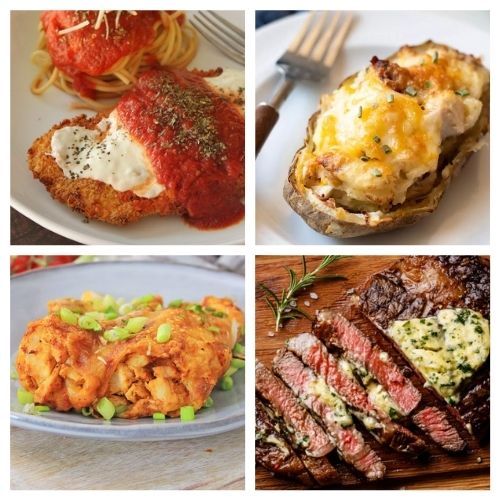 How often do you use an air fryer?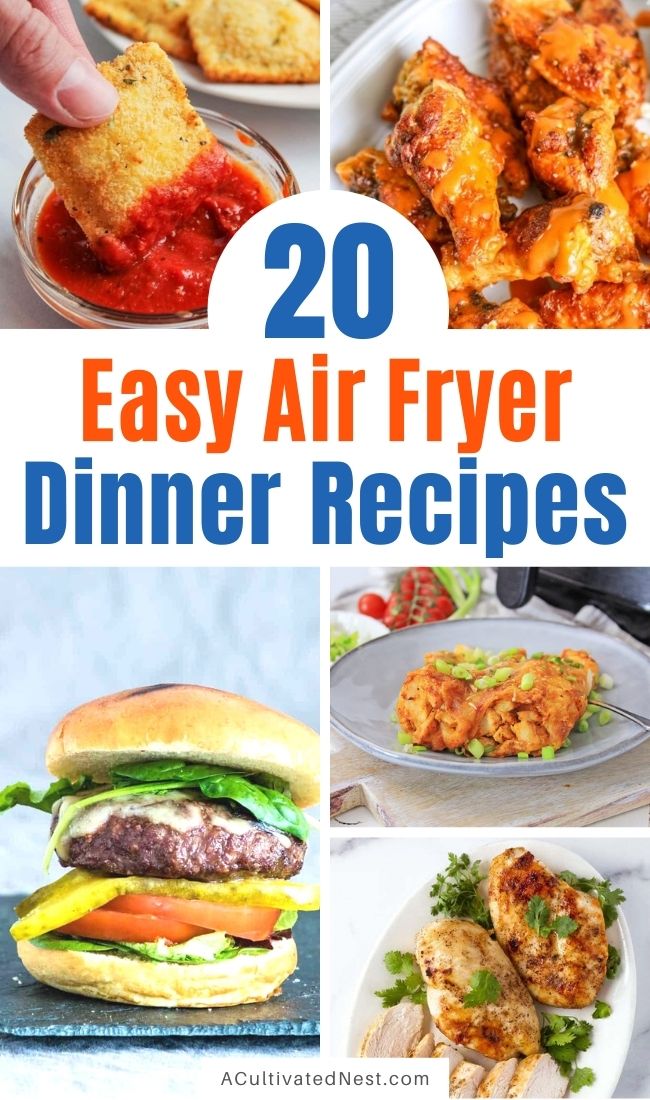 You might also be interested in: 10 Yummy Instant Pot Recipes You Have to Try