Time-Saving Kitchen Cleaning Hacks.
The kitchen is probably one of the most used rooms in a house. As a result, it can easily become one of the dirtiest. But a kitchen needs to be kept clean to keep from contaminating your food and spreading nasty bacteria like salmonella. To help you do this, I've found 15 Kitchen Cleaning Tips to help you clean even the most difficult areas of your kitchen!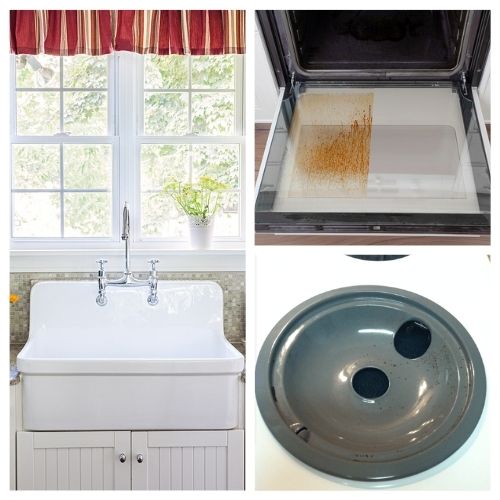 Disclosure: This post may contain affiliate links to Amazon and/or Etsy, which means that I may earn a small commission from some of the links in this post. Please see our Disclosure Page for more information.
Cleaning your kitchen doesn't have to be awful! With a little elbow grease and a few tips your home is going to be spick-and-span and no time.
15 Handy Kitchen Cleaning Tips
Let's face it, we spend a lot of time in our kitchens. They end up super grubby and gross at times. But if you keep up on it it really isn't that bad to keep clean. Here is a few kitchen cleaning tips you're going to need to get started.
Spray bottles -It's nice to have a handful of regular spray bottles on hand. Then you can make some of your own DIY cleaners and easily use whatever bottles you have. If you use essential oils it's a good idea to always have a glass amber colored spray bottle on hand, to prevent the oils from interacting with sunlight and plastic.
Sponges and brushes -To really get things cleaned up you're going to need a wide variety of sponges and brushes. You're going to want large brushes for bigger areas and super small brushes for those nooks and crannies. A toothbrush tends to work well for small areas.
Towels – Whether you prefer to use paper towels or cloth towels, you're going to need some. They're great for wiping down surfaces and cleaning large and small areas.
Elbow grease – One of the biggest factors in cleaning is being able to scrub hard. Elbow grease comes in handy, especially in your kitchen. It's one of the easiest kitchen cleaning tips too!
1. How to Clean Your Kitchen Cupboards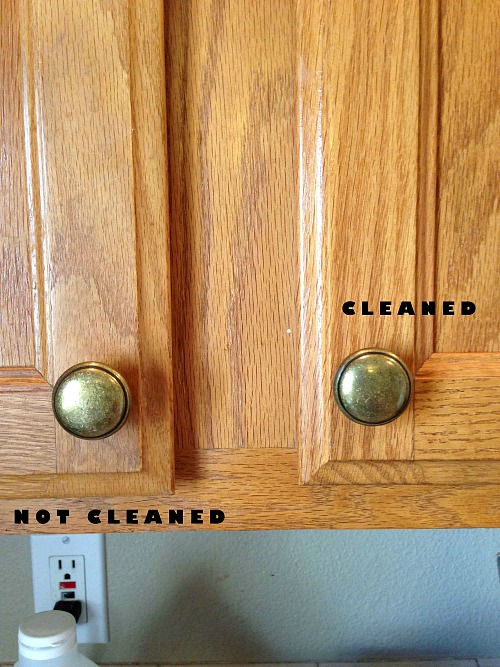 Cupboards are one of those kitchen areas you can often forget to clean. After all, how would they get dirty? Well, aside from people touching them with dirty hands, they also get dirty if oil/grease in the air settles on them (the ones closest to the stove tend to be dirtiest). Pinching Your Pennies explains two different ways to naturally clean your kitchen cupboards.
2. How to Clean Your Microwave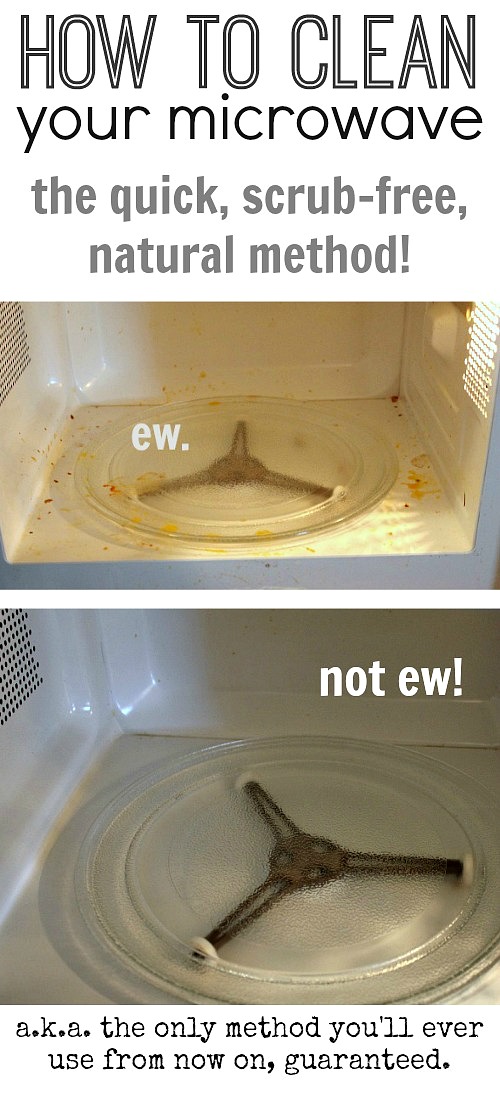 Microwaves seem to become dirty easily. A spilled drop here and there, and next thing you know the whole thing looks like a big mess! Luckily, The Creek Line House has a tutorial on how to clean your microwave naturally and without any scrubbing!
3. How to Clean Your Granite Counter Tops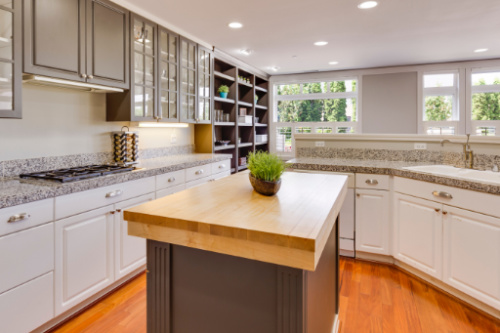 Granite countertops look beautiful, but because they're porous stone, they can't be cleaned like laminate countertops. Also, the tiny pores in the granite can become home to dirt and bacteria. So it's important to keep them clean but to do so without damaging the granite. But cleaning granite countertops can actually be very easy, as explained by Lesher Natural Stone, Quartz, and Tile!
4. How to Clean Your Stainless Steel Sink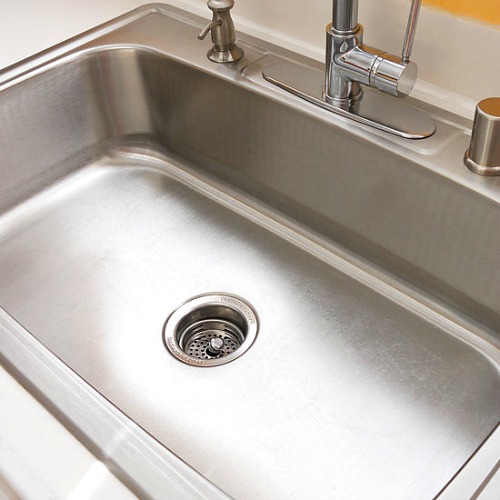 We love having a stainless steel sink, but with use, it can start to lose its shine. But all it needs is a quick clean and it's back to looking like new again! Check out PopSugar's natural, no-scrub way to clean your stainless steel sink.
5. How to Clean Your White Ceramic Sink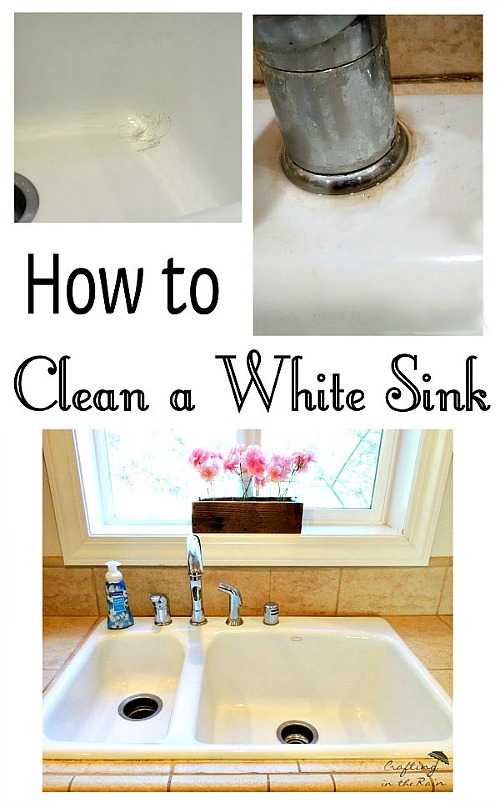 White sinks look pretty when clean, but it becomes obvious when they're dirty because the brown of stains/buildup stands out against the white. You can easily make your sink white again by following Crafting in the Rain's ceramic sink cleaning tutorial!
6. How to Clean Your Stove Hood Vent Filter

This may not be something you clean every week, but you'll definitely want to tackle this at least twice a year. After all, how can a stove hood vent filter do its job when it's full of oil and gunk! Luckily, you don't need to replace your hood filter if it's super dirty. Instead, just use the technique explained by One Good Thing by Jillee to make your stove hood vent clean!
7. How to Clean Your Oven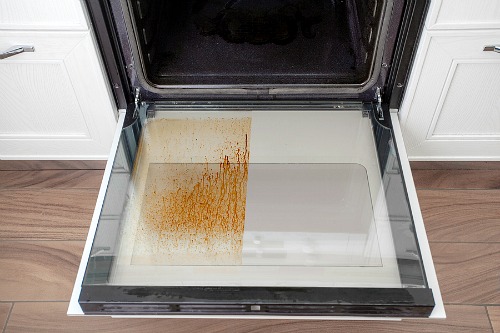 I don't know what it is about baking in an oven that makes ovens so dirty, but over time something happens, and oil and grime build-up. If your oven doesn't have a self-clean feature, or it's too dirty for the self-clean, you'll have to clean it by hand. It can actually be really easy to clean your oven, as shown in our oven cleaning tutorial!
8. How to Clean Your Stove Drip Pans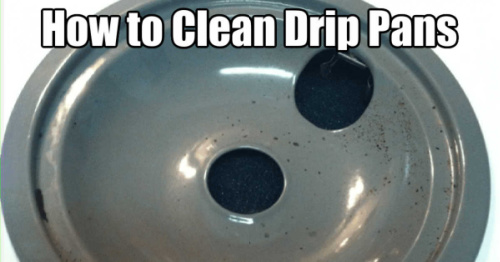 If your stove drip pans are doing their job, then they're probably pretty dirty. You can make your drip pans nice and clean with this natural cleaning formula described by Frugality Gal!
9. How to Clean Your Stove Burners and Grates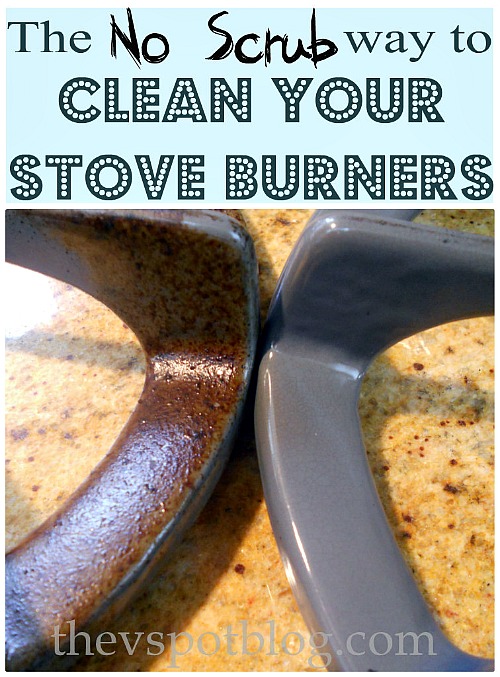 Our gas stovetop doesn't have drip pans, but it does have burners, and they can get messy. By using this method from The V Spot, you can clean your burners easily without any scrubbing!
10. How to Clean Your Glass Top Stove

Our old house has a glass top stove that easily got dirty from splashes and spills. If you have a similar stovetop, Cherished Bliss's method will help get your glass top stove nice and clean again!
11. How to Clean Your Garbage Disposal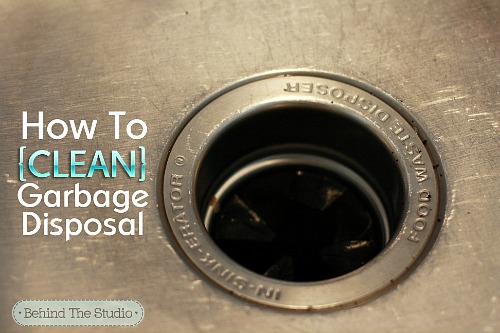 Have you ever thought about how dirty your garbage disposal must be? It grinds food up all the time, but the only kind of cleaning it gets is from water running down it, which is not enough to wash away stuck on gunk. Behind the Studio describes how to naturally get your garbage disposal clean again!
12. How to Clean Your Refrigerator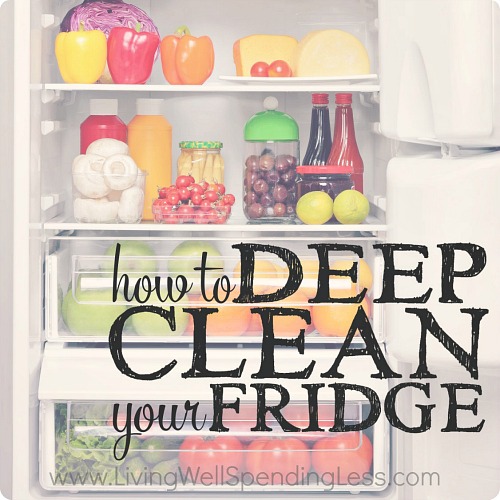 If your fridge is like most people's, then it's probably at least a little dirty with food splatters and sticky spots. The last thing you want is your dirty refrigerator contaminating your food. Follow Living Well Spending Less' tutorial on how to deep clean your refrigerator and make it look like new!
13. How to Clean Your Toaster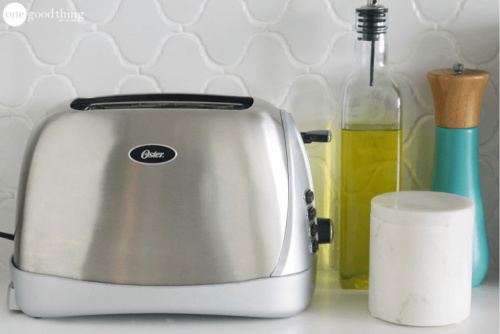 Some newer toaster models have a removable crumb tray, which can be handy. But even so, your toaster is sure to get dirty inside and out over time. Follow One Good Thing's tutorial on how to clean your toaster!
14. How to Clean Your Butcher Block Counter Tops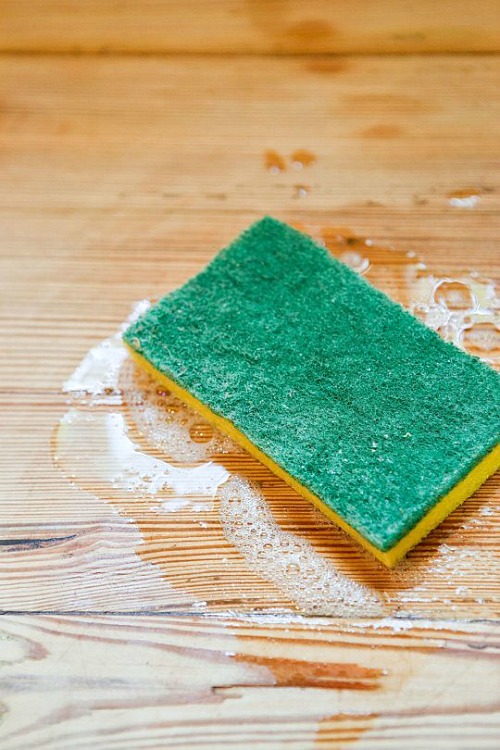 I love the look of butcher block countertops! But like other types of counters, they require regular cleaning to look their best and to stay sanitary. Luckily, they're easy to clean, as described by The Kitchn's butcher block countertop cleaning tutorial!
15. How to Clean Your Dishwasher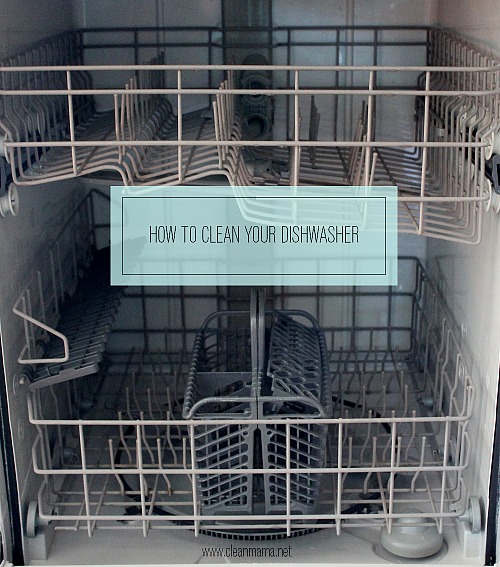 It's easy to forget that dishwashers get dirty while they clean your dishes. They may not become visibly stained like a sink might, but they should be sanitized every once in a while to make sure they're not splattering germs on your newly washed dishes. Clean Mama shows to easily and naturally clean your dishwasher!
Do you have a good kitchen cleaning tip you can share?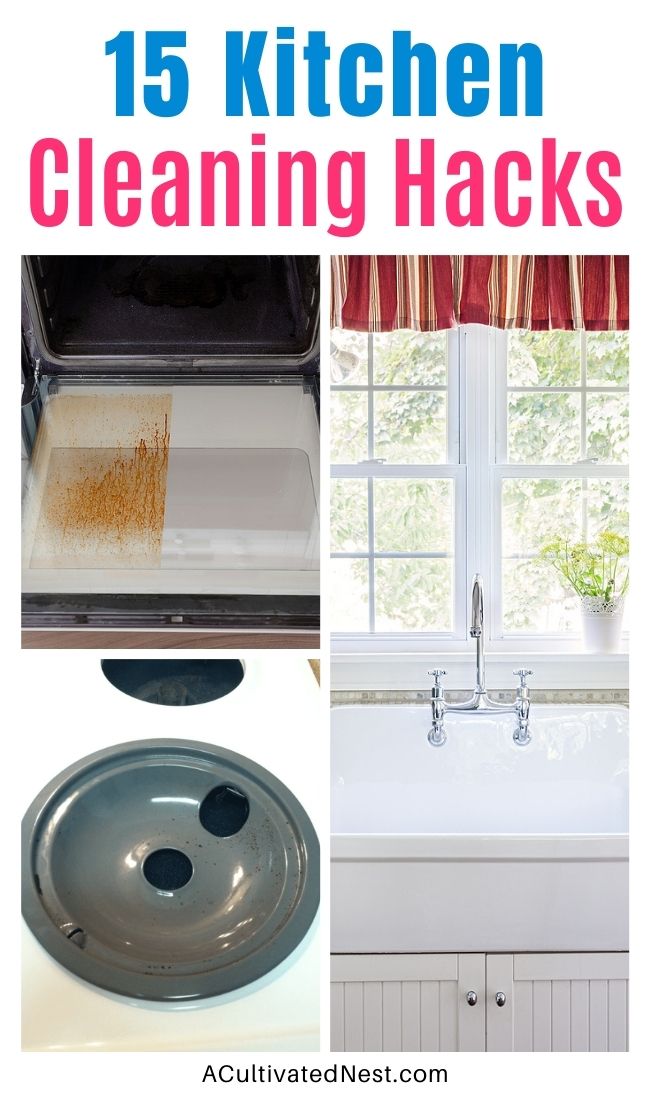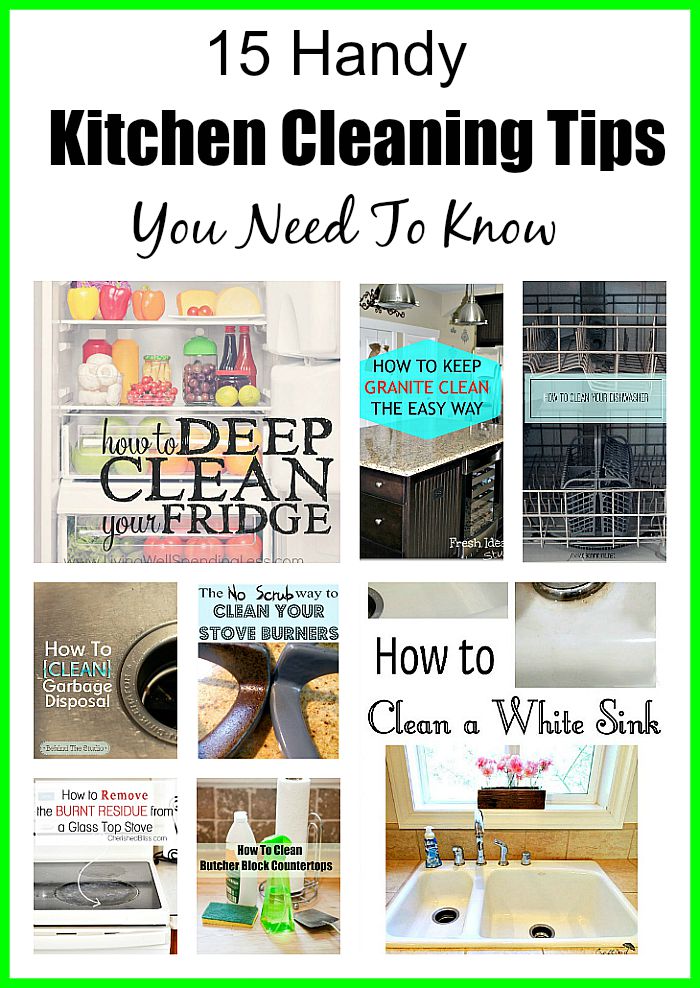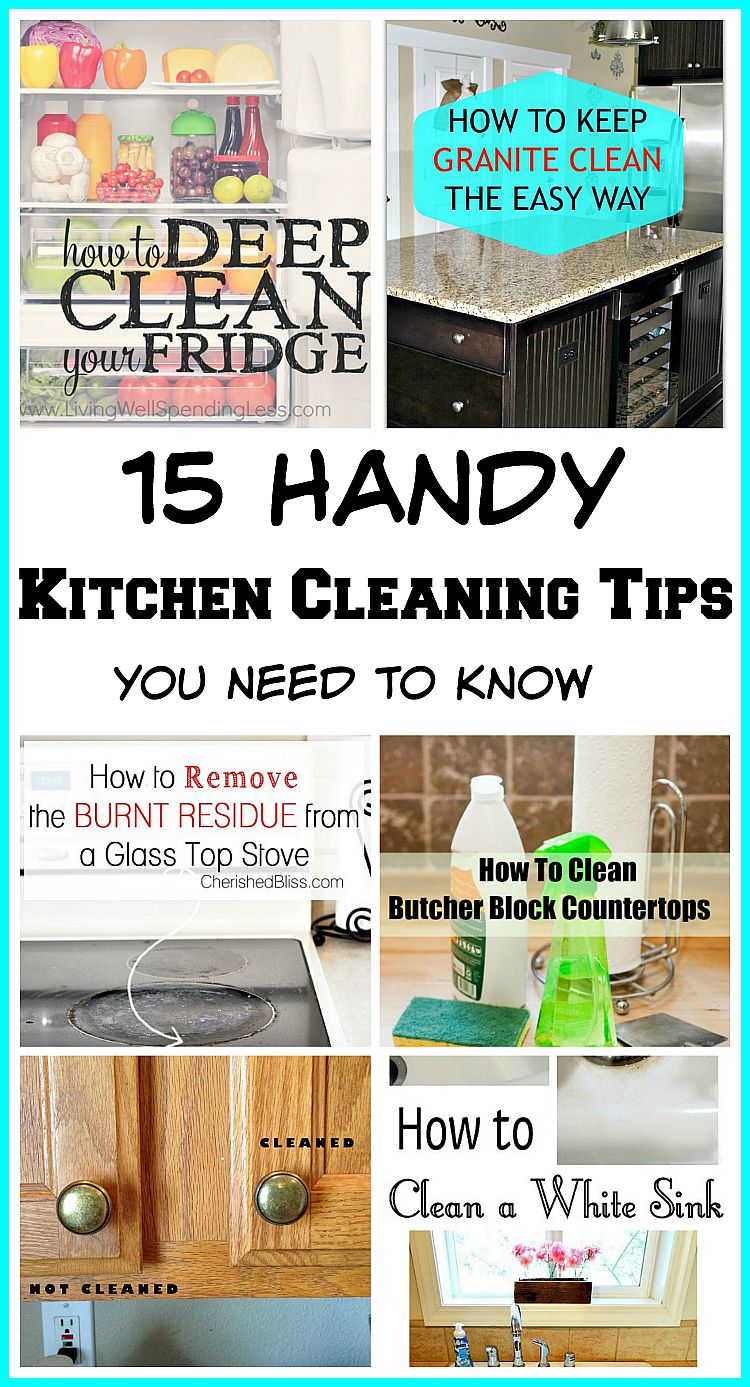 You might also be interested in: 7 Brilliant Bathroom Cleaning Tips