DIY Pumpkin Decor for Fall.
I love everything about fall! The football games, tailgating, sweaters, pumpkins, and stunning leaves. What's not to love about all of that? As per my usual, I also enjoy crafting and making fall projects to decorate my home and office. Plus, I even like to give some of these cute pumpkin ideas away as gifts too. Take a look at these 20 Beautiful Fall Pumpkin Decor DIYs to get inspired for your next craft project.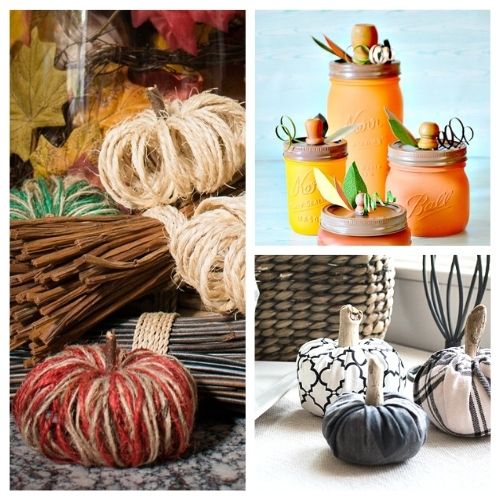 Disclosure: This post may contain affiliate links to Amazon and/or Etsy, which means that I may earn a small commission from some of the links in this post. Please see our Disclosure Page for more information.
When fall hits (and it is going to be here so soon), it's the perfect time of year to work on several projects. I like to decorate the exterior of my home as well as my interior with all things related to pumpkins, leaves, and other fall decorations. I can't wait for you to see this list of fun fall ideas.
20 Festive Fall Pumpkin Decor DIYs
You can make pumpkins out of all sorts of things. And the best part is that many of them can be used indoors or outdoors. That makes them so versatile. Here are a few ideas of things you can collect throughout the year to use for crafts like these.
Twine – If you find some good deals on twine or find it at a yard sale, be sure to get some. It can be used so many different ways and it's a must for rustic styles as well as fall decor.
Fabrics – You can make a variety of crafts using various fabrics. Always be on the lookout after holidays and seasons are over because that's when you can get last season's themed swatches for fractions of the the normal cost.
Paint – Another thing I recommend always keeping your eyes peeled for is craft paints. You should be able to get some good deals on craft paint at your local craft stores.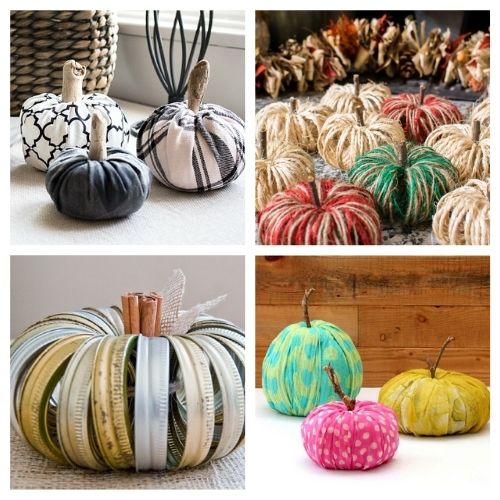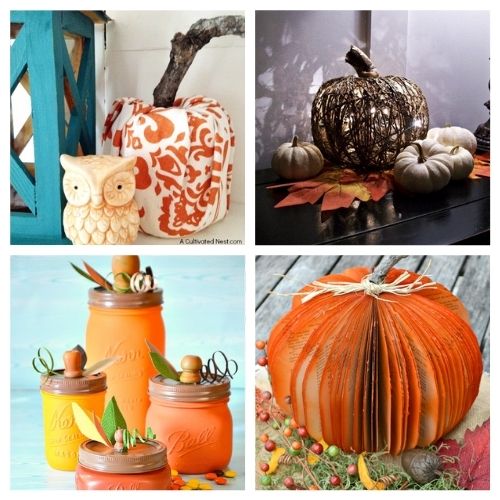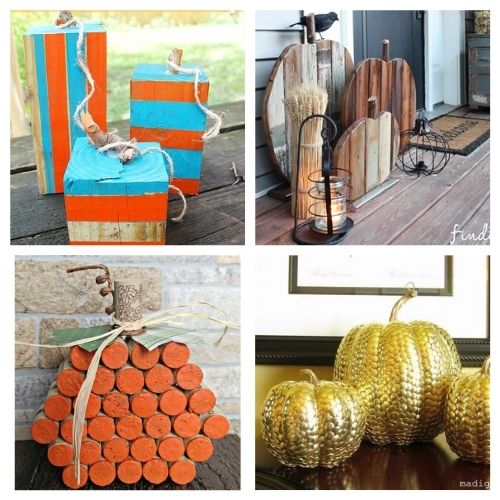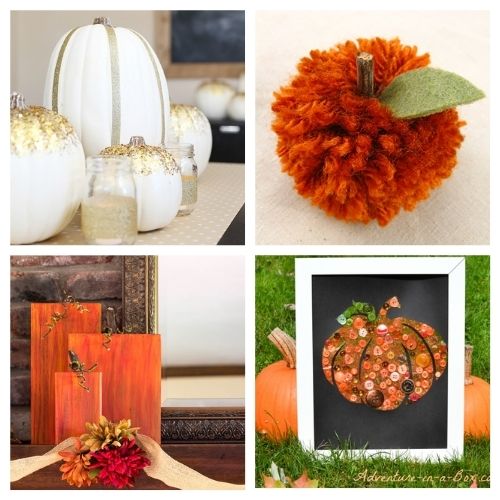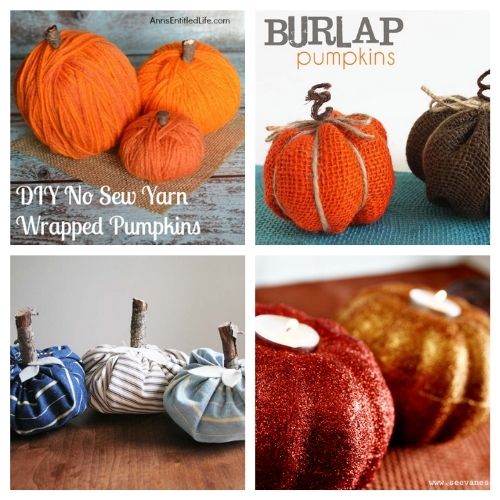 What are your favorite pumpkins from this list?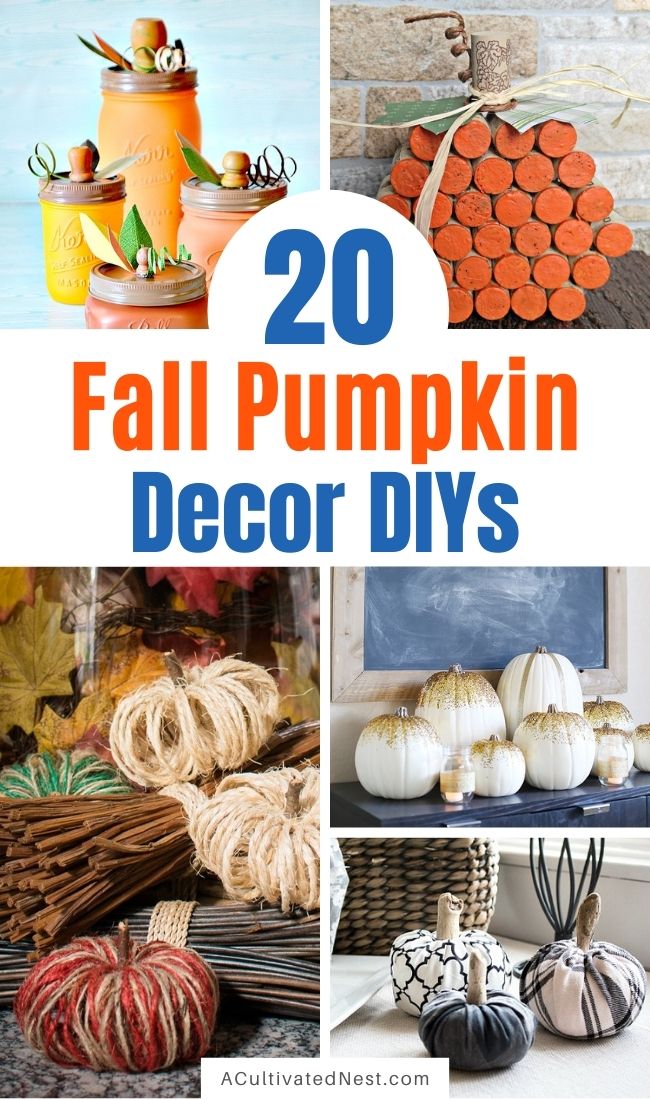 You might also be interested in: 20 Beautiful DIY Pumpkin Flower Vases