DIY Pumpkin Vase Floral Centerpieces.
During the fall, I like to use pumpkins in a variety of ways. I use them in my recipes as well as in my home as decor. If you're looking to add a touch of fall to your home, you couldn't go wrong with making a pretty DIY fall centerpiece out of a pumpkin! Take a look at these 20 Beautiful DIY Pumpkin Flower Vases for inspiration!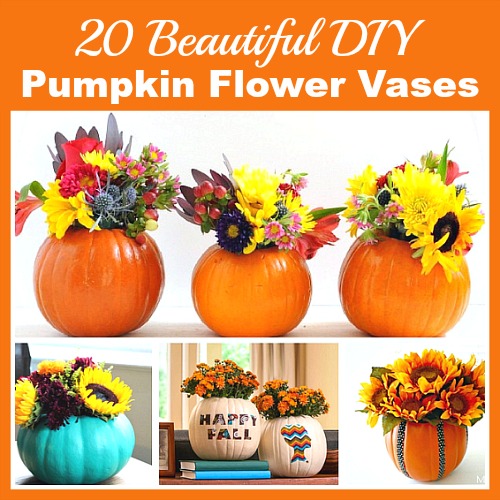 Disclosure: This post may contain affiliate links to Amazon and/or Etsy, which means that I may earn a small commission from some of the links in this post. Please see our Disclosure Page for more information.
From white pumpkin vases, leather pumpkin vases, polka dot pumpkin vases, painted pumpkin vases, and more, you can use these low-cost DIY ideas for the entire fall season. So grab some pumpkins and have fun creating unique flower vases!
If you want to be able to use your pumpkin flower vases again next year, you'll obviously have to use fake pumpkins. But if you don't mind only having your centerpiece for a few weeks, real ones will work perfectly fine! These projects are also a great way to repurpose any pumpkins you put out for Halloween!
20 Beautiful DIY Pumpkin Flower Vases
Many of these homemade pumpkin vase crafts require that you carve a hole in your pumpkin to create the vase. Obviously, this will be a lot easier if you're using fake pumpkins, but of course it's doable with real pumpkins, too. Though there are ways to make DIY pumpkin vases without carving (like in #5 below). Also, remember that you're not stuck with the color your pumpkin comes in. Some of these pumpkins are painted. You can even paint real pumpkins (like in #19). There are tons of great tips in each of these projects, so if you want to make the best DIY pumpkin flower vases to decorate your home, you'll want to check out several of these projects so you don't miss any good advice!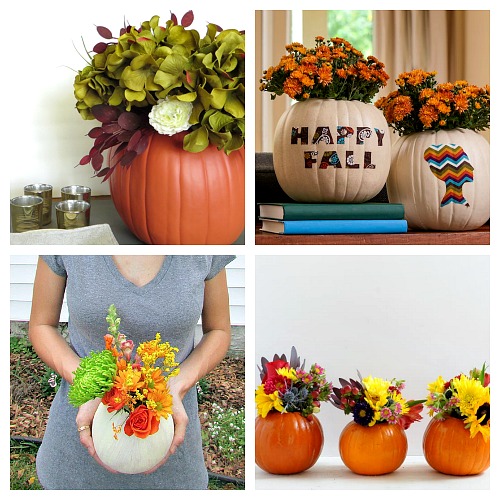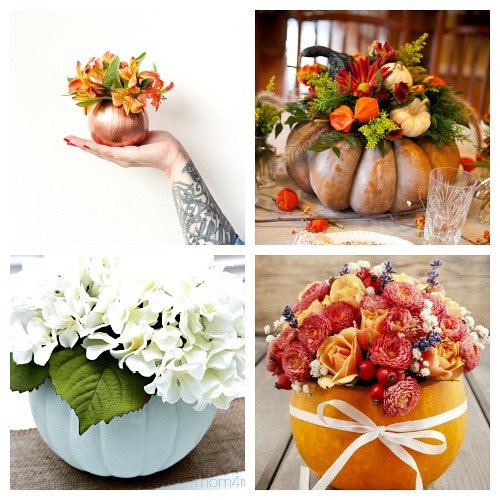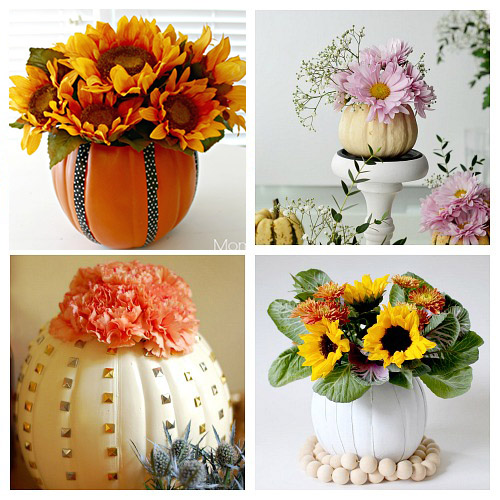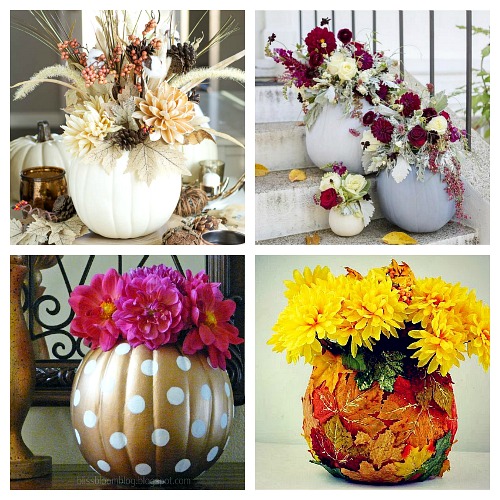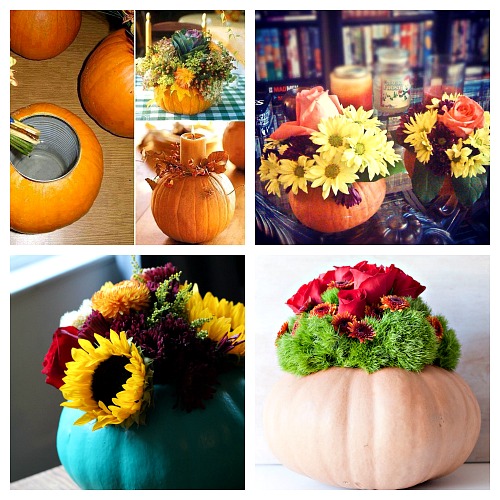 Have you ever made a pumpkin flower vase before? If so, did you use a real or fake pumpkin?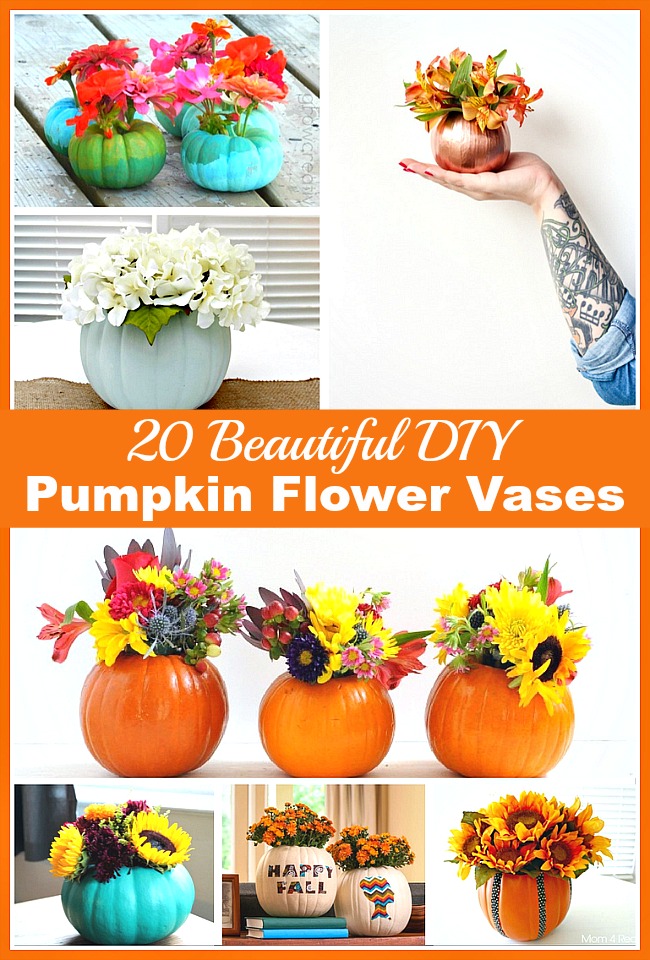 You might also be interested in: 20 DIY Fall Garlands