Here's a cute framed felt flower project that you can make that will fit into your decor at any time of year and also makes a great present! Felt has the advantage of being an inexpensive material to craft with. Also, felt squares are easily found in any craft store (some dollar stores even carry felt). The printable that says "Bloom Where You Are Planted" is a free download available at the end of the post.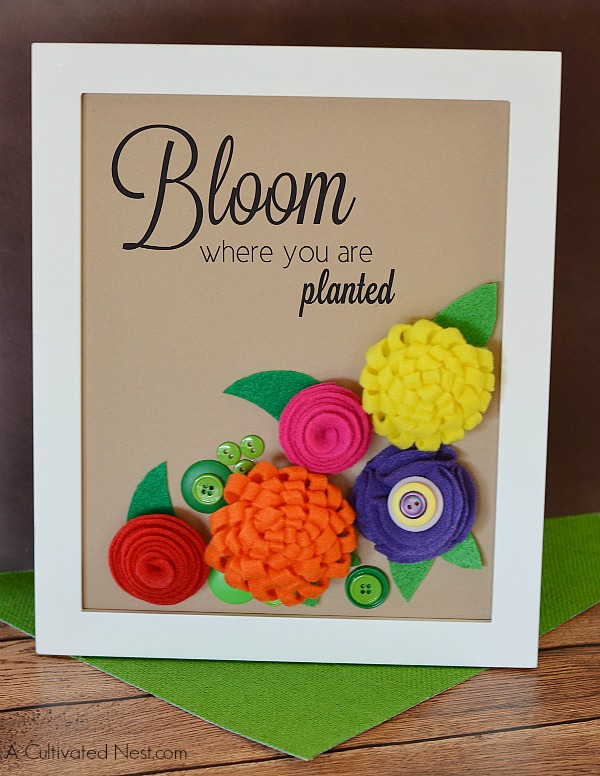 Use whatever color felt coordinates with your home decor and get crafting!
Felt Flower Project
Materials:
8″x10″ frame
Felt in various colors
Hot Glue
Buttons
Printable, printed and cut to 8×10
(I printed mine on some brown scrapbook paper and cut to 8×10)
Sharp scissors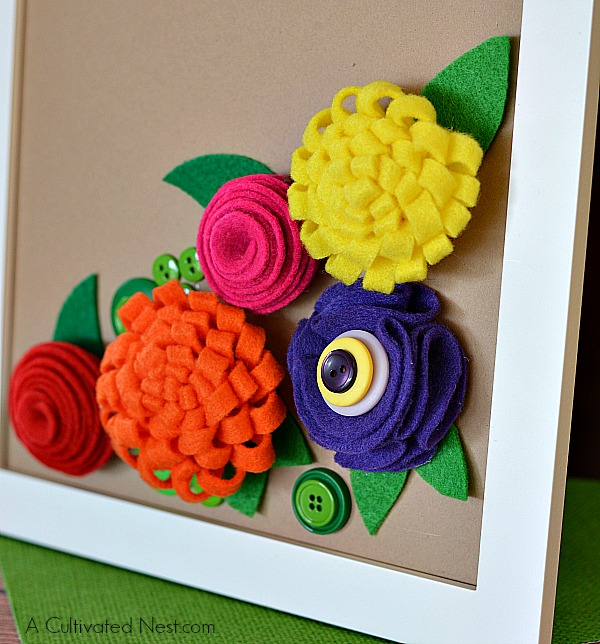 Instructions:
Decide which flowers you'd like to make.
For Leaf: Cut out desired shape for your leaf. Most of mine are "football" shape.
For Roses:
You'll need a 5″ diameter circle to create a 1-1/2″ rose. I used a pyrex bowl lid to trace the circle onto felt and cut it out. Once you cut the circle, begin to cut it into a spiral as shown. Starting in the center, Wrap the felt into a circle to form a rose. Affix with hot glue. Add leaf.
For Mum:
Cut a 15″ x 2-1/2″ strip of felt to create a 2-1/2″ diameter flower.
Cut a 12″ x 2-1/2″ strip of felt to create a 2″ diameter flower. I realize some felt isn't 15″ long!
Fold felt in half lengthwise and cut 2/3 of the way into the felt at the fold. Keep folded and begin rolling one end of the felt to create the flower. When finished, tack ends with hot glue and add leaf with hot glue.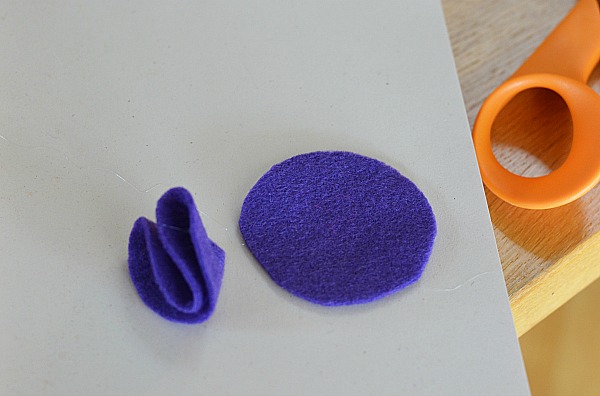 For the Other Purple Flower (I don't even know what to call it!):
Cut 5-6 2″ circles out of felt. Fold circle in half and place glue in the center of the circle and fold in half again to create a "quarter" circle. Repeat for all circles. Place four "quarters" together to create a circle and glue in the center where they intersect. Add 1-2 more circle quarters on top of the circle to create a flower. Add coordinating buttons (if desired) to the flower with hot glue. Add leaf.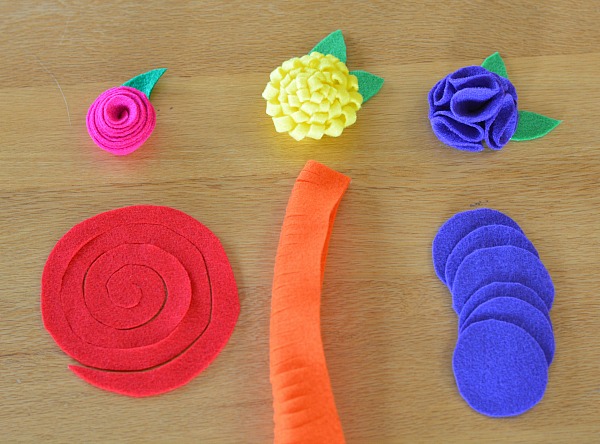 Once flowers are assembled, place them onto your printable. Arrange as desired and fill in spaces with green buttons. Glue everything in place.
Place your masterpiece in a frame and display as you wish!
Click Bloom Where You Are Planted Printable To Download Free Printable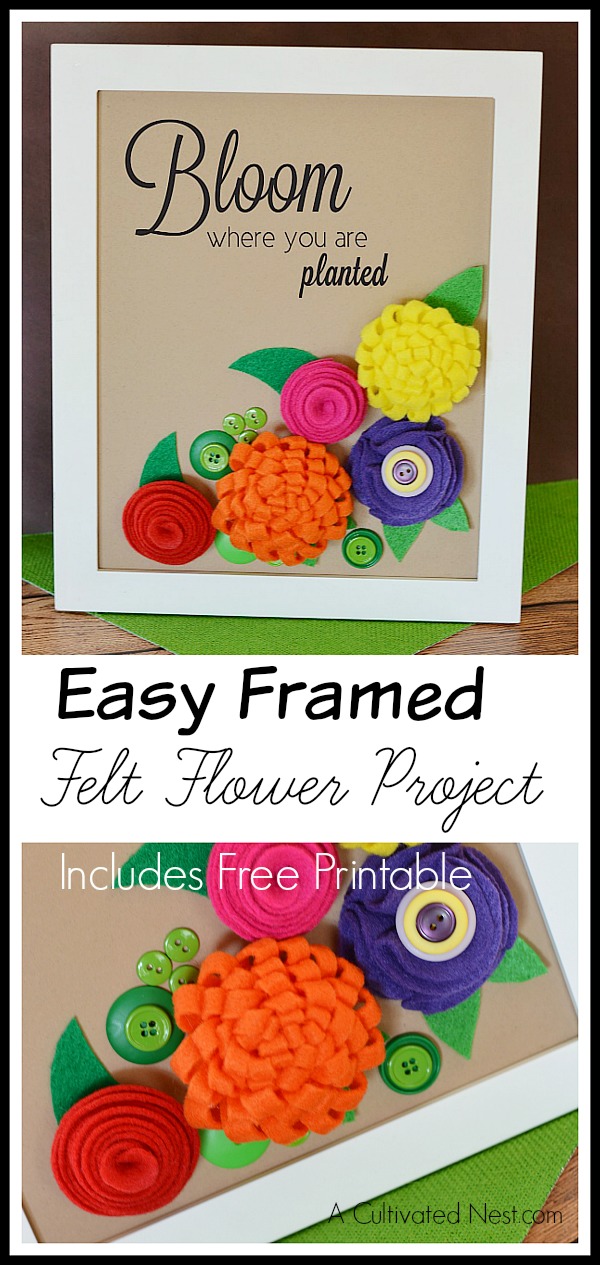 This post contains affiliate links to Amazon, which means that I may earn a small commission from some of the links in this post. Please see our Disclosure Page for more information.
You might also be interested in: