DIY Multipurpose Freshener
As you can tell I am a huge fan of essential oils and will put them in just about anything because I truly believe that they work. From recipes to household cleaners to my face wash, I love to use them not only for the benefit of knowing they are natural and safe but because they smell amazing! This DIY multi purpose freshener uses only 2 items that you probably have at your fingertips already- Baking Soda (which is incredibly cheap) and Essential oil. I used Lavender oil but you can use any scent you like.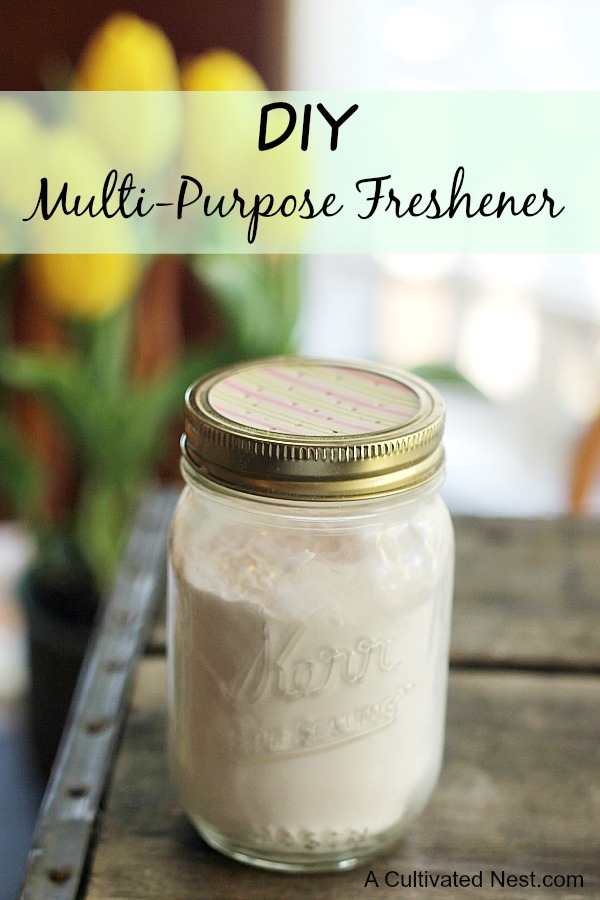 Disclosure: This post may contain affiliate links to Amazon and/or Etsy, which means that I may earn a small commission from some of the links in this post. Please see our Disclosure Page for more information.
This freshener has so many uses that I always keep a mason jar or two ready on hand for nearly daily cleaning. Store in a pint mason jar for an inexpensive and cute container.
DIY Multi-Purpose Freshener
Ingredients:
1 1/2 cups baking soda
15-20 drops any essential oil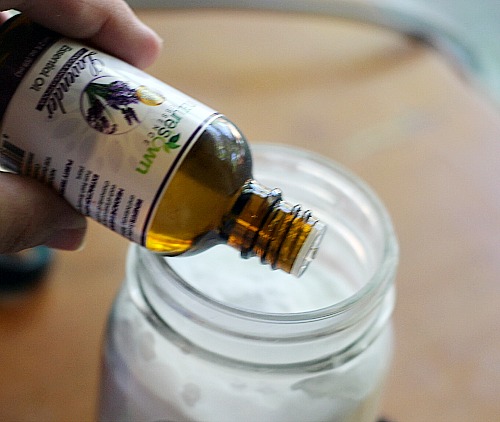 Directions:
Combine baking soda and essential oil until well mixed.
I chose lavender because I love the smell of it but also because lavender is …
antiseptic
antibacterial
antifungal
antiviral
calming
To Make Your Own Shaker Top:
Cut a scrap of card stock to the size of your jar opening, poke some holes in it and place inside the ring. Fill with DIY Freshener mixture.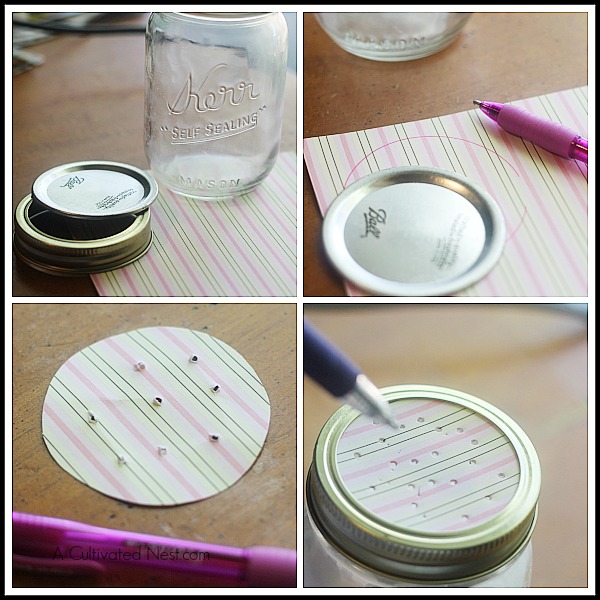 How do I use this multi-purpose freshener?
As a Carpet Deodorizer
Shake this freshener on carpets, leave for 10-20 minutes, then vacuum up for fresh, clean carpeting. Baking soda will help draw out dirt and odors as well as leaving it looking cleaner than when you started. Much nicer than store-bought carpet fresheners!
As a Mattress Freshener
Sprinkle and leave for 15 minutes, vacuum or sweep off. Baking soda will absorb any dampness and pull out dirt, while lavender oil freshens and deodorizes.
As a Air Freshener
You will need to gently shake the jar every few days to refresh the scent. You can add more oil if needed. Place anywhere the air needs a natural freshening.
Add a ½ cup borax to this mixture to kill fleas and dust mites-sprinkle on pet bedding, carpets, rugs, etc. Allow it to sit for 20 minutes then shake off, or vacuum clean.
Use this mixture and a upholstery tool to freshen and clean your car's or camper's carpet & seats as well.
This DIY freshener is not only environmentally friendly but frugal as well!
Do you have a favorite way of keeping your home smelling fresh?
You May Also Be Interested In:
8 Natural Ways To Make Your Home Smell Amazing!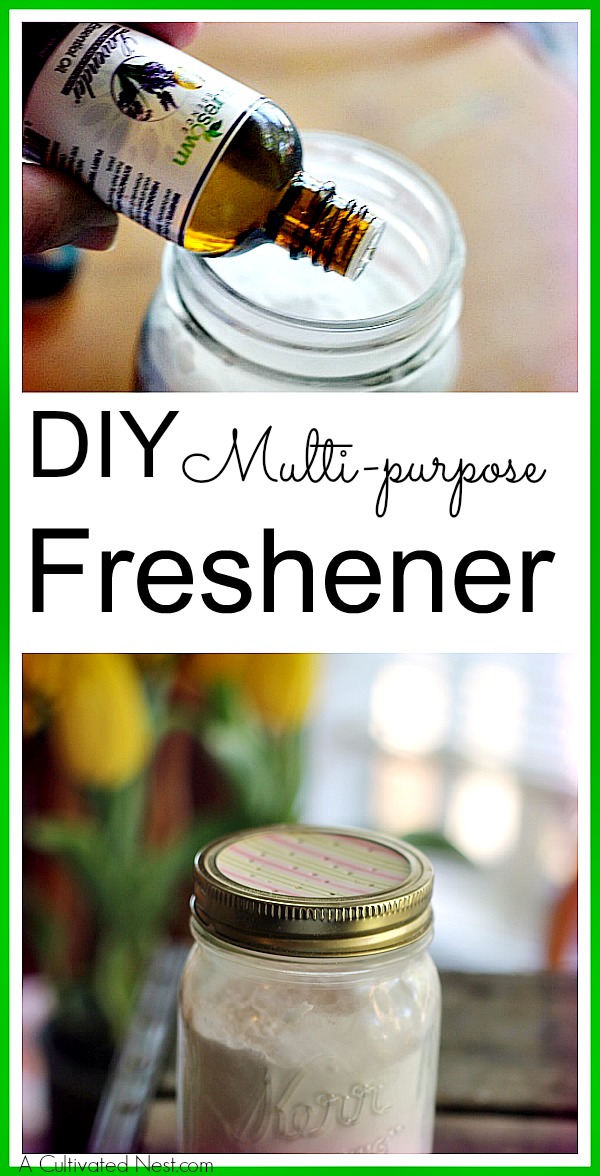 About Jody: I am a Florida girl through and through living the semi-country, small town life.  I am making my way through it with my amazing hubby, 2 beautiful kids, 2 of the best Dachshunds to ever walk the face of the earth, massive amounts of coffee and a whole lot of Jesus.  I homeschool, craft, cook, scrapbook, garden, raid the thrift shops, snap 1,000's of photos, and read when I can grab a spare minute (which is rare). You can find me blogging at Simply Southern Sunshine.